Kanye West Plants Revenge Kiss On Girlfriend Julia Fox After Night Out With Madonna, Antonio Brown & Floyd Mayweather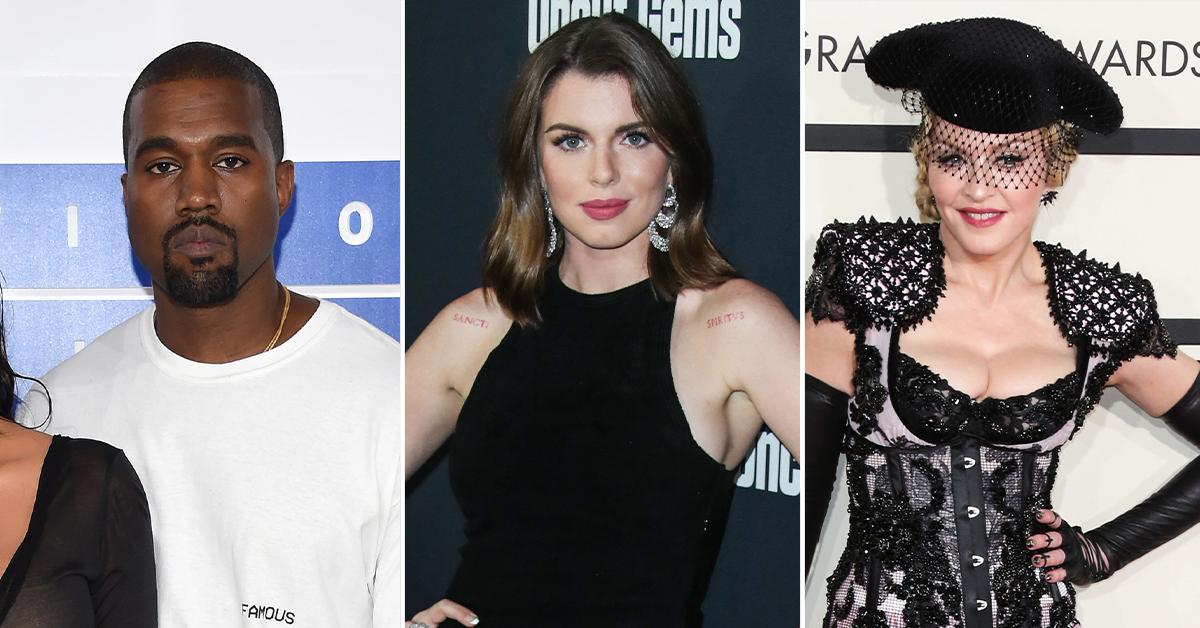 Kanye West is already bringing Julia Fox into his inner circle, and the new couple isn't holding back when it comes to packing on the PDA.
Article continues below advertisement
The 44-year-old rapper planted a fat kiss on Fox outside hotspot Delilah in West Hollywood on Wednesday night in front of a swarm of paparazzi and their flashing lights.
This wasn't any ordinary night on the town either. When we say Ye's inner circle, we mean Madonna, Antonio Brown, Floyd Mayweather, The Game, and Evan Ross.
Article continues below advertisement
Stepping outside and making her way past the surge of shutterbugs, Fox walked Kanye out to his car before the rapper turned around and gave her a sloppy smooch in front of everyone. As the cameras flashed to catch the duo's intimate moment, it was hard not to notice that the musician bizarrely kept his eyes open the whole time.
Kanye and Julia didn't just share PDA outside the restaurant-turned-lounge, they shared plenty of blush-worthy moments inside it too.
Article continues below advertisement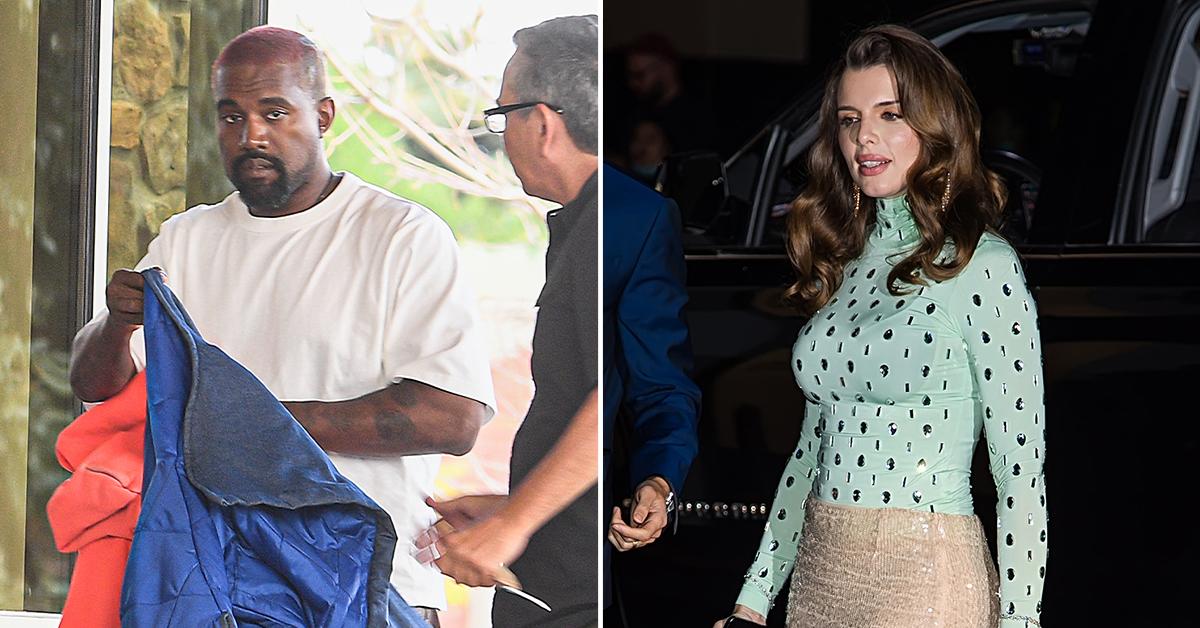 Article continues below advertisement
In one video, Ross showed the all-star lineup including Madonna, Floyd, Antonio, The Game, and more sitting on a long couch singing and dancing. Ye and Fox were at the end observing the group but in their world.
The actress somehow managed to hike her leather-bound leg over Ye's thigh, and he wasn't about to let go of her long limb.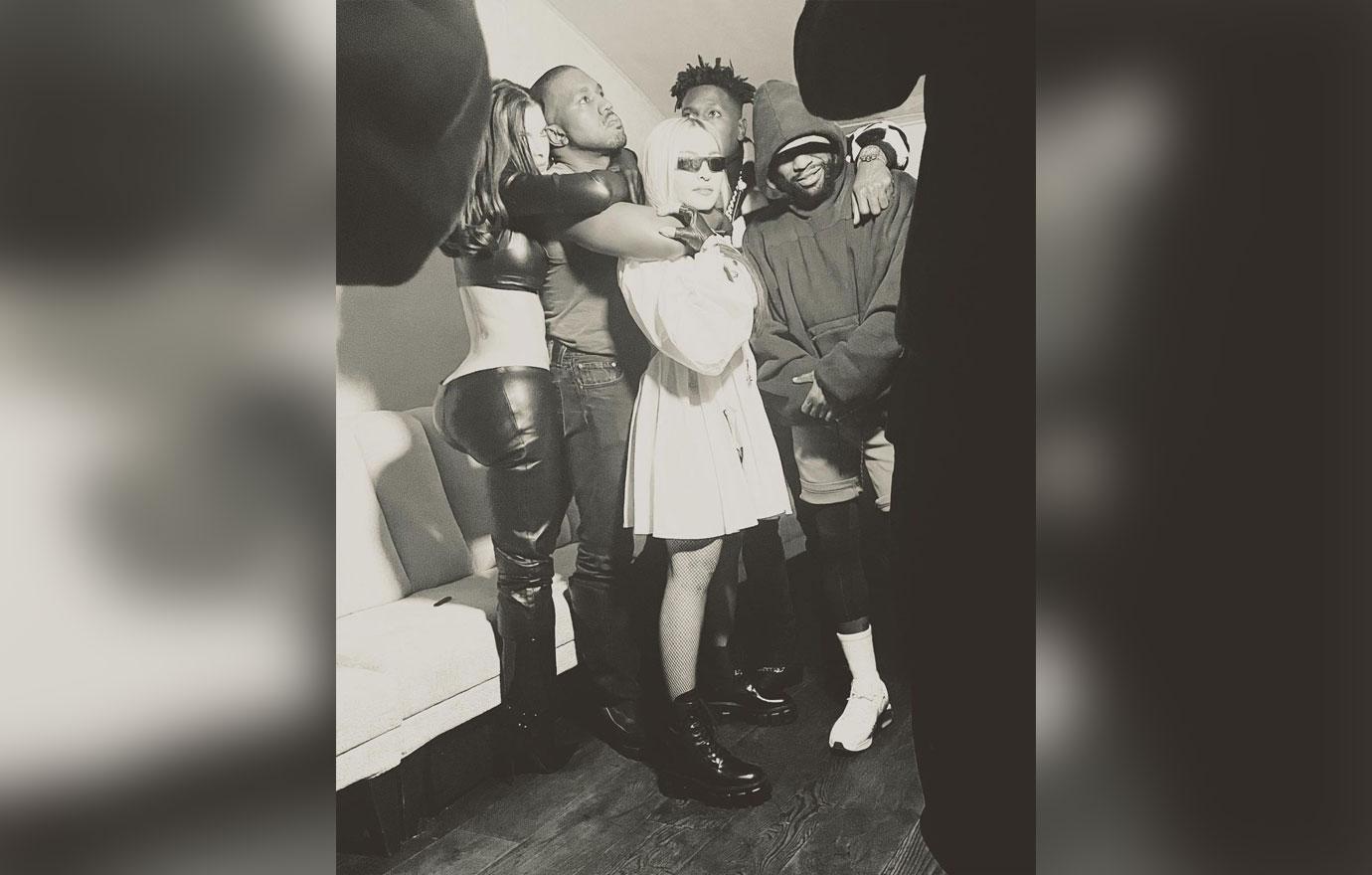 Article continues below advertisement
Kim Kardashian's ex was seen rubbing Fox down and she laid back on the sofa with her arm around his neck. Ross also posted a photo, showing Fox standing behind Kanye with her arms wrapped around his neck. The rapper had his arms over Madonna.
Meanwhile, a mere 24 hours before, Kim was packing on her own PDA with Pete Davidson in front of photographers. The couple shared kisses over pizza followed by some Thrifty ice cream from Rite Aid. Yes, you read that right.