Arnold Schwarzenegger's Love Child Joseph Baena Is A Real Estate Agent In Beverly Hills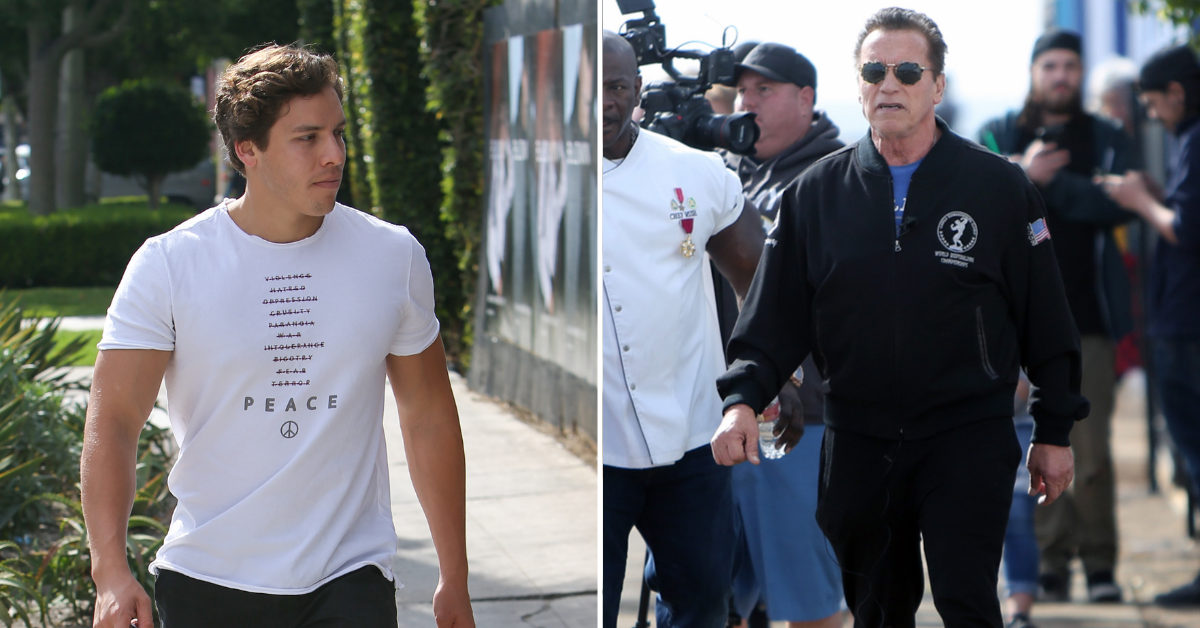 Arnold Schwarzenegger's son Joseph Baena, who looks and sounds just like the actor and former governor of California, is a realtor now and he's showing off multimillion-dollar mansions as he works towards becoming an action movie star just like his father.
Article continues below advertisement
In an exclusive interview with Inside Edition that aired Thursday, the 24-year-old son of Schwarzenegger revealed his side hustle. He's a real estate agent in Beverly Hills who, although he has a famous last name, chooses not to use it.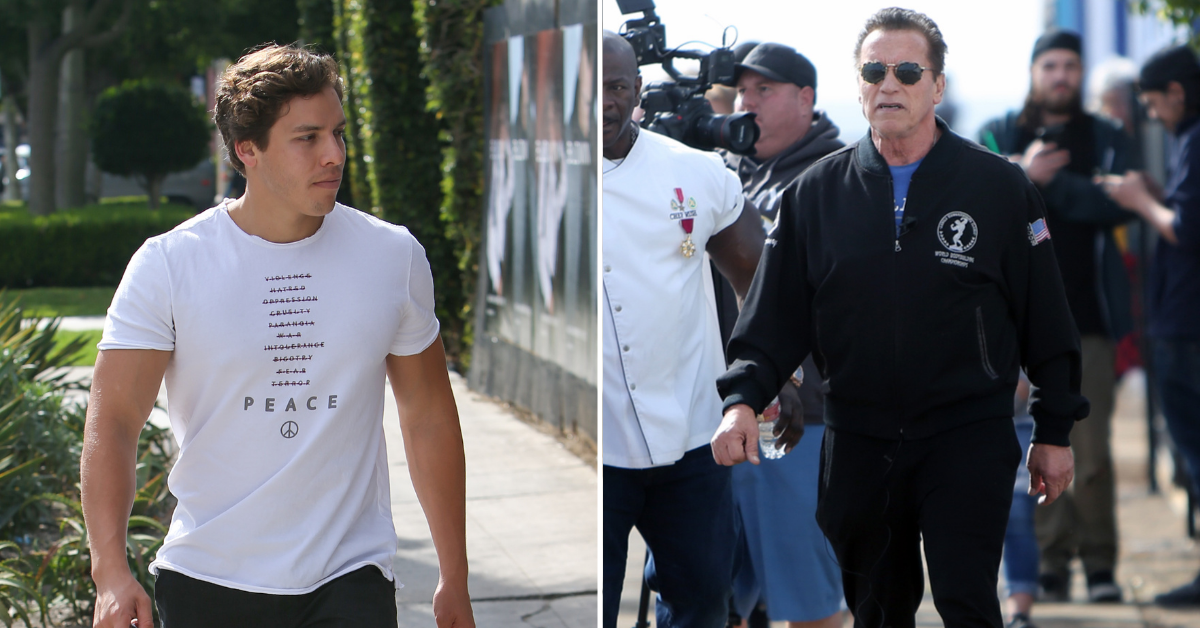 Article continues below advertisement
"I like my last name," Baena told the outlet. "Why change it."
Unlike Schwarzenegger's other children, Baena is the love child the Terminator star had with his former housekeeper Mildred Baena. Schwarzenegger had an affair with her while he was still married to Maria Shriver in 1997.
Article continues below advertisement
But even though Baena has a different mother than his four half-siblings, he surprisingly looks like his father the most – and the two even allegedly share the same shoe size.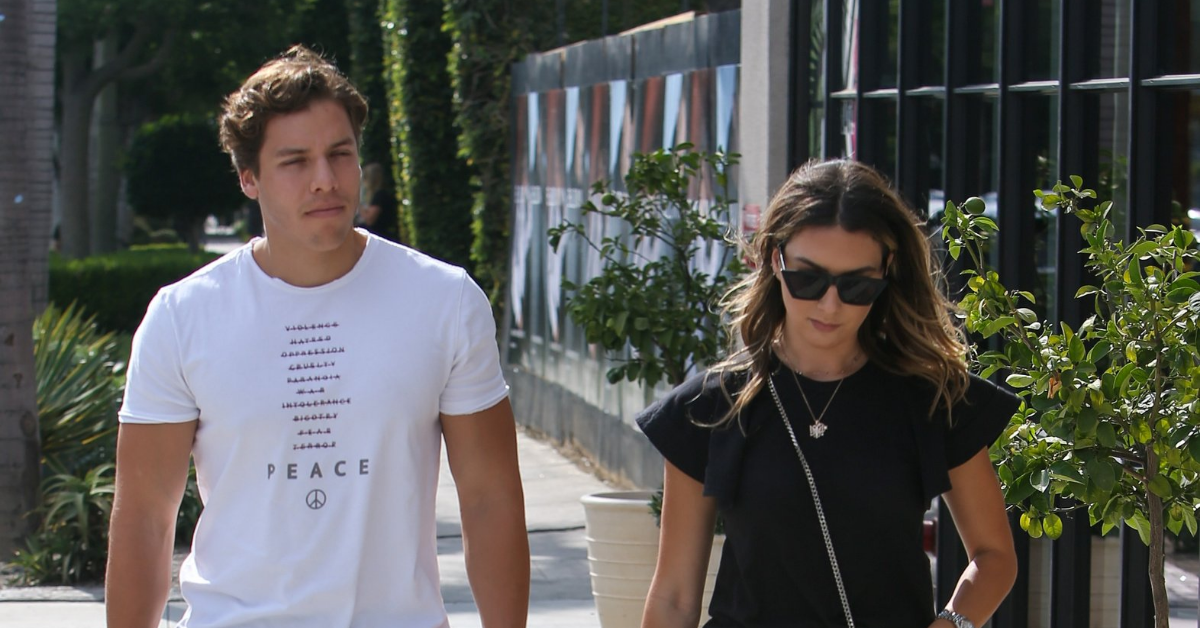 Article continues below advertisement
"Literally we have same shoe size," he shared with the outlet. "My career path is just my own."
During Thursday's interview, Baena also touched upon his relationship with the media, as well as where he finds his inspiration and motivation in life.
"The media, it's always been in my face. I drown it out like outside noise," he said, pointing out that the attention was at its worst in 2011 when it was revealed he was Schwarzenegger's son.
Article continues below advertisement
When asked who he credits as his motivation, he answered his parents.
"My mom is one of my main motivators. Seeing her and how she works so hard I want to make her proud. Same as my father," he said.
The interview, which took place at Gold's Gym in Venice Beach, then turned to Baena and his relationship with his father and their mutual love of working out.
"So much history," Baena said about Gold's Gym. "Nothing beats this place because of the energy and community."
Article continues below advertisement
When asked if he and his father will ever do a project together, Baena said you would have to ask Schwarzenegger.
"He's the boss, you have to ask him," he answered. "He's the boss."