Khloé Kardashian Falls Victim To Yet Another Photoshop Fail, Ruthlessly Mocked For Deformed Reflection & 'Chicken Feet'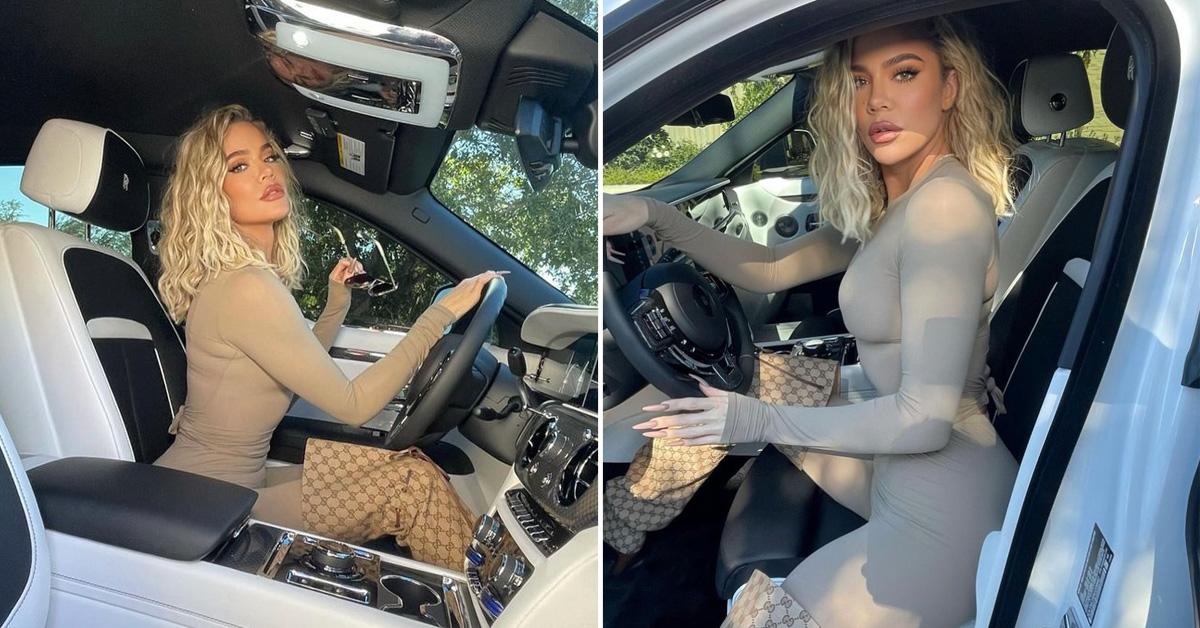 The collective internet cannot even focus on the massive shade Khloé Kardashian just threw at Tristan Thompson on social media because it is too busy investigating the seemingly poorly Photoshopped photos that came along with it.
On Thursday, the 37-year-old Keeping Up with the Kardashians star had herself a little photo shoot with the help of her favorite makeup artist, Ash K. Holm, and her go-to hairstylist, Andrew Fitzsimons.
Article continues below advertisement
Slipping into some of her sister Kim's SKIMS, Khloé got behind the wheel of what's sure to be just one of her many luxury vehicles and posed away.
While the mother of one looked absolutely radiant from head to toe, fans could not help but notice how strikingly different the reflection of her face appeared in one of the fancy car's overhead mirrors/screens.
While her reflection could have been distorted for a number of reasons, many believe the Good American founder simply forgot to reshape and smooth it out to match the alleged edits she made to her actual face.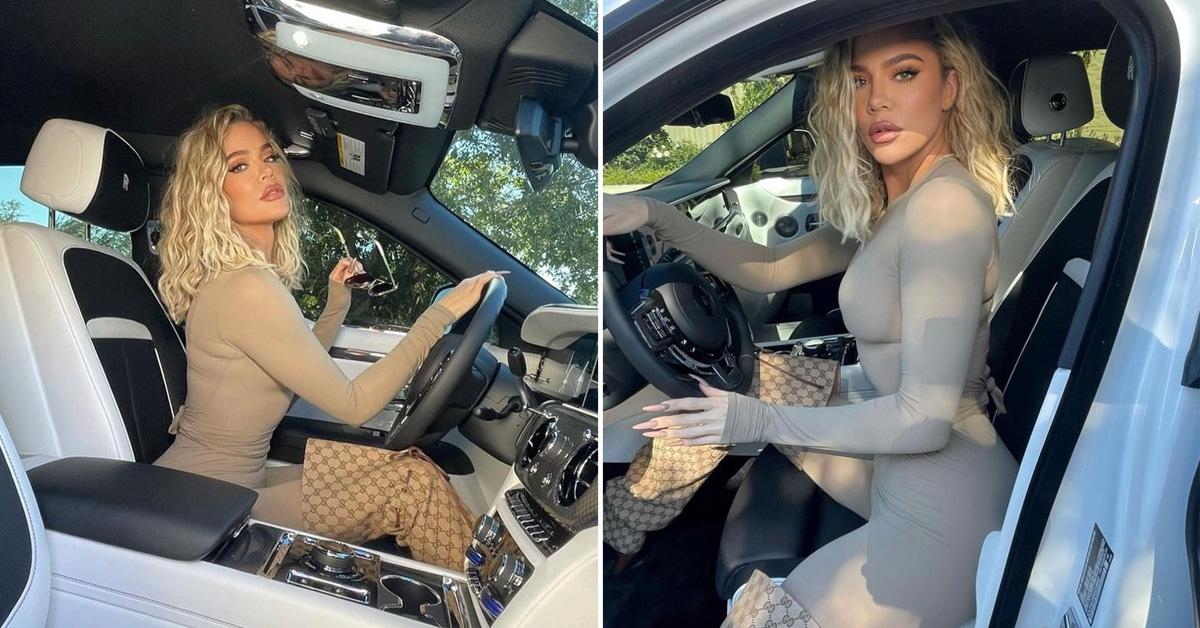 Article continues below advertisement
In another snap from the shoot, Khloé placed her hands on the wheel as she pursed her lips and flashed a sexy stare into the camera. However, her left hand appeared to be so inordinately stretched out that "chicken feet" memes began flooding her Twitter replies. Plus, as several pointed out, the colors of her face and hands looked to be quite different.
As for the jab she took at Tristan, Koko wrote, "Betrayal rarely comes from your enemies."
"We get the whole betrayal situation but Wtf is going on here," wondered one of thousands of internet users who ruthlessly mocked the star for the apparent faux pas.
"The only betrayal I see is from the person who facetuned your pictures," noted another. "Keep creating an impossible standard of beauty that can hurt especially young girls."
"Why is her face caramel in color and hands ashy white/gray?" a third wanted to know.
Article continues below advertisement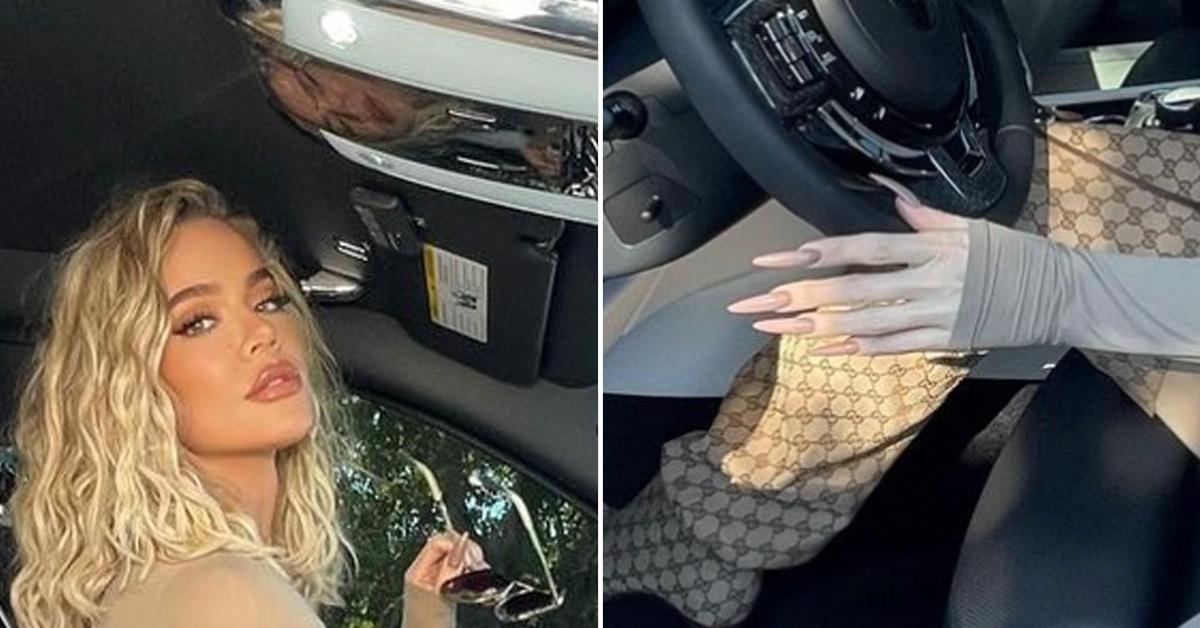 This is far from the first time Kardashian has been accused of forgetting to edit her hands back to normal after allegedly altering other parts of her body.
Just two weeks ago, Khloé returned to Instagram after a brief hiatus amid confirmation that her baby daddy had gotten another woman pregnant while they were together.
Sharing three full-body shots of herself fully glammed and posing for the camera, she captioned the images, "Happy Thursday!! I forgot we took these photos a few weeks ago."
Article continues below advertisement
Regardless of when the images were taken, fans were convinced they were poorly Facetuned. Many pointed out that the star's right hand, which was seen resting atop her right thigh, looked jarringly stretched.
"How did she not notice that her fingers are a photoshop fail? They're so long they look like they belong on the Wicked Witch of the West," remarked one critic.
"Khloé, girl, what is that Slenderman hand in pic 1??" added another.
"Her hands look like they are a foot long. How does she not see this before posting pictures?" a third pointed out.