Drake Caught Crying On Camera When Kanye West Begged Kim Kardashian To 'Run Right Back' To Him At Larry Hoover Benefit Concert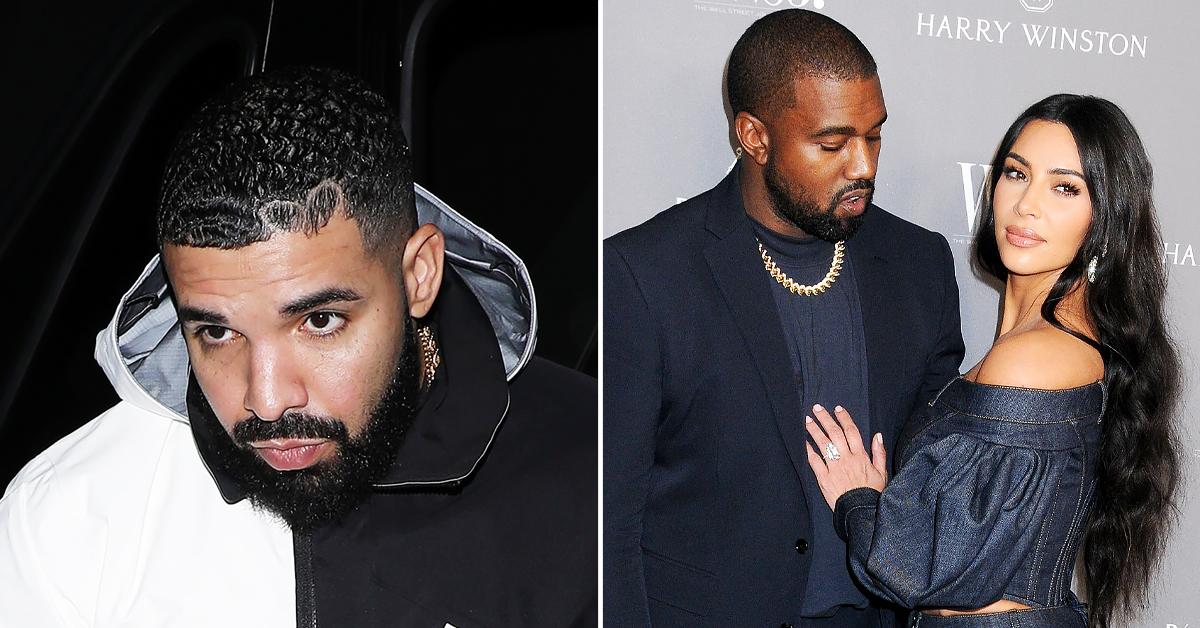 We all know Drake is a sucker for love.
But what we perhaps did not realize is that the Toronto hitmaker seems to be quite broken up over the breakup of his former nemesis, Kanye West, and Ye's estranged wife, Kim Kardashian.
Article continues below advertisement
After patching up their strained relationship, the two rappers came together for the Larry Hoover benefit concert, which took place at Los Angeles' Memorial Coliseum on Dec. 9.
Changing the lyrics to his hit, Runaway, the Yeezy designer declared, "I need you to run right back to me. More specifically, Kimberly."
As she has continued to do since filing for divorce in February, the billionaire beauty mogul was in the sold-out 78,000-person crowd to support her estranged husband.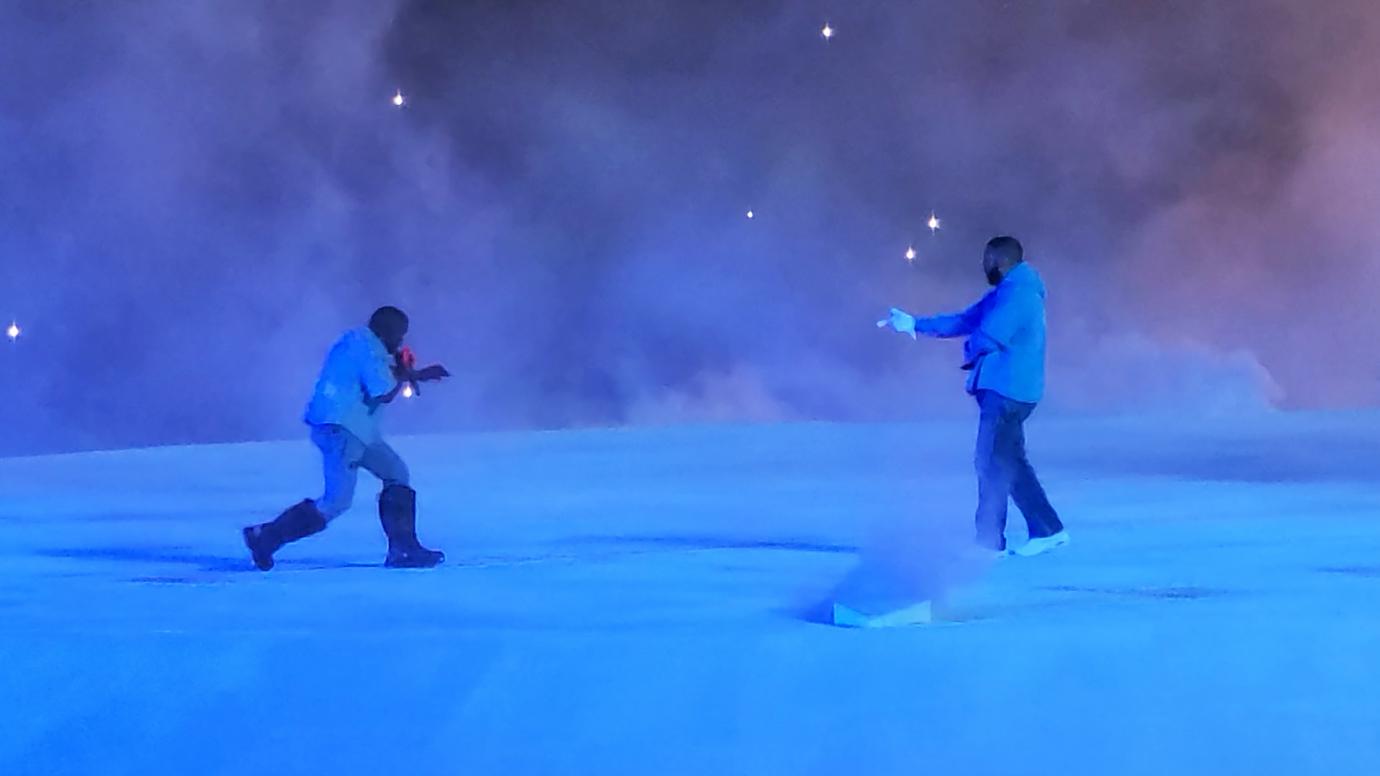 Article continues below advertisement
While it's unclear how or even if she reacted to the loaded statement, Drizzy had enough emotions about it for the both of them!
In a new video obtained by The Neighborhood Talk, the Certified Lover Boy was seen teary eyed and crying while West begged Kardashian to take him back.
But as RadarOnline.com has reported, that's not likely to happen.
After Kanye's last public plea to get back together despite her new romance with 27-year-old comedian Pete Davidson, Kim filed paperwork to become legally single and drop West from her name.
That hasn't stopped the rapper from continuing his relentless mission, though; he decided that if he can't live with Kardashian, he'll live across the street from her.
West has just closed in on a new Hidden Hills home that's conveniently located opposite the $60 million estate his estranged wife won in their ongoing divorce. She lives there with the former couple's four children: 8-year-old daughter North West, 6-year-old son Saint West, 3-year-old daughter Chicago West and 2-year-old son Psalm West.
Article continues below advertisement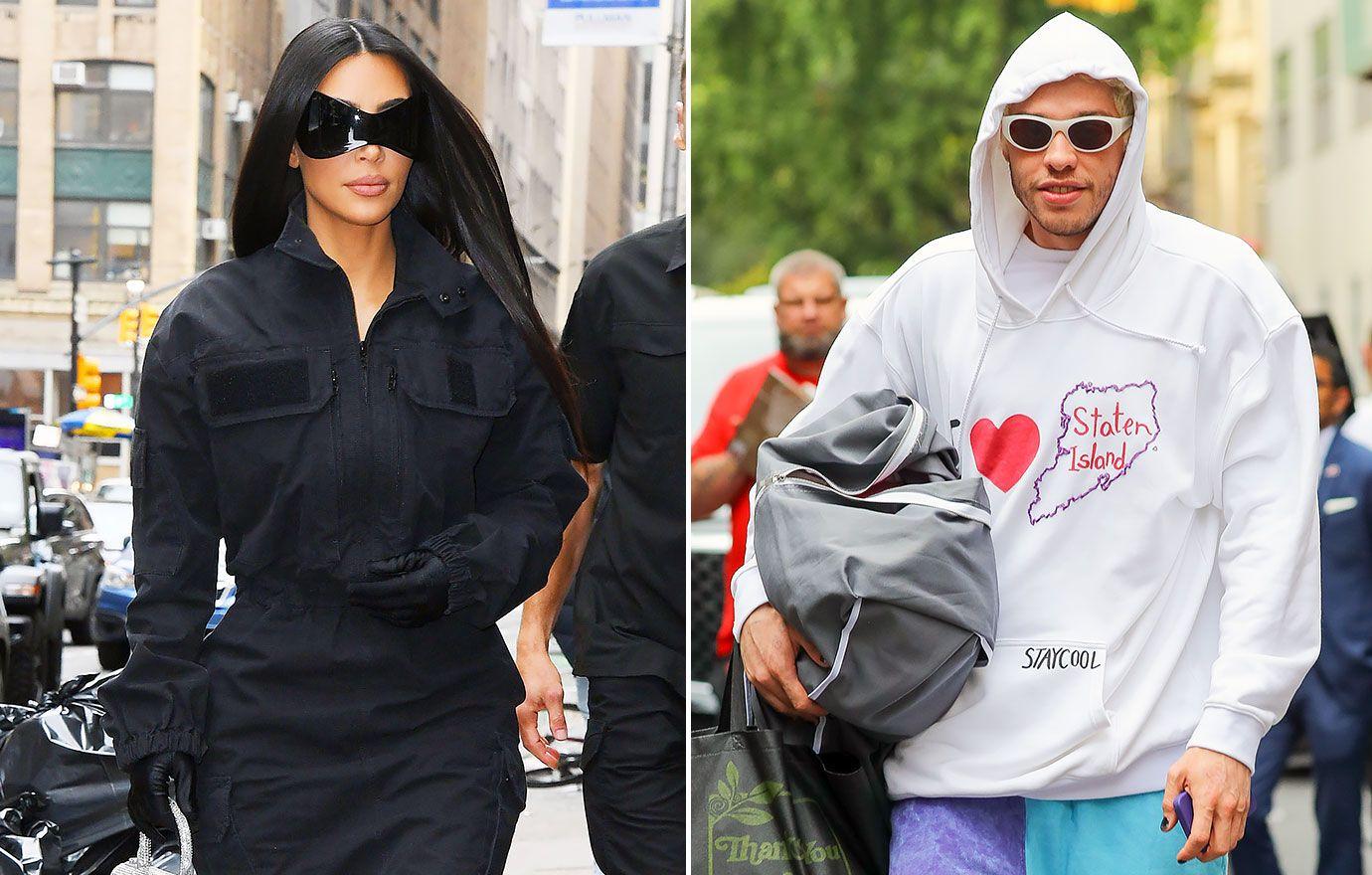 The 44-year-old musician's new abode is quite modest compared to the one he used to share with the 41-year-old Keeping Up with the Kardashians star. Built in 1955, the property spans 3,651 square feet across a 1.07 acre of land, and contains 5 bedrooms and 3-and-a-half bathrooms.
Article continues below advertisement
The house boasts a large outdoor swimming pool, a horse corral and stable for three horses, and a large one-car garage.
Internally, however, the home is outdated and in need of major renovations. In fact, many bedrooms feature built-in storage units, and at least one bathroom has carpeted floors.
Still, the floor-to-ceiling windows ensure that natural light floods the interior – and that Kanye has a good view of all his neighbors.