Kanye West Begs Kim Kardashian To 'Run Right Back To Me' In Umpteenth Public Plea Amid Pete Davidson Fling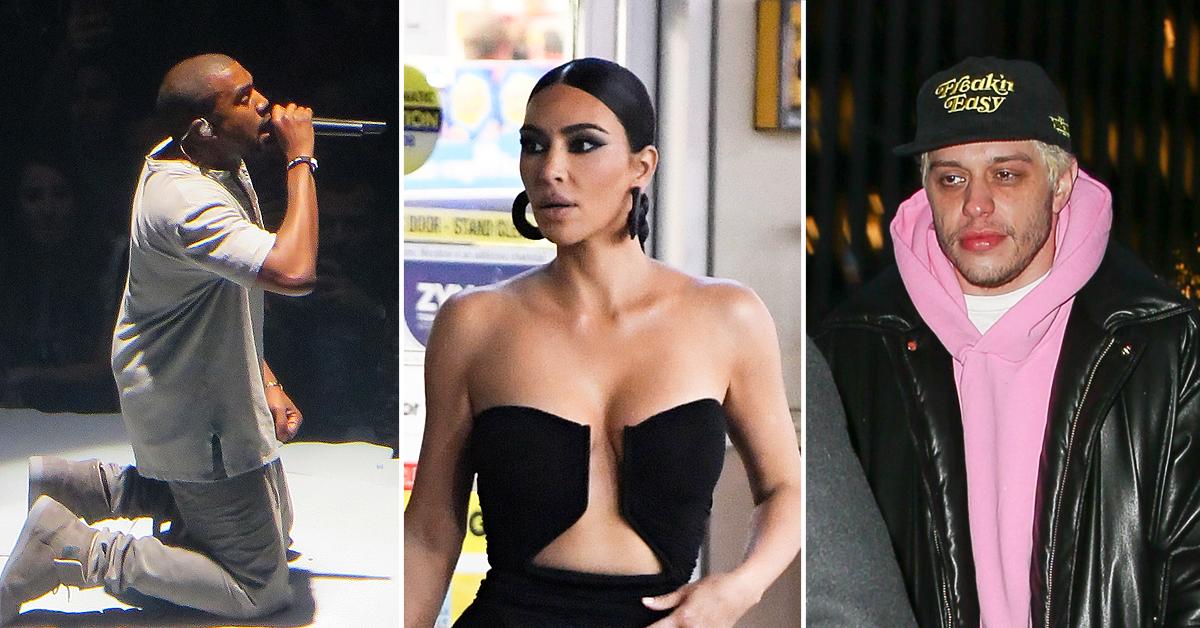 People can say a lot about Kanye West, but they can't say he doesn't use his platform – literally – to advocate for what he believes in.
And while his Free Larry Hoover benefit concert featuring Drake at Los Angeles' Memorial Coliseum Thursday night was intended to bring awareness to the imprisoned former gang leader and convicted murderer, Ye made headlines for speaking out about another cause he wholeheartedly stands behind.
Article continues below advertisement
Changing the lyrics to his hit, Runaway, the 44-year-old rapper declared, "I need you to run right back to me. More specifically, Kimberly."
As usual, Kim Kardashian was in the sold-out 78,000-person crowd to support her estranged husband, who she seems to be on good albeit friends-only terms with.
While the 41-year-old reality star-turned-business mogul has made it clear she loves her ex and will continue to support and speak highly about him in public, she has certainly moved on romantically.
After all, it's been almost a full year since she filed for divorce following their six-year-marriage that saw the birth of four kids: North, 8, Saint, 6, Chicago, 3, and Psalm, 2.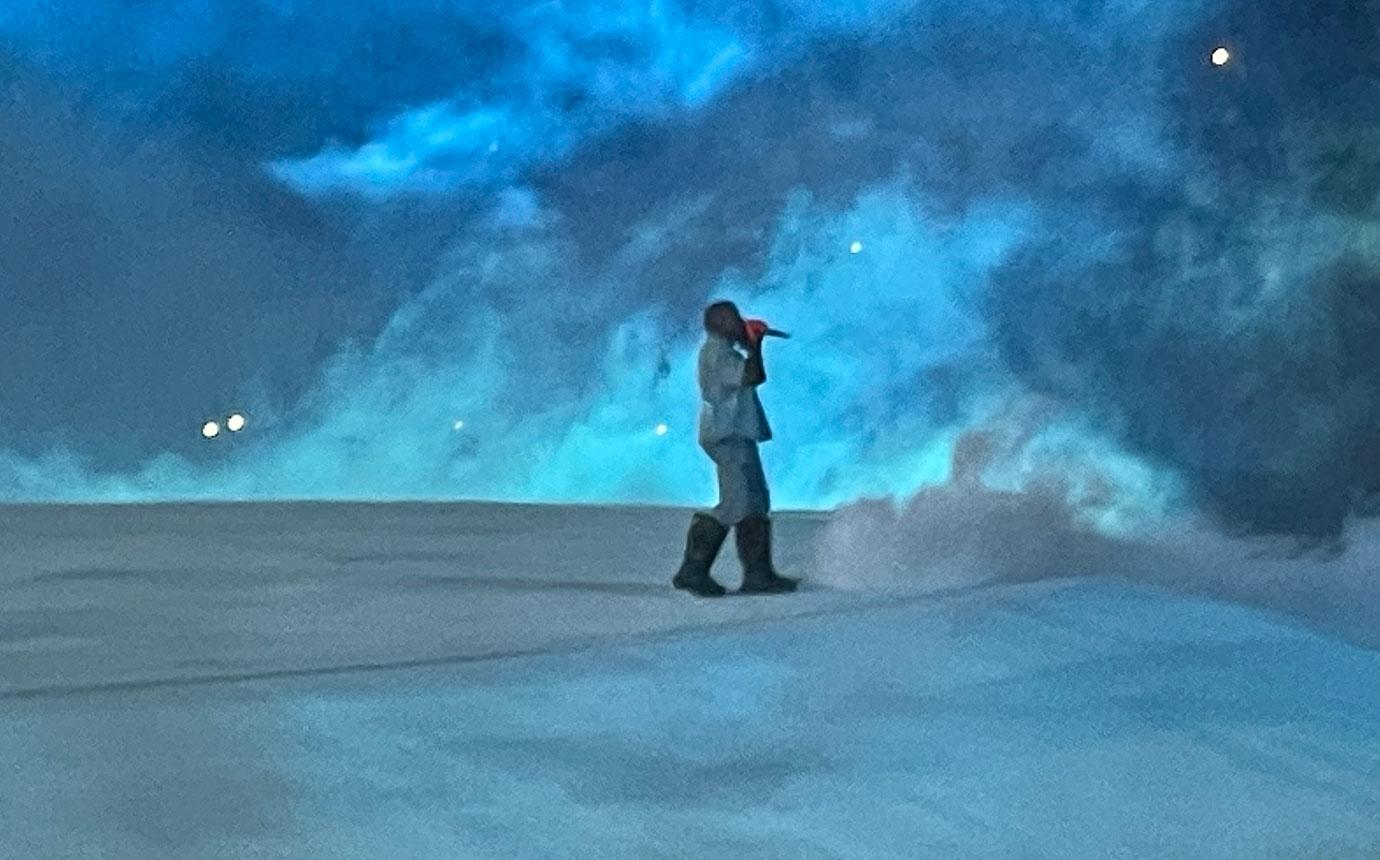 Article continues below advertisement
Earlier this week, Kim gave Kanye a shoutout during her acceptance speech at the People's Choice Awards, where she was lauded as this year's Fashion Icon.
"Thank you to Zac Posen, who dressed me and took me to my first CFDA Awards," the once-closet organizer said into the mic. "And so many amazing designers like Riccardo and Olivier that really believed in me."
She paused before adding, "Well, probably were talked into it by getting a call from Kanye."
Kim even credited the Yeezy designer with helping her break into the industry, saying, "Thank you to Kanye, even, for really introducing me to the fashion world."
It was the first time Kardashian had publicly acknowledged West since he first began publicly begging for her to take him back.
For the entire month of November, he spoke out numerous times about their marriage, first claiming that he had "never seen the divorce papers," which RadarOnline.com quickly proved was untrue, then by highjacking a Thanksgiving charity event.
"We've made mistakes. I've made mistakes. I've publicly done things that were not acceptable as a husband. But right now, today, for whatever reason – I didn't know I was going to be in front of this mic – but I'm here to change the narrative," he told the people in attendance.
"I'm trying to express this in the most sane way possible, the most calm way possible," he went on, adding, "I need to be back at home."
The controversial musician then brought God into the equation, saying that when "God brings Kimye together, there's going to be millions of families that are going to be influenced to see that they can overcome the work of the separation, of trauma the devil has used to capitalize to keep people in misery."
Article continues below advertisement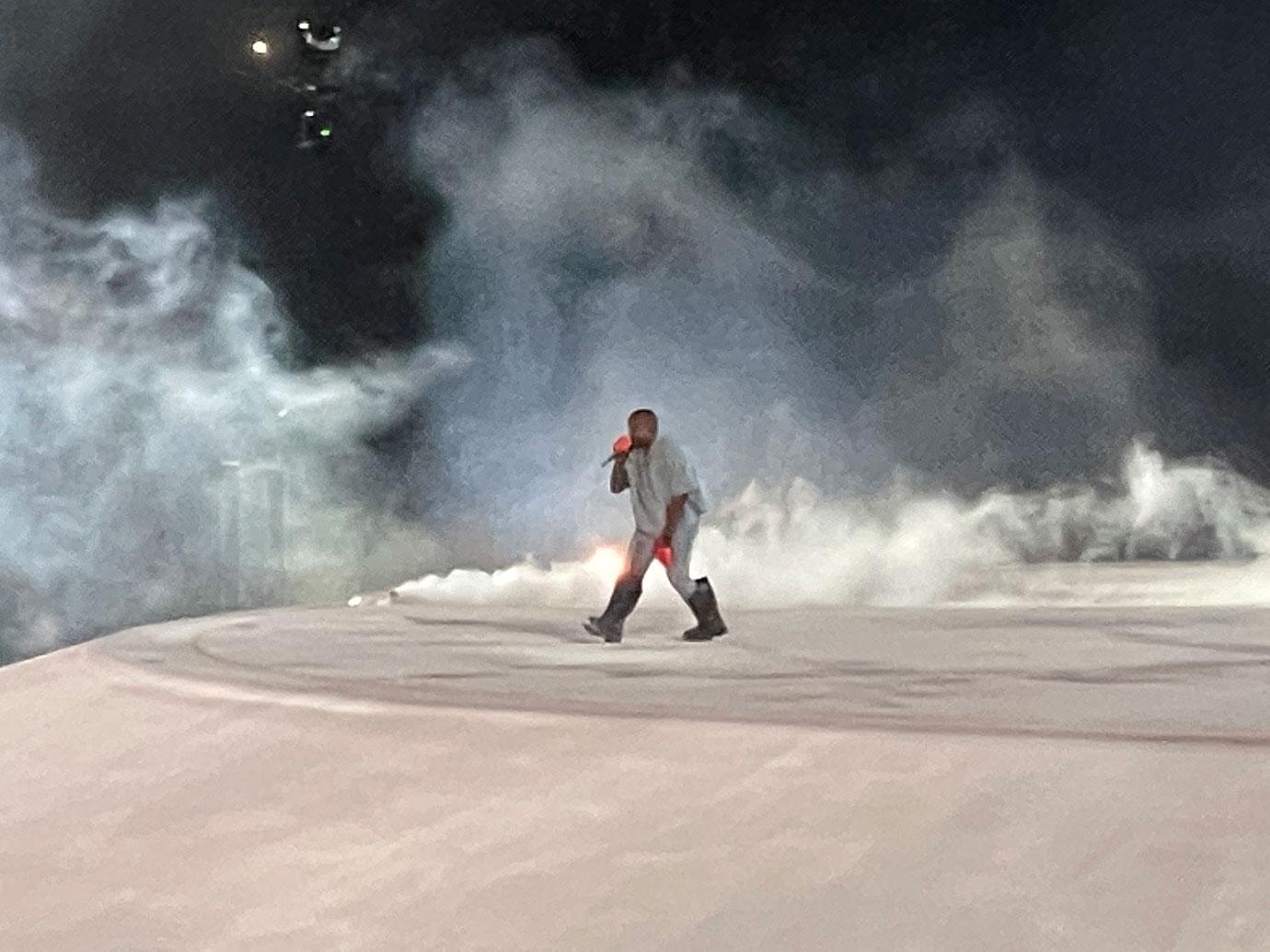 Days later, he took to his Instagram Story to post an old photo of the estranged couple kissing and also reiterate his feelings on the matter.
"All I think about every day is how I get my family back together and how I heal the pain that I've caused," he began a since-deleted "Thanksgiving Prayer."
"Good Lord, my wife did not like me wearing the red hat," he told his followers, referring to the "Make America Great Again" cap he wore in support of polarizing Republican ex-President Donald Trump.
"Being a good wife, she just wanted to protect me and our family," he said of Kim. "I made me and our family a target by not aligning with Hollywood's political stance, and that was hard for our marriage."
Article continues below advertisement
West even seemed to express remorse for the remarks he made during his short-lived campaign for presidency, during which he told the whole world that he and Kardashian had allegedly considered aborting their oldest child.
"I embarrassed my wife in the way that I presented information about our family, during the one – and thank God, only – press conference," he said.
As RadarOnline.com has reported, Kim struck up an unexpected romance with 27-year-old comedian Pete Davidson shortly after her inaugural guest-host gig on Saturday Night Live in early-October.
So far, the two seem to be getting to know one another and having fun.