'This Is Not A Joke': Kanye West Refuses To Apologize For Selling Yeezy Clothing Out Of 'Trash Bags'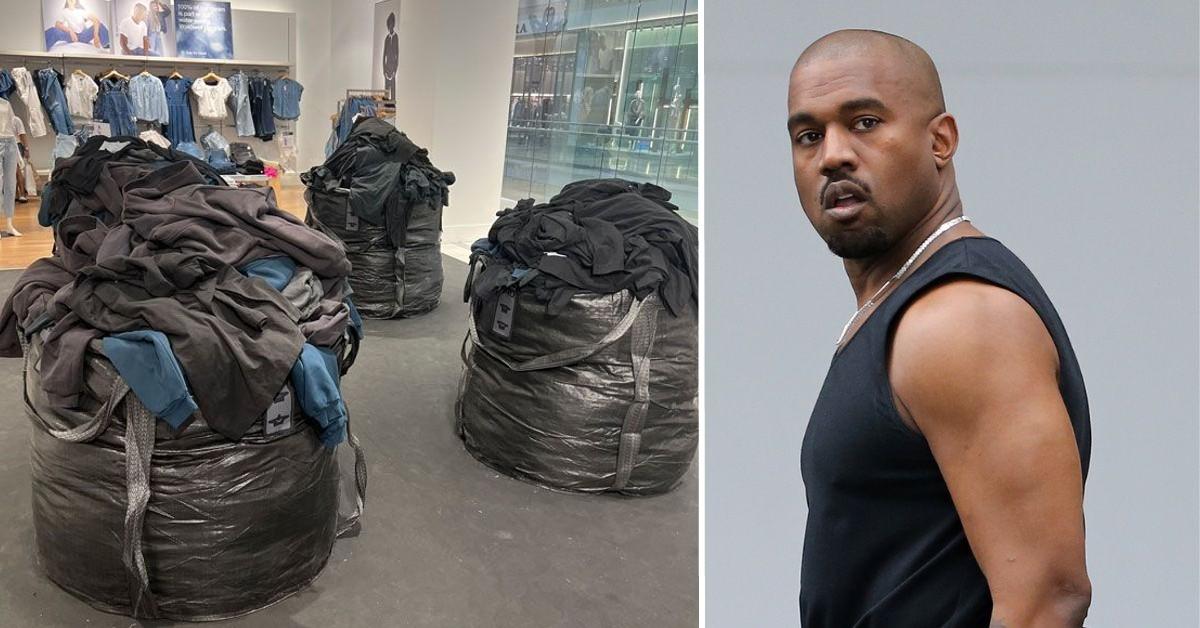 Kanye West became frustrated after being questioned about his decision to sell his Yeezy Gap clothing line out 'trash bags,' RadarOnline.com has learned.
On Thursday, Kanye appeared for a quick interview with Fox News' Eric Shawn at the Gap store in New York.
Article continues below advertisement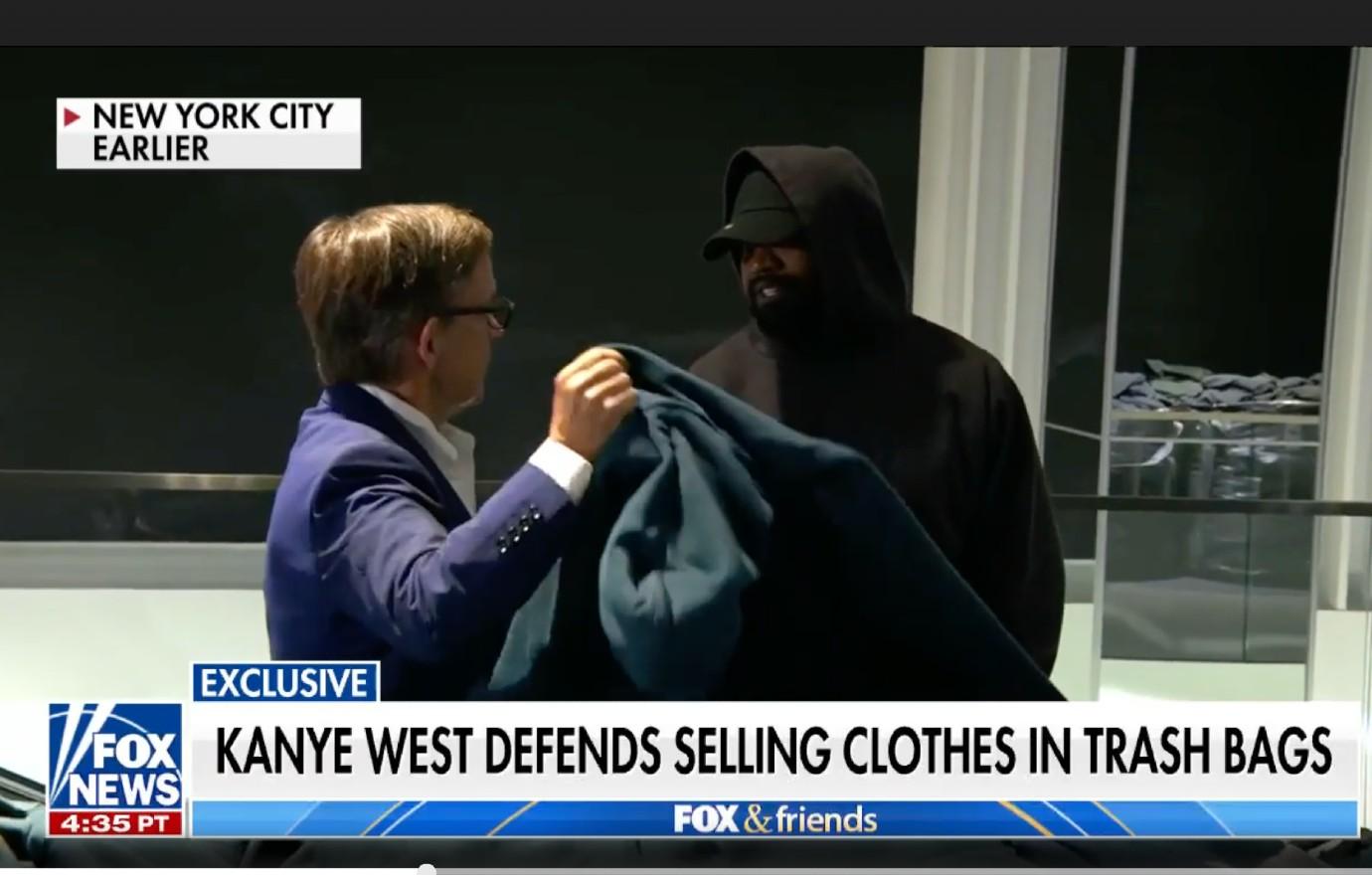 Over the past couple of days, Kanye has been getting criticized after a photo of his clothing being sold out of oversized black bags went viral.
"This is how they are selling Yeezy GAP. The sales associate said Ye got mad when he saw they had it on hangers and this is how he wanted it. They won't help you find ur (sic) size too, you just have to just dig through everything," said the person who tweet the photo.
Article continues below advertisement
On Fox News, the host asked Kanye, "Do you understand that some felt putting clothes in bags is insensitive to homeless and other people?"
"Look man, I'm an innovator and I'm not here and sit up and apologize for my ideas. That's exactly what the media tries to do, make us apologize for any idea that doesn't fall under exactly what they want us to think."
Article continues below advertisement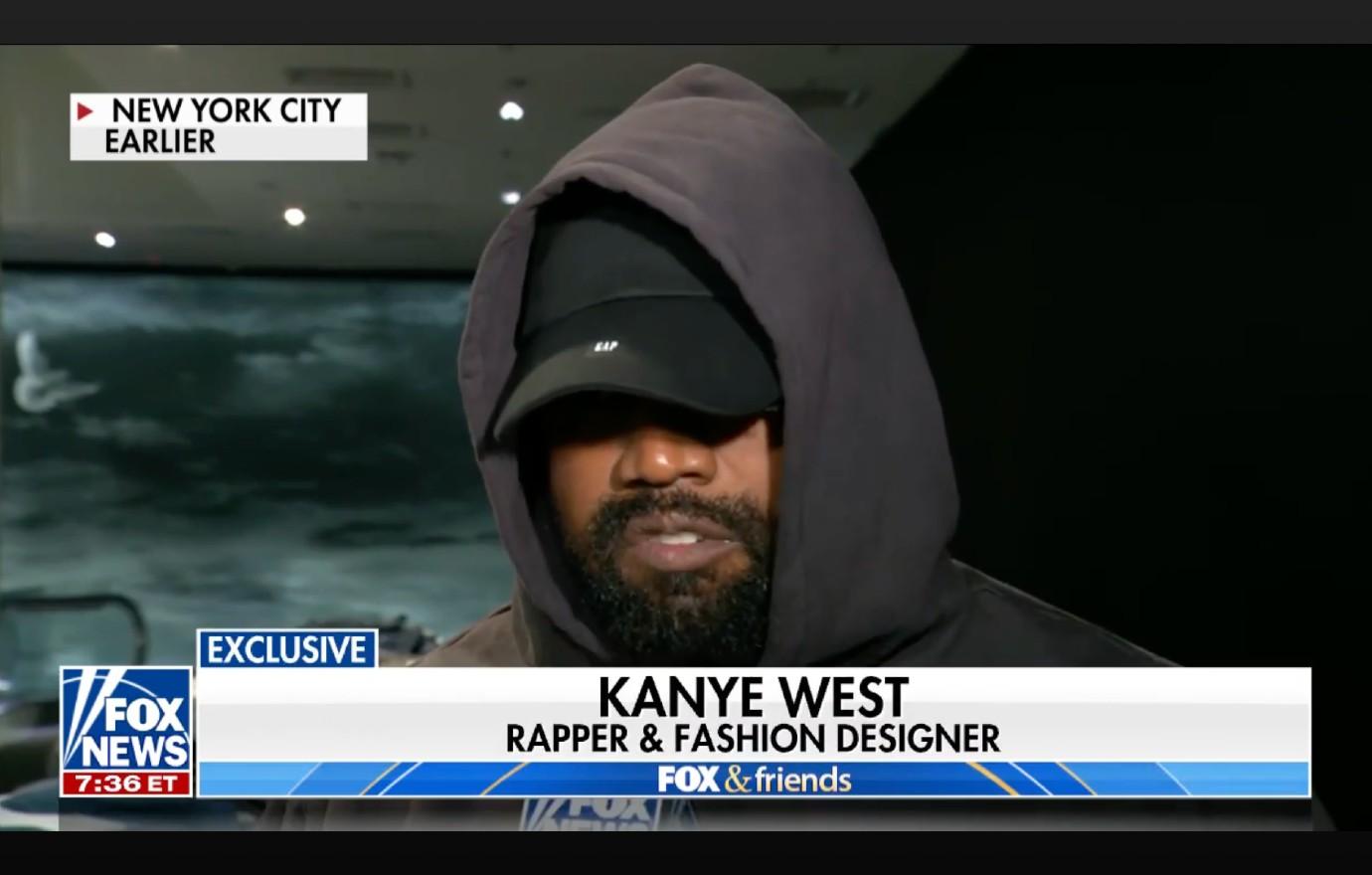 Kanye told the host the big black bags were not trash bags but rather "large construction bags." He said he wanted those buying the clothes to have an "informal" experience. The mogul said he believed the bags made things easier for everyone.
"This is not a joke this is not a game. This is not some celebrity collaboration. This is my life," Kanye said. "I'm fighting for a position to be able to change clothing and bring the best design to the people."
Article continues below advertisement
His defense didn't stop others from continuing to trash Kanye for the clothes being sold out of bags. "Instead of buying Yeezy's, "homeless inspired" clothing for $200... How about donatin' the money to the people this man is mocking and makin' bank on? @kanyewest clothing on display at the GAP. Sold in trash bags! Wow, dude," said another.
Another was upset with Kanye's response calling it "weak.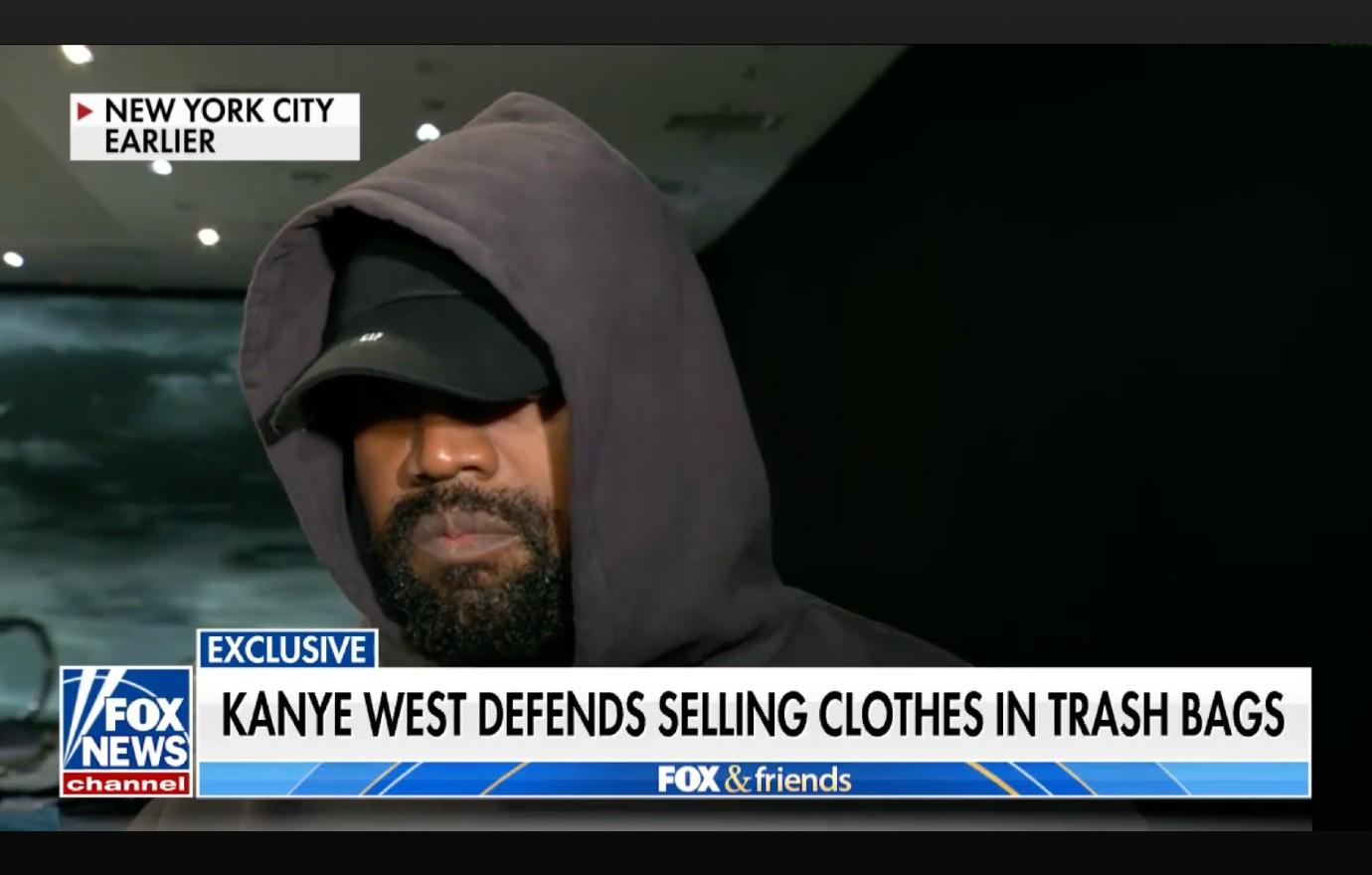 Article continues below advertisement
"t's not f------ art dude you're selling 300 dollar (overpriced) hoodies while using homelessness as your muse? Gross. Maybe donate your profits off this stupid publicity stunt to the homeless?" the person suggested.
GAP has yet to respond to the backlash.