Attention Hungry Kanye West Brings Gay Bashing DaBaby & Alleged Sexual Assaulter Marilyn Mansion On Stage For Donda Listening Party, Kim Kardashian Throws On A Wedding Dress
Kanye West held the third listening party for his album Donda tonight and the special guests included a rapper who recently trashed people living with HIV/AIDs and another musician who has been accused of sexual assault and rape.
The 44-year-old, who was previously diagnosed as bipolar, held the show at Soldier Field and played the unreleased tracks for the crowd.
Article continues below advertisement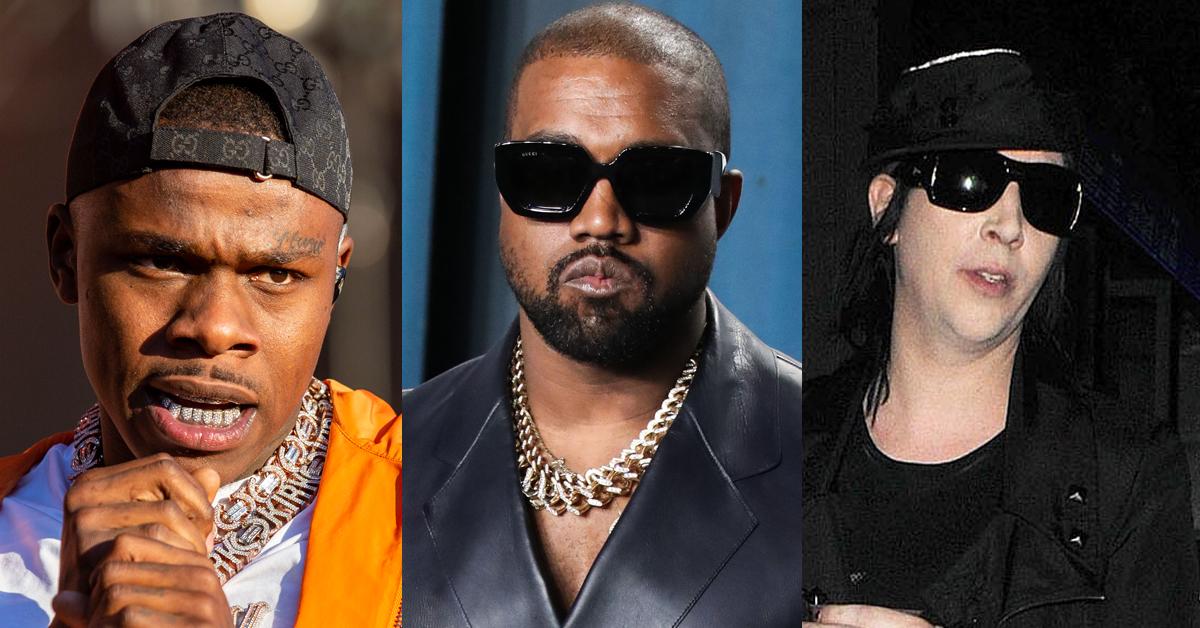 Kanye decided it was a good idea to bring out DaBaby, who appears on a song titled Jail on Yeezy's album, for a little performance. It appears he replaced Jay-Z who was on an earlier version of the track. DaBaby was thrown out of several music festivals and dropped by his business partners after he went on a homophobic rant at Rolling Loud.
Article continues below advertisement
During his set, DaBaby told the crowd, "If you didn't show up today with HIV, AIDS, any of them deadly sexually transmitted diseases that'll make you die in two or three weeks, put your cellphone light up." The 29-year-old rapper faced immediate backlash from the LGBTQ+ community and many others over the ignorant remarks.
DaBaby came out with several attempted apologies but they all came off as insincere. Kanye appears to be cosigning DaBaby's actions by bringing him out.
Article continues below advertisement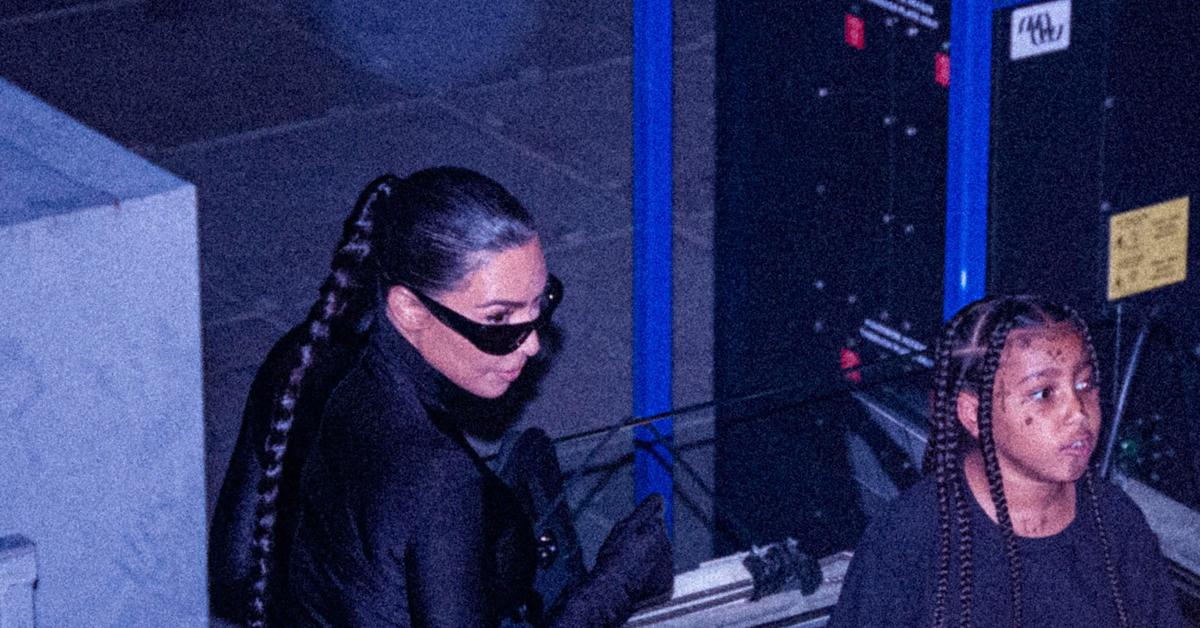 Marilyn Manson also made an appearance. At the moment, the shock jock singer is facing multiple lawsuits by former girlfriends who claim he sexually assaulted them. The women described horrific accounts of abuse by Manson.
Article continues below advertisement
Game of Thrones actress Esmé Bianco filed a lawsuit against Manson accusing him of drugging, raping, and torturing her during their three-year relationship.
She said he coerced her into involuntary servitude, which included sexual abuse and physical abuse.
Article continues below advertisement
Actress Evan Rachel Wood also spoke out about her alleged abuser revealing, "The name of my abuser is Brian Warner, also known to the world as Marilyn Manson. He started grooming me when I was a teenager and horrifically abused me for years. I was brainwashed and manipulated into submission."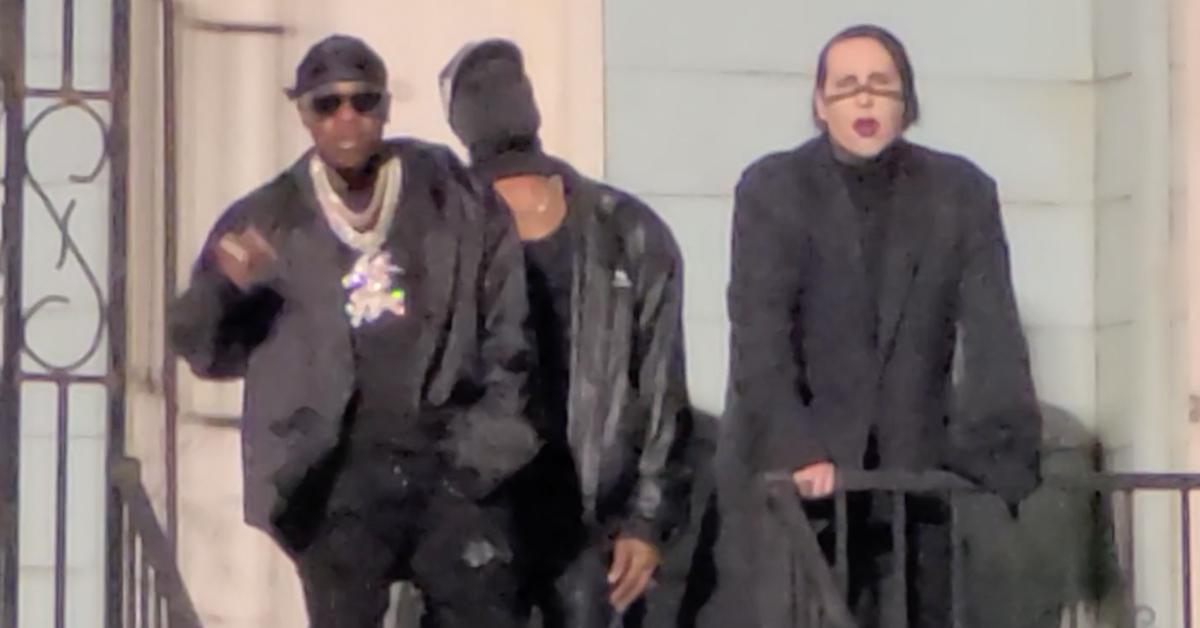 DaBaby and Marilyn's appearance didn't faze Kim Kardashian who showed up in a wedding dress for the last song of the night. Sources say the two are not getting back together despite her odd appearance.