Josh Duggar's Wife Anna Sticks By Embattled Husband's Side, Couple Shows Up Holding Hands At Trial Despite Her Running Out Of Court Multiple Times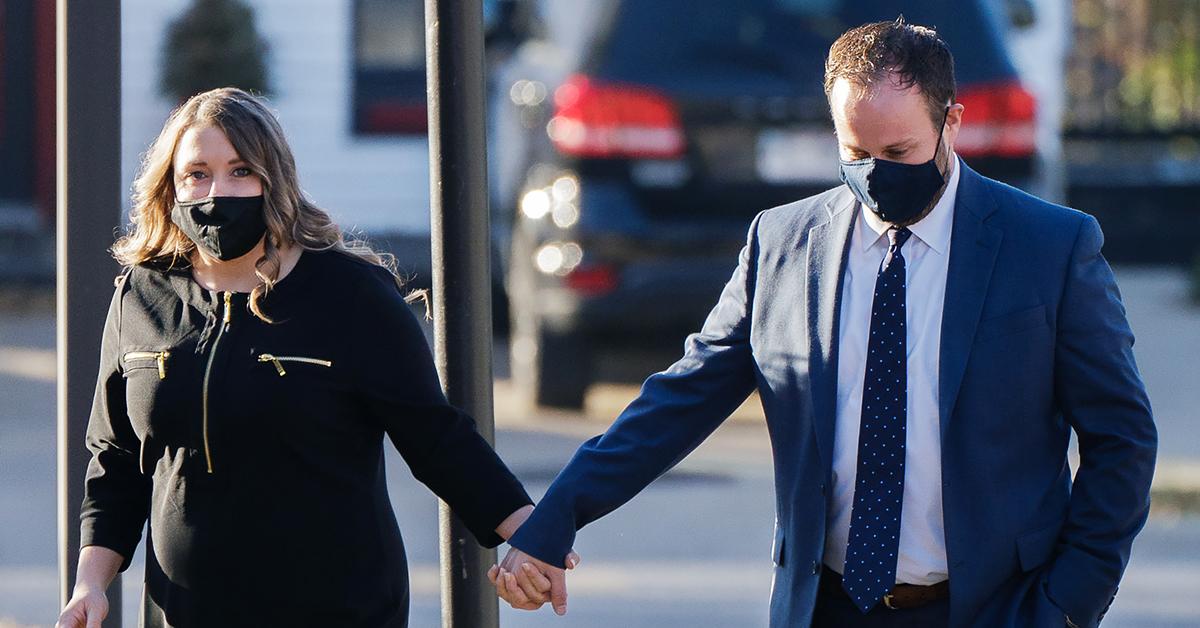 Anna Duggar isn't giving up on her husband Josh Duggar, despite rushing out of court multiple times last week during the trial.
Article continues below advertisement
The 33-year-old mom of 7 played supportive wife on Monday, showing up holding hands with the embattled reality star for day 5 of his child pornography trial. Anna wasn't trying to hide either.
She made a bold fashion move by rocking a bright red dress to court.
Proving she's sticking by his side through thick and thin, Anna interlocked her fingers with Josh's as the duo put on a united front. Once inside the Arkansas courthouse, his wife appeared to be in good spirits.
According to The Sun, she was seen laughing and chatting with Josh's sister Jessa Duggar. The ladies aren't the only family members at the trial supporting the accused criminal.
Article continues below advertisement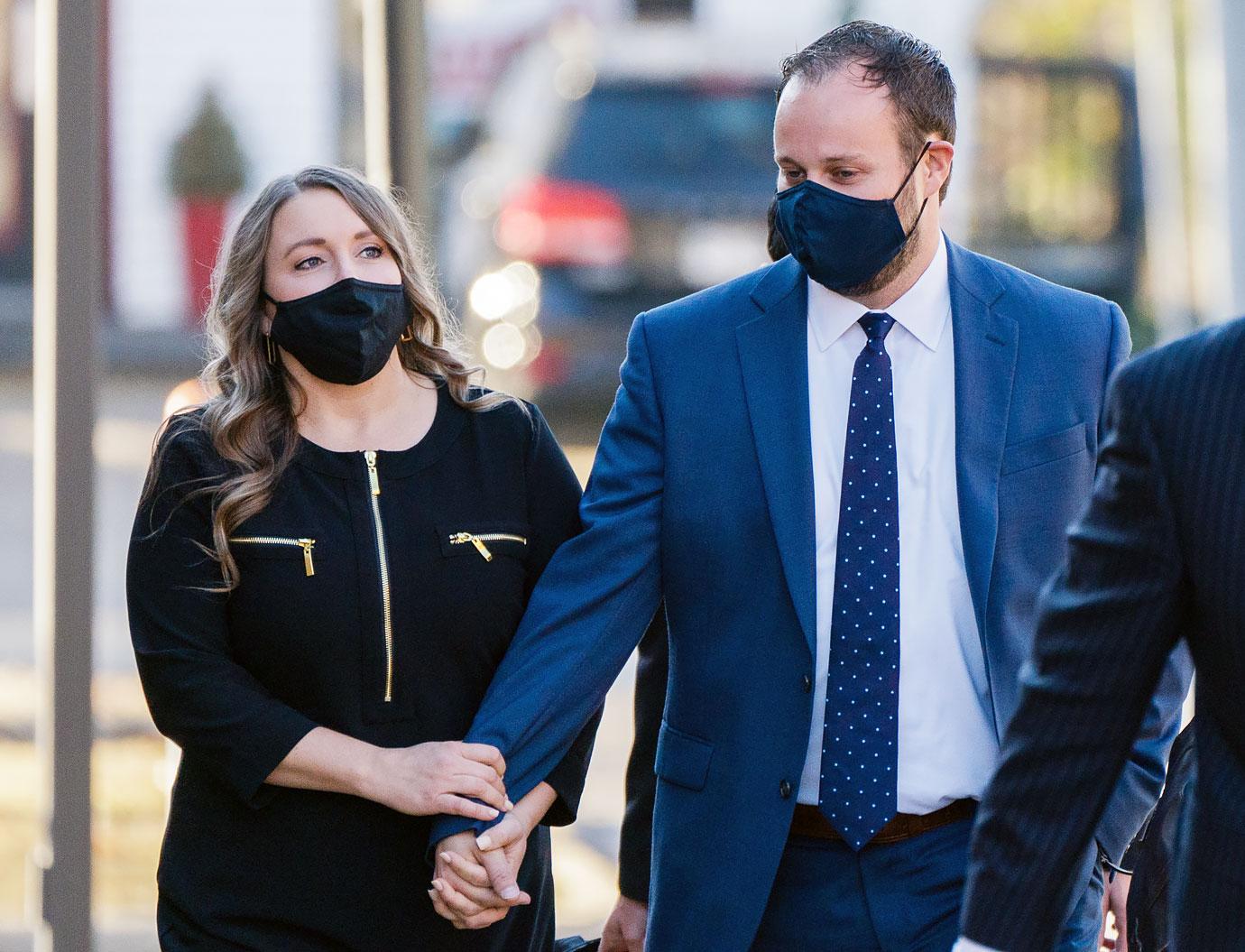 Article continues below advertisement
The first incident happened on Wednesday after prosecutors warned the jury about the graphic images of child pornography they were about to show from the reality star's computer. Anna made a beeline out of court before the stomach-turning "images of children, some as young as 7" being "sexually assaulted, violated and exploited" were presented.
Her quick departure caused a scene since she was in the front row. The next occurrence happened two days later when prosecutors accused Josh of accessing the dark web with the same password they use for their family's Instagram account.
Article continues below advertisement
Anna has continued to weather the storm with Josh despite the disgusting allegations. The ex-reality star allegedly downloaded 65 images of a 7-to-8-year-old girl and used his own name to access the computer in question.
Besides the cringe-worthy images, prosecutors claimed they also found a movie file of 7-to-9-year-old girls on his computer. He is also accused of downloading a video of a three-month-old being sexually abused. Anna and Josh's youngest child is a one-month-old little girl.
If convicted, Josh faces up to 20 years in prison and $250,000 in fines on each count.