Josh Duggar's 'Mad' Wife Anna Storms Out Of Court Again, Pissed After Prosecution Accuses Husband Of Using Family's IG Password To Access Dark Web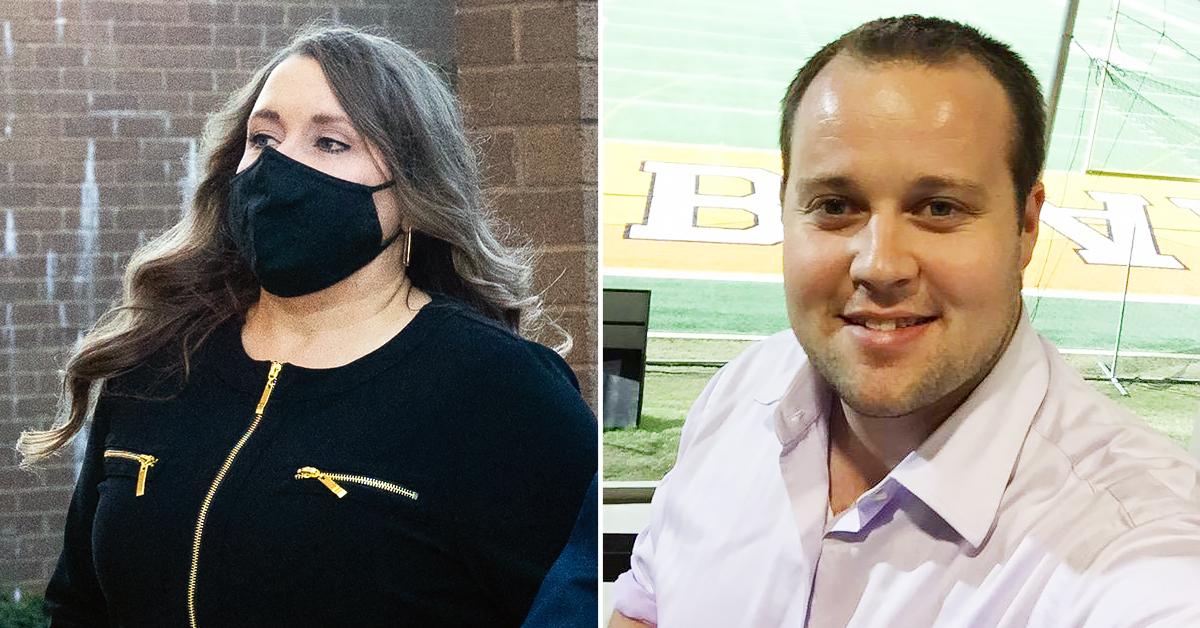 Josh Duggar's wife Anna abruptly left the courtroom for the second time in his child pornography trial.
Article continues below advertisement
According to The Sun's reporter, who is at the Arkansas courthouse, Anna got "mad" when prosecutors accused Josh of accessing the dark web with the same password they use for their family's Instagram account.
But their social media isn't the only personal account Josh and Anna used "Intel1988" for. It was also reportedly the password linked to their bank account.
The outlet claims after the prosecutors told the court that Josh allegedly used Intel1988 as the password for "access to the partition to access the dark web," Anna's happy-go-lucky demeanor changed.
She was visibly "mad" and allegedly began complaining to Jill Duggar's husband, Derek Dillard.
Article continues below advertisement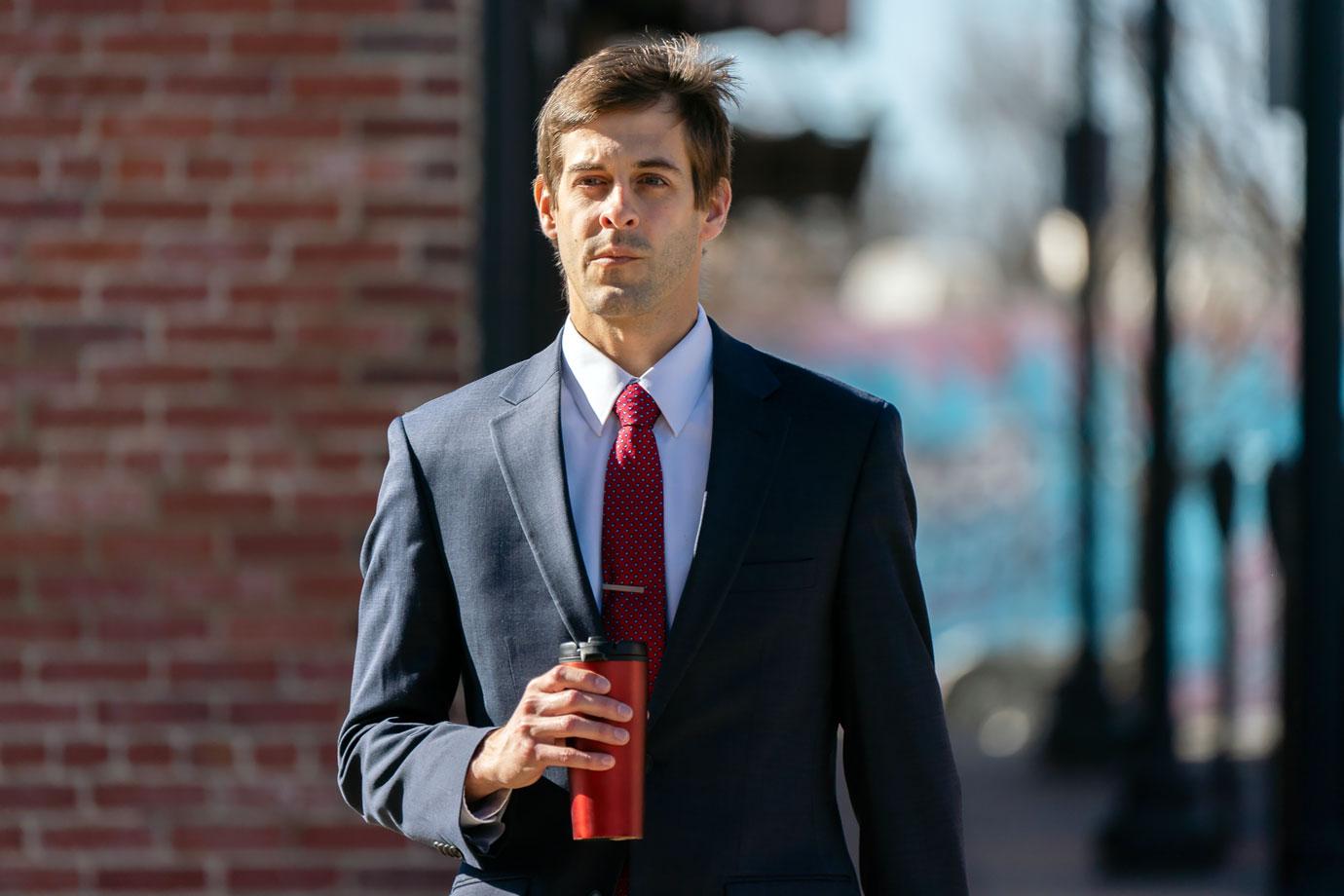 Anna ditched the courtroom and allegedly made a beeline to the bathroom, but she didn't stay gone for long. When she returned, Josh's wife allegedly continued complaining — this time, to a woman who works for her husband's legal team.
The Sun also notes that during the password fiasco, Anna's personal details (like her phone number and email address) were shown.
Friday isn't the only time that she has rushed out of court.
Article continues below advertisement
The ex-reality star allegedly downloaded 65 images of a 7-to-8-year-old girl but he didn't use Intel1988 as his password. According to the prosecution, Josh used his own name to access the computer in question.
Besides the stomach-turning images, prosecutors claimed they also found a movie file of 7-to-9-year-old girls on his computer.
Article continues below advertisement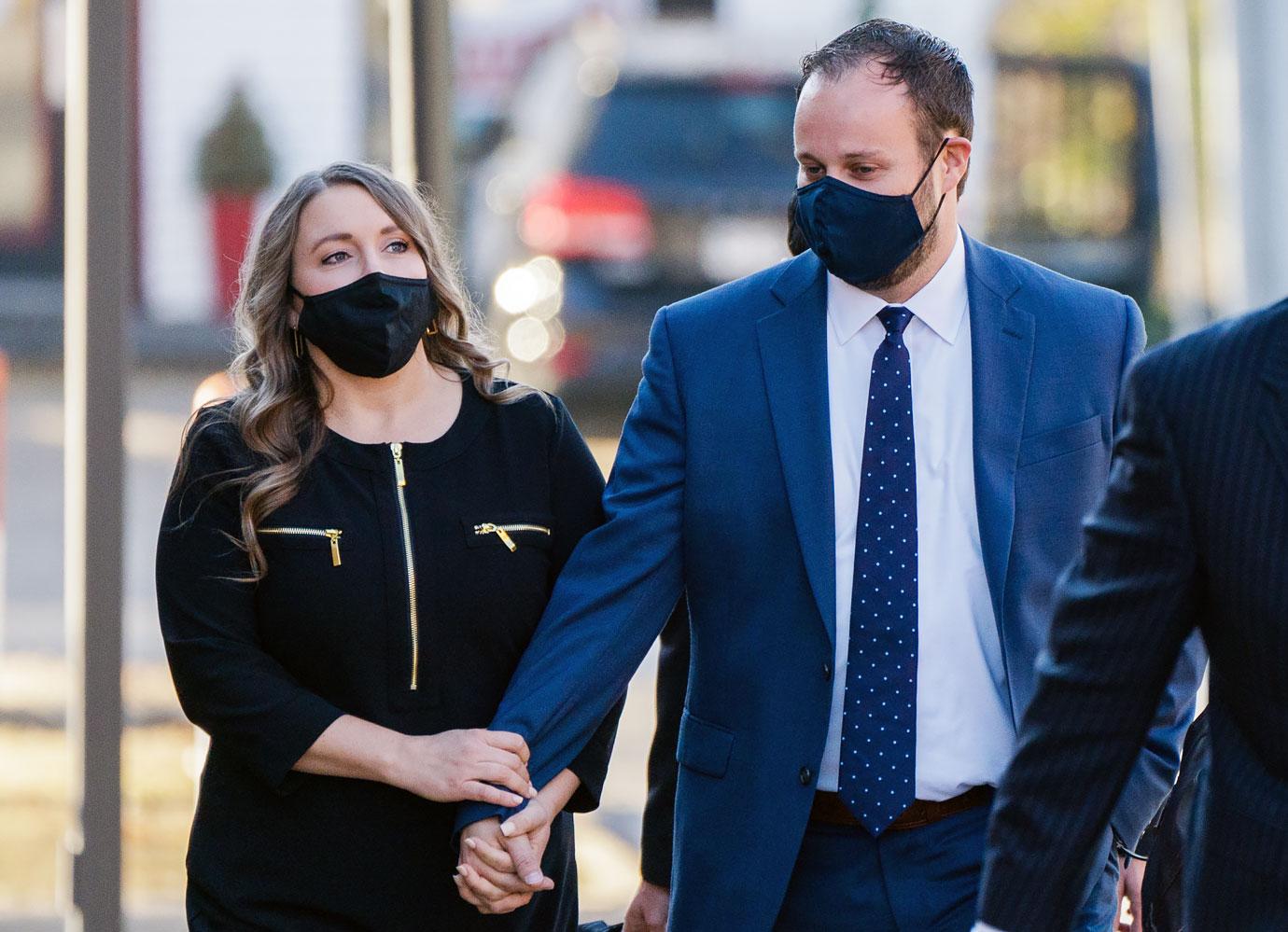 The latest beyond fathomable accusation is that Josh downloaded a video of a three-month-old being sexually abused. Anna and Josh's youngest child is a one-month-old little girl.
Despite the sickening allegations against her husband, Anna has remained by his side all week while trial has been underway.
Article continues below advertisement
As RadarOnline.com reported, Josh was arrested in April by the FBI. He has been accused of downloading child sexual abuse material – some of which allegedly showed children under the age of 12 – in May 2019. If convicted, Josh could face up to 20 years in prison and $250,000 in fines on each count.
It's worth noting: Josh molested four of his sisters and a babysitter in the past. The judge in his child porn trial approved the prosecutor's request to allow this information to be introduced to the jury. Jill — who has identified herself as one of the siblings he molested as a child — is set to take the stand at some point.