Josh Duggar's Wife Anna Held Husband's Hand & Stuck By His Side Minutes Before He Was Found Guilty In Child Pornography Trial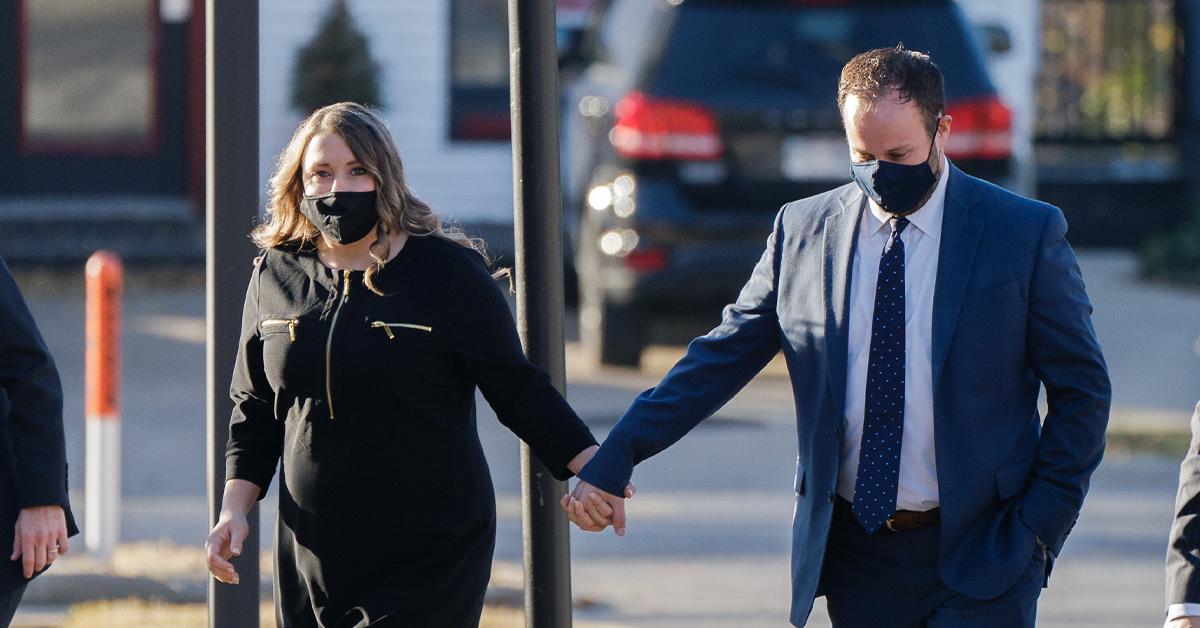 Josh Duggar's wife Anna had his back to the very last moment. The 33-year-old's significant other proved she's a ride or die just moments before the guilty verdict came in.
Article continues below advertisement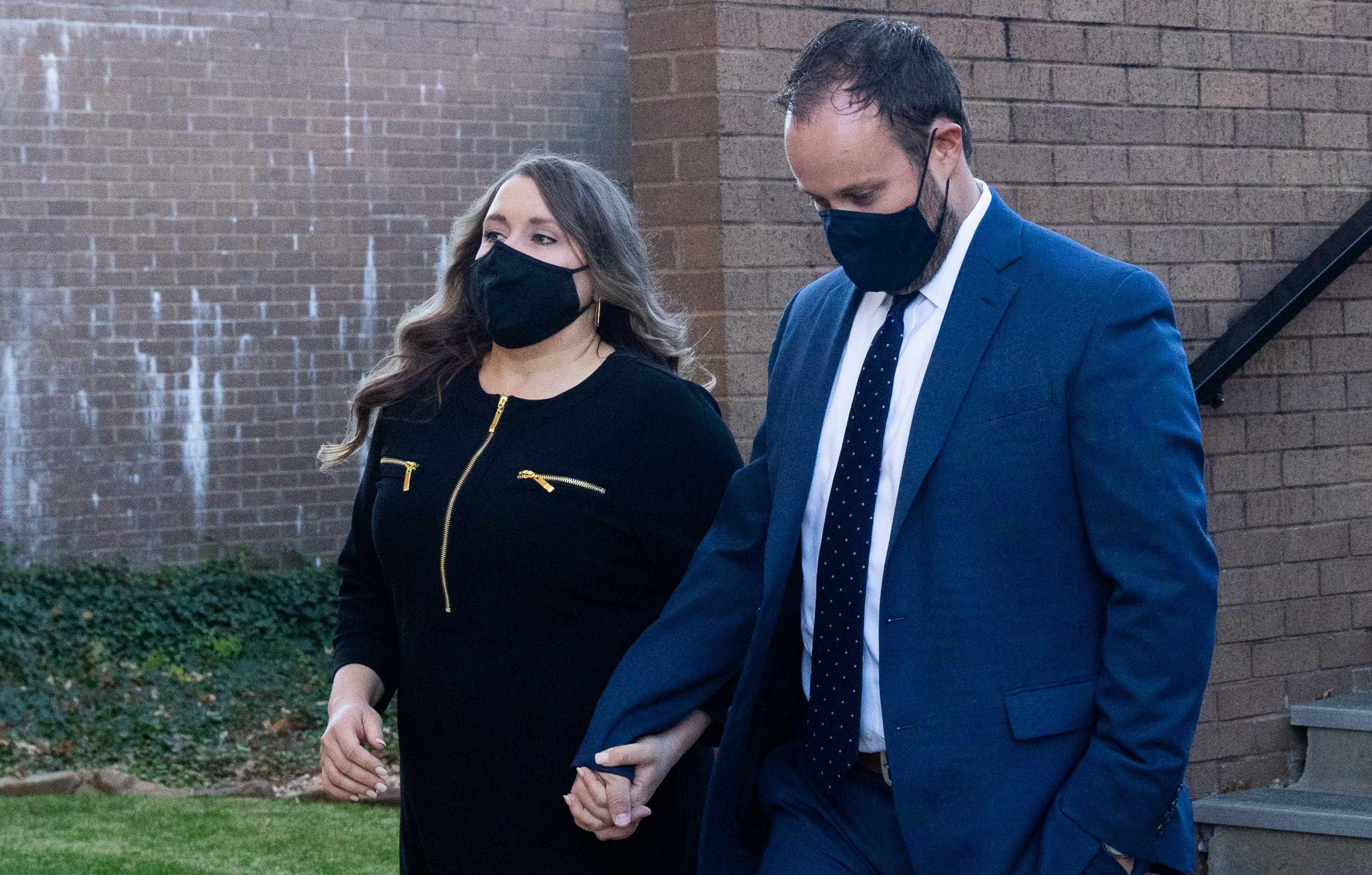 Article continues below advertisement
Anna dressed in all black, almost signaling she knew her husband's fate. Holding her head high, the mother of 7 interlocked her fingers with Josh's and walked past the sea of photographers.
Wearing a dress that hit above her knees, Anna matched the look with a sophisticated jacket with a gold zipper.
Josh's last outfit before he changes into an orange jumpsuit included a navy blue suit, a crisp white button-up, and a red striped tie. All eyes were on the couple as they headed into the Arkansas courthouse not knowing whether the jury would hand down a guilty or not guilty verdict.
Article continues below advertisement
According to The Sun, Josh told Anna he loved her on his way out of court and into police custody.
Anna painted the picture of a united family and stuck by Josh's side during the stomach-turning allegations against him. That doesn't mean she enjoyed hearing the accusations in court.
Article continues below advertisement
As RadarOnline.com reported, Anna ran out of the courtroom on multiple occasions when prosecutors introduced evidence against her husband. The first incident happened last week after prosecutors warned the jury about the graphic images of child pornography they were about to show from the reality star's computer.
She made a beeline out of court before the cringe-worthy "images of children, some as young as 7" being "sexually assaulted, violated and exploited" were presented.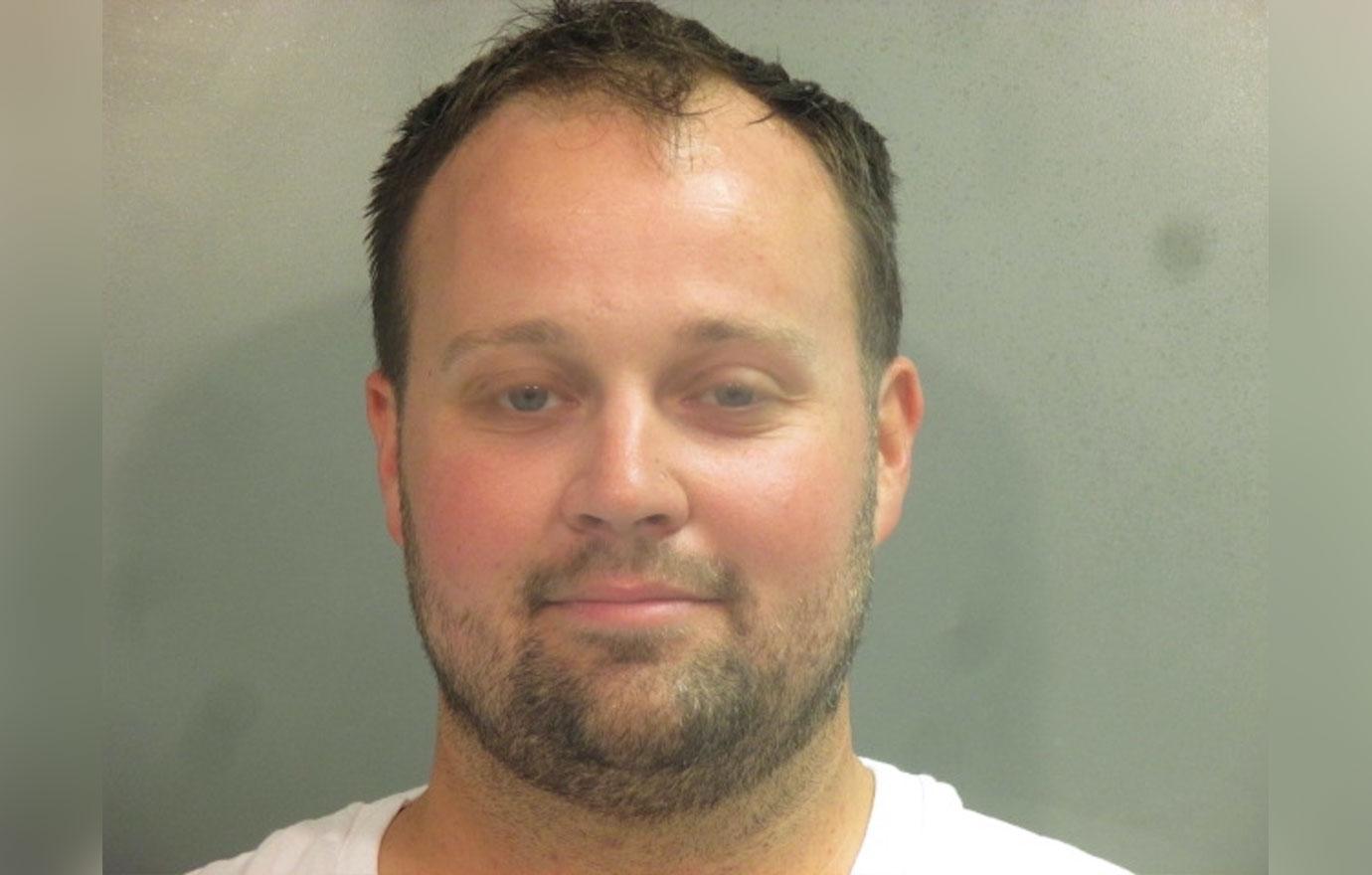 Article continues below advertisement
The couple — who married in 2008 — have 7 children together. Anna welcomed their youngest just one month before Josh's trial in October.
Josh faces up to 20 years in prison. The judge said his sentencing could take up to four months.