Shocking Video Shows Johnny Depp Fans Shouting At Amber Heard Outside Court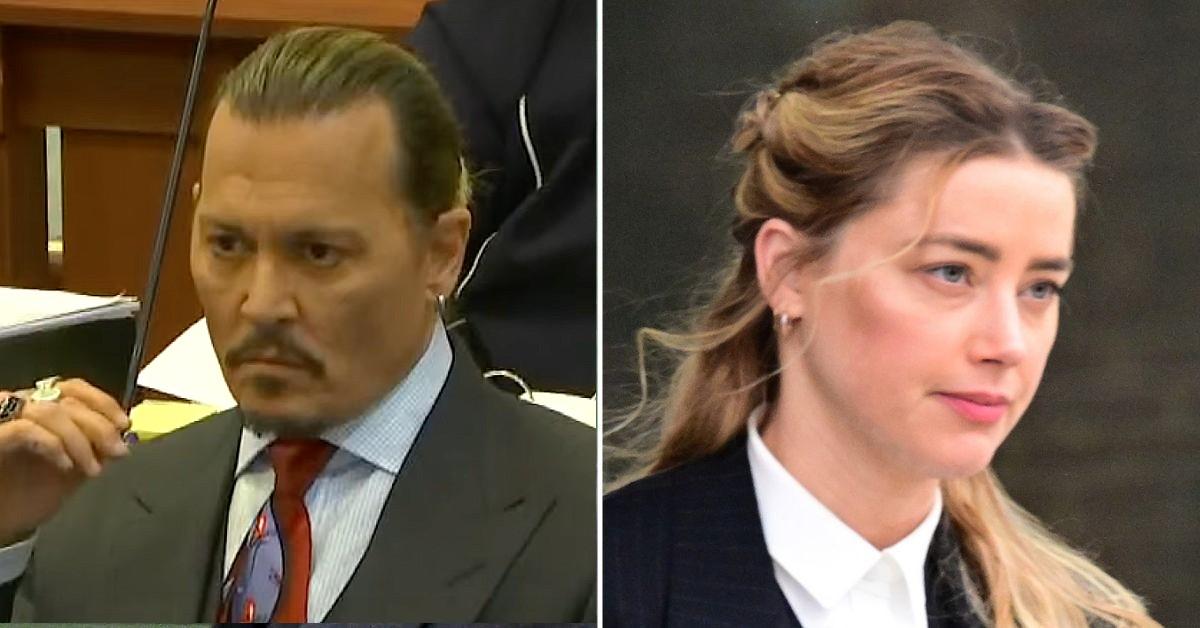 Amber Heard hired an elite security firm to protect her at court during the battle with her ex-husband Johnny Depp — and a new video shows the actress being berated by the Hollywood star's fans.
A clip shot on April 25 shows Depp fans lined up across the street from the courthouse. The group is seen holding various posters and signs in support of the Pirates of the Caribbean actor.
Article continues below advertisement
The Aquaman actress walks out of the building with her team of lawyers and the crowd immediately erupted with boos.
Heard appeared to hear the shouts but put on a smile. "Amber is a turd," one person shouted while the actress hopped into her chauffeured SUV.
The "turd" comment is a reference to the accusation Heard left human feces in Depp's bed following one of their last arguments. She claimed the material was left by a dog not her.
"Where's the money for the charity?" another Depp fan shouted while filming the drama with her iPhone. Heard was paid $7 million as part of her divorce settlement and promised to donate the money to charity.
Article continues below advertisement
Years after the settlement was signed, Depp went back to court demanding the charities turn over records due to his belief Heard never handed over the money. In 2021, during Depp's trial with the tabloid The Sun, his attorney claimed Heard only donated $100k despite her claims otherwise.
As the car prepared to leave from behind a gated exit, the fans are heard plotting what they will do when the car comes near them. They appeared giddy at the chance of spooking the actress.
Article continues below advertisement
In the video, the fans started start loudly shouting as Heard's car rode past them.
As RadarOnline.com previously reported, the actress recently hired a security team to protect her outside the Virginia courthouse.
NY Post broke the story that the team is full of former military and government officials. Depp's ex agreed to pay $120 per hour per guard.
A memo written by the firm, obtained by the outlet, states the guards are on the lookout for, "lone-wolf supports trying to gain access to the [Fairfax] County Circuit Courthouse grounds, vehicles, or entrance to the facility."