All For Show? Body Language Expert Claims Johnny Depp's Faking 'Intense Flirting' With Camille Vasquez To 'Destroy' Amber Heard's Case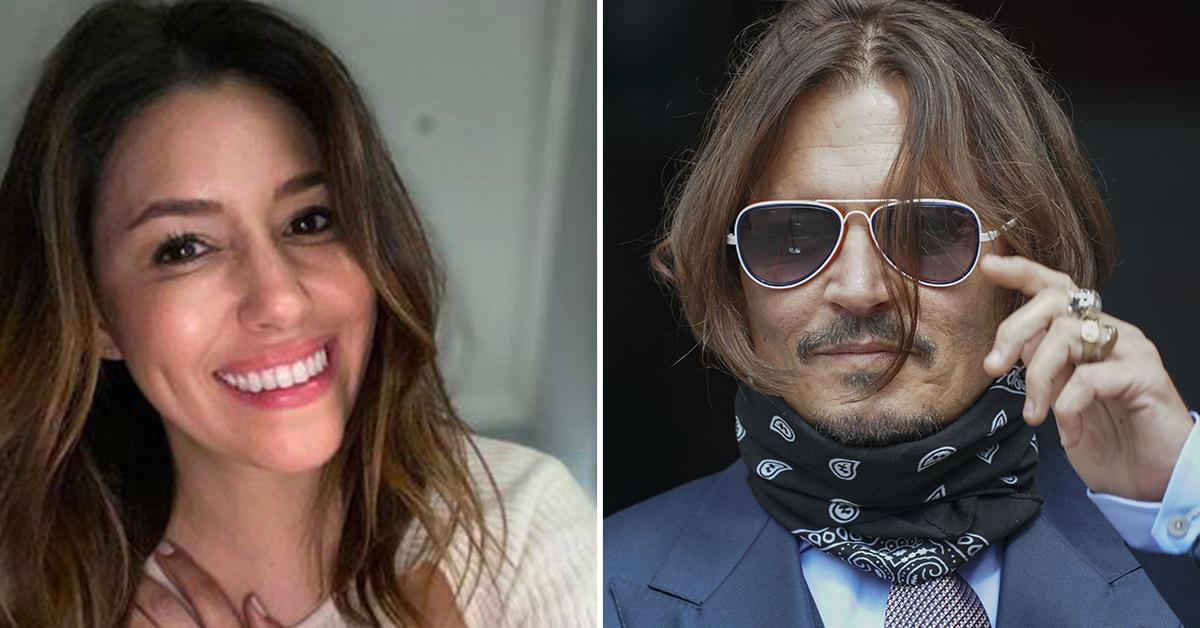 Johnny Depp might be faking that "intense" chemistry with his attorney Camille Vasquez. A body language expert came forward, alleging the flirtatious interaction between the actor and his legal pit bull could be a tactic used in an attempt to destroy Amber Heard's case.
Article continues below advertisement
Judi James analyzed the non-verbal communication between Depp and Vasquez, stating that the charismatic behavior might be an attempt to boost his likeability.
"When someone is trying to clear their name in court the behavior of their legal teams and the way they interact with them will send out very strongly influential non-verbal messages to a jury and, in a case this size, the rest of the world," she told Daily Mail.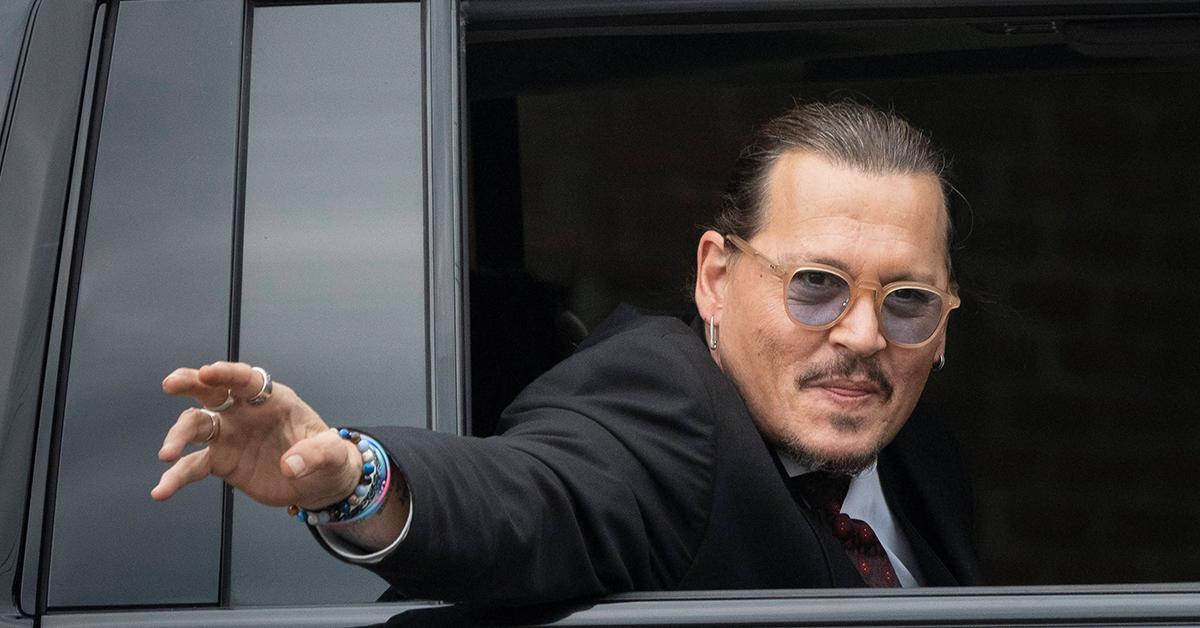 Article continues below advertisement
According to James, linking Depp to a "fresh, smart, fragrant, and confident-looking woman" would "destroy" Heard's case that's centered around an allegedly drunk and abusive ex.
She said this is a way to paint the Pirates of the Caribbean star as a "romantic hero."
"As a dejected, weeping Amber details her relationship with Depp in the witness box, what better weapon to wheel in to try to destroy her version of the marriage than this fresh, smart, fragrant, and confident-looking woman who is also happy to use body language to suggest she is a coyly smitten fan?" James stated, casting doubt over the noticeable chemistry.
"While treating his ex like a modern day Medusa who might turn him to stone if he once looks in her direction, Depp gets to show off all his skills of eye contact, charm, and even protective concern with Vasquez."
Article continues below advertisement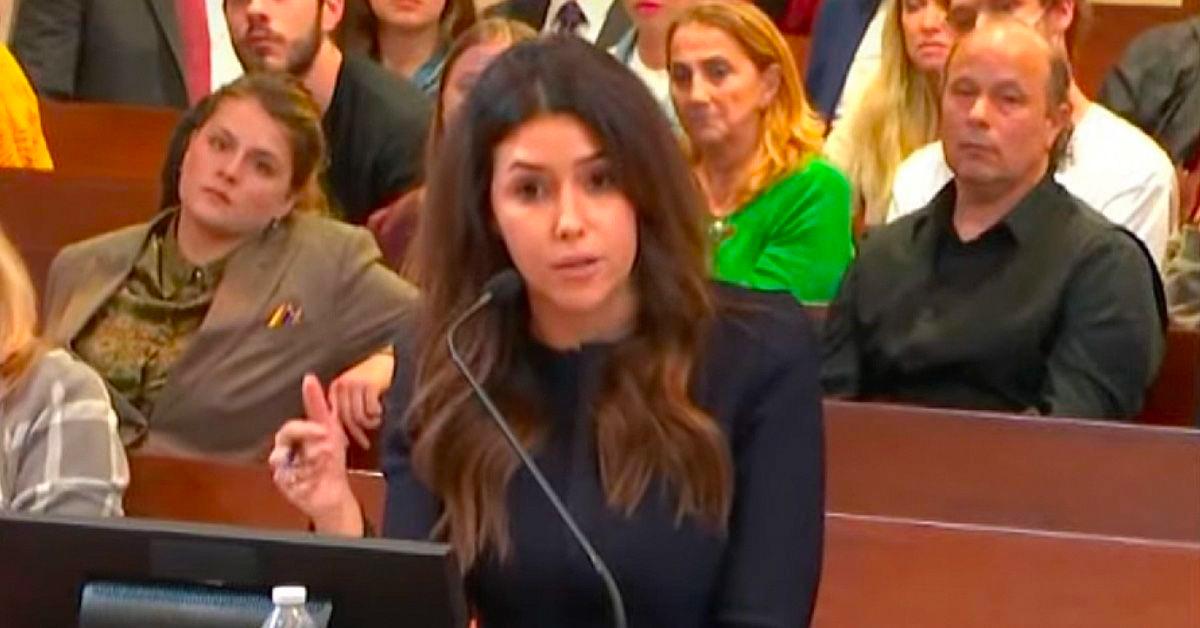 Fans went wild last week when they began picking up romantic vibes between Depp and Vasquez. Several TikTok users posted clips of the duo, alleging there might be something sparking between the client and attorney.
When asked about the romance rumors, Vasquez played it cool. Instead of shooting down the speculation, she flashed a coy smile and failed to put the rumors to bed.
Article continues below advertisement
Depp and Heard have been locked in an intense courtroom showdown for weeks. He sued his ex-wife for $50 million over an op-ed she wrote in the Washington Post, in which she claimed she was a survivor of domestic abuse.
Depp argued that her "false" allegations cost him several roles, including missing out on $22.5 million for Pirates 6.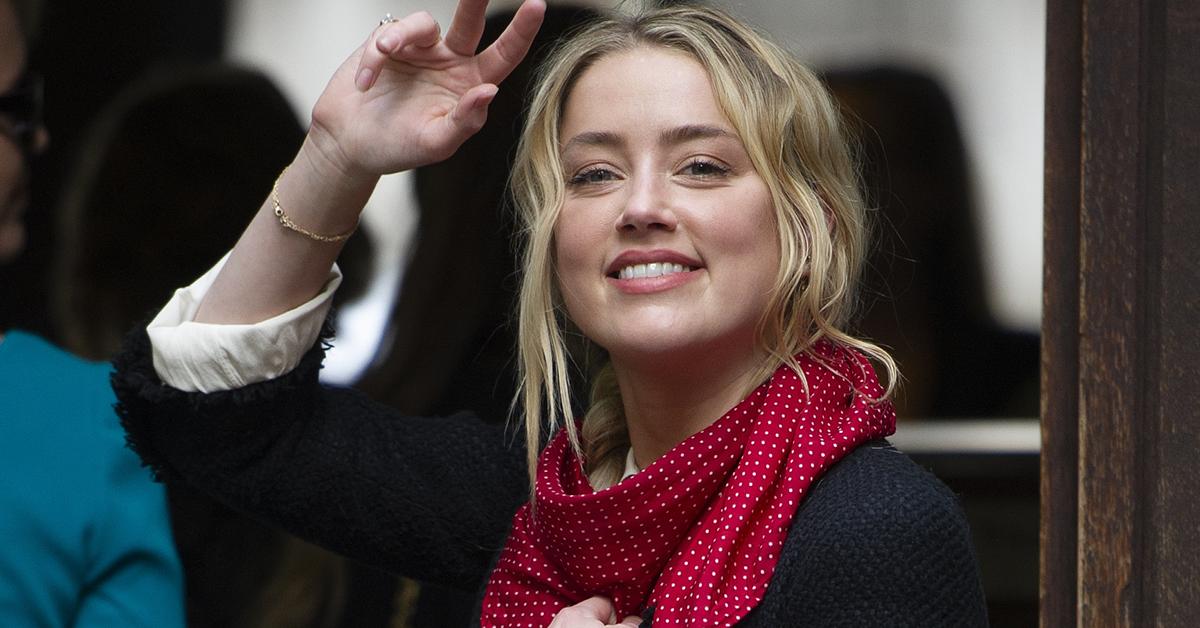 Article continues below advertisement
Heard countersued for $100 million. She alleged he tried to tarnish her reputation and career by casting doubt over her story. Heard even alleged she was almost dropped from Aquaman 2 because of his lawsuit.
Her agent said she almost lost her role due to the "lack of chemistry" between her and Jason Momoa.