Exclusive
Hugh Hefner's Former Girlfriends, The Shannon Twins, Reveal Playboy Mansion Secrets, Detail PTSD They Suffer From Due To Strict Rules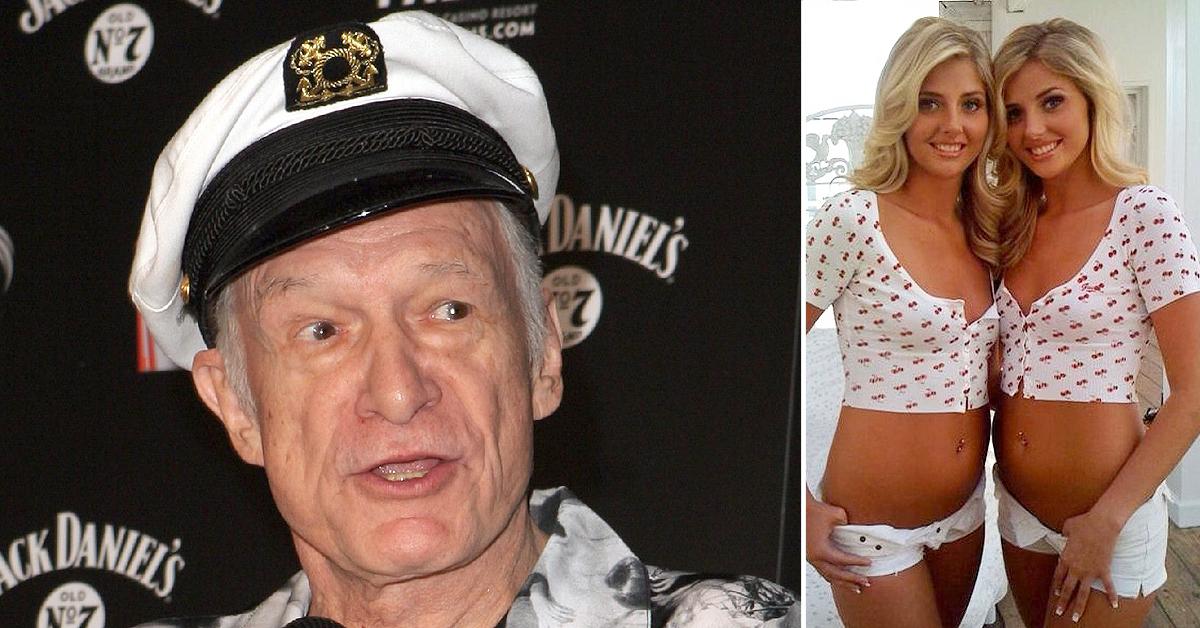 Hugh Hefner's former girlfriends Kristina & Karissa Shannon are spilling all the dirty details of what it was like living in the mansion with the Playboy founder, claiming they have been left with PTSD and severe depression.
Kristina & Karissa spoke exclusively to RadarOnline.com ahead of the upcoming A&E docuseries Secrets of Playboy, which features interviews with other ex-girlfriends who claim time at the mansion was horrific.
Article continues below advertisement
The Shannon Twins tell us a bunch of emotions came up after watching the movie Spencer starring Kristen Stewart as Princess Diana. In the film, Diana is seen struggling to deal with the palace's strict rules.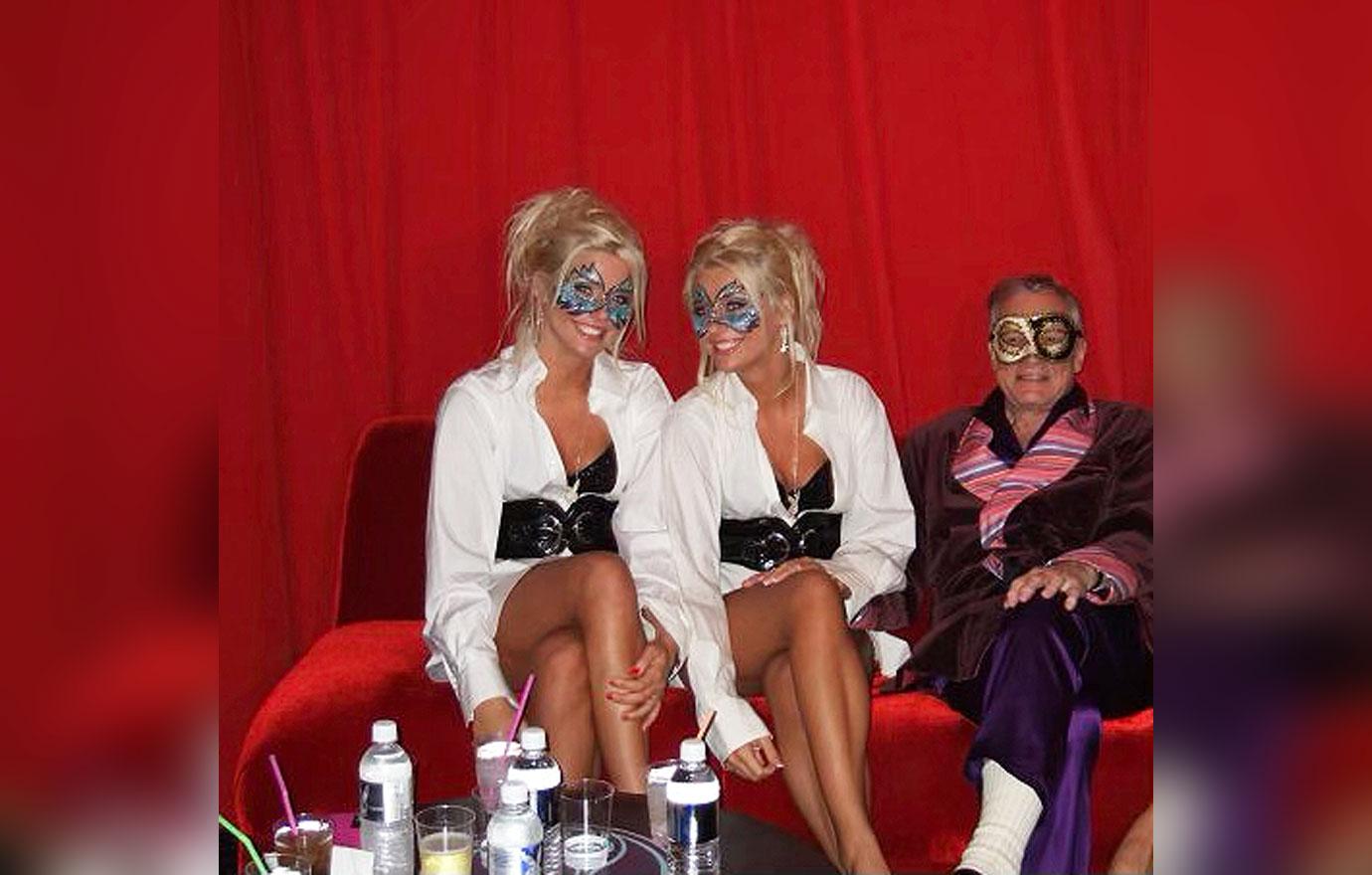 Article continues below advertisement
"It is literally the same thing we went through at the mansion," they tell us. The twins explain they are tired of holding their tongue about what really went on behind the scenes.
Kristina and Karissa submitted photos to Playboy at the age of 17. The twins said they thought they were just visiting the mansion to be playmates but instead Hef asked them to move in.
The twins said they moved into the mansion in 2008 when they were 18. "We came from a poor Italian family, so we did what we had to do. Our grandmother adopted us when our biological mother abandoned us and took off. School wasn't an option."
Sources close to the twins claim their father struggled with his own personal demons.
Article continues below advertisement
"Hef made a lot of promises. We didn't know any better," they explain. The Twins stayed at the mansion for 3 years and were even featured on two seasons of E!'s Girls Next Door.
The sisters explain after six months of living at the mansion Hef started implementing rules.
Article continues below advertisement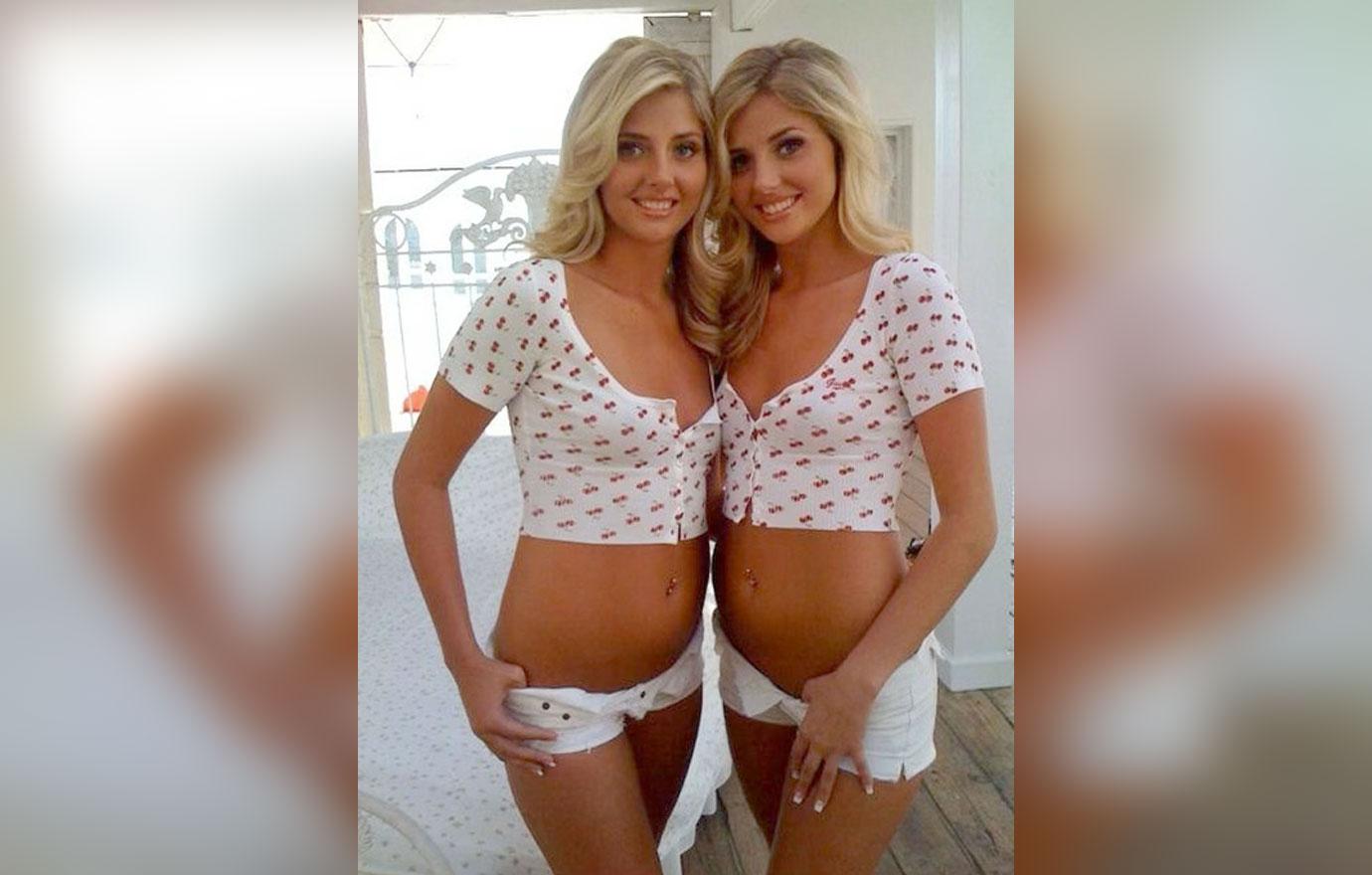 They describe having a 9 PM curfew and security writing down every time they left and came back. They claim security provided Hef with a report every morning of their whereabouts. "We are completely ruined by him mentally, he had signs hanging all over the house in the mansion saying what we were allowed to do, eat or drink," they said.
Article continues below advertisement
"We weren't allowed to even talk to other men and we were forced to smile when he started noticing our depression," the twins tells us.
The twins claim Hef would become upset if they wore any nail polish color other than pink. "We also got yelled at for trying to dress differently."They claim he forced them to wear matching clothes.
Article continues below advertisement
"Nobody knows what we have been through and how it feels to be an 18-year-old girl with an 83-year-old man giving oral sex with your twin sister on your 19th birthday is something you can't forget" they say.
"We never did anything incestious, but he made us both have sex with him at the same time all together. If we didn't, we wouldn't be allowed to stay." The girls say they eventually moved out of the home but still are still dealing with PTSD and depression.
Article continues below advertisement
"We lost ourselves in the mansion. We were just 18 and didn't know at all what we were getting into. What we were forced to do in the bedroom ruined us and we will never be the same romantically," they explain.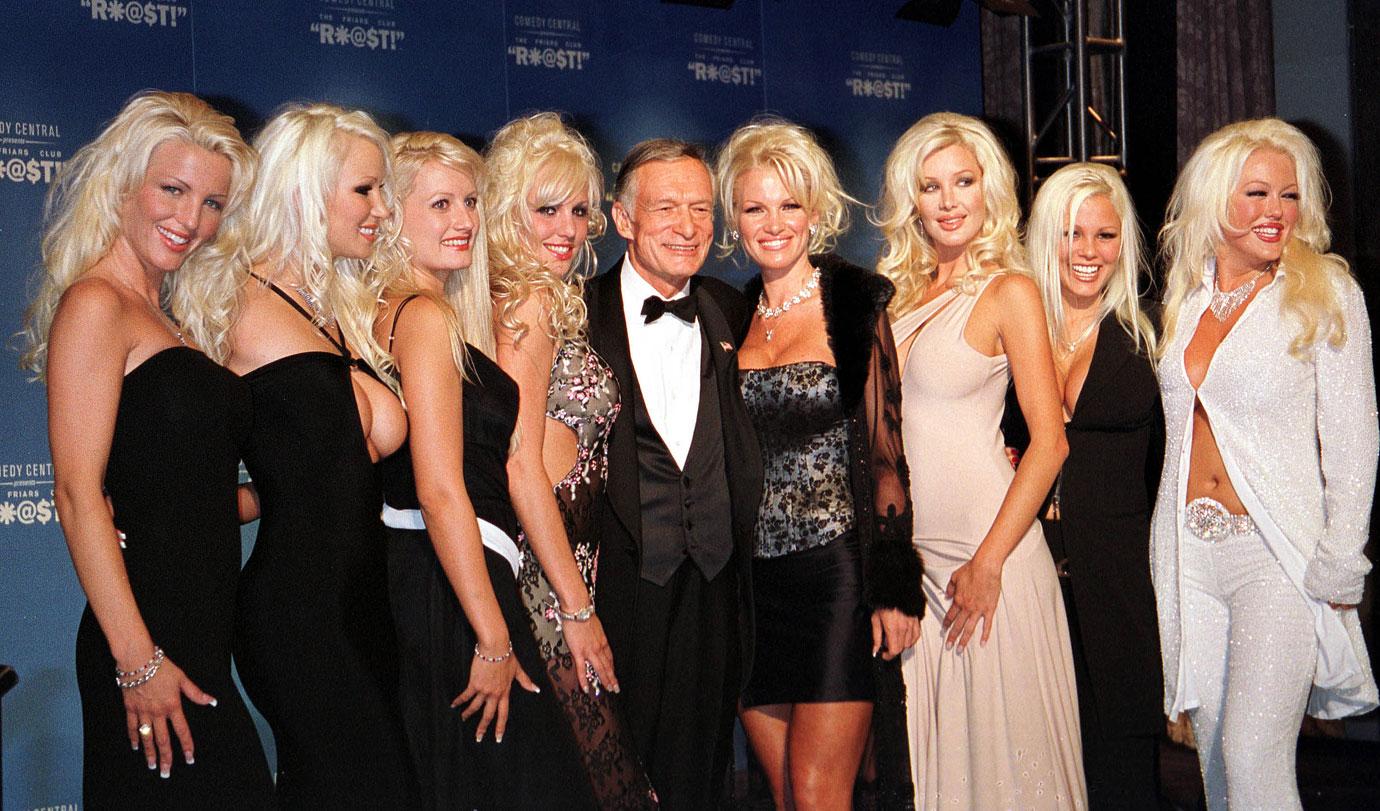 Article continues below advertisement
Holly agreed to star in the 10-hour series, set to debut Jan. 24, to find closure about the experience. Hef's one-time main girl said she experienced mental and emotional anguish from 2001 until 2008.
Article continues below advertisement
In the docu-series, Holly describes an incident where Hef flipped out on her after she cut her hair short. Another ex Sondra Theodore — who lived in the mansion from 1976 to 1981 — said drugs were rampant during her time.
"Hef pretended that he wasn't involved in any hard drug use at the mansion, but that was just a lie. Quaaludes down the line were used for sex."