Alec Baldwin's Wife Hilaria Breaks Silence After Actor Husband Fatally Shot 'Rust' Cinematographer Halyna Hutchins: 'There Are No Words'
Alec Baldwin's wife, Hilaria Baldwin, has broken her silence on the tragic passing of Rust cinematographer Halyna Hutchins, who died after being accidentally shot by the actor on the set of the western film.
Article continues below advertisement
"My heart is with Halyna. Her husband. Her son. Their family and loves ones. And my Alec," the 37-year-old mother of six wrote on Instagram Monday morning.
"It's said, 'There are no words' because it's impossible to express the shock and heartache of such a tragic accident," she added. "Heartbreak. Loss. Support."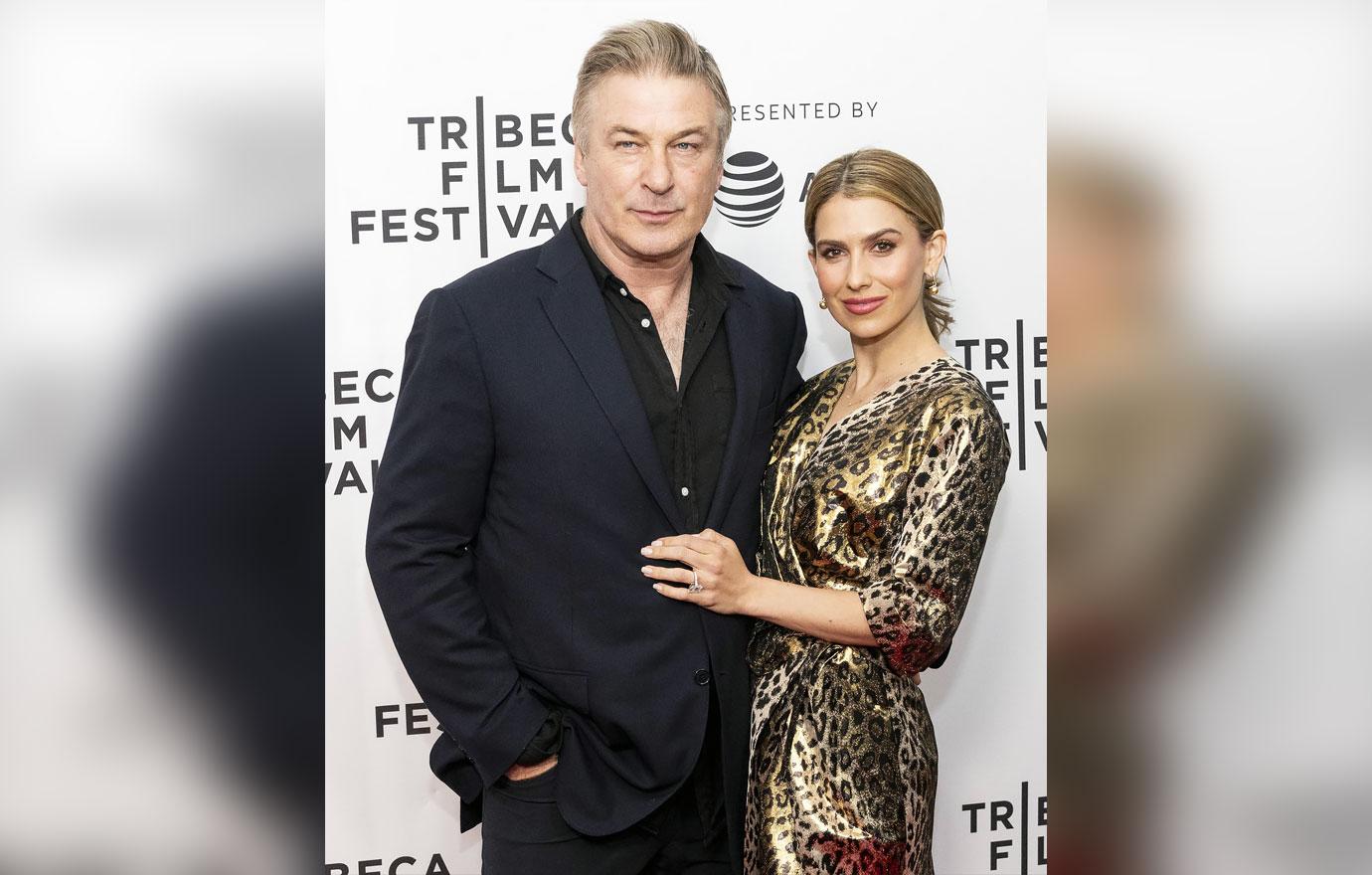 Article continues below advertisement
Hilaria was instantly flooded with an onslaught of support in the comments section, including this reply from Katie Couric: "Holding Halyna, her family and Alec and his family in out hearts."
On Thursday of last week, Alec pulled the trigger of a prop gun on the New Mexico set of his latest movie, leaving the 42-year-old director of photography dead. The film's director, 48-year-old director Joel Souza, was hospitalized with injuries to his shoulder but has since been released.
Article continues below advertisement
Following the tragedy, Alec made a brief statement on Instagram.
"There are no words to convey my shock and sadness regarding the tragic accident that took the life of Halyna Hutchins, a wife, mother, and deeply admired colleague of ours," wrote the 63-year-old actor on Friday, adding that he's "fully cooperating with the police investigation to address how this tragedy occurred and I am in touch with her husband, offering my support to him and his family."
That same day, Hilaria and the couple's children were spotted fleeing their New York home, likely to escape the media frenzy surrounding the tragic accident.
Article continues below advertisement
Production has been halted amid the Santa Fe Sheriff's Office's "active, open investigation" of the shootings, while an "absolutely devastated" Alec is reportedly taking time off from his other projects.
No arrests have been made.
On Sunday, the sheriff's office released two new witness accounts that detailed what happened immediately before and right when Baldwin pulled the trigger of the prop gun in question.
The documents revealed that Alec was practicing a "cross draw" in a pew inside a mock church that called for him to point his "revolver" directly at the camera behind which both Hutchins and Souza were standing.
Souza was apparently standing behind Hutchins and looking over her shoulder.
Article continues below advertisement
Per his interview with investigators, Souza said he remembers hearing a "loud pop" before realizing he and Hutchins were bleeding.
The director told investigators he recalled hearing the phrase "cold gun" (which indicates that a firearm is not loaded and is safe for use) while preparing for the scene. However, he said he could not remember whether the gun in question had been checked after the crew returned from a lunch break.
Cameraman Reid Russel, who was present for the tragic accident, added that he saw blood on Souza and heard Hutchins say she could not feel her legs.
Both Souza and Russel recalled a less-than-smooth day on set prior to the fatal incident.