Heather Dubrow Laughs At 'Obsessed' Kelly Dodd, Doesn't Regret Calling The Disgraced 'RHOC' Alum 'Trash'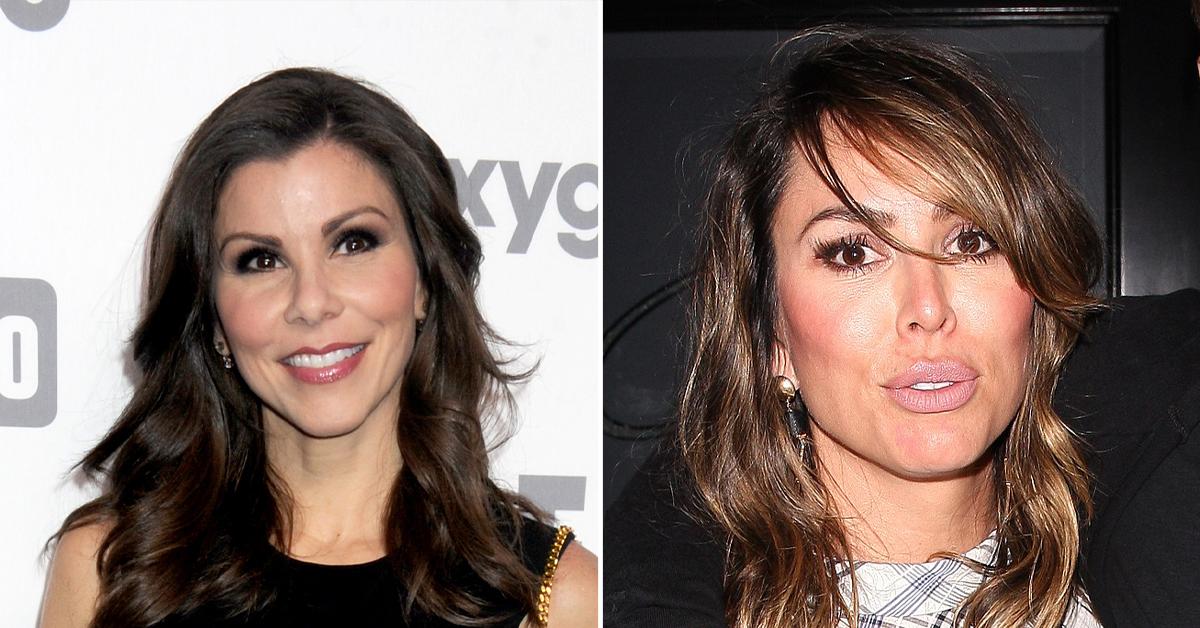 Article continues below advertisement
"Fancy Pants" made her big return to The Real Housewives of Orange County for Season 16, which debuted Wednesday night, and you better believe the wife of ex-Fox News correspondent Rick Leventhal – who was axed after last season – was watching.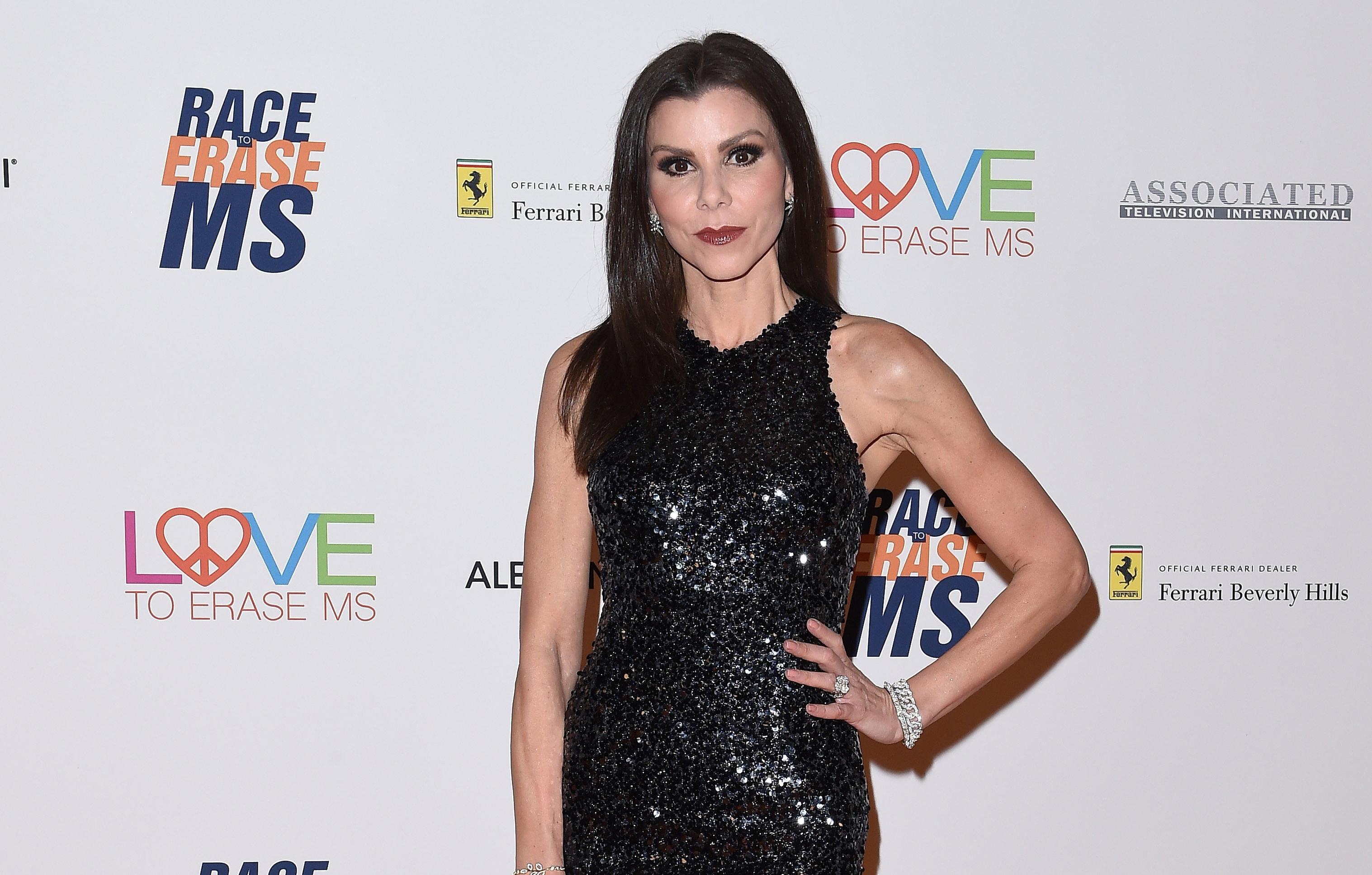 Article continues below advertisement
Taking to Twitter to unleash her thoughts on her former co-stars, Kelly mocked everything from the ladies' outfit choices to their "pancake titties."
Taking aim at Heather, specifically, Dodd wondered, "Who wears Fendi earrings with a Fendi dress and Fendi bag, then wears Louis Vuitton pants with a Louis Vuitton shirt?? Someone please help this fashion victim!!" She even added the hashtag, "#fireyourstylist."
When one social media user suggested that Kelly "get a job," she shamelessly plugged her podcast by firing back, "I have a job, hosting my podcast 'Rick & Kelly Unmasked' on http://Patreon.com. Link in bio!"
Article continues below advertisement
Following the big premiere, Heather stopped by Watch What Happens Live with Andy Cohen, where the Bravo boss read the style-shaming tweet aloud.
In response, Dubrow reiterated a variation of the same response she's given the last three interviewers who have asked her about Dodd: "It makes me laugh. Kelly seems to talk about me a lot, so at this point, I don't know whether to be really flattered that she's so obsessed with me, or sad for her that she has no other content."
In true Kelly fashion, she barked back with a snarky tweet that read, "It's so sad @HeatherDubrow keeps using the same line about me. She apparently has no original thoughts or can't come up with anything better. She's used the same tired response three times in three places. Work harder b---h @dailyblastlive @PageSix @BravoWWHL."
As one RHOC fan put it to Kelly, Heather "doesn't need to give you another thought, keep watching her show though."
"Well she tried to sue me twice!" Dodd replied, going on to say that it's "not her show but ok!!"
Article continues below advertisement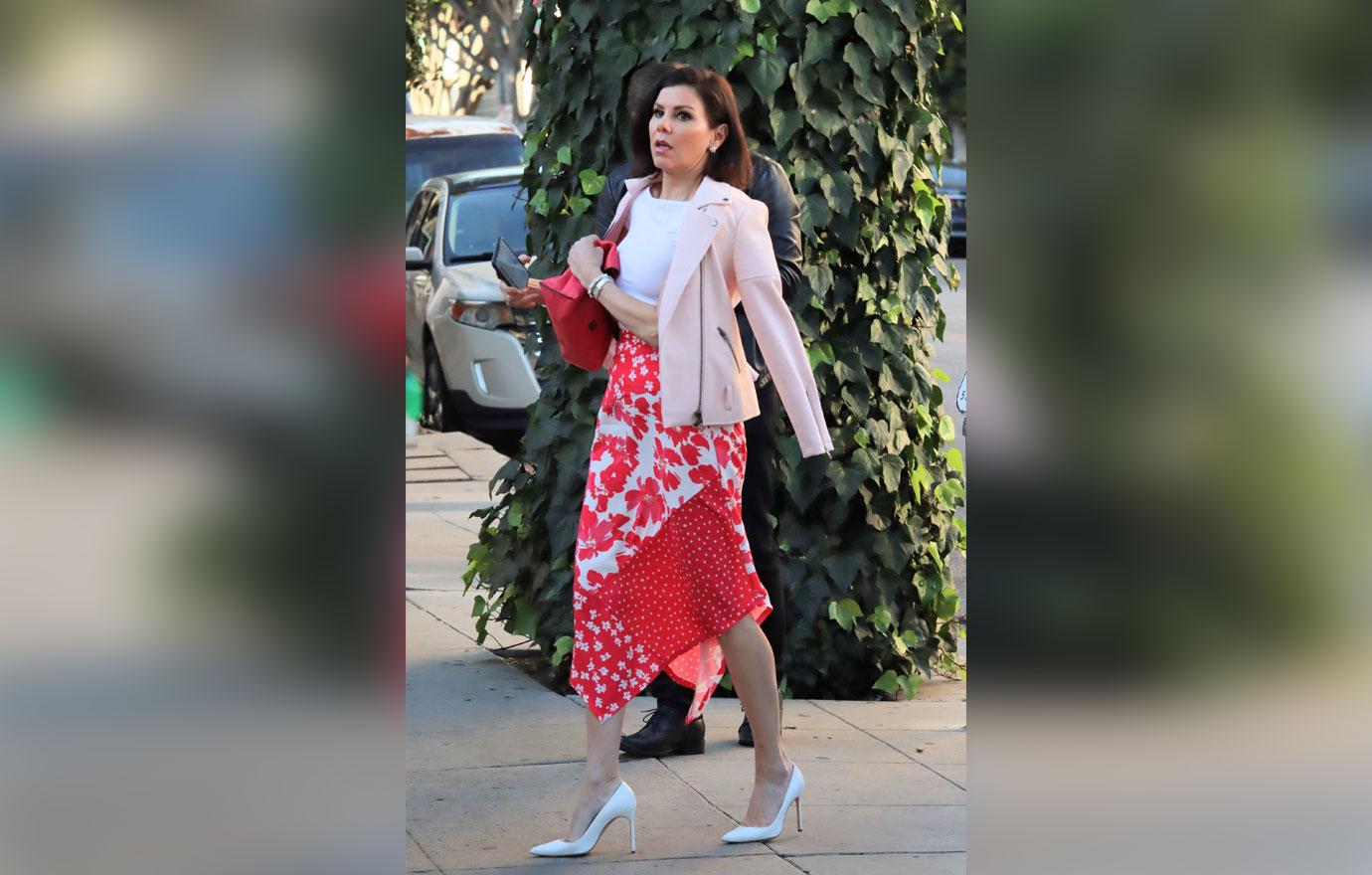 As RadarOnline.com previously reported, Heather and her plastic surgeon husband, Dr. Terry Bubrow, sent Kelly an initial cease and desist back in June after the controversial ex-Bravolebrity told the whole world that she and her husband had contracted COVID-19 from the Dubrows' teenage son, Nick.
According to Page Six, Dodd and Leventhal received a second demand letter from the Dubrows after the problematic pair called Heather a pretentious b---h who got demoted from RHOC on their podcast.
Article continues below advertisement
Then, earlier this month, the Bravo stars aligned and put the frenemies under the same roof.
While Kelly, Rick and two friends were having dinner at Mastro's Ocean Club, Heather and Terry just so happened to be seated at an adjacent table just a few feet away.
Dodd spent the entire night heckling the couple and shared videos of the ordeal to her Instagram Story. "We got dumb and dumber right there. F--k faces!" she shouted in one of the nine selfie-style clips she posted for all 792,000 of her followers to see.
Dubrow seems to have gotten the last word in, though, telling Cohen on Wednesday during a game about her behavior from seasons past that she has no regrets about calling Dodd "trash."