Fired 'RHOC' Star Kelly Dodd Reveals She Had Covid, Blames Heather Dubrow's Son For Giving Her Virus She Once Said Was 'God's Way Of Thinning The Herd'
Kelly Dodd has just revealed that she and husband Rick Leventhal had COVID-19 earlier this year, and the recently fired Bravo star is blaming the son of her Real Housewives of Orange County replacement for giving it to them.
Article continues below advertisement
In a selfie-style video recorded from inside a vaccination facility, Kelly told her circa 827,000 followers that she and Rick were finally getting vaccinated against the coronavirus, which she claims they contracted on New Year's Eve from Heather Dubrow's 16-year-old son, Nicholas Dubrow.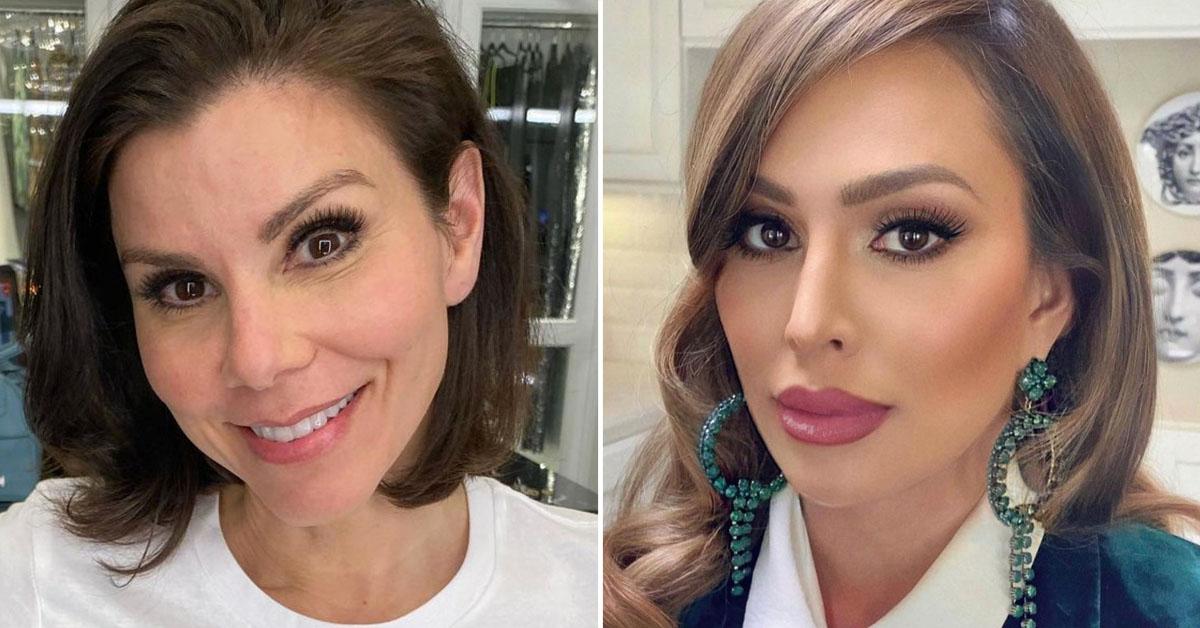 Article continues below advertisement
"We are getting our COVID shots today," Dodd said in the video, panning the camera over to include Leventhal in the frame. "We're going with Johnson & Johnson."
"Johnson & Johnson 'cause it's one shot," added the recently exited Fox News correspondent. "One time only."
Kelly appeared dismissive of the benefits of receiving the vaccine given that she and Rick "have the antibodies" after they "got COVID on New Year's. Heather Dubrow's son gave it to us."
"Thanks, buddy," said Rick, as Kelly added, "Yeah, thanks."
Article continues below advertisement
Bravo recently pulled the plug on Dodd's five-year run on the RHOC franchise, announcing that series alum Dubrow would be back for Season 16. Leventhal announced his departure from the conservative news network the following day.
"Anyways, we're getting the shots," Kelly told the camera. "We're getting the vaccine."
Article continues below advertisement
"It's a historic day here in the Leventhal family," added the reporter, as the reality star noted that Rick's mom and her dad would be "happy" since they'd been "begging" the couple to get vaccinated... "even though we have antibodies!" reiterated Dodd.
Before the video ended, Rick made sure to flash his right bicep so that we knew what it looked like and where the shot was going.
On Monday, Kelly announced that her 14-year-old daughter, Jolie Dodd, had the coronavirus.
"My daughter has COVID," she shared on her Instagram Story.
It's unclear whether Jolie was ever vaccinated and/or whether she will receive the vaccine.
Article continues below advertisement
Dodd's mother – 71-year-old Bobbi Meza – contracted the virus late last year, and her symptoms were so bad that she ended up in the hospital.
This was after Kelly said that the coronavirus pandemic was "God's way of thinning the herd."
She later apologized.
Reps for Dubrow have not yet responded to RadarOnline.com's request for comment.