Gwen Stefani's Ex Gavin Rossdale Hangs Out With 'Real Housewives Of Beverly Hills' Star Teddi Mellencamp At Kid's Football Game
Gwen Stefani's ex-husband Gavin Rossdale spent time over the weekend hanging out with former Real Housewives of Beverly Hills star Teddi Mellencamp at a kid's soccer game weeks after his icy reunion with the pop star.
Paparazzi spotted Gavin arriving at his son's flag football game in Los Angeles.
Article continues below advertisement
The 55-year-old rocker was rocking a pair of tight green pants with a white shirt with the sleeves cut off to show off his muscles.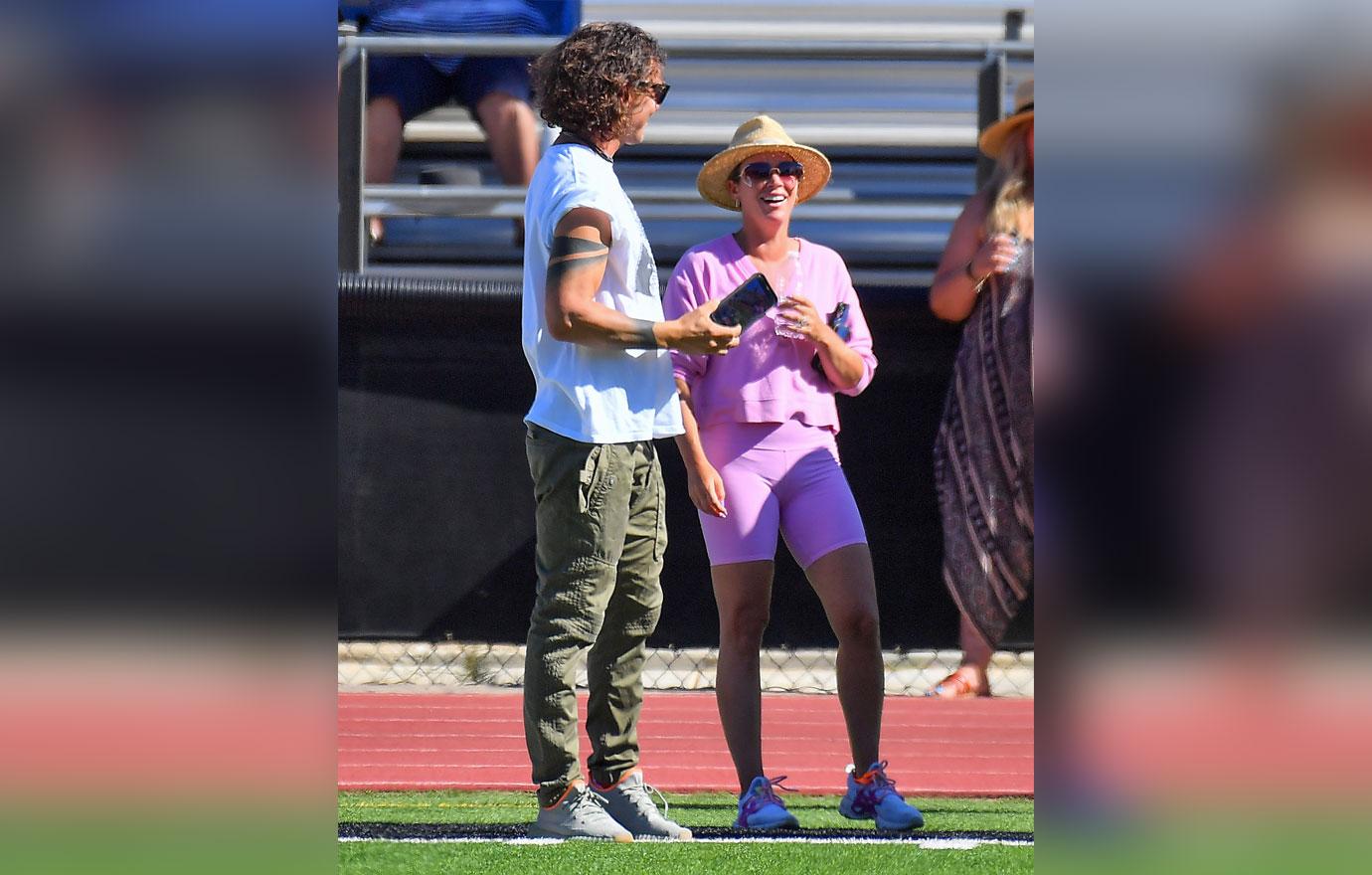 Article continues below advertisement
He quickly made his way over to Teddi and her husband Edwin Arroyave who also had their son playing in the game. Gavin and Teddi were seen laughing it up on the sidelines together. Gavin was seen drinking a cup of coffee while talking with the former reality stars.
Article continues below advertisement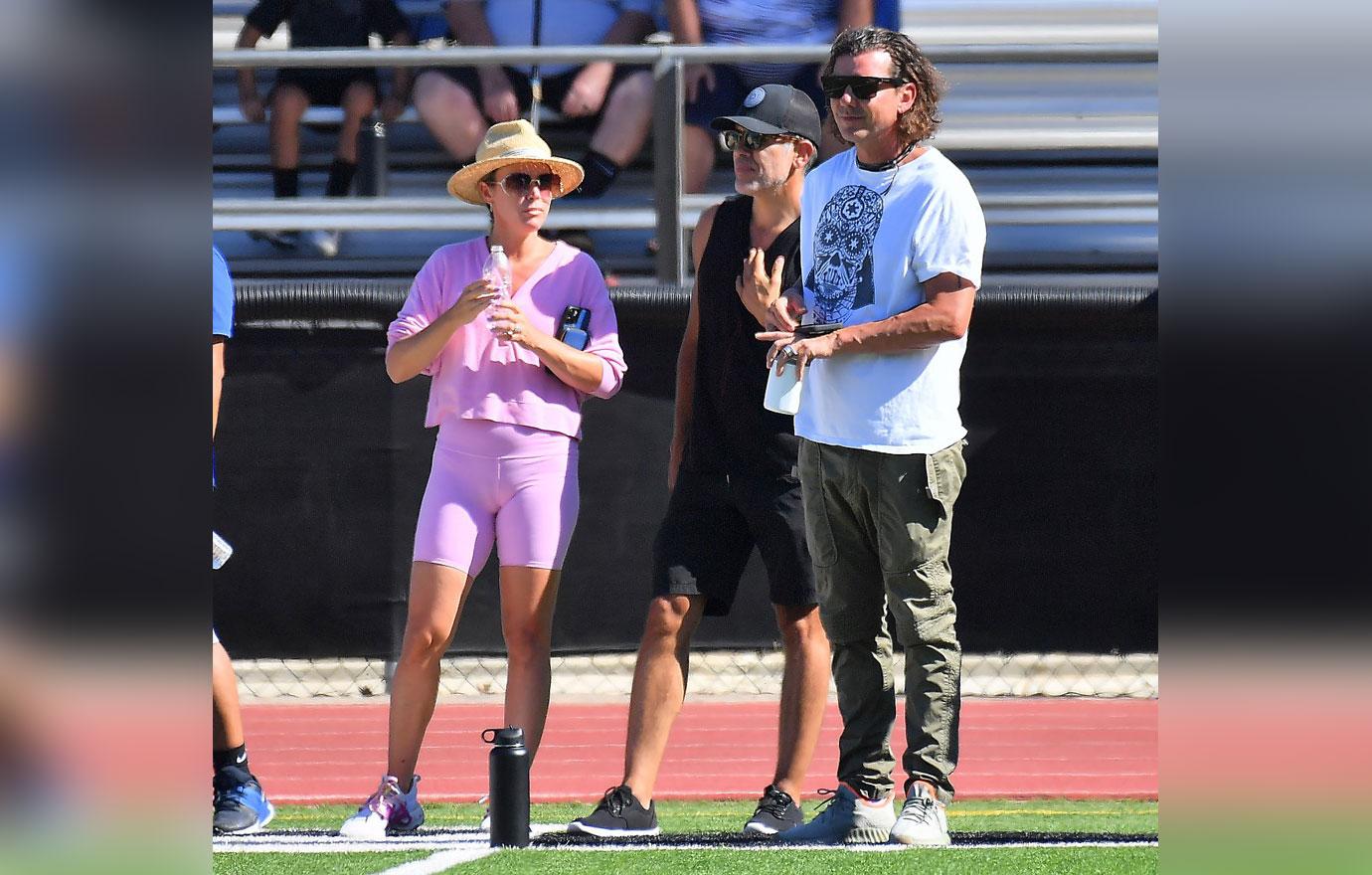 The former couple stayed far away from each other and were not seen conversing during the game. Gwen stayed on the side with their son while Gavin walked around in the background. It was the first time Gwen and Gavin had been seen publicly since the singer got married to her new husband Blake Shelton in Oklahoma.
Article continues below advertisement
As RadarOnline.com previously reported, Gavin reportedly has been having a hard time with Blake becoming stepdad to his kids with Gwen.
A source told OK! Gavin has been "ticked off at Blake in the past for seemingly overstepping his bounds, and is ready to make it clear he has final authority with the boys."
Article continues below advertisement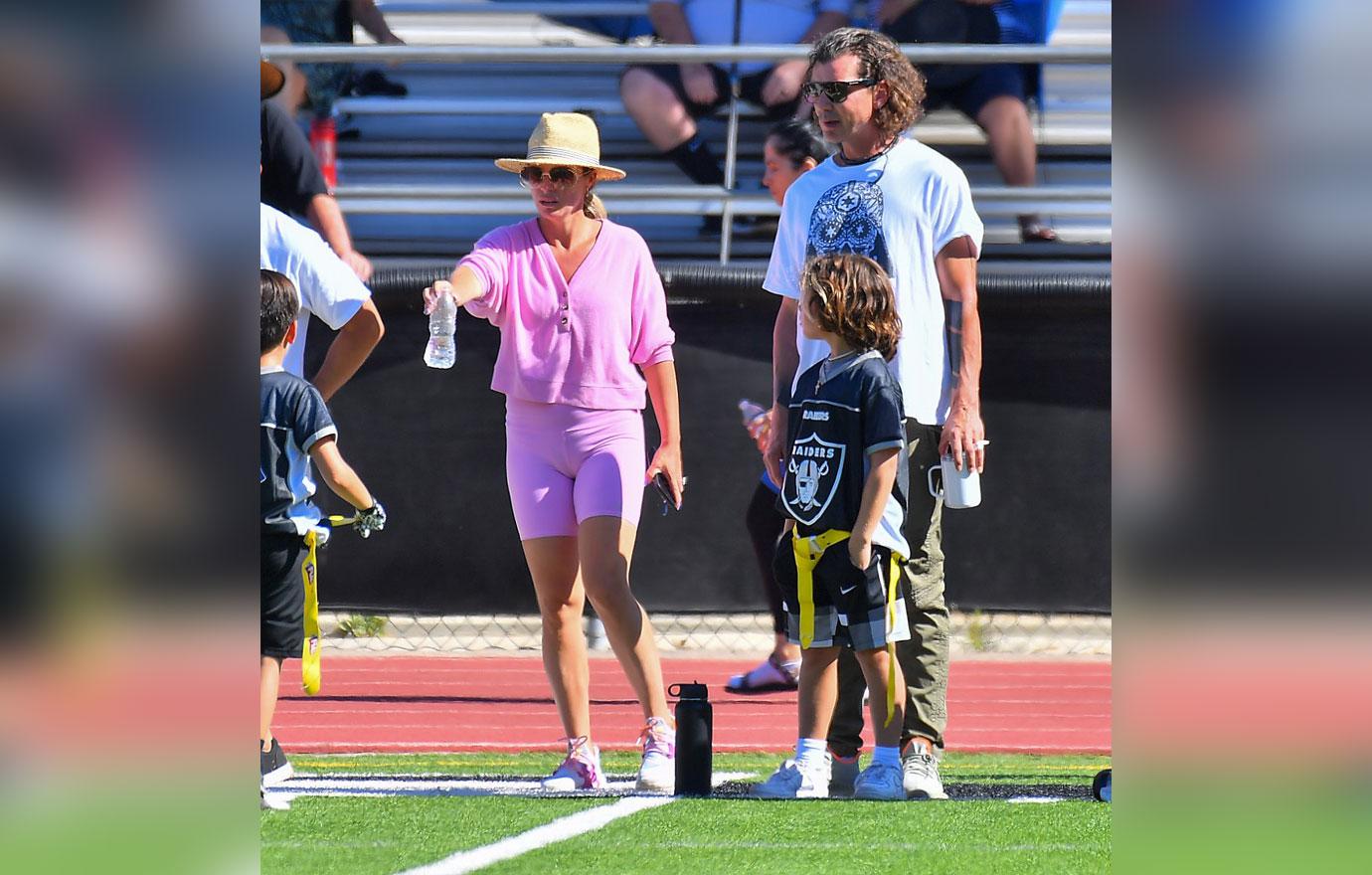 Gwen met Blake on the set of The Voice in 2015, the same year her divorce from Gavin was finalized. The pop star and her ex were together for 13 years and share 3 kids.
Article continues below advertisement
Per their settlement, they share joint custody as they both own mansions in California. Gavin played nice in the divorce and agreed to take less than 50% despite no prenuptial agreement being in place.