Gwen Stefani Spotted With Ex-Husband Gavin Rossdale For Icy Reunion Weeks After Pop Star Got Hitched To Blake Shelton
Gwen Stefani was seen hanging out with her ex-husband Gavin Rossdale at their son's football game only weeks after she walked down the aisle with Blake Shelton.
Paparazzi caught the former couple sitting separately about the game in Los Angeles.
Article continues below advertisement
Gwen was seen rocking her new giant diamond wedding ring while walking with her son.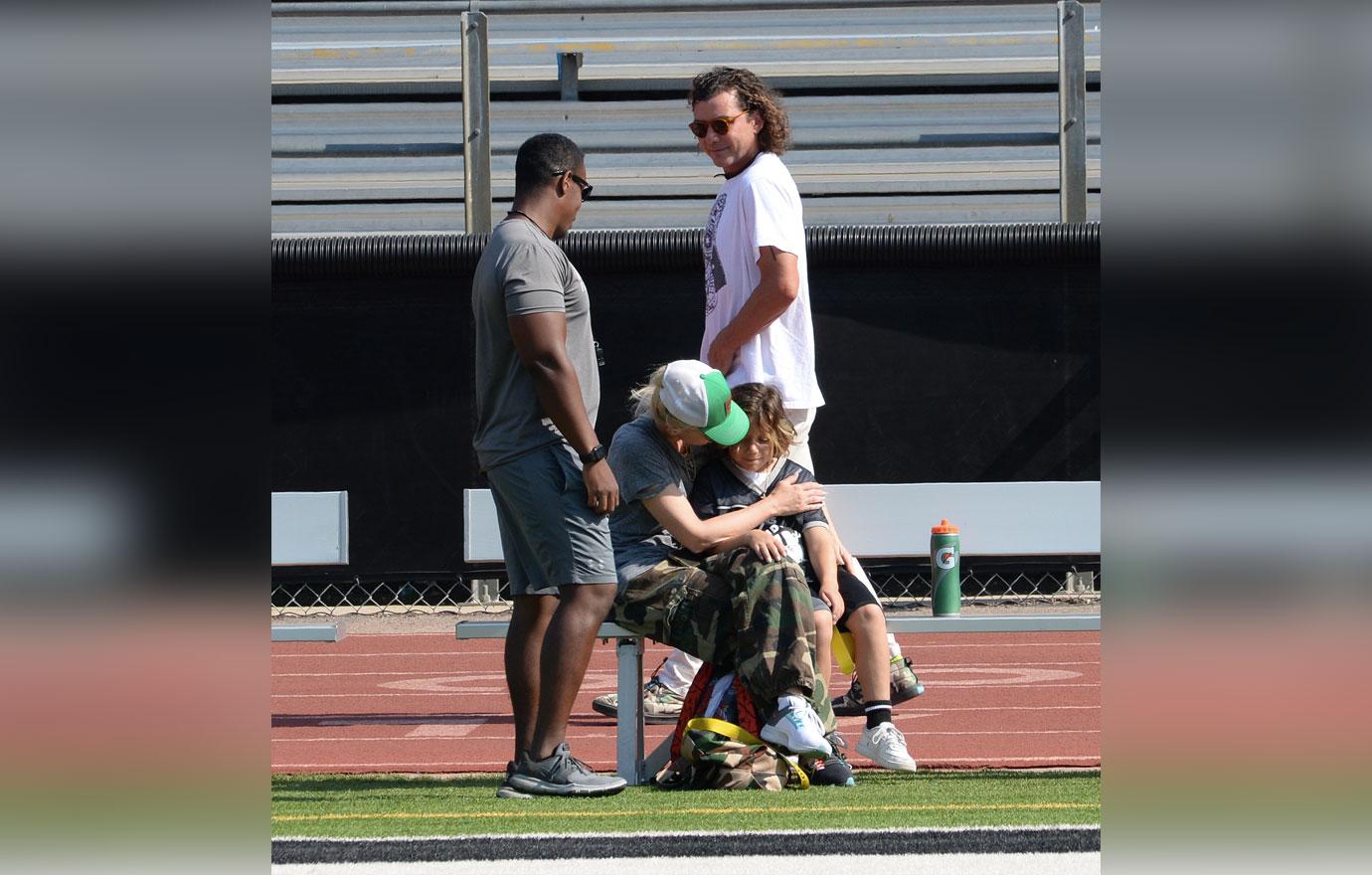 Article continues below advertisement
During the event, Gwen and Gavin did not appear to be friendly and kept their distance from each other. The two were not seen talking to each other nor did she seem pleased to be around.
The reunion looked icy as Gwen sat on a bench and looked away as Gavin walked by to another section of the track. The singer looked stylish while rocking a green trucker hat with an oversized gray shit and a pair of camouflage pants.
Article continues below advertisement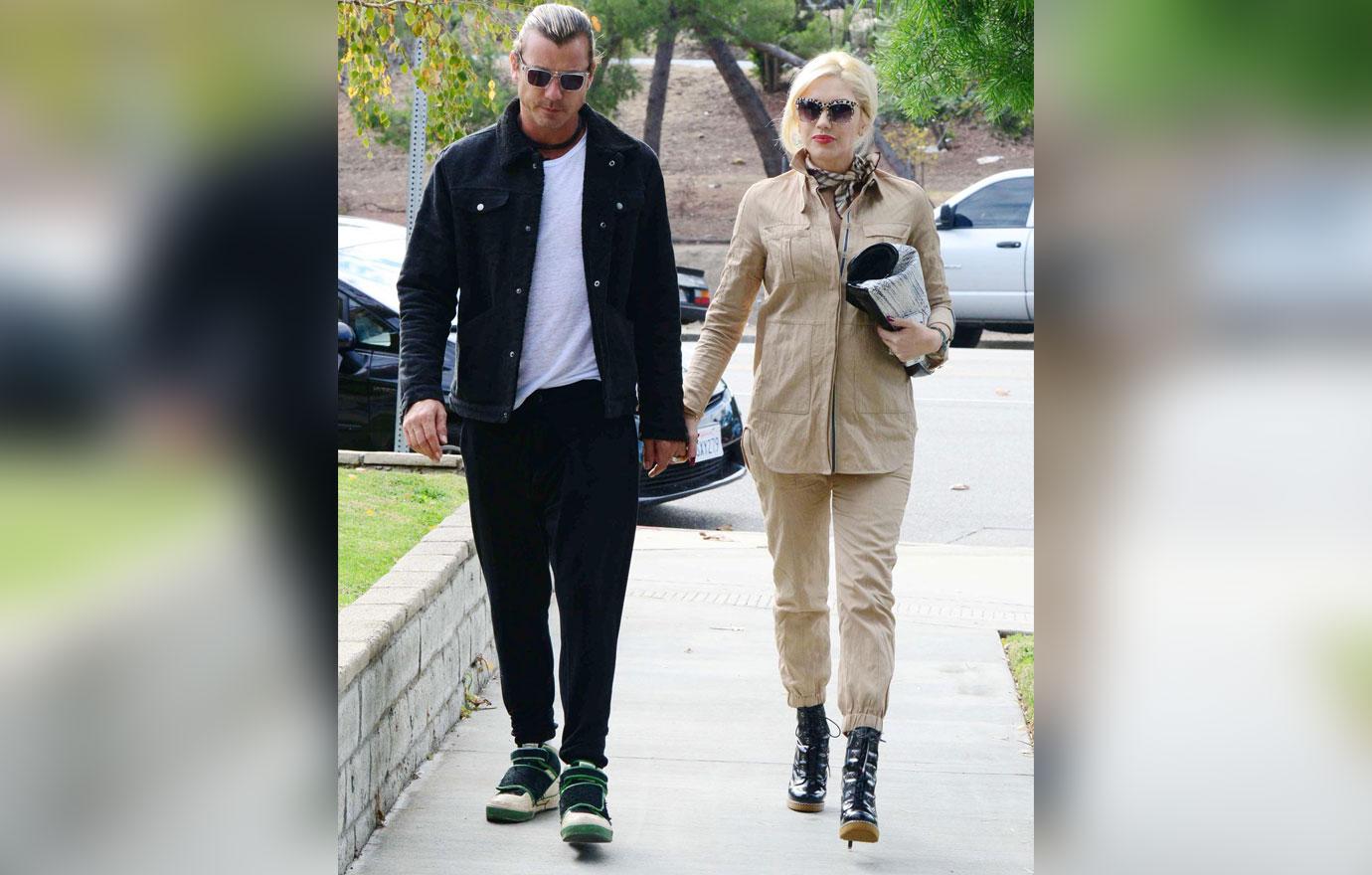 As RadarOnline.com previously reported, Gwen and Blake got married in Oklahoma over the July 4th weekend. They had an intimate yet lavish ceremony on the country singer's estate. They had their close family and friends flown out for the event.
Article continues below advertisement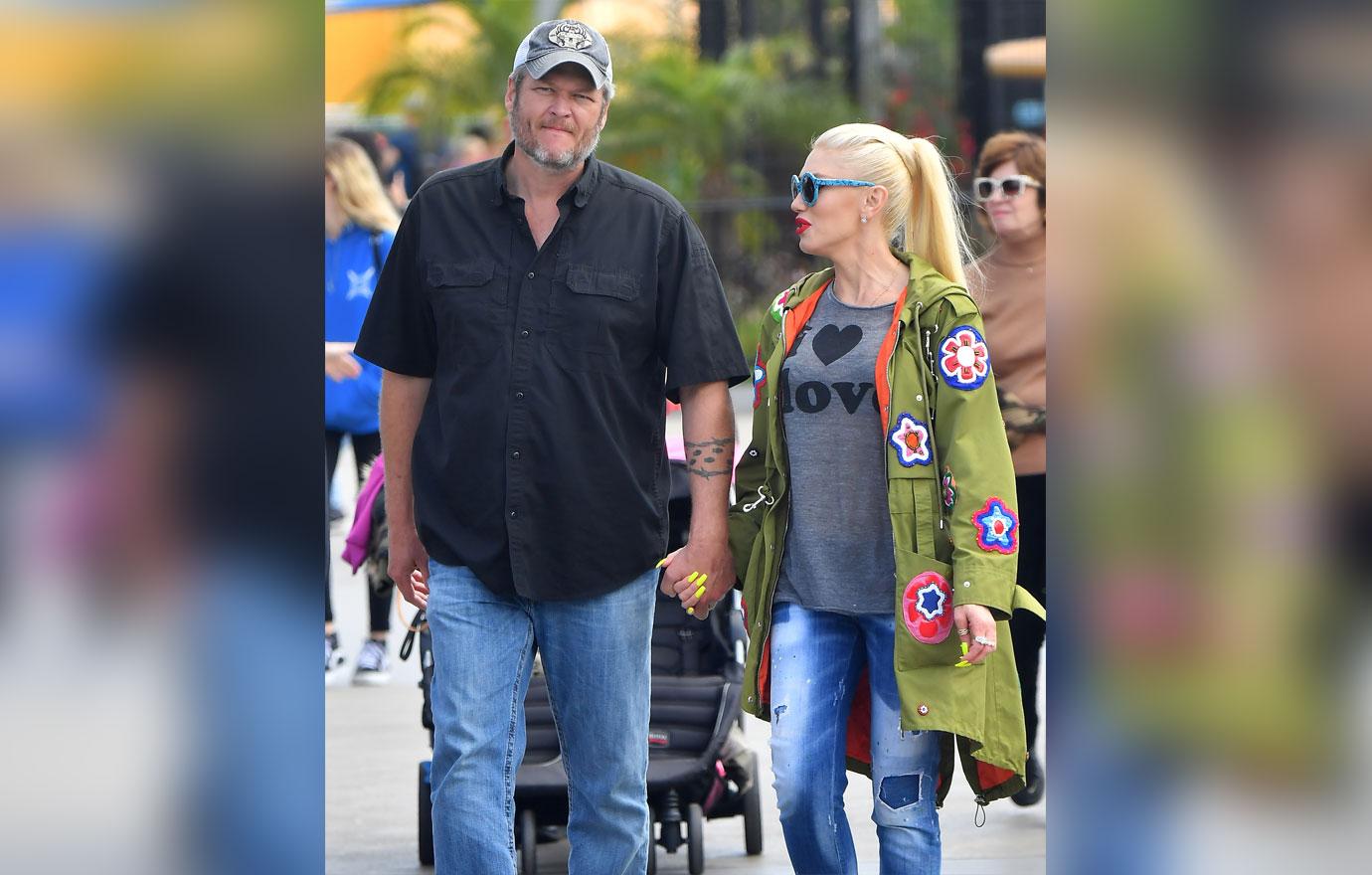 Blake built a special chapel on the property for the wedding.
Article continues below advertisement
The couple who met on the set of The Voice in 2015. The romance was the first serious thing for Gwen after she divorced Gavin in 2015. The couple had been together for 13 years. Per their settlement, they agreed to split custody of their 3 children. The two did not have a prenuptial agreement but Gavin agreed to take much less than his 50% cut of the estate.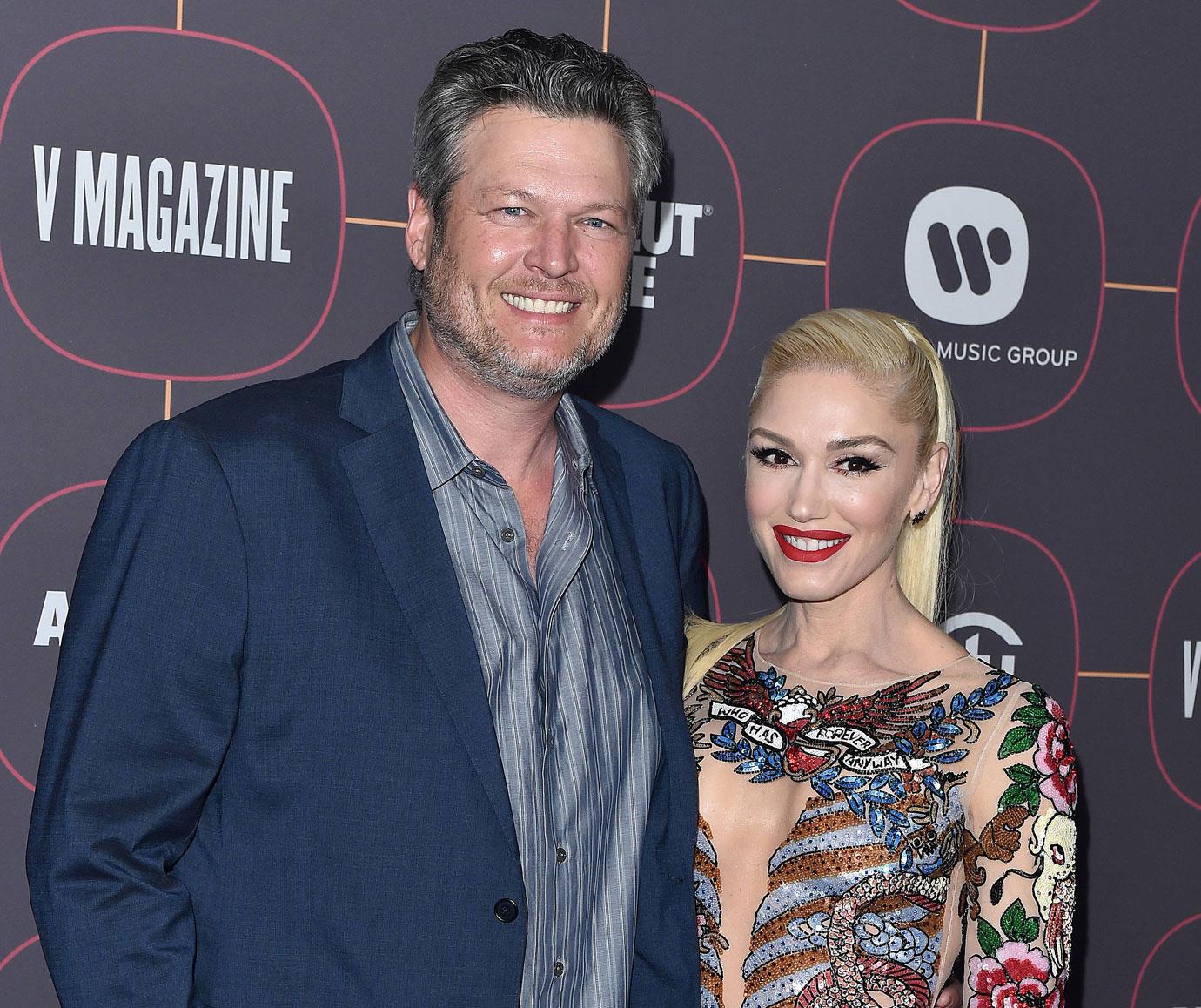 Article continues below advertisement
A source told OK! Gavin has had issues with Blake becoming stepdad to his sons, Kingston, 15, Zuma, 12, and Apollo, 7. The outlet was told Gwen's ex had drawn the line and demanded the country star not badmouth him in front of his children.
An insider said the rock star was "ticked off at Blake in the past for seemingly overstepping his bounds, and is ready to make it clear he has final authority with the boys."
It's unclear if the pair had settled their issues but it would appear Gwen still has some beef with Gavin.