Gunna Vows To 'Never Stop Fighting' To Clear His Name As He Reveals Jail Cell Woes On 29th Birthday: 'No Windows, Just Walls'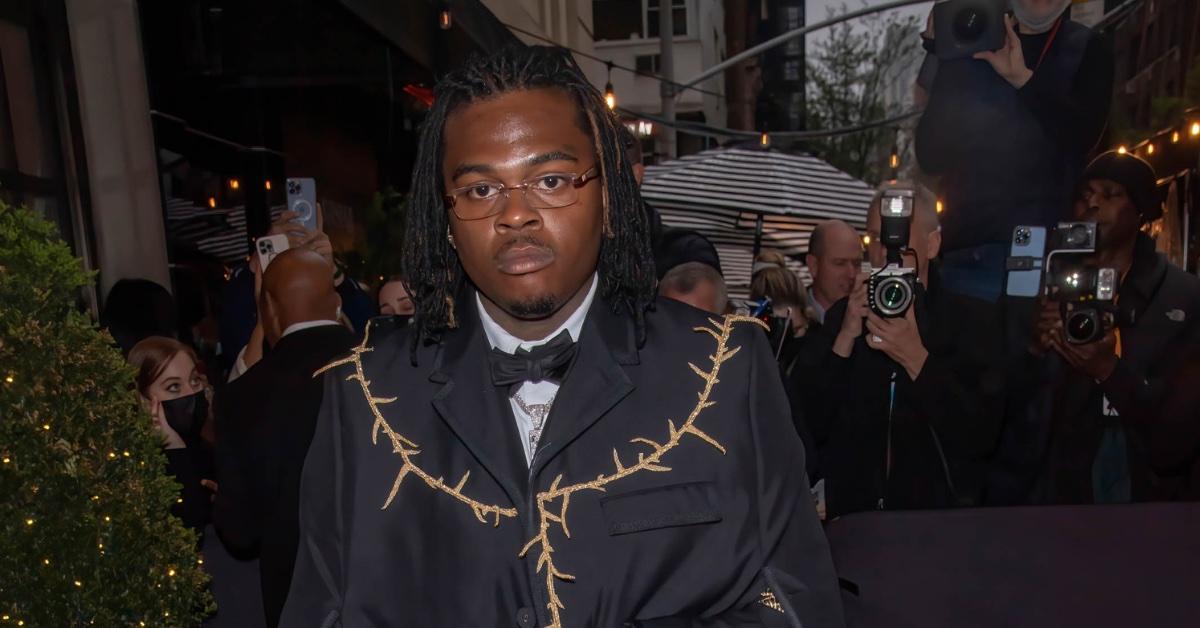 Gunna issued a two-page typewritten letter to fans vowing to "never stop fighting" to clear his name after being arrested on RICO charges back in May.
The Georgia-born rapper, who is signed to Young Thug's label YSL Records, released a new statement about his current incarceration and legal woes.
On Tuesday, which marked his 29th birthday, Gunna — whose real name is Sergio Giavanni Kitchens — said he is still remaining positive ahead of trial.
Article continues below advertisement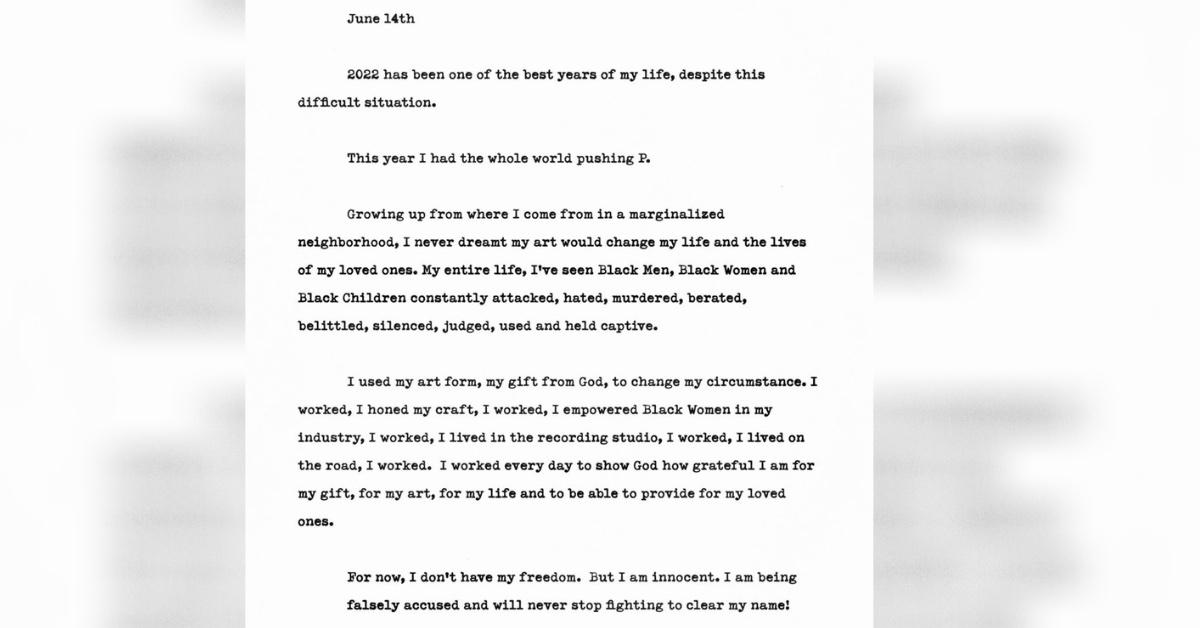 He captioned his post, "22 & 2, just a bed & a shower, no windows just walls. Can't see or talk to anyone. I'm writing now & still praying everyday. I was raised to fight fire with water, even tho my country's amendments have failed me! PROTECT BLACK ART!"
Gunna, who turned himself into authorities, insisted that he's innocent of all charges following a sting operation that took down the rapper, Young Thug, and 26 of their alleged gang associates.
"2022 has been one of the best years of my life, despite this difficult situation," he began. "My entire life, I've seen Black Men, Black Women and Black Children constantly attacked, hated, murdered, berated, belittled, silenced, judged, used and held captive."
Article continues below advertisement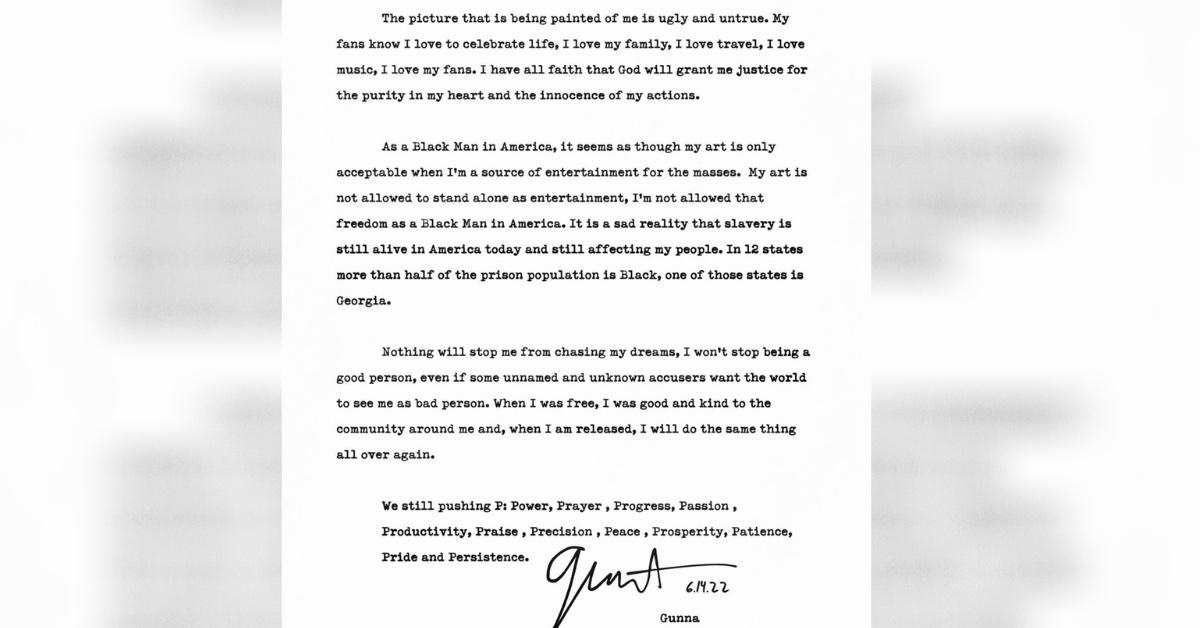 "The picture that is being painted of me is ugly and untrue," he claimed. "I have all faith that God will grant me justice for the purity in my heart and the innocence of my actions.
Gunna noted that as a free man, he prided himself on being a "good and kind" person to the community around him and, when he is no longer behind bars, "I will do the same thing."
Article continues below advertisement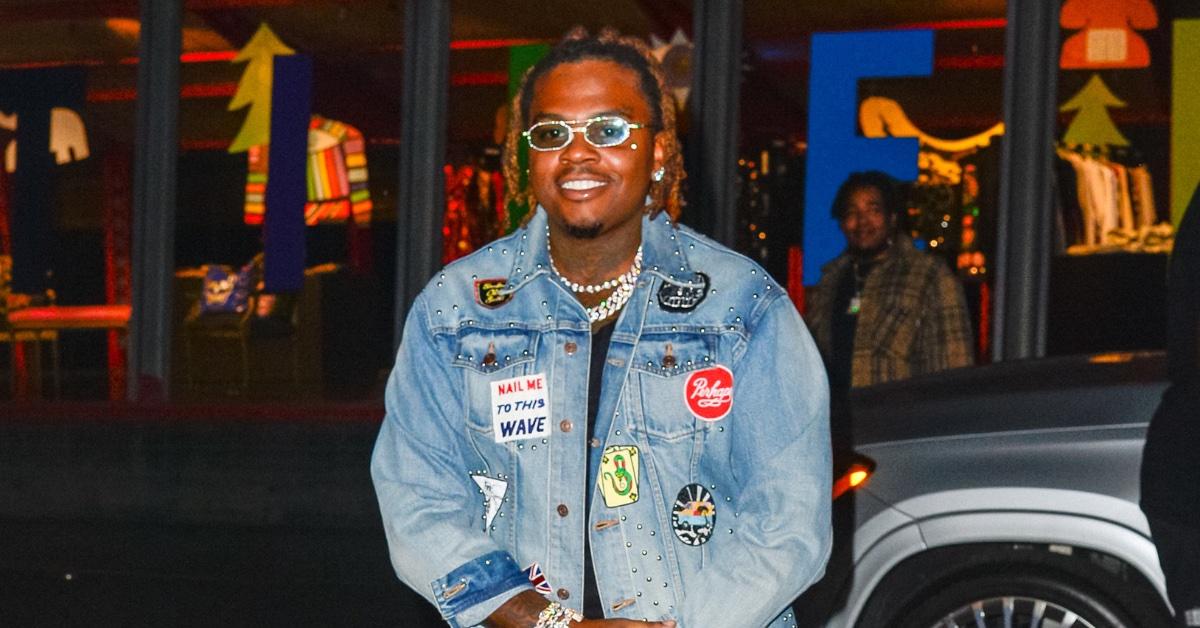 As RadarOnline.com previously reported, the Drip Too Hard hitmaker and Young Thug have been charged with conspiracy to violate the Racketeer Influenced and Corrupt Organizations (RICO) Act in connection to the alleged street gang Young Slime Life (YSL).
Gunna pled not guilty after being listed in a RICO indictment, which referenced some of his song lyrics as alleged evidence.
He was denied bond by a Fulton County judge and his trial date has been set for January 9, 2023.