Rapper Gunna Surrenders To Authorities In Georgia After Being Hit With RICO & Gang-Related Charges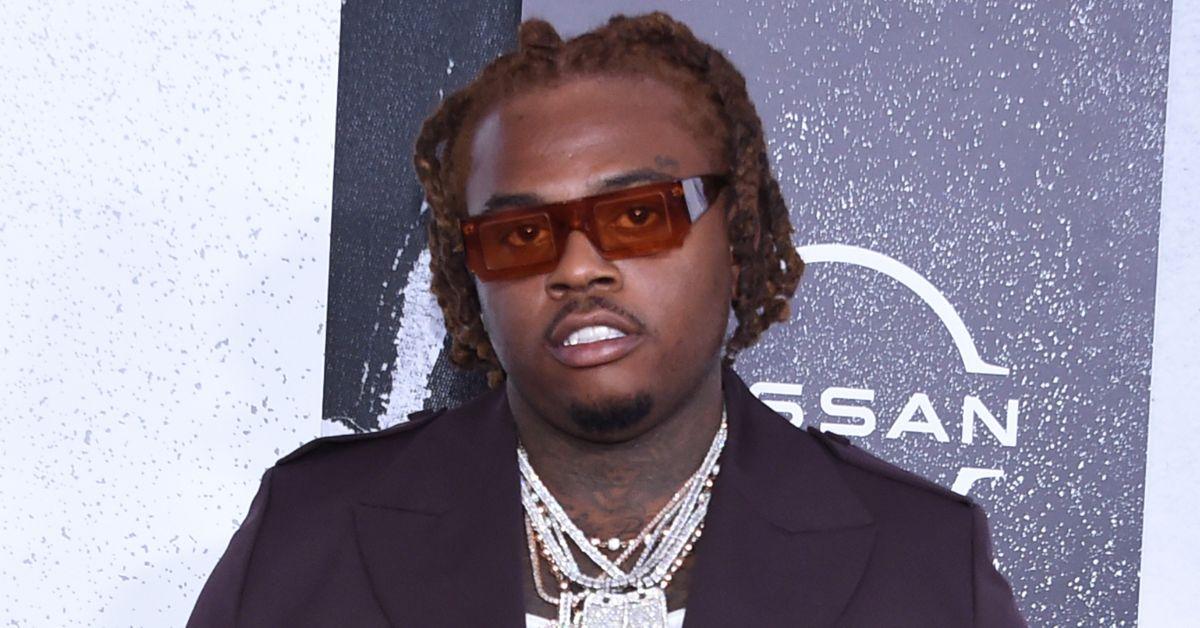 Rapper Gunna has surrendered himself to Georgia authorities and is now in police custody hours after being indicted, along with Young Thug and nearly 30 other individuals, for gang-related charges, Radar has learned.
In a shocking development that has Gunna now temporarily behind bars, the 28-year-old rapper reportedly turned himself into Fulton County authorities Tuesday night after learning he was one of 28 people facing charges in connection to gang-related activity and violations of the RICO Act.
Article continues below advertisement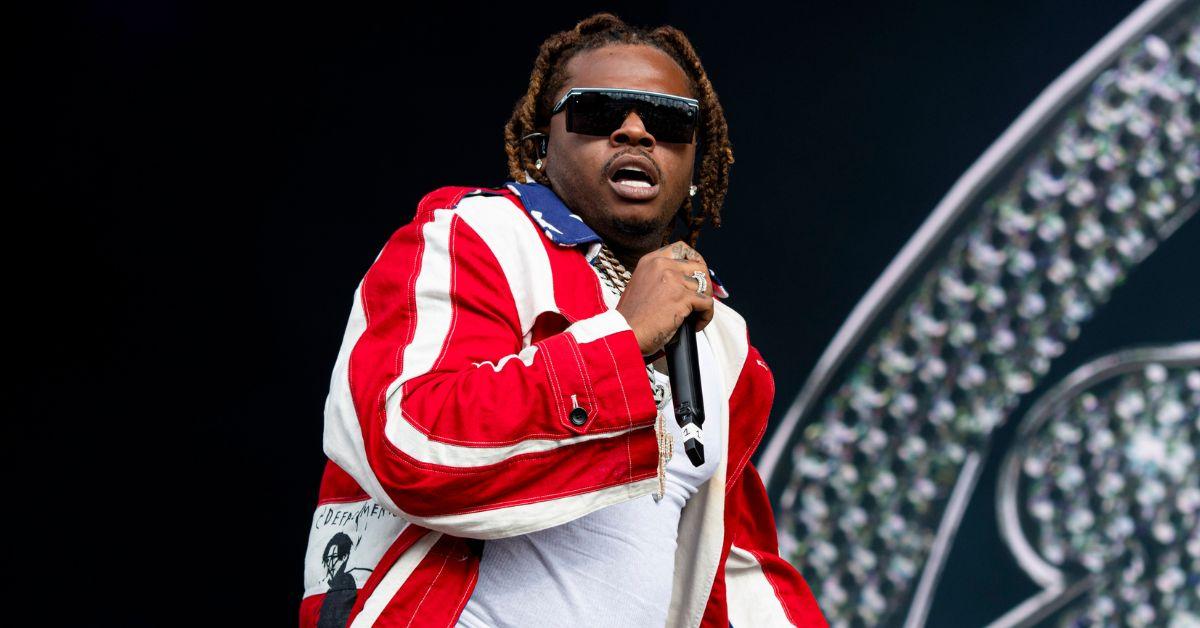 Article continues below advertisement
According to Hollywood Unlocked, Gunna's surrender was revealed by a local Atlanta, Georgia news station late Tuesday night following a press conference earlier in the day where the authorities confirmed that despite being charged, Gunna was not yet in police custody.
"[Gunna] is now in custody after he surrendered himself to authorities in Fulton County," the outlet announced on Instagram early Wednesday morning. "He is charged with Conspiracy to Violate the Racketeer Influenced and Corrupt Organizations Act (RICO)."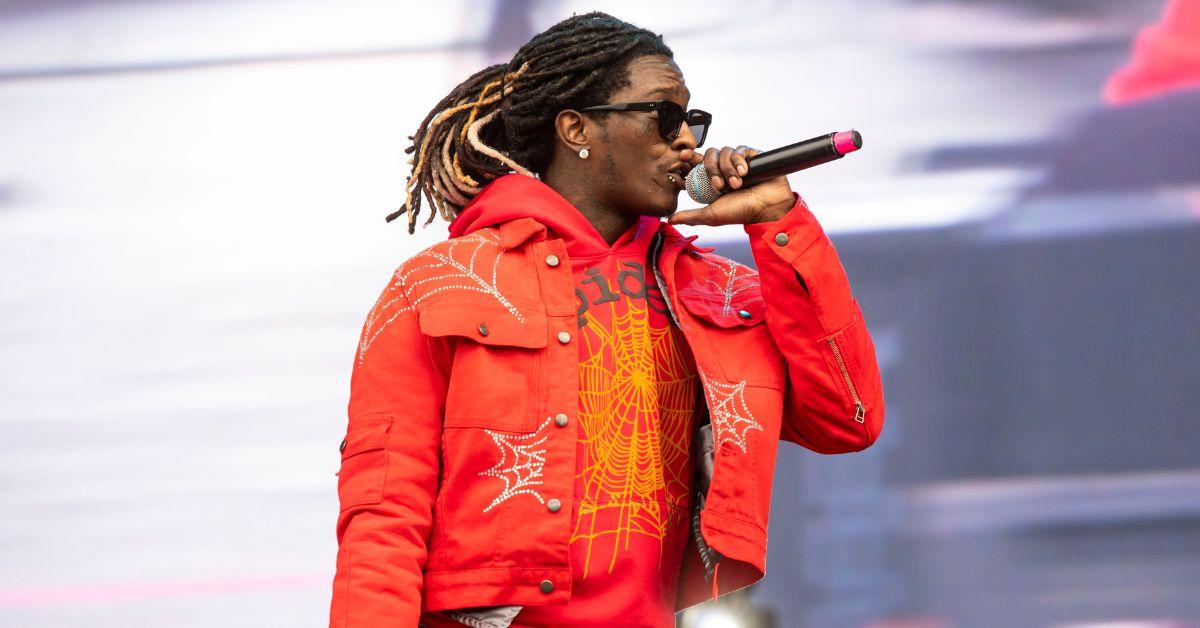 As RadarOnline.com reported, the charges against Gunna, Young Thug and the other 26 individuals were revealed on Monday when Fulton County authorities stormed Thug's Atlanta mansion and arrested the 30-year-old rapper.
In a video of the arrest, Young Thug was seen dressed in a white tank top as he was escorted from the premises in handcuffs and placed into a nearby police car.
Article continues below advertisement
After RadarOnline.com exclusively obtained the court records confirming Young Thug's arrest and charges, it was further revealed that Gunna was also named as a defendant in the case against Thug's company, YSL Records, for conspiring to violate RICO and their "criminal street gang that started in late 2012."
On Tuesday afternoon, Fulton County Sheriff Pat Labat held a press conference confirming Gunna – whose real name is Sergio Giavanni Kitchens – was not yet in police custody.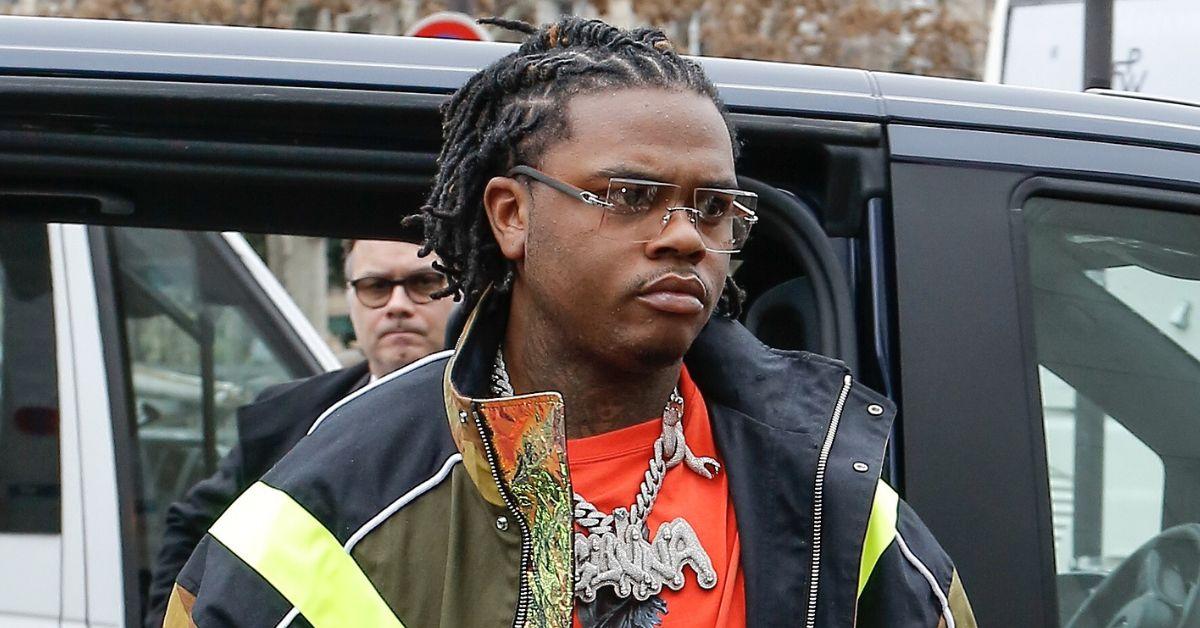 "He is not in custody," Sheriff Labat revealed before explaining his department was in contact with Gunna's team and the two parties were discussing a strategy for the rapper's surrender.
"We're making arrangements," he continued, "he had representatives call me last night directly so we'll muddle through that piece and let you know."
Hours later, Gunna turned himself in and is now reportedly being held behind bars.