Exclusive
Twisted Double Life: Golf Kingpin Greg Norman & His Mistress-Turned-Wife Are SERIAL CHEATERS Who Destroyed Four Separate Marriages Over Two Decades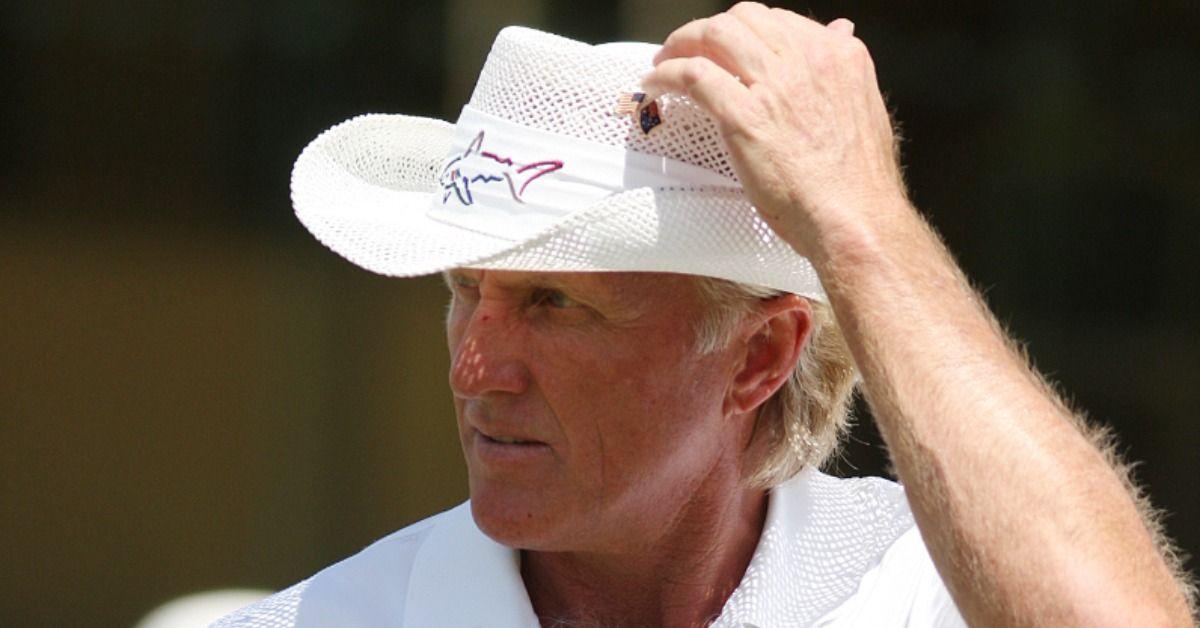 Greg Norman, the golf legend who is taking on the PGA Tour head on with his Saudi-backed, billion-dollar super league, is hiding a deep and dark secret, Radar can exclusively reveal.
The links kingmaker cheated on his first two wives, tennis icon Chris Evert and Laura Andrassy, with his third and current wife, Kirsten Kutner. That's the sensational finding on an investigation by this website into the man known globally as The Great White Shark.
Article continues below advertisement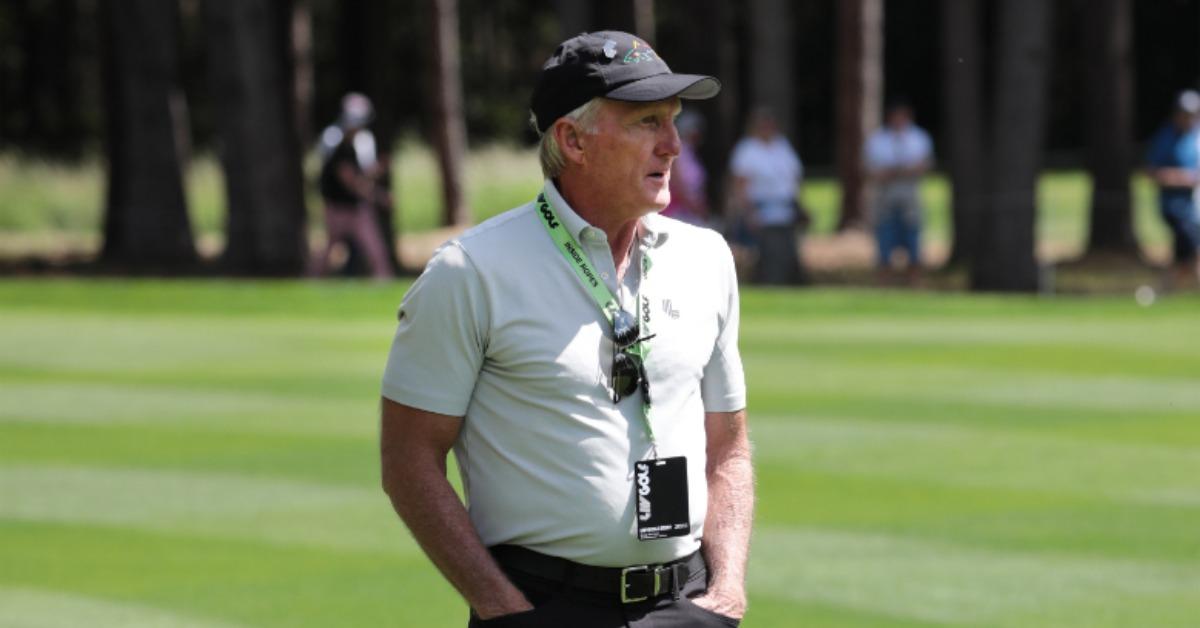 Long before Tiger Wood's scandal exposed professional golf to be a pit of infidelity, Norman, who is 67, met Kutner, 14 years his junior, while at a golf tournament in his native homeland of Australia. At the time, he was married to Laura Andrassy, the mother of his two children, Morgan Leigh and Gregory Junior.
The pair divorced in 2007 in a nasty $100 million split after he cheated on Andrassy with former world tennis number one Chris Evert. Evert was then married to Norman's best pal, former Olympic skier Andy Mill.
But Norman's marriage to Evert lasted only 15 months — after he had a random rendezvous with the woman who would become wife number three, Kutner, while on a business trip in Egypt. At the time, Norman was still living with Evert in Florida. Kutner was also married, though she and husband Neal divorced not long after Norman finalized his split from Evert. With the ink barely dry on his divorce from Evert, Norman married Kutner, then 41.
Article continues below advertisement
He cagily admitted at the time: "In life, we all go through a learning curve, and my life is no exception. I am now in a very good place with Kirsten."
Norman, who is worth a reported $400 million, has emerged as one of the most controversial kingpins in the world of golf after launching a rival to the PGA and luring top pros Phil Mickelson and Dustin Johnson to play in a rival super league sponsored by Saudi Arabian government's financial arm.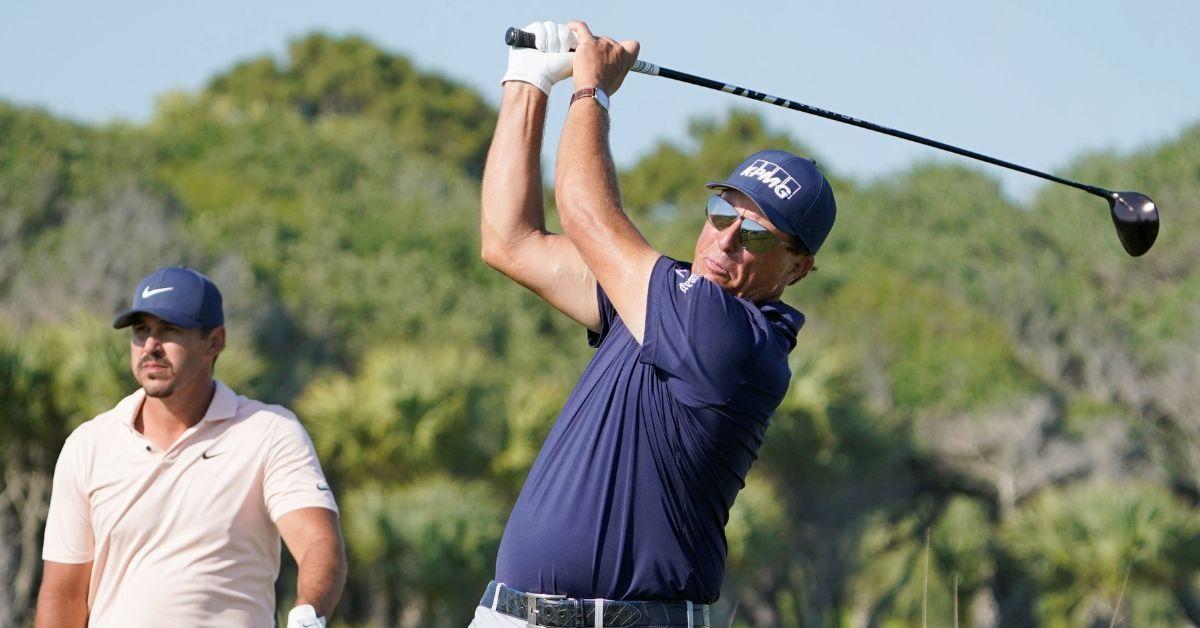 Article continues below advertisement
Norman's LIV Golf has cast uncertainty on the future of the PGA Tour, major championships, the Ryder Cup, and the Presidents Cup. LIV Golf launched to international uproar, both on and off the course.
While the PGA Tour suspended Mickelson, Johnson and 15 other golfers for joining the league, Norman — who is the LIV Golf Chief Executive Officer and Commissioner — also attracted criticism after he downplayed the murder of journalist Jamal Khashoggi by saying "we've all made mistakes".
Khashoggi, a Washington Post columnist, was lured to the Saudi consulate in Istanbul in 2018 where he was met by an execution squad, killed and his body chopped up into pieces.
Norman's remarks were widely viewed as excusing Saudi Arabia's involvement in the murder of Khashoggi.
Mickelson — who defected to the upstart league where he is being paid a reported $200 million — also created a firestorm with comments about Saudi Arabia's brutally repressive regime.
"They're scary mother******* to get involved with," he told a biographer. "We know they killed [Washington Post reporter and U.S. resident Jamal] Khashoggi and have a horrible record on human rights. They execute people over there for being gay. Knowing all of this, why would I even consider it? Because this is a once-in-a-lifetime opportunity to reshape how the PGA Tour operates."
Article continues below advertisement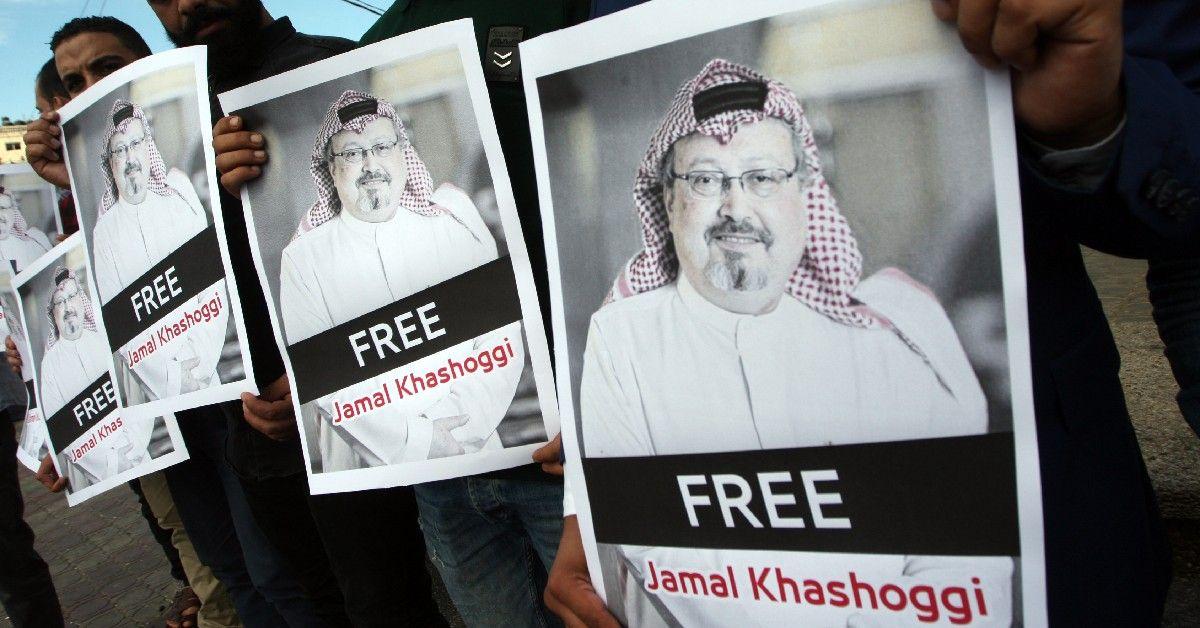 Despite the negative headlines, the launch event of LIV Golf at Centurion Golf Club in London at the weekend was considered a major success, but behind the hype is a sordid story and equal parts extraordinary tale of how Norman finally met his happy ever after.
Until now, the shocking account of Norman's private life had made been the subject of golf innuendo and tabloid gossip in Norman's homeland of Australia.
In 1995, Andrassy (Norman's first wife) was at the couple's Florida mansion when she intercepted a landline phone call between her philandering husband and Kutner. By that stage, an insider said Norman and brunette Kutner, then in her twenties, had been secretly seeing each other for at least two years.
"His cover was blown when Laura picked up the phone and overhead them having a conversation about meeting up," said a source close to the former couple. "Laura confronted Greg about it and he agreed to break off his relationship with Kirsten to save his marriage because, as a parent, he believed it was the right thing to do."
Article continues below advertisement
For years, Norman and Andrassy worked to repair the damage the affair had done. But in May 2006, the final straw was broken and the couple announced they would divorce. Not soon after, Evert and Norman tied the knot in a lavish $2 million ceremony in the Bahamas.
But complicating the love match of two of the world's most recognized names in sport, the Normans had been social pals with Mr. and Mrs. Evert in and around Florida's playground of the rich and famous, Jupiter Island and Boca Raton.
"I just feel really badly for these two families, thinking about the destruction in the wake of what they've done," Mill was quoted as saying in the aftermath of his split from Evert. "It's horrible, what they've done."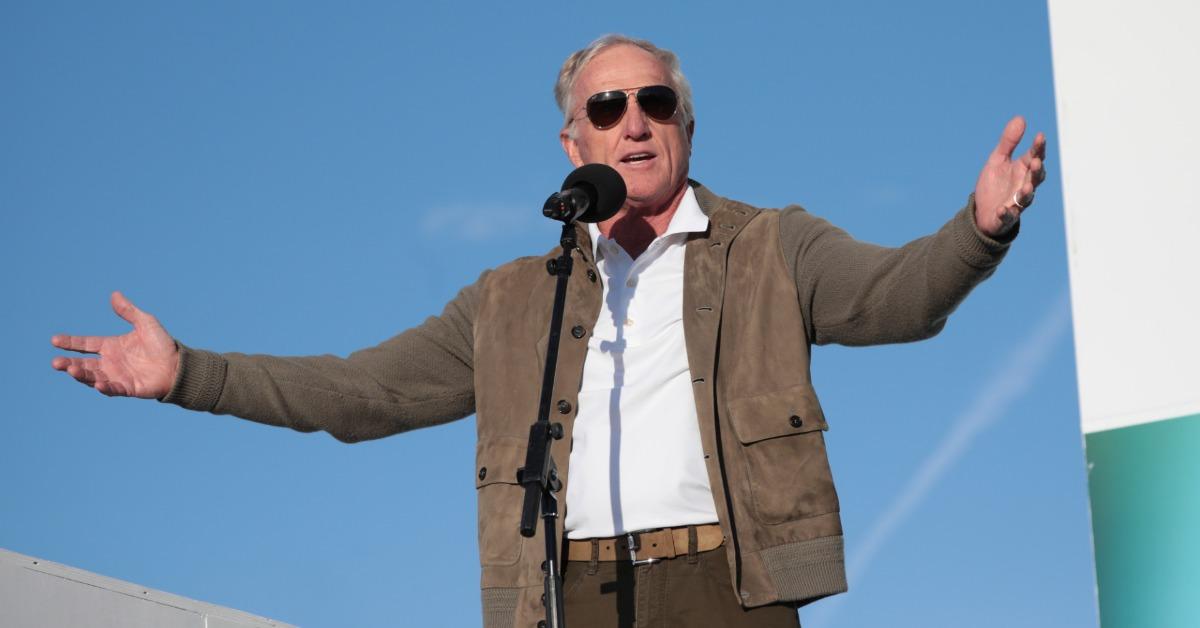 Article continues below advertisement
As the full extent of their infidelities became known, Evert and Andrassy traded public insults. Andrassy, scorned by Norman's two affairs, accused Evert of preying on her husband. In a return volley, Evert suggested Andrassy should "get a job" to fill her time.
Andrassy would get the last laugh. Just 18 months after they married, Norman stunned Evert — an 18-time grand slam champion — when he asked for a divorce.
"I had no idea it was coming," the ESPN commentator told an Australian magazine. "It wasn't talked about, ever. Never in a million years did I imagine it would end up like this."
Indeed, RadarOnline.com has been told Norman blindsided Evert when he asked for a divorce one morning while on driving her from his Jupiter home to her mansion in Boca Raton!
"Making things even worse, Greg and Chris had just been intimate when he told her 'I want a divorce' and demanded her diamond wedding ring back," an insider said.
When publicly asked about Norman, Evert has only ever said: "Greg needs to take accountability for the promises he made and the way he left."
Evert left a lot unsaid as the truth was far more scandalous: the mistress who destroyed Norman's first marriage also doomed his second.
In the wake of the shattered marriages, Norman formalized his relationship with Kutner. The pair married in 2010, a union almost two decades in the making.
"When you think about it, Greg and Kirsten have been responsible for the destruction of four marriages over close to two decades," remarked another source. "You've got to give it to Greg. He sure knows how to shoot the lights out!"