Shy, Timid… But A 'Great Kisser' – How Elvis Presley's Poverty-Stricken Childhood Shaped The Star He Would Become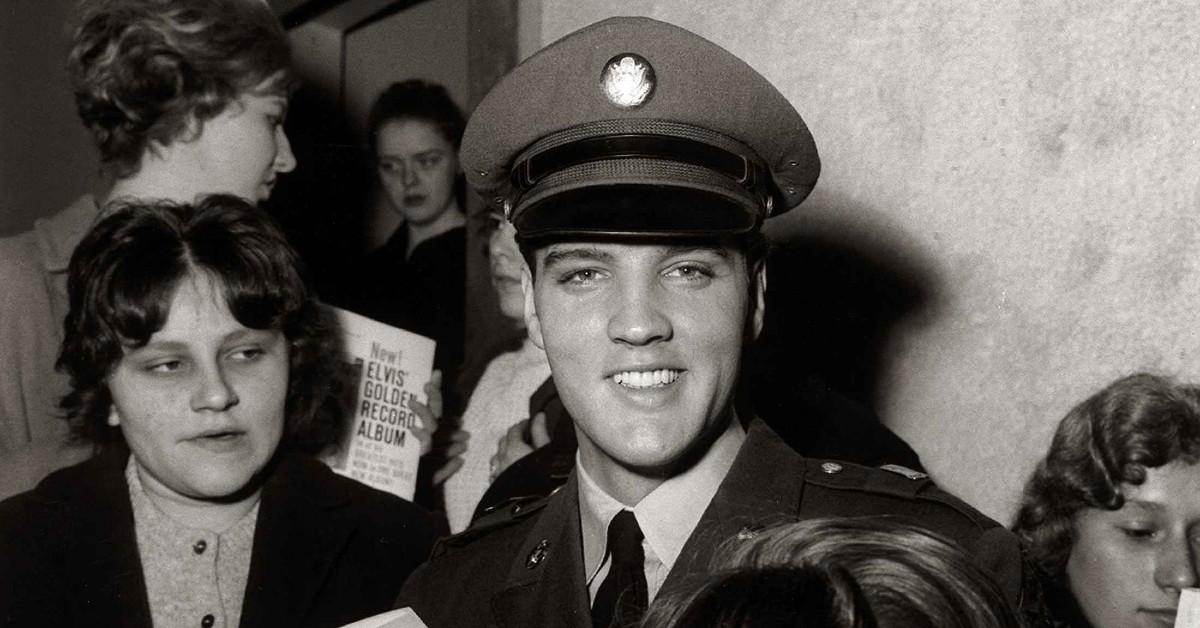 It may not seem so to those eagerly anticipating Austin Butler play Elvis Presley in the new Baz Luhrmann movie, but as a poor kid growing up in Memphis, the man who would become the greatest rock 'n' roll star of all time was so shy he'd often only sing in the dark.
"We had to put the lights out before he'd sing," recalled his aunt Lillian. "He got way over yonder in the corner - that's how shy he was."
Article continues below advertisement
Elvis Aaron Presley was born on January 8, 1935 and his arrival surprised parents Vernon Presley, 18, and Gladys, 21. "My love for my son began even before he was born," Vernon once said. But during Gladys' labor, another baby boy, later named Jesse, was stillborn first. The couple didn't know they were having twins, and when a second boy arrived 35 minutes later, they happily named him Elvis, after Vernon's middle name.
Living in a two-room shotgun shack in Tupelo, Miss., the young family faced numerous challenges and struggled financially. "At that time there was almost nobody poorer than Gladys and me," noted Vernon, who worked odd jobs while his wife was employed at the Tupelo Garment Plant.
When Elvis was 3, Vernon and his brother-in-law were sentenced to three years in prison for check forgery.
Vernon served only eight months, but his prison stint "was always a source of shame," writes Peter Guralnick in Last Train to Memphis: The Rise of Elvis Presley. Gladys lost the house, and her strong protective instincts kicked into high gear – she watched her son like a hawk. "She had always been lively," recalled a relative, "but after [Vernon] went to prison, she was awful nervous."
For his part, Elvis was a quiet, obedient boy, who declined to go hunting a few years after Vernon got out of jail because, he said, "Daddy, I don't want to kill birds."
Article continues below advertisement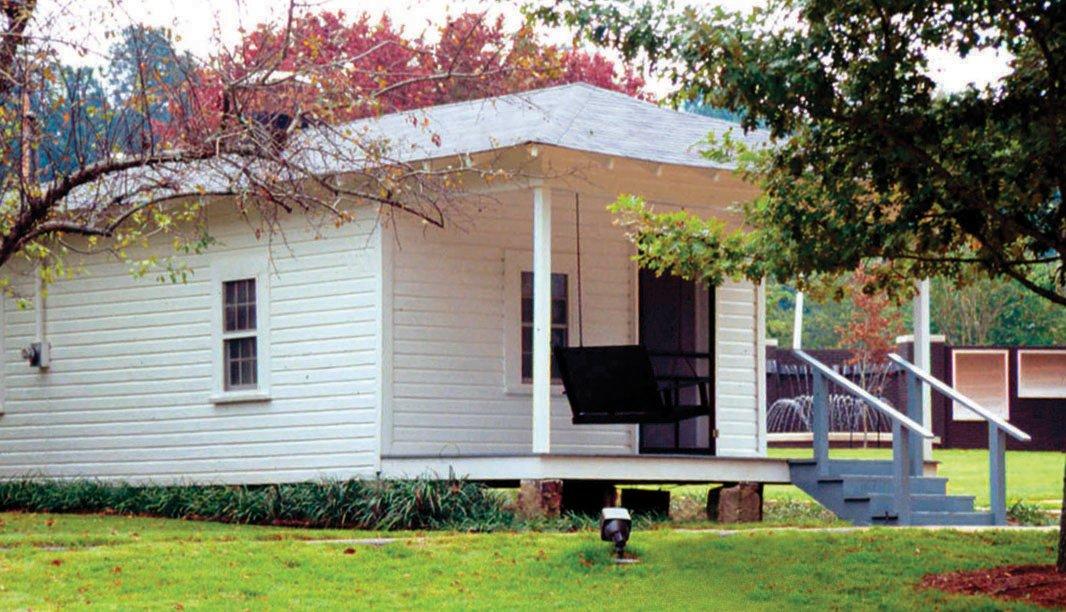 Once Elvis learned to read, he discovered comics as an escape from his hard life. "When I was a boy, I always saw myself as a hero in comic books and movies," he later said. "I grew up believing this dream."
Aside from singing along in the Assembly of God church, where his father was a deacon, Elvis didn't appear to be dreaming about music stardom until, at 10, he got up his courage to sing "Old Shep" in a contest at a local fair (he reportedly won second prize). He received a guitar for his next birthday, learned some chords from a local pastor and began singing at a nearby amateur hour. "He always knew he was going to do something," Vernon recalled.
Article continues below advertisement
In search of better work, the family moved to Memphis in 1948, where Elvis kept his growing musical passion private, although he likely would've heard a lot of early 1950s music on the radio that shaped his style - some of it recorded at Sam Phillips' studio, where he would get his big break.
Eventually, the local reverend's son taught Elvis more complicated rhythms on the guitar. His shy strumming attracted the girls, like his "first love" Betty McMahan - and Billie Wardlaw, who praised Elvis as "a great kisser."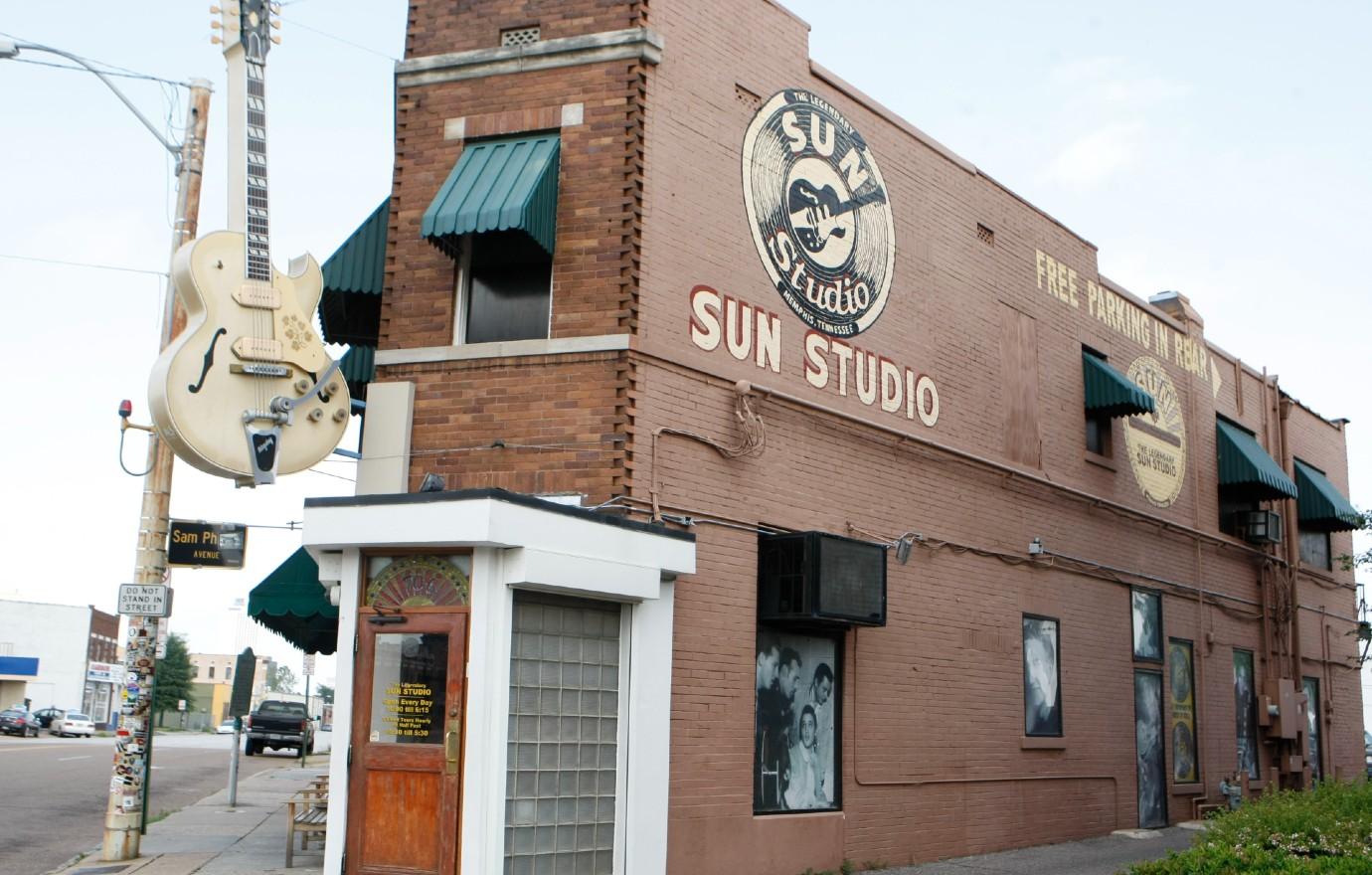 Article continues below advertisement
By his last two years of high school, Elvis gained confidence. He worked as an usher at a local theater and he cultivated his fashion sense as he looked longingly in the windows of Lansky's clothing store. He made an impression on the brothers who owned it:
"He stood out, his hair, sure, but it was his... manners," said Guy Lansky. "He was just a very nice person." Elvis grew sideburns and began wearing dress pants to school. "He would wear a coat and fashion a scarf like an ascot tie, as if he were a movie star," remembered schoolmate Ronny Trout. "It was like he was already portraying something that he wanted to be."
As she and her son grew older, Gladys struggled with her fear of losing Elvis. At 41, in 1953, "Gladys began dyeing her hair black, and whenever she gained weight, she took diet pills to reduce," writes Patricia Jobe Pierce in The Ultimate Elvis.
Elvis's father Vernon later said, "Elvis grew up very close to his mother. He used to call her by a pet name, Baby."
But their intensely close relationship was far from perfect. "The biggest fights that Elvis had were with his mother," Lamar Fike, a longtime confidant, said in the book Elvis: Truth, Myth & Beyond. "Elvis and her would start arguing, and God almighty, you had to get out of the room. They'd throw food at each other!"
Gladys "was a kind, generous person," said Fike. "She took care of everybody." But her need to take care of her son would "drive Elvis crazy. She just suffocated him." And Elvis agreed, "My mama never let me out of her sight."
Article continues below advertisement
Though more reserved, Vernon, too, was a strong influence on his son. "A lot of Elvis' wit and abilities came from his dad," said a childhood friend. And he also was devoted. "It's hard to describe the feelings Elvis, his mother and I had for each other," Vernon said. "The three of us formed our own private world."
By the end of high school, Elvis had overcome his childhood shyness and begun hanging around WMPS radio studio, where DJ Bob Neal introduced the High Noon Round-Up with live groups like the Statesmen. "He was such a bright-eyed boy," recalled Statesmen lead singer Jake Hess. "He just looked important, even as a kid." Elvis would also go to local all-night gospel singalongs, reveling in the music.
He graduated in 1953 and went to work at M.B. Parker Machinists' Shop, but when Vernon asked him what he wanted to do with his life, "He told me, 'Daddy, I want to be an entertainer," Vernon said.
Article continues below advertisement
Later that same summer, Elvis made a fateful trip to Sam Phillips' Memphis Recording Service. While waiting to make a recording "to surprise my mother," Elvis said, Sam's partner, Marion Keisker, asked him whom he sounded like. Elvis responded, "I don't sound like nobody."
As he began to sing "My Happiness," and then "That's When Your Heartaches Begin," Sam Phillips "nodded and said politely that he was an interesting' singer," reports Guralnick.
But a year later, Sam would call Elvis back, introduce him to guitarist Scotty Moore and bass player Bill Black, with whom he'd record "That's All Right (Mama)" and "Blue Moon of Kentucky."
Sam crowed when his young protégé seemed to suddenly find his voice. "Hell, that's different!" Sam raved. "That's a pop song!"
And a rock star was born.