Saudi-Sponsored Golf League Boss Greg Norman Under Fire For Epic Lie After Photo Emerges Of Goons Manhandling Reporter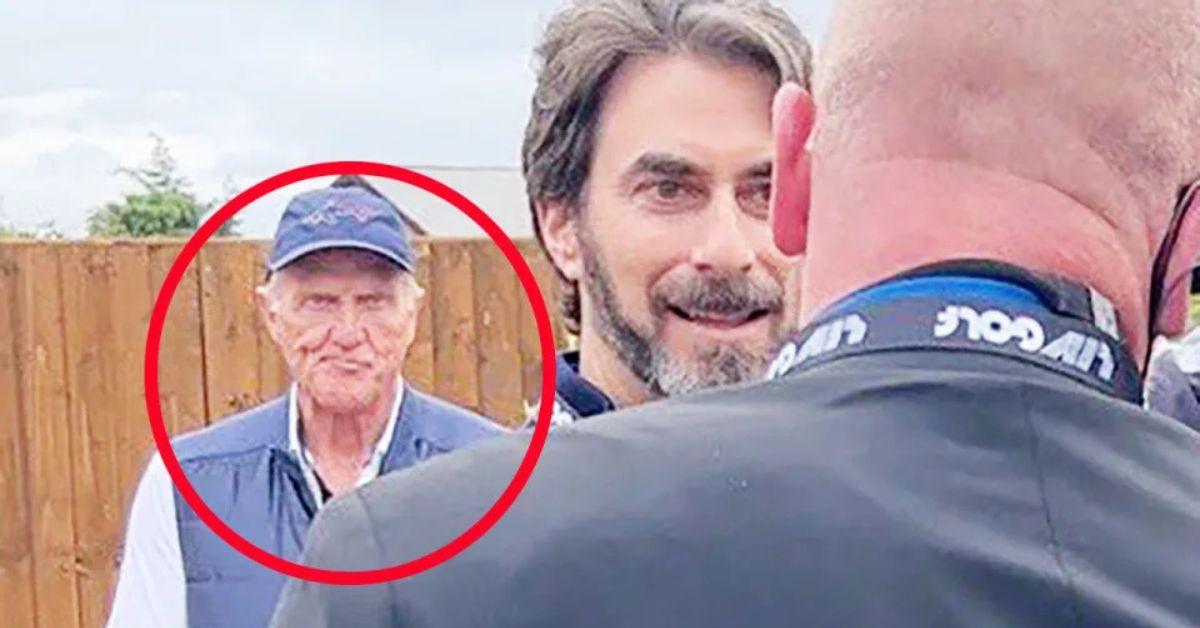 LIV Golf commissioner Greg Norman has found himself in hot water after he claimed he "did not hear" how a reporter was booted from a Phil Mickelson press conference — despite being photographed watching the entire incident go down, RadarOnline.com has learned.
Just hours after he teed off in London as part of the Saudi-sponsored golf league, Mickelson gave a press conference – but it would appear not everybody was invited.
Article continues below advertisement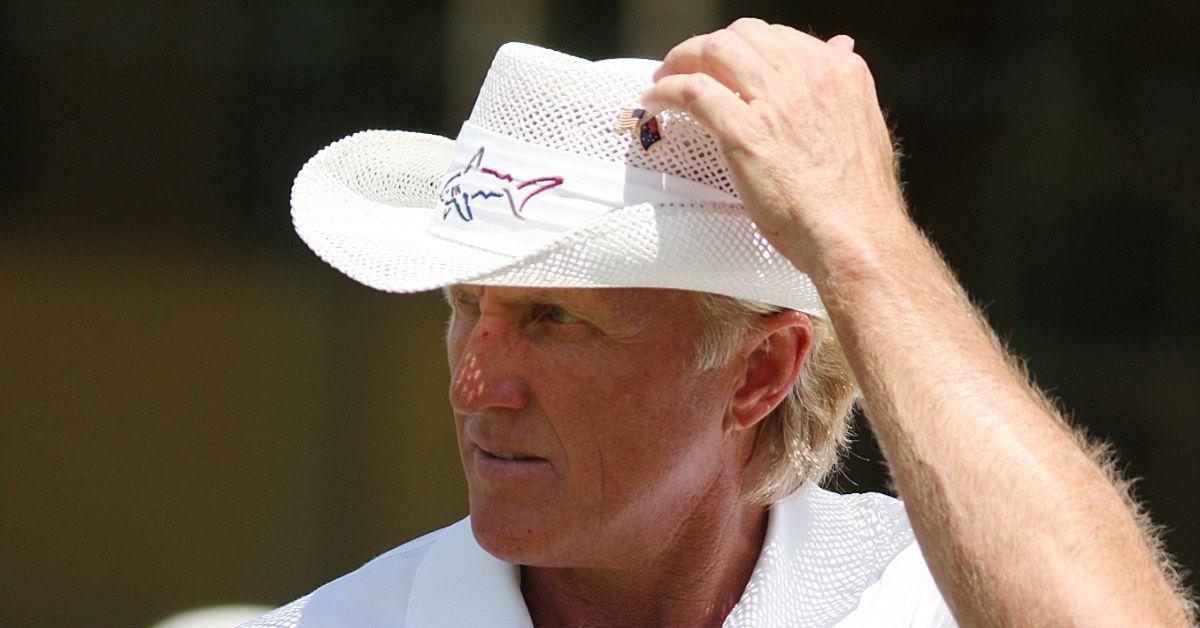 Alan Shipnuck, a veteran golf reporter who has regularly called out Norman and the fact that the LIV Golf tour is backed by hundreds of millions of dollors from Saudi Arabia, attended Mickelson's press conference.
But he was suddenly approached by security and promptly kicked out on what is believed to be Norman's own direct orders.
"Well, a couple of neckless security dudes just physically removed me from Phil Mickelson's press conference, saying they were acting on orders from their boss, whom they refused to name," Shipnuck tweeted immediately after getting ejected from the press conference on Thursday.
"(Greg Norman? MBS? Al Capone?) Never a dull moment up in here."
Making the entire incident even more sensational is the fact that commissioner Norman initially denied knowing that Shipnuck was booted from the press event.
But photos show Norman not only watching the incident go down, but also lurking behind Shipnuck when he was approached by security.
"Are you aware that I just got muscled out of Phil's press conference by a couple of your goons?" Shipnuck texted Norman shortly after the incident.
"Luckily for you guys I kept my cool and deescalated the situation. Please call me to discuss."
Article continues below advertisement
"Did not hear," Norman responded. "Thanks for letting me know."
But then Shipnuck sent Norman a photo of the LIV Golf commissioner watching, seemingly strategically, as the veteran golf reporter was manhandled.
Article continues below advertisement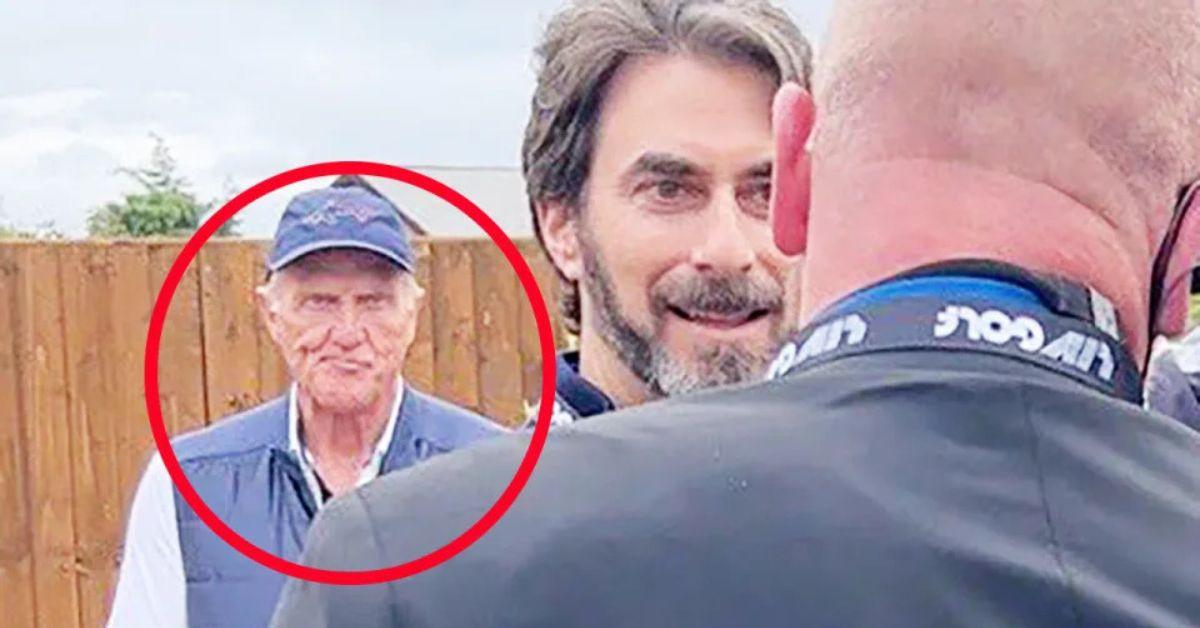 Of course, this is hardly the first scandal to hit the LIV Golf tour since it was publicly announced in 2019.
Shipnuck, who has a history of criticizing the PGA Tour competitor and its financial backing by Saudi Arabia's dangerous and anti-human rights regime, has called out both Norman and the LIV Golf tour regularly in the past.
Article continues below advertisement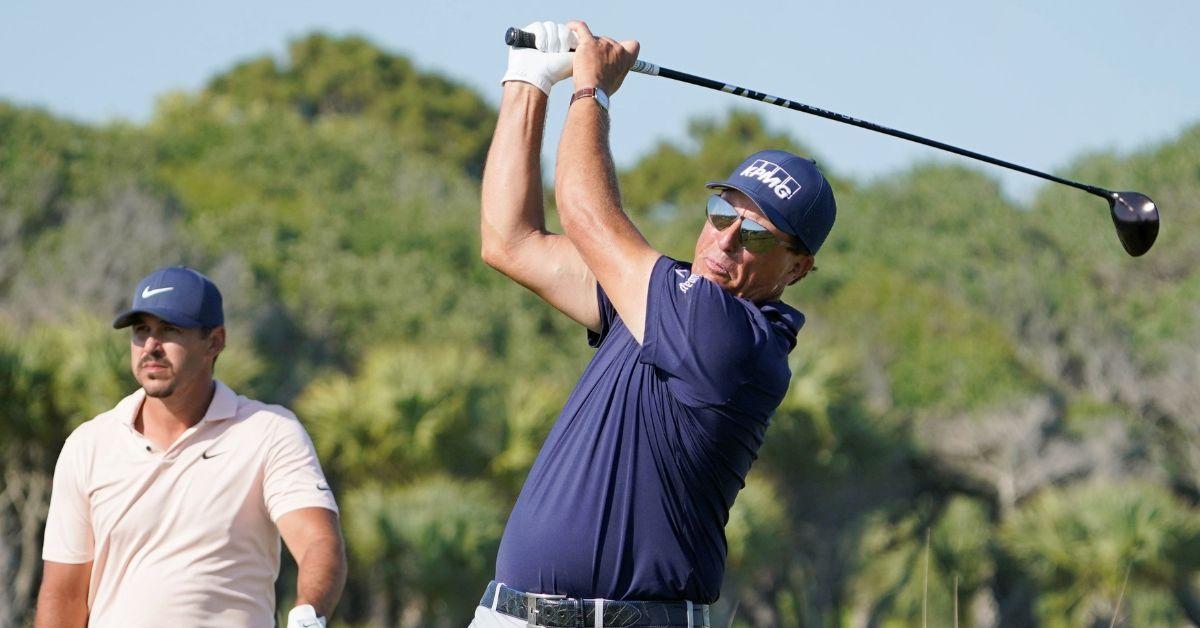 In a book written by Shipnuck, titled Phil: The Rip-Roaring (and Unauthorized!) Biography of Golf's Most Colorful Superstar, Mickelson himself discusses the LIV Golf tour and the fact that it is backed by Saudi Arabia – who the golf legend calls "scary mother------."
"They're scary mother------ to get involved with," Mickelson told Shipnuck late last year for the book.
"They killed Khashoggi and have a horrible record on human rights," Mickelson allegedly continued. "They execute people over there for being gay. Knowing all of this, why would I even consider it?"
"Because this is a once-in-a-lifetime opportunity to reshape how the PGA Tour operates," Mickelson added.