'RHOBH' Star Erika Jayne Compares Federal Investigation Into Her Finances To The Persecution Of Jesus Christ
Real Housewives of Beverly Hills star Erika Jayne believes she is being unfairly persecuted and is out here comparing her troubles to those of Jesus Christ.
The 50-year-old wannabe pop star really went there when she reposted a fan's Instagram story. The follower posted a photo of the Bravo star with a lengthy caption about her legal woes.
Article continues below advertisement
The note trashed attorney Ronald Richards who is investigating Jayne as part of her estranged husband Tom Girardi's bankruptcy.
Girardi, a once-respected lawyer, was forced into Chapter 7 by his creditors. Many of his former clients accuse him of screwing them out of millions.
Article continues below advertisement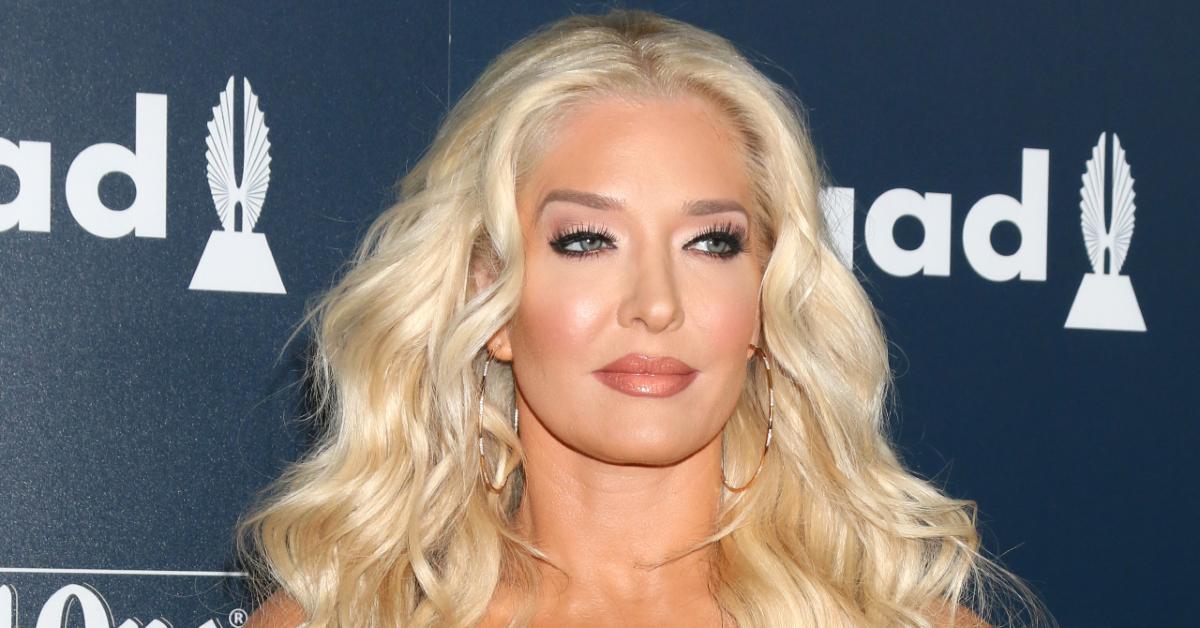 The note, reposted by Jayne, said Richards "should be disbarred for "unethical practices" by slandering" Jayne over crimes "she was never charged" for. The fan also said Richards was undermined the judicial system by making "accusations & insinuations in hops it will inspire public opinion to override the courts."
Article continues below advertisement
The fan ended, "This behavior is dangerous & reckless for our society! Everyone should take note!" "This is exactly how Christ died," Jayne added.
The comparison is interesting given Jesus Christ wasn't dragged into an investigation over alleged embezzlement.
Article continues below advertisement
Those who were represented by Girardi all share a similar story. They claim he won them a massive settlement but refused to payout and often came up with excuses.
The trustee believes Girardi ran his law firm like a Ponzi scheme for over a decade. A group of orphans and widows believe Girardi embezzled $2 million owed to them and used it to fund his extravagant lifestyle with Jayne.
Article continues below advertisement
They even believe she filed a "sham" divorce to help hide assets. Jayne is also being sued by the trustee for the return of $25 million. The suit says Girardi used his firm's money to pay the bills for Jayne's company EJ Global.
Article continues below advertisement
At the same time, Jayne is still fighting to remove Richards as the lawyer in charge of the investigation. She accused him of harassing her on social media. However, the judge wasn't persuaded by her arguments and denied the request.
The judge called Jayne out in his ruling. "It appears to be nothing more than a blatant attempt by Ms. Girardi to impede Mr. Richards' efforts on behalf of the trustee to investigate allegedly fraudulent transfers of the debtor's assets to Ms. Girardi and to prosecute an action against her to recover those transfers for the benefit of the estate," he wrote.
Article continues below advertisement
Jayne is currently preparing her defense to the $25 million battle.