'Real Housewives Of Beverly Hills' Star Erika Jayne Looks Unglamorous Pumping Gas Without Makeup After Being Hit With $5 Million Lawsuit
Erika Jayne was seen walking around Los Angeles without a stitch of makeup as she's unable to spend $40,000 a month on glam squad amid her growing financial woes.
Over the weekend, the Real Housewives of Beverly Hills star was spotted pumping the gas for her Range Rover.
Article continues below advertisement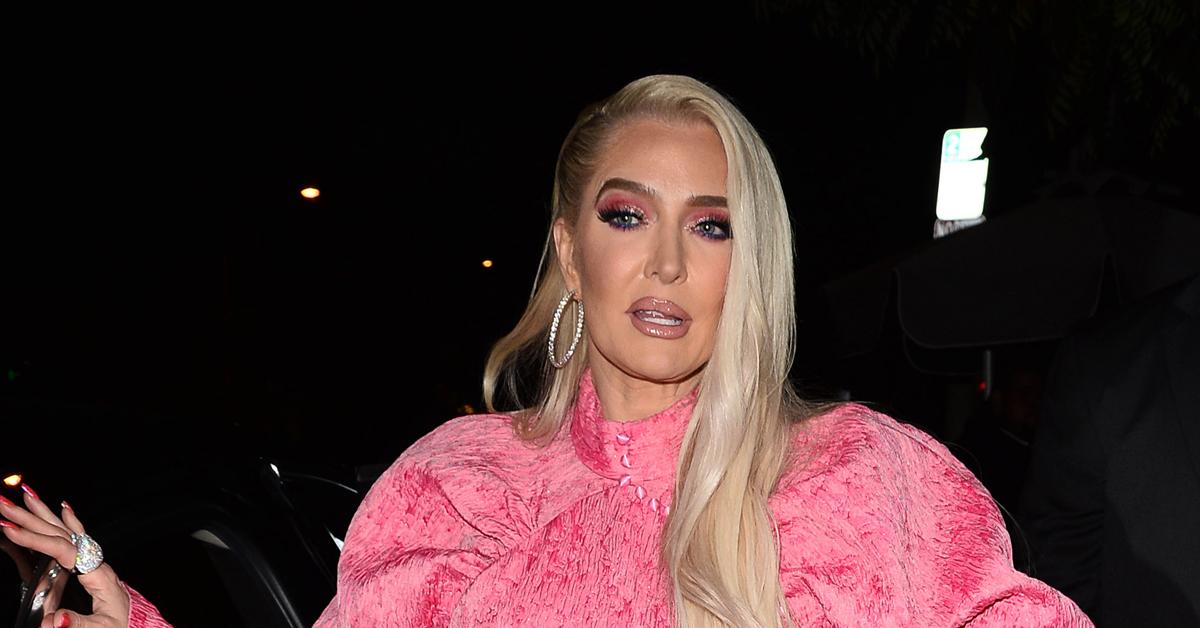 She looked downright sad while rocking a casual green shirt and a pair of black tights. The Bravo star's tee read "Billionaire boys club."
Article continues below advertisement
The paparazzi caught Jayne walking to a Petco to buy food for her Dutch Shepherd dog, Tiago. Jayne's look is shocking for the woman who was use to proudly boast about spending $40,000 a month on her makeup and hair team.
She ended her day by visiting a expensive florist in West Hollywood.
Article continues below advertisement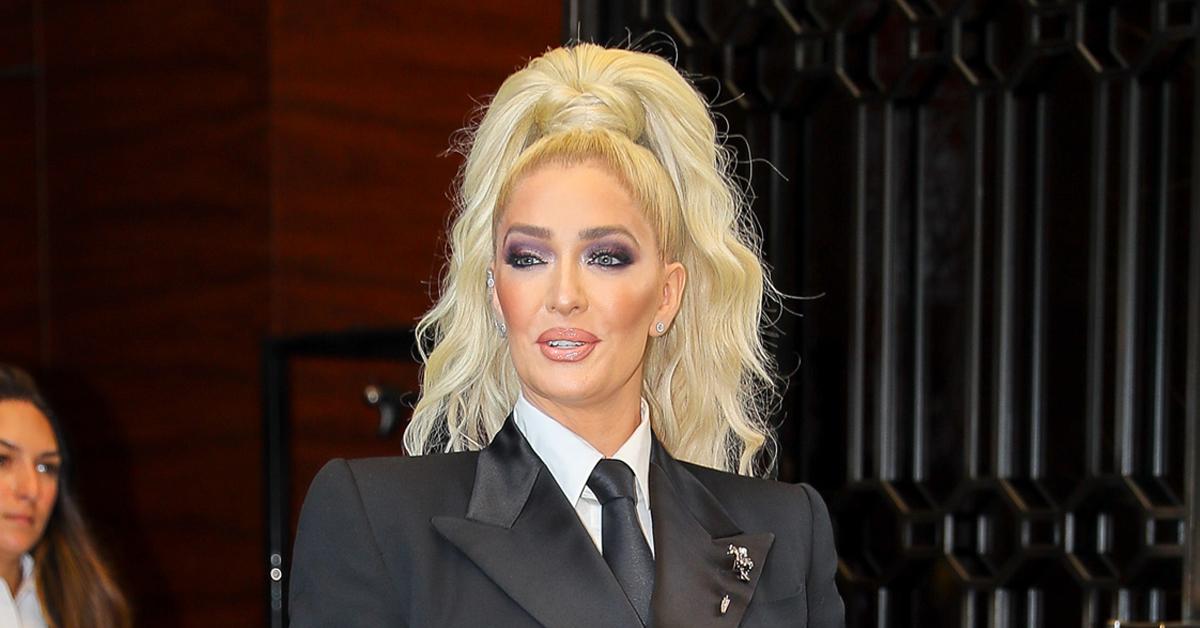 The errands run is one of the first public appearances by Jayne since being hit with a $5 million lawsuit. As RadarOnline.com previously reported, the reality star's world is currently collapsing as her legal problems pile up.
Article continues below advertisement
Jayne is accused of helping her estranged husband Thomas Girardi embezzle millions meant for his clients. Girardi was once a well-respected L.A. lawyer. However, in the past couple of years, his former clients have come forward to accuse him of stealing their money.
In one lawsuit, Girardi's former clients said he screwed them out of millions. They hired him to represent them in a lawsuit over a plane crash that killed their family members. The widows and orphans were awarded millions in a settlement.
Article continues below advertisement
However, they say he failed to pay them their money. Instead, they believe he transferred the money to Jayne to help fund their lavish lifestyle. Another creditor of Girardi's believes Jayne received over $20 million from her husband.
The problem with the transfers is Girardi's creditors believe he made them when he knew he couldn't pay his debts. Earlier this year, his former law firm partners and clients that were owed money forced Girardi into bankruptcy.
Article continues below advertisement
As part of the bankruptcy, a trustee was appointed to take over control of his finances and make decisions about his assets. The trustee recently hired a lawyer named Ronald Richards to investigate Jayne.
The trustee believes Jayne is in possession of assets that are property of Girardi's estate. Thus far, the RHOBH star has refused to return any items claiming they were "gifts."
In the new lawsuit, two lawyers accuse Girardi of failing to pay them a cut of the money made on cases they referred to his law firm. They want $5 million in damages. Jayne is a defendant because they believe she helped embezzle the cash.