'RHOBH' Star Erika Jayne Receives Death Threat Amid Embezzlement Scandal, Crazed Follower Says He's 'Gonna Enjoy' Putting A Gun To Her Head
Real Housewives of Beverly Hills star Erika Jayne is receiving death threats from a crazed follower as the reality star continues to avoid answering questions about whether she helped embezzle money meant for orphans.
Over the weekend, the Bravo star posted a screenshot of a nasty comment left under one of her Instagram posts.
Article continues below advertisement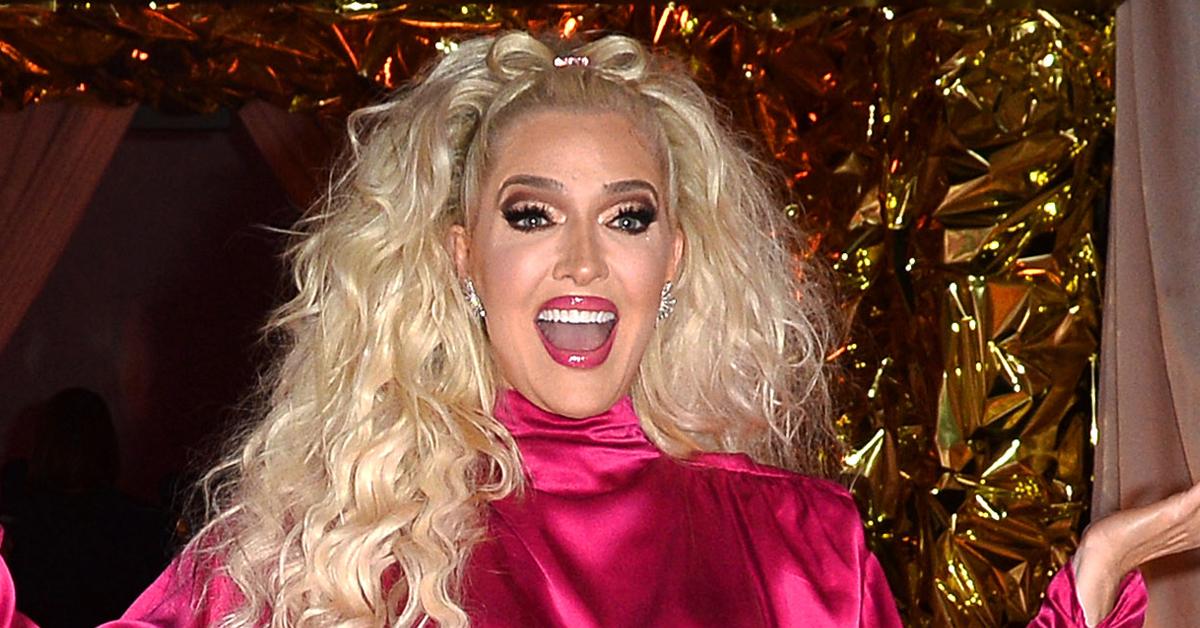 The message was written directly to Erika and read, "gonna enjoy watching a 357 put in your head." The man added, "rich people can get shot in the fu--ing face too."
Article continues below advertisement
She wrote, "A 357 to my head? Don't threaten my life."
Article continues below advertisement
In her rush to post the message, Erika forgot to delete another message right below the threat talking trash about her. The post questioned whether she knew or didn't know about her husband allegedly embezzling millions from his clients.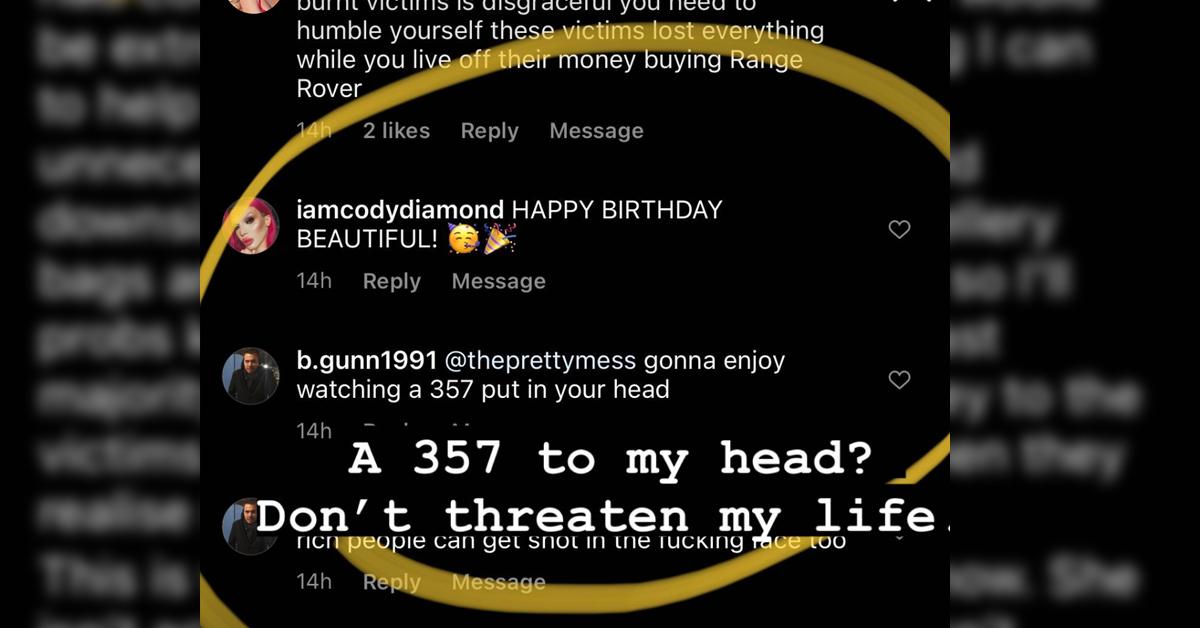 Article continues below advertisement
It said, "Let's say she didn't know (just for a moment) ... If I found out my extreme wealth had come from such a heinous crime, I would be extremely humble and do everything I can to help the victims. I would sell all the unnecessary luxury items I have, I would downsize my wardrobe and sell all jewelry bags and shoes but the vast majority I would sell and give that money to the victims."
The death threat against Erika comes as the investigation into her finances is starting to heat up. Her estranged husband Thomas Girardi was forced into Chapter 7 bankruptcy amid accusations he failed to pay millions owed to his clients.
Article continues below advertisement
The clients believe he diverted their money to help pay to fund his lavish lifestyle with Jayne. The trustee presiding over Girardi's bankruptcy has launched an investigation into Jayne and the $20 million she reportedly received from her husband over the years.
So far, Jayne has refused to return any items to the bankruptcy trustee. She says any property in her possession were "gifts" from her ex. The judge in the case signed off on the RHOBH star being questioned under oath.
Article continues below advertisement
Jayne, who left her husband in the middle of his financial problems, previously accused him of cheating on her with a female judge. Their divorce has yet to be finalized and was put on hold until the outcome of his bankruptcy.