Fully Clothed Eric Dane Spotted Out For Dinner Days After His Explosive 'Euphoria' Full-Frontal Scene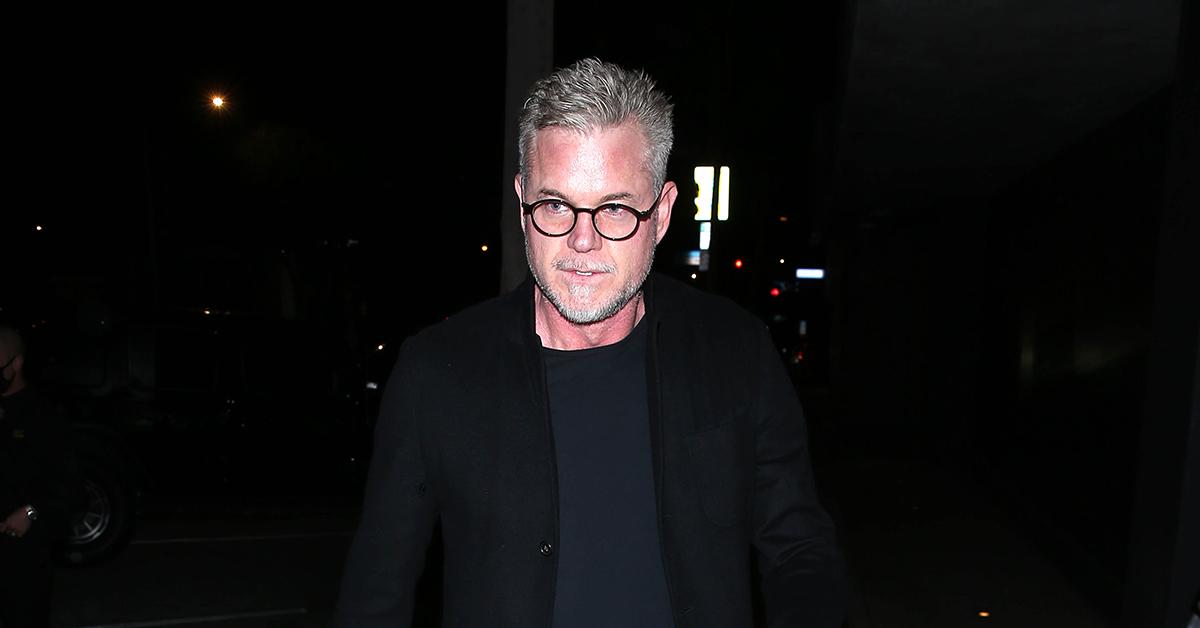 Actor Eric Dane hit up Hollywood for a night out on the town— with all his clothes on — days after he left it all hang out on Euphoria.
Article continues below advertisement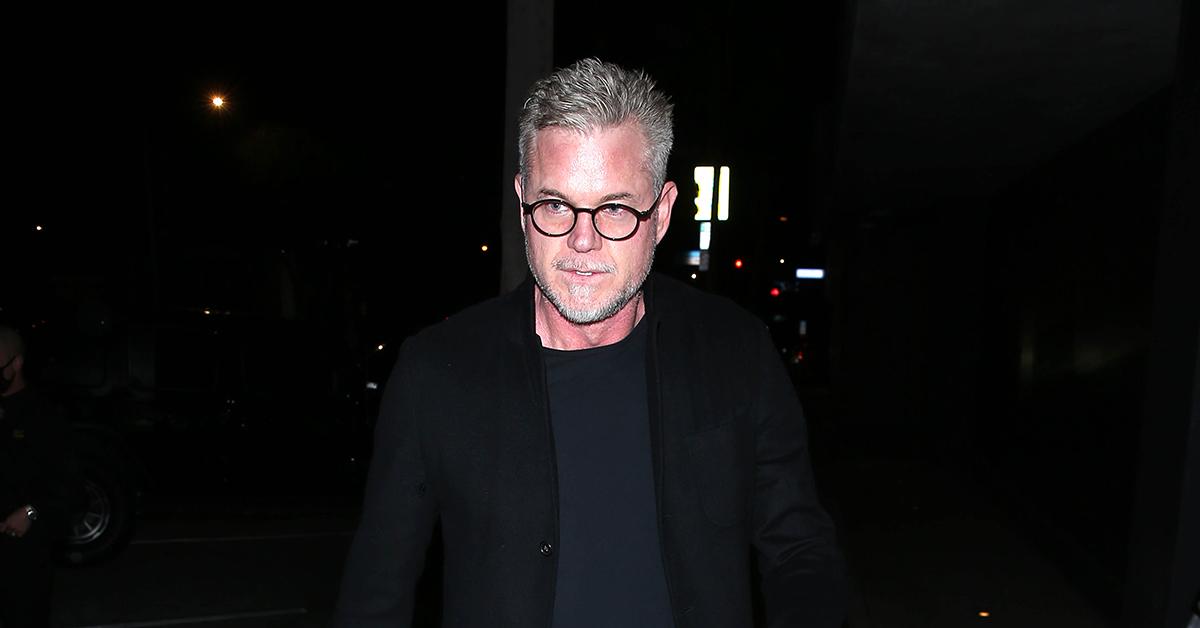 On Wednesday, the 49-year-old HBO star was photographed arriving for a dinner at LA hotspot Craig's. He was extremely covered up on the chilly night in a black shirt with an oversized sweater.
Article continues below advertisement
He finished off his ensemble with a pair of long dress pants with fancy shoes. He added a little flair with a pair of purple socks.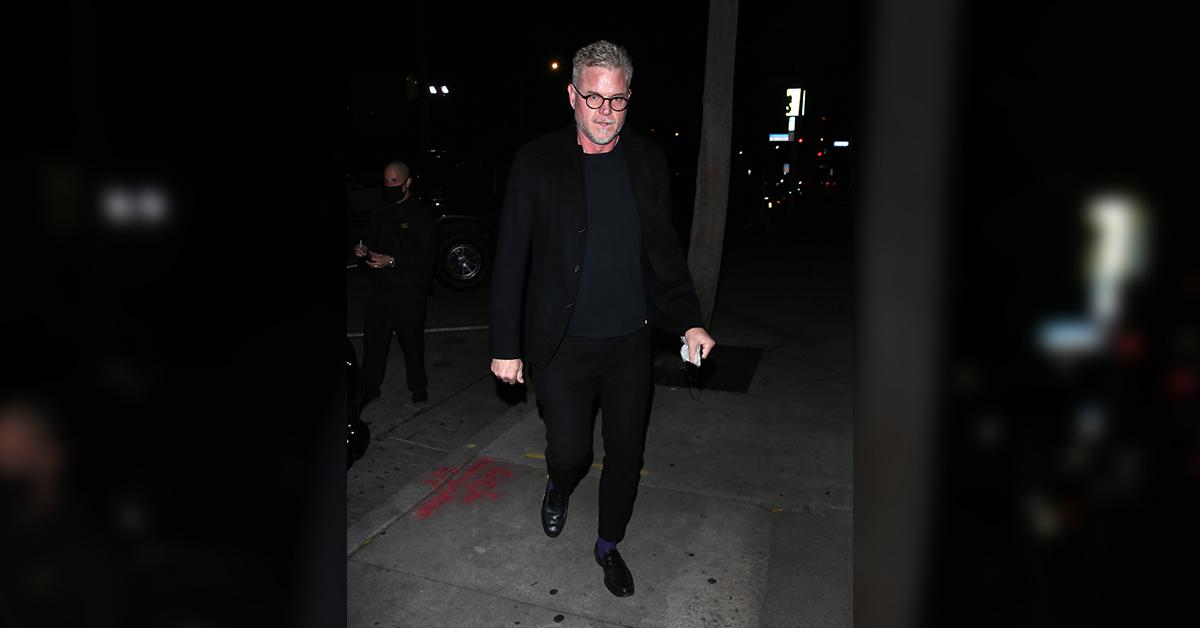 Article continues below advertisement
The actor was extremely covered up and didn't have a ton of skin showing — which is quite different than how fans saw him this weekend on the Drake-produced teen drama starring Zendaya.
Eric's character Cal Jacobs had quite the story arch with him struggling to accept that he's gay. His character drives drunk to a local LGBTQ+ dive bar where he ends up getting into an altercation with other men.
Article continues below advertisement
Cal ends up driving back home to reveal his double life to his wife and two sons. During the meltdown, Cal pulls out his penis through the zipper portion of the pants and urinates all over the front room of their home.
He proceeds to go on a lengthy rant about his life and how he hates everyone around him. Dane completed the scene with a prosthetic penis dangling from his pants throughout.
Article continues below advertisement
The actor spoke about the device to ET!, "You have got to really be careful with that thing and make sure you clamp it down before you tuck it away."
He added, "the cast were super supportive" during the filming of the scene.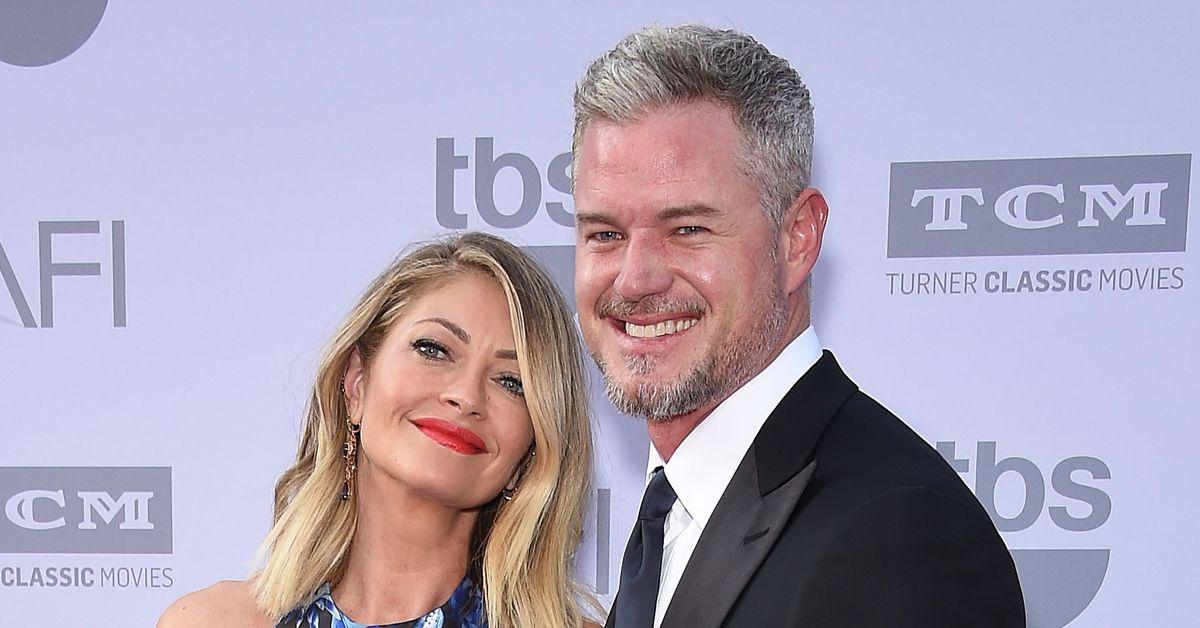 Article continues below advertisement
"From the start, whipping out his penis and peeing all over the vestibule of the house, the symbolism there is pretty strong. And then being confronted by his wife and telling her how lonely he is. That's a funny way of conveying those feelings to somebody," Dane said.
As Radar previously reported, Dane and his estranged wife Rebecca Gayheart recently paid off a massive $500k tax debt. They are still legally married despite having filed for divorce back in 2018.