Ellen DeGeneres Appears Teary-Eyed And Disheveled During Solo Outing Following News Kelly Clarkson Will Replace Her Following Toxic Workplace Scandal
Ellen DeGeneres is looking rather blue these days, even when she's wearing gray.
Article continues below advertisement
The embattled talk show host was spotted on a solo outing in Montecito, California, looking down and out on Monday afternoon.
The 63-year-old comedian appeared to have welled-up eyes and a furrowed brow as she walked out of The Montecito Country Mart in a head-to-toe gray ensemble. Her wife, Portia de Rossi, was nowhere in sight.
Article continues below advertisement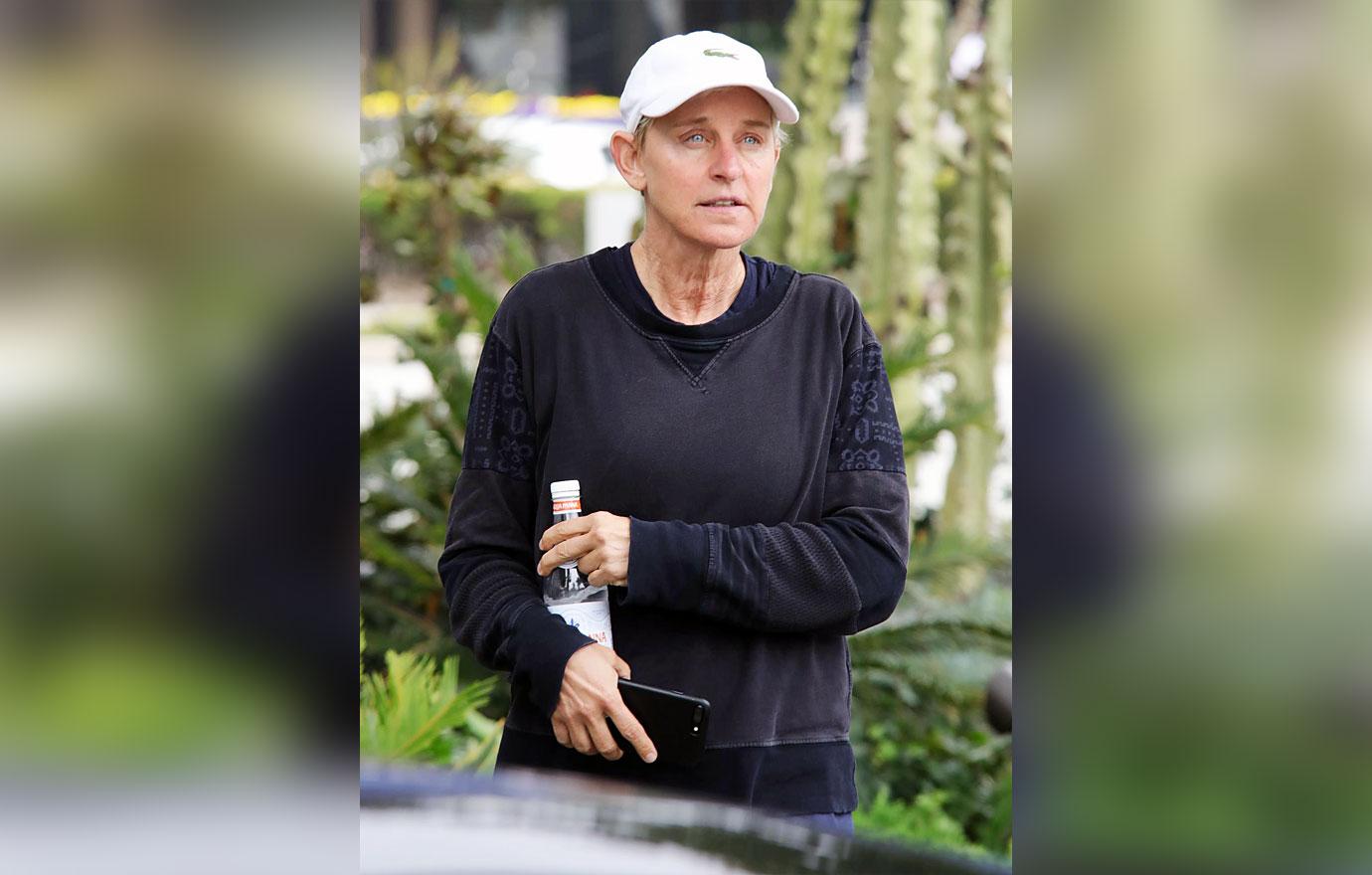 With a water bottle in one hand and her phone in the other, DeGeneres adjusted her face mask as her expression went from sad to pensive.
What could she be thinking about?
Perhaps the news that Kelly Clarkson will be taking over her talk show slot when The Ellen DeGeneres Show comes to an end?
Article continues below advertisement
As RadarOnline.com previously reported, The Kelly Clarkson Show will be filling the daytime TV void come next fall.
"NBC believes Kelly is the perfect choice to take the throne from Ellen. They have invested so much money and time into the brand ... they really have faith in her to bring in that advertising revenue," sources revealed last month.
In fact, insiders told us that network heads have been grooming the well-liked Season 1 American Idol winner to take over for Ellen ever since she launched her own show in 2019.
Article continues below advertisement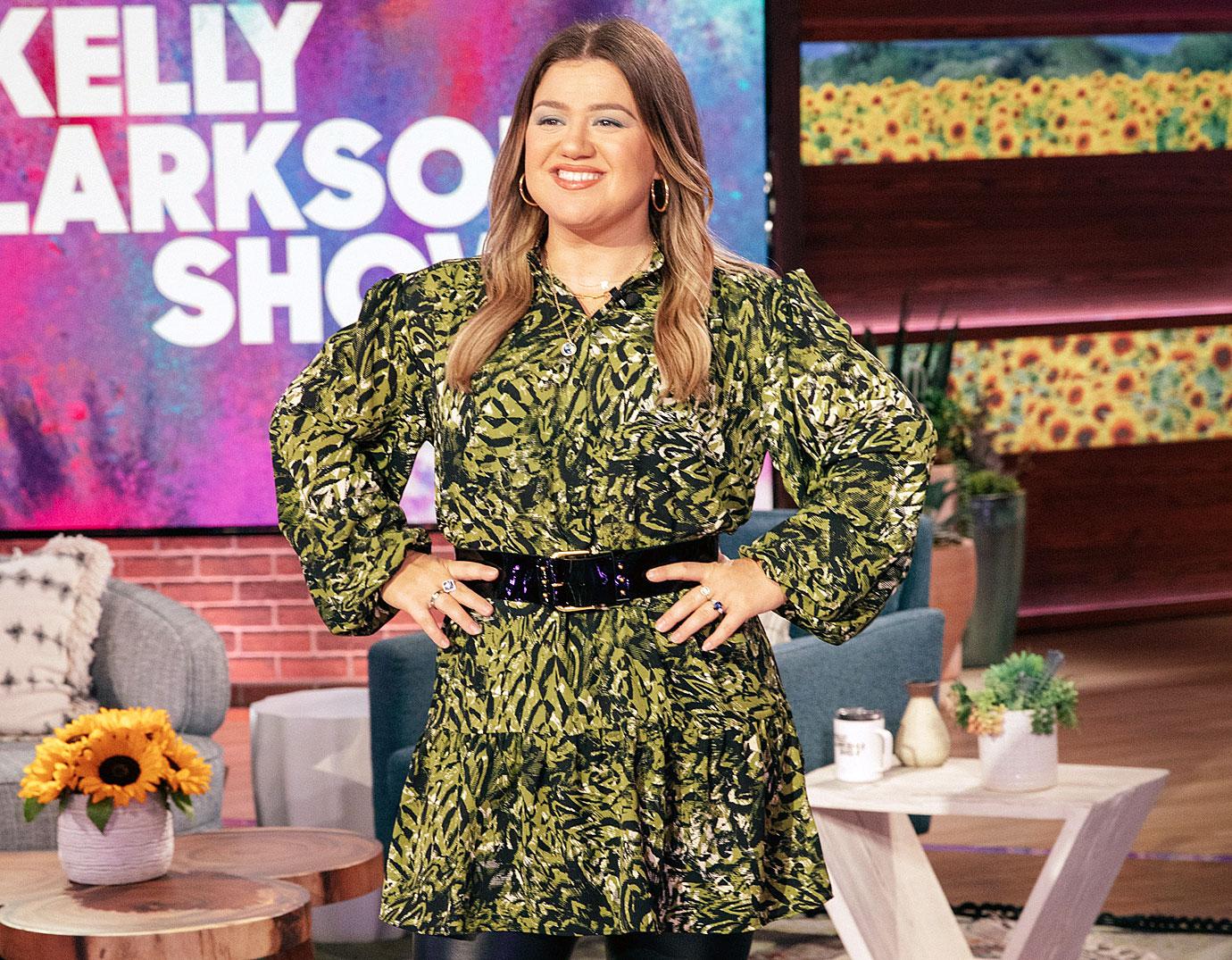 Sources told us that staffers were "ecstatic" over the news that DeGeneres would be ending her talk show once and for all. In the past, they said they had gotten their hopes up, only to have Ellen decide to extend her contract at the last minute.
Article continues below advertisement
"Everyone felt that Kelly was so easy to work with and was the perfect replacement for Ellen," our sources said. At the time, many believed DeGeneres was on her way out because her contract was set to expire. However, she shocked everyone when she decided to extend her contract in May of 2019, agreeing to host her talk show until 2022.
Many employees felt she had made the decision out of fear of Clarkson taking over, as sources say DeGeneres has an ego that won't allow her to bow out gracefully. Insiders feel Ellen was trying to "block" Kelly from becoming the hot new talk show host because she didn't want anyone stealing her spotlight.
Article continues below advertisement
"Nobody likes Ellen," sources close to the situation told us. "They have been wanting her gone forever. Kelly is a pleasure to work with and treats everyone on set kindly."
Article continues below advertisement
"When you're a creative person, you constantly need to be challenged – and as great as this show is, and as fun as it is, it's just not a challenge anymore," she initially told The Hollywood Reporter.
However, the show's end actually comes after a damning July 2020 exposé cited dozens of former and current employees who said the comedian fostered a toxic work environment and turned a blind eye to bully-like executives. They said her "be kind" mantra was all an act.
DeGeneres later told Samantha Guthrie that she still didn't "understand" the allegations and that she wished her motto had been "f--k yourselves."