Ellen DeGeneres Still Doesn't 'Understand' Toxic Workplace Allegations, Wishes Her Motto Had Been 'F--k Yourselves'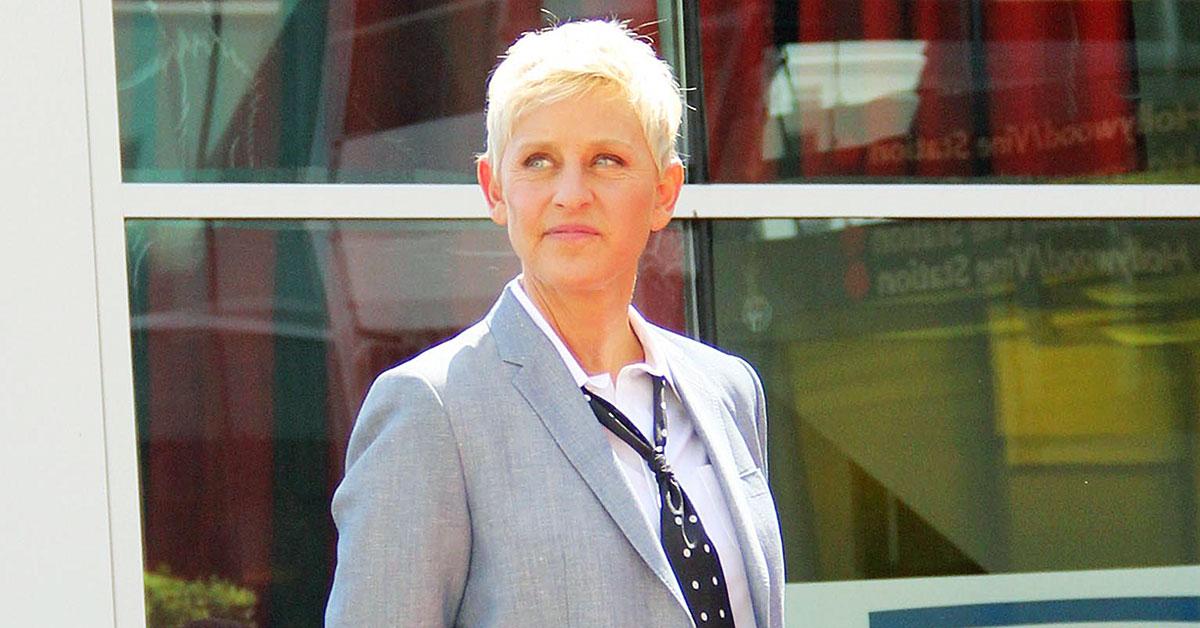 Article continues below advertisement
Many people wondered if the decision had anything to do with the overwhelming allegations of a toxic work environment that made headlines following a damning July 2020 exposé, or with the show's subsequently low ratings.
Ellen said no.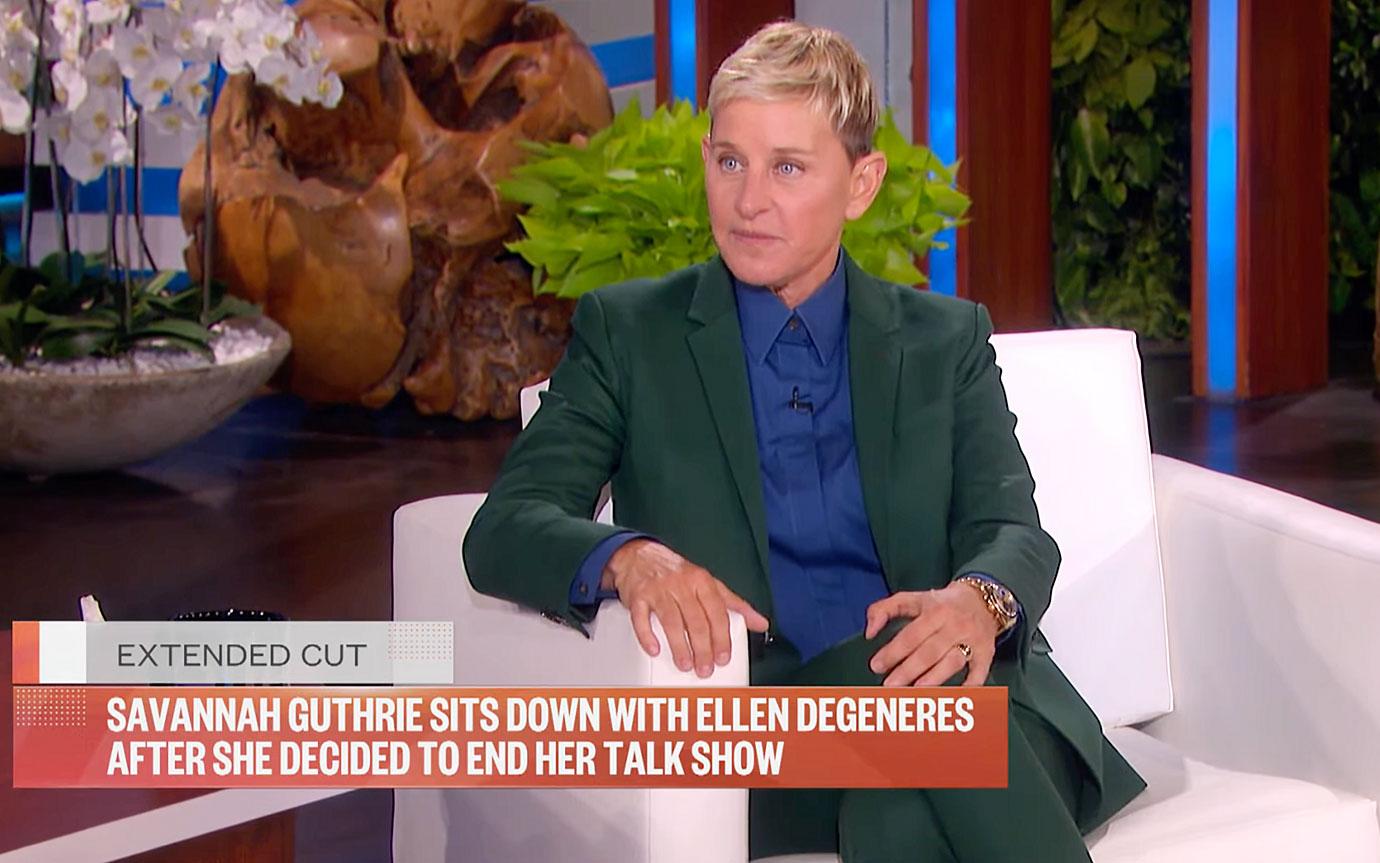 Article continues below advertisement
"If it's why I was quitting, I would've not come back this year because everything you're talking about, what happened, is last summer," the 63-year-old comedian said. "And honestly, I really did think about not coming back because it did, I mean, it was devastating. Because it started with me. It started with attacks on me and attacking everything that I stand for and believe in and built my career around. I am a kind person. I am a person who likes to make people happy. I am a people pleaser. This is who I am."
"So when I started hearing, reading, ridiculous things, and then it just kept going and going and going and going. And it was during the summer, so I didn't have any platform to respond to it," said DeGeneres, who boasts almost 100 million followers on Instagram, nearly 80 million on Twitter, uses Facebook to connect with fans and even has her own streaming website called EllenTube.
Article continues below advertisement
"I just kept saying to [my wife], Portia [de Rossi], I was like, 'If I was a fan of somebody, even though I loved them, but I kept seeing something go on this long, I would think there must be some truth to it 'cause it's not stopping,'" Ellen said. "So that made me think someone's trying to really hurt me. And then right on the heels of that, I hear, I read, in the press that there's a toxic work environment, which I had no idea, never saw anything that would even point to that."
Article continues below advertisement
She went on, "There was an investigation and found out that some things happened that were not OK, and we took care of that, but it was horrible timing because it was me and then it was the show and then it was a thing that felt like, why do I wanna go back? It felt personal. It felt like somebody really did not want the show to come back. And I thought, 'If I don't come back, they win, and I'm not gonna let them win.'"
Guthrie wondered if DeGeneres felt like she was being "canceled."
Article continues below advertisement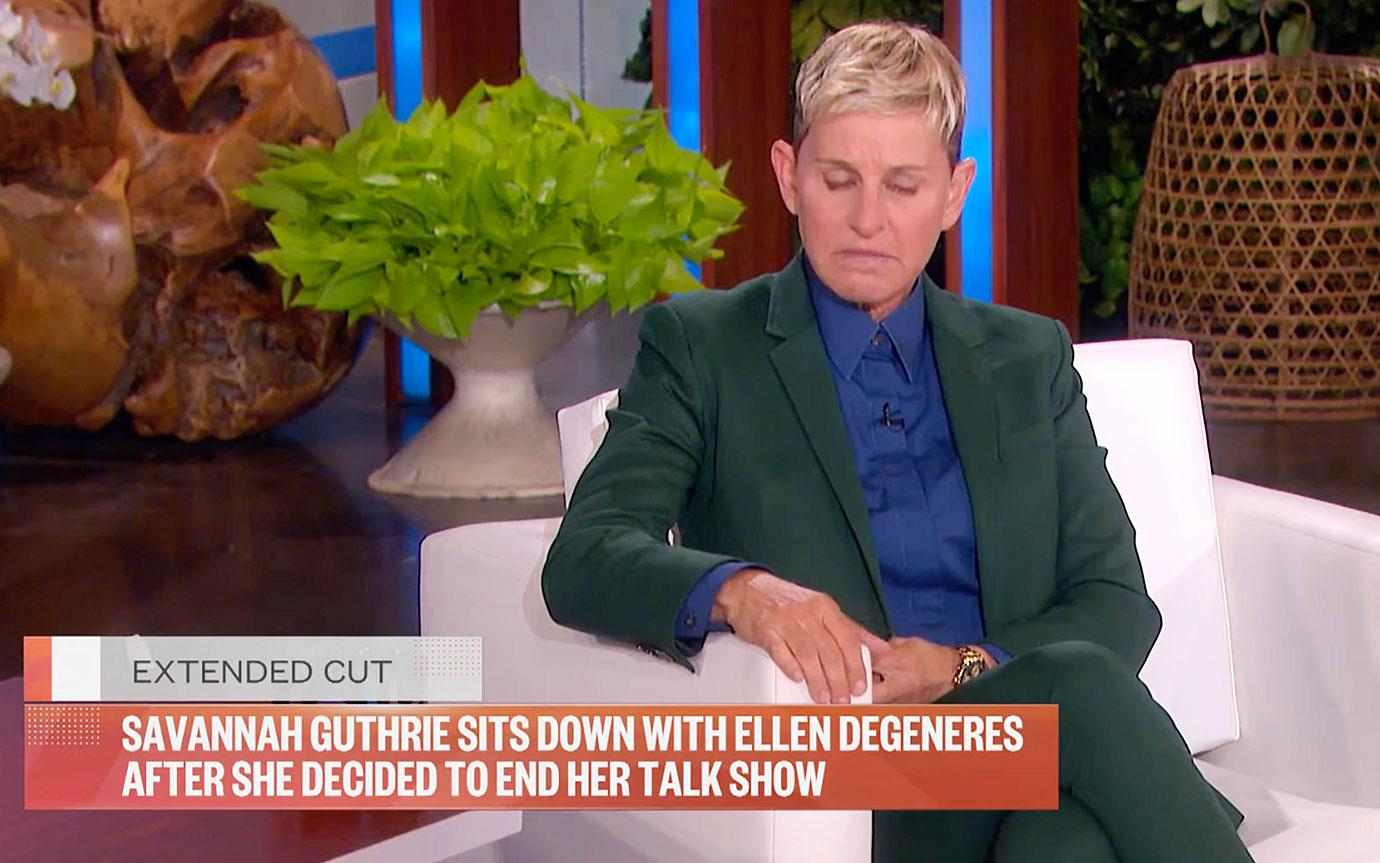 "I really didn't understand it. I still don't understand it. I thought something was going on that– because it was too orchestrated, it was too coordinated," she replied. "People get picked on, but for four months straight for me, and then for me to read in the press about a toxic work environment when all I've ever heard from every guest that comes on the show is what a happy atmosphere this is and what a happy place it is."
Article continues below advertisement
Playing devil's advocated, Savannah asked how Ellen didn't know about what was going on right under her nose.
"I don't know how I could've known when there are 255 employees here, and there are a lot of different buildings and a lot of different areas," she responded. "I delegate. There are bosses to each area. It is my name on the show, so clearly it affects me, and I have to be the one to stand up and say, 'This can't be tolerated. We need to make changes. What can I do?' Unless I literally stayed here until the last person goes home at night and checked in with 255 people…"
Article continues below advertisement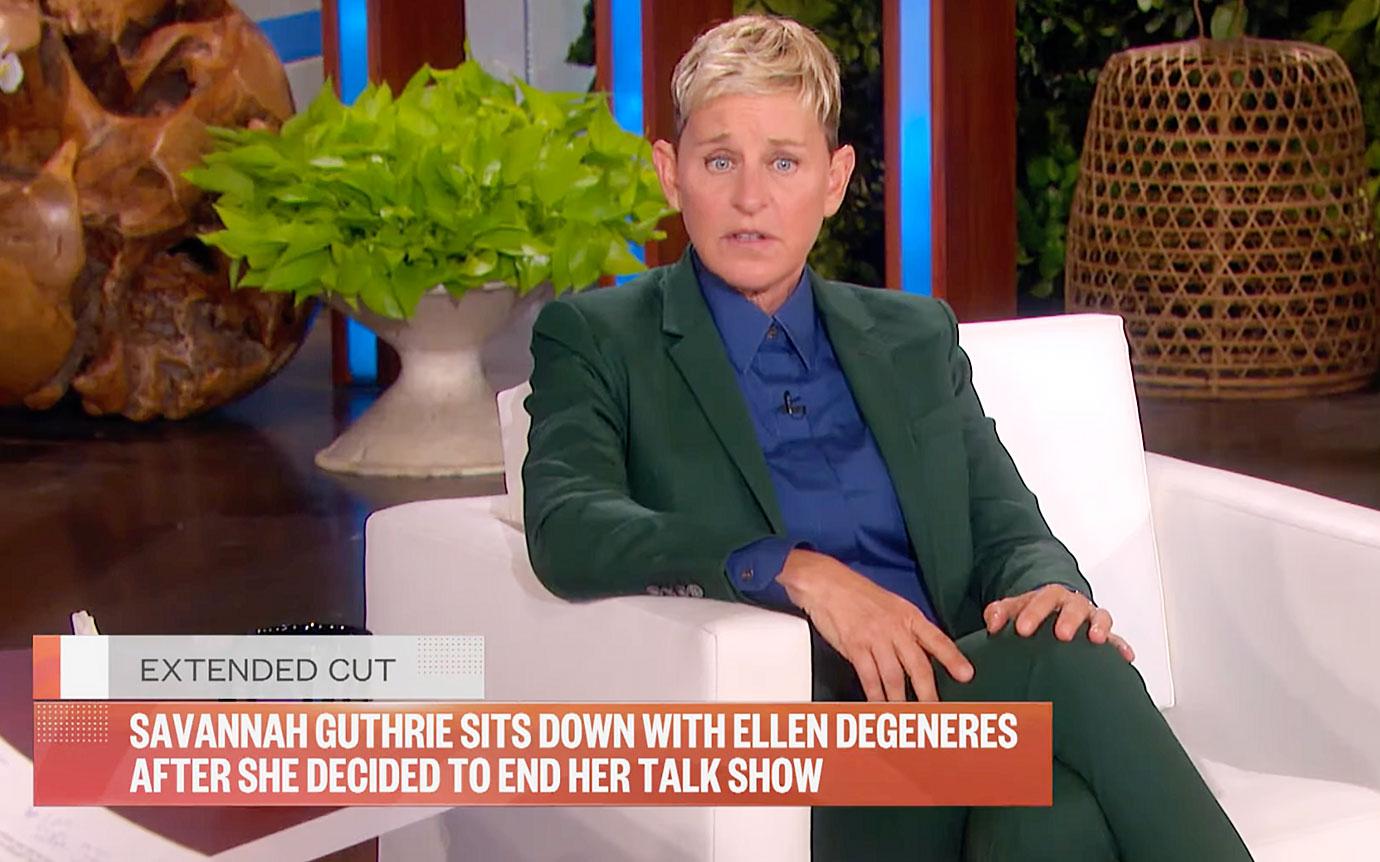 "But I do wish somebody would've come to me and said, 'Hey, something's going on that you should know about,'" she added. "But there's no way I could've. I wish I knew. And of course people are thinking that I should know, but there are not 50 people here; there are 255 people here, and I just had no idea."
Article continues below advertisement
DeGeneres also doubled down on a statement she made during her Season 18 opener – that she regretted calling herself the "be kind" lady.
"It was fine for 17 years, and then suddenly someone was like, 'Hey, you know what would be good clickbait is if the 'be kind' lady isn't kind.' And it was so easy to use that," she said. "I don't know if every single day I'm smiling and dancing. I know that if I'm having a day where I'm walking around and I don't feel happy or if I'm looking down and I don't look someone in the eye, does that mean I'm not kind, or does it mean I'm a human being that has emotions and I'm thinking about something?"
Article continues below advertisement
"What would your motto be now if you could go back?" asked Savannah.
"F--k yourselves?" responded Ellen, barely chuckling, before explaining she simply doesn't want the pressure of being the "be kind lady" anymore.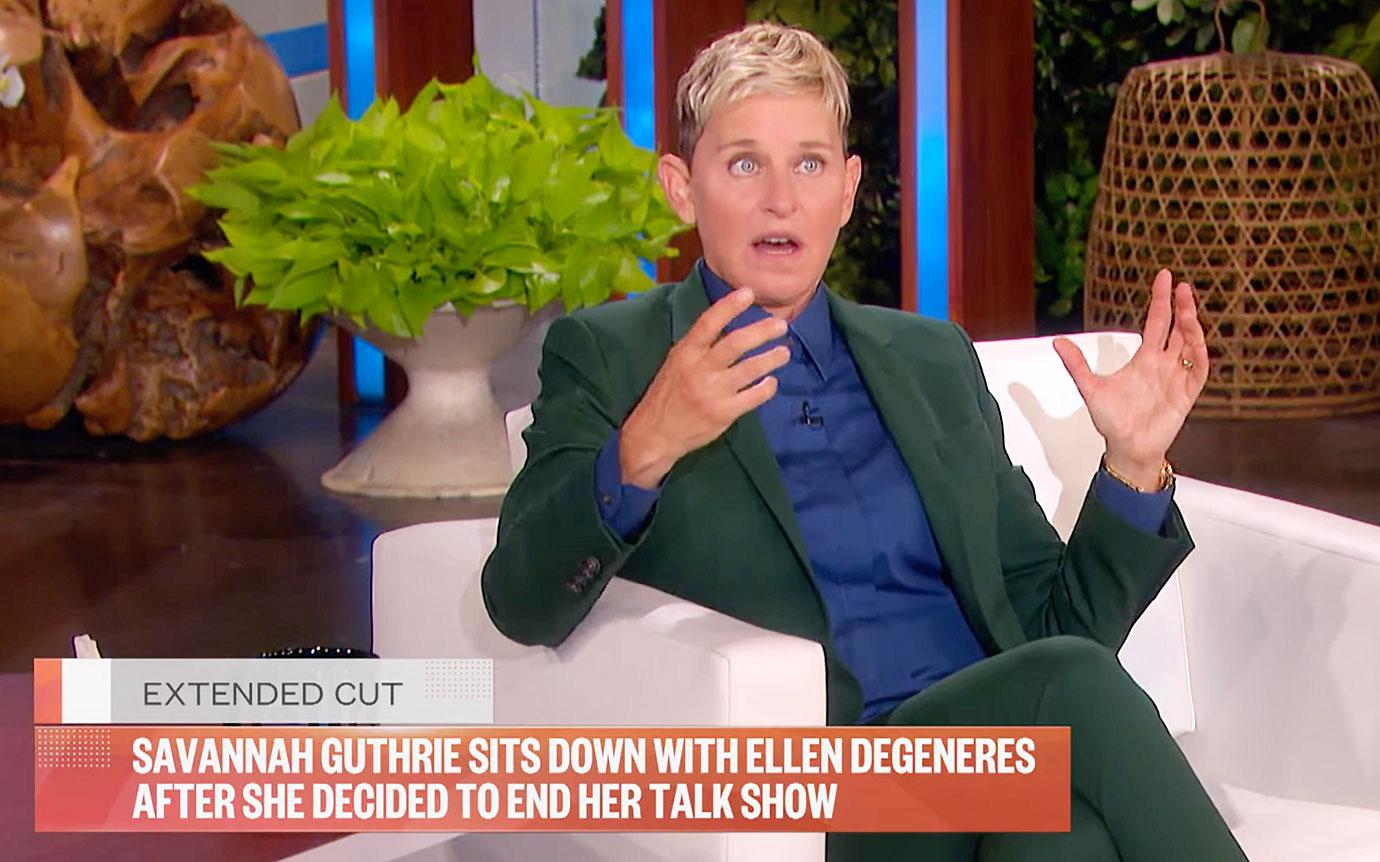 Article continues below advertisement
She also called herself "extremely sensitive" and "empathetic towards everything," saying, "I think about how other people feel all the time."
"So when something is coming back at me that I know is not true, I guess I could take one or two of those shots, but four months in a row took a toll on me," she explained of the allegations lobbied against her and her show.
Article continues below advertisement
Ellen said her therapist reminder her that she's gone through "such huge public humiliation twice in a lifetime." She then told Savannah she felt the "attacks" against her were sexist.
"I have to say, if nobody else is saying it, it was really interesting because I'm a woman, and it did feel very misogynistic," DeGeneres said. "It felt like I am a boss, I have a very successful show, I never had any complaints about anything for 27 years, and all of a sudden, all at once, something happened."
When asked if the show's low ratings – which, in fairness, are down for talk shows across the board – had anything to do with the decision to end Ellen after 19 seasons, the comedian said she felt her show took the hardest hit because it had the farthest to fall.
"It's got nothing to do with why I'm leaving," she maintained. "If I was having fun, I would do this show with nobody watching."