'Certified Loverboy' Drake Flexes His Mouthwatering Muscles As He Wraps Recording Session For Upcoming Album In LA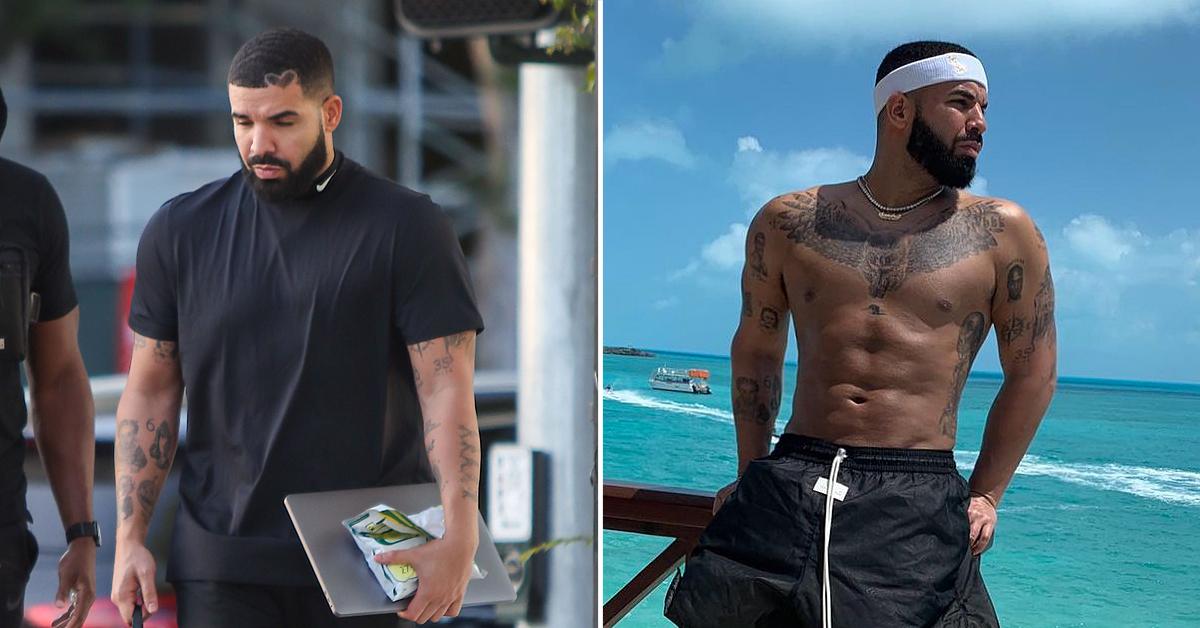 Drake was photographed leaving the recording studio early in the morning to finish his highly-anticipated new album and his giant muscles were on full display for the world.
Article continues below advertisement
The 34-year-old music mogul was spotted by paparazzi as he walked out of the studio. Drake has been working night after night on Certified Loverboy, which was scheduled to be released in January but got postponed.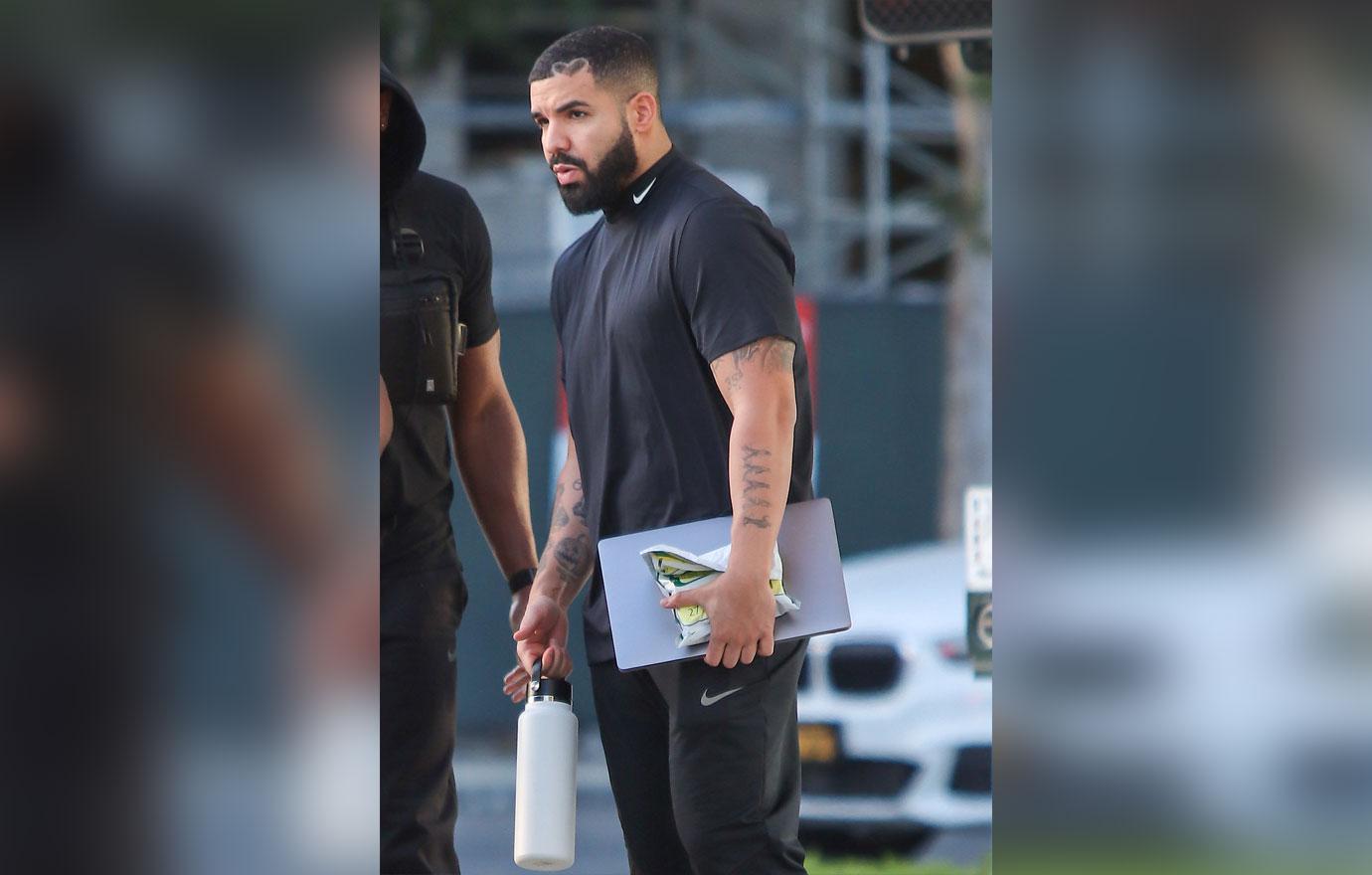 Article continues below advertisement
Drake looked casual in a tight black Nike shirt that left little to the imagination. He finished off the look with a pair of matching joggers and comfortable sneakers.
Despite being on a deadline for his album, the God's Plan rapper is clearly not missing any days in the gym. In the snaps, his muscles can barely be contained by his tiny top.
Article continues below advertisement
He flexed as he carried around an iMac laptop which most likely holds all of his unreleased music. The record will be Drake's sixth studio album. The tracklisting has yet to be released and the list of collaborators is unknown.
In the photos, Drake looked super focused as he walked on the streets with his security team.
The former Degrassi star has had quite the year. Last week, he received the Billboard Music Award for Artist of The Decade. His son Adonis even took the stage with him when he accepted the award. At the ceremony, he told fans, "I rarely celebrate anything."
Article continues below advertisement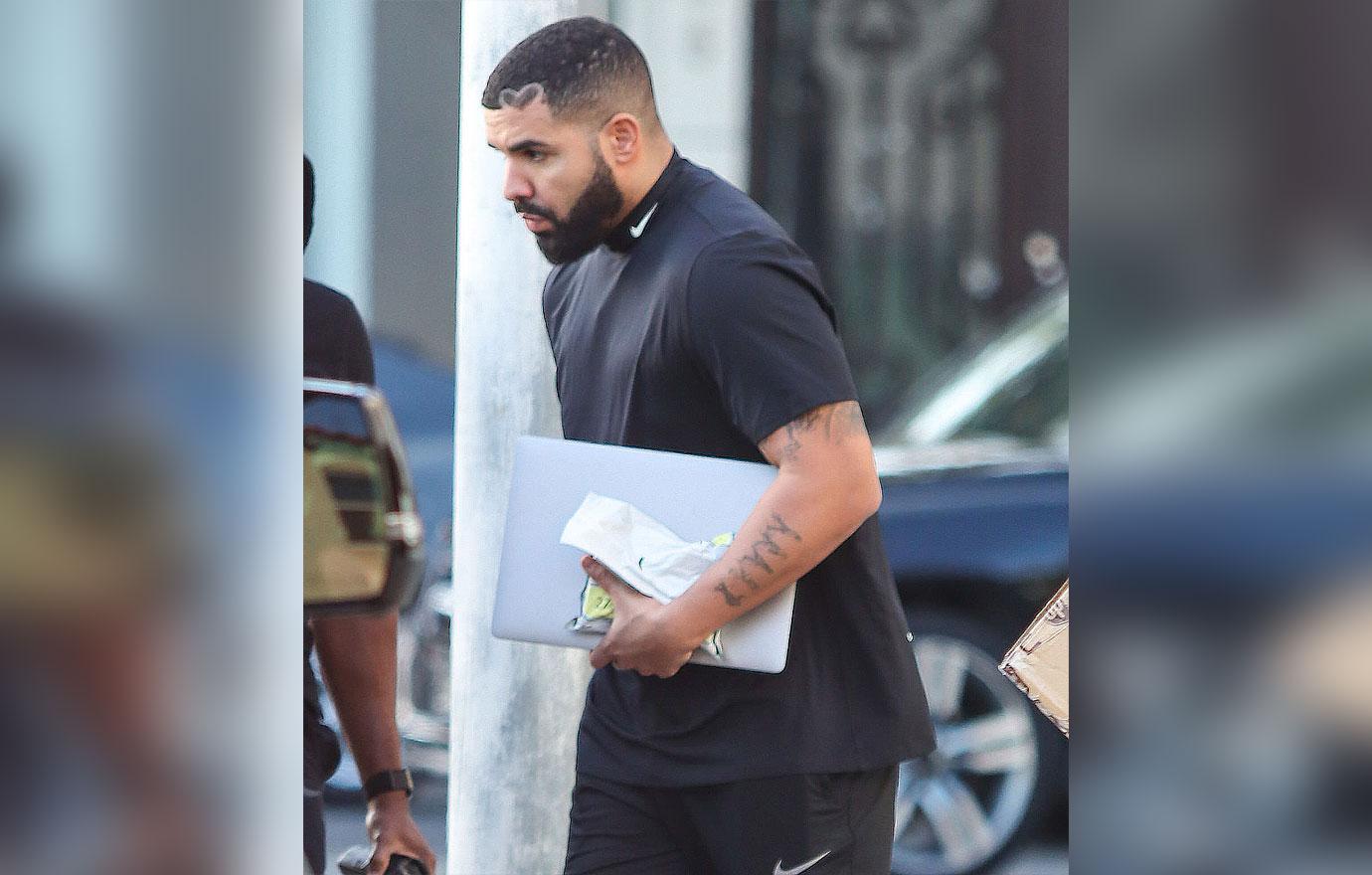 He continued, "For anyone watching this that's wondering how this happened, that's really the answer: It's being so unsure how you're getting it done that you just keep going in the hopes of figuring out the formula. Feeling so lucky and blessed that the fear of losing it keeps you up at night."
Article continues below advertisement
Days after the ceremony, Drake was spotted walking around the streets of Los Angeles still holding the award.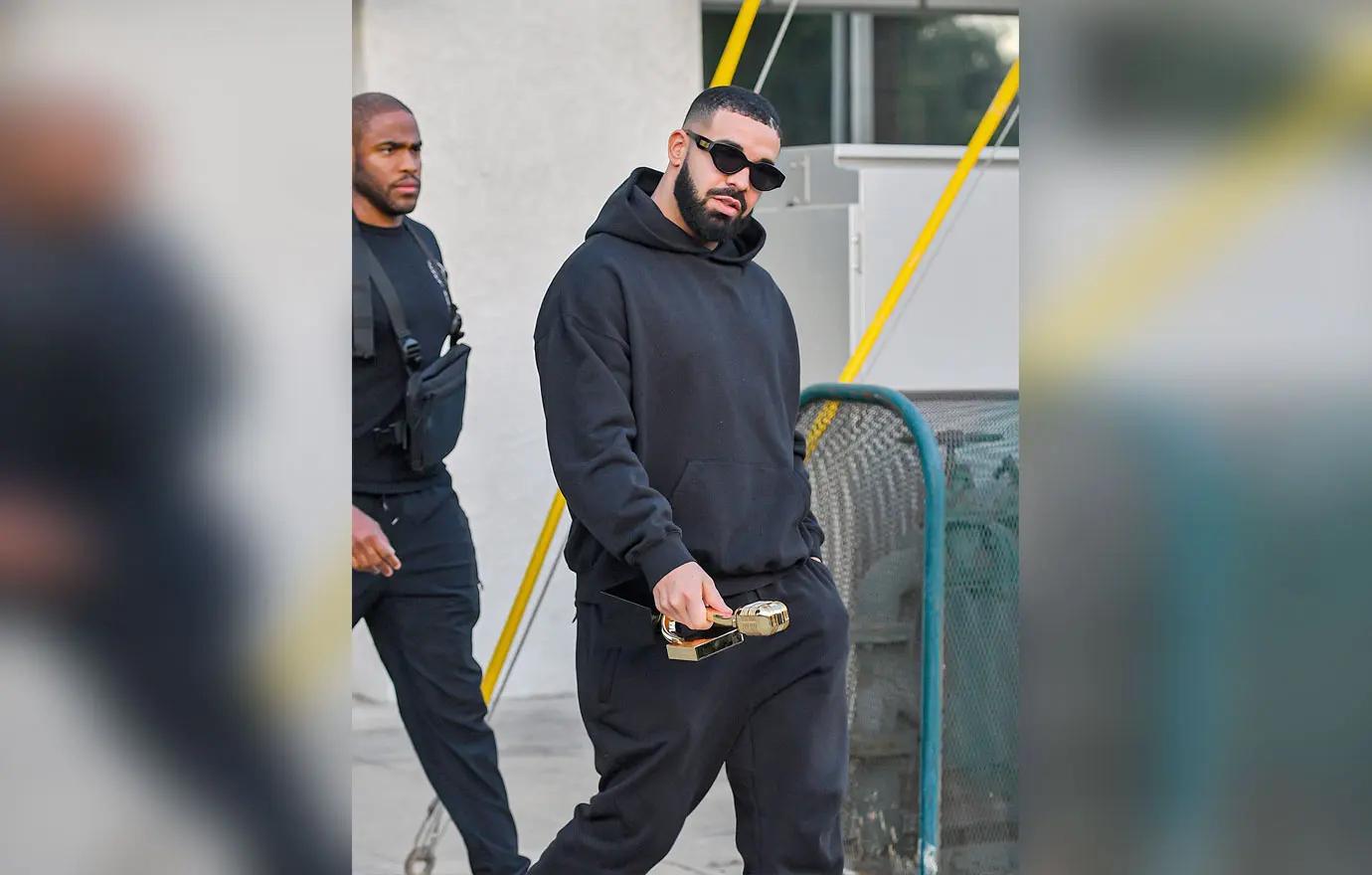 Article continues below advertisement
One person who Drake allegedly had work on his album was a singer named Naomi Sharon. He reportedly flew Sharon and her fiancé Jamie Sun out for recording sessions. However, Sun accuses Drake of hooking up with his girl and breaking up his engagement in the process.
Sun wrote on social media, "Imagine having the most beautiful, supportive, and faithful relationship 8 years long with an engagement and wedding planned. A beautiful woman on your side as ride or die. Than [sic] this major opportunity comes and a world star calls your fiancé [sic] to sign a record deal. Flies you both over and than [sic] out of nowhere all the trust is vanished with knifes in your back and in your heart. Imagine."
As if Drake didn't have enough on his plate, last week, he was forced to shut down a rumor he was dating his hairstylist. Busy guy.