Rumor That Drake Is Dating His Hair And Makeup Artist Luisa Duran Is 'Absolute BS,' Says Source Close To Rapper
No, Drake is not dating his longtime hair and makeup artist.
Article continues below advertisement
But the internet was absolutely convinced that was the case when Luisa Duran shared a photo of the 34-year-old Canadian rapper hugging up on her from behind on Instagram Tuesday night.
It's "absolutely BS," a source close to the musician told RadarOnline.com exclusively. "She's his hair and make up artist [and has] worked with him forever."
Article continues below advertisement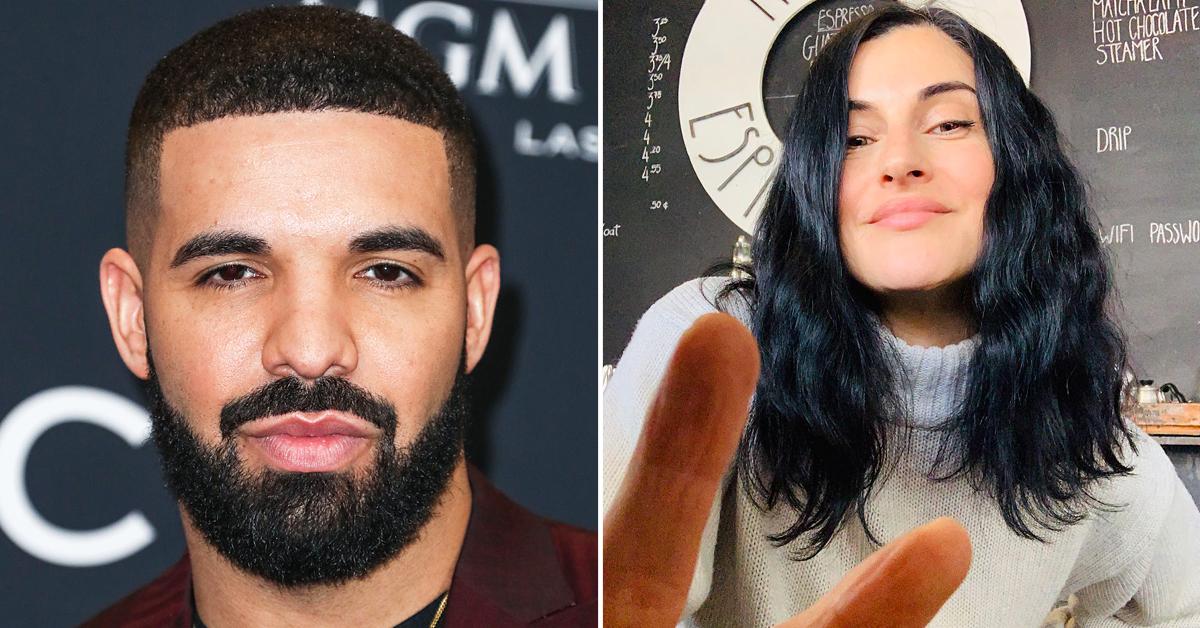 In the floor-length mirror selfie – taken in what some perceived to be an intimate setting, with a couch and some personal belongings sprawled throughout – the Certified Lover Boy and his heart-carved buzzcut were decked out in a leather getup and several chains while holding Duran, who was standing directly in front of him, by the waist.
Article continues below advertisement
For her part, Duran stunned in a white, one-shoulder, long-sleeve mini dress – holding her hands up to his.
Though the photo did not appear to many to be platonic, its caption told the real story.
Article continues below advertisement
"Congratulations on artist of the decade," wrote Duran – who's also the owner of Mercury Espresso Bar – a coffee shop in Toronto. "It's been so amazing working with you these last 10 years. You are truly like a brother to me."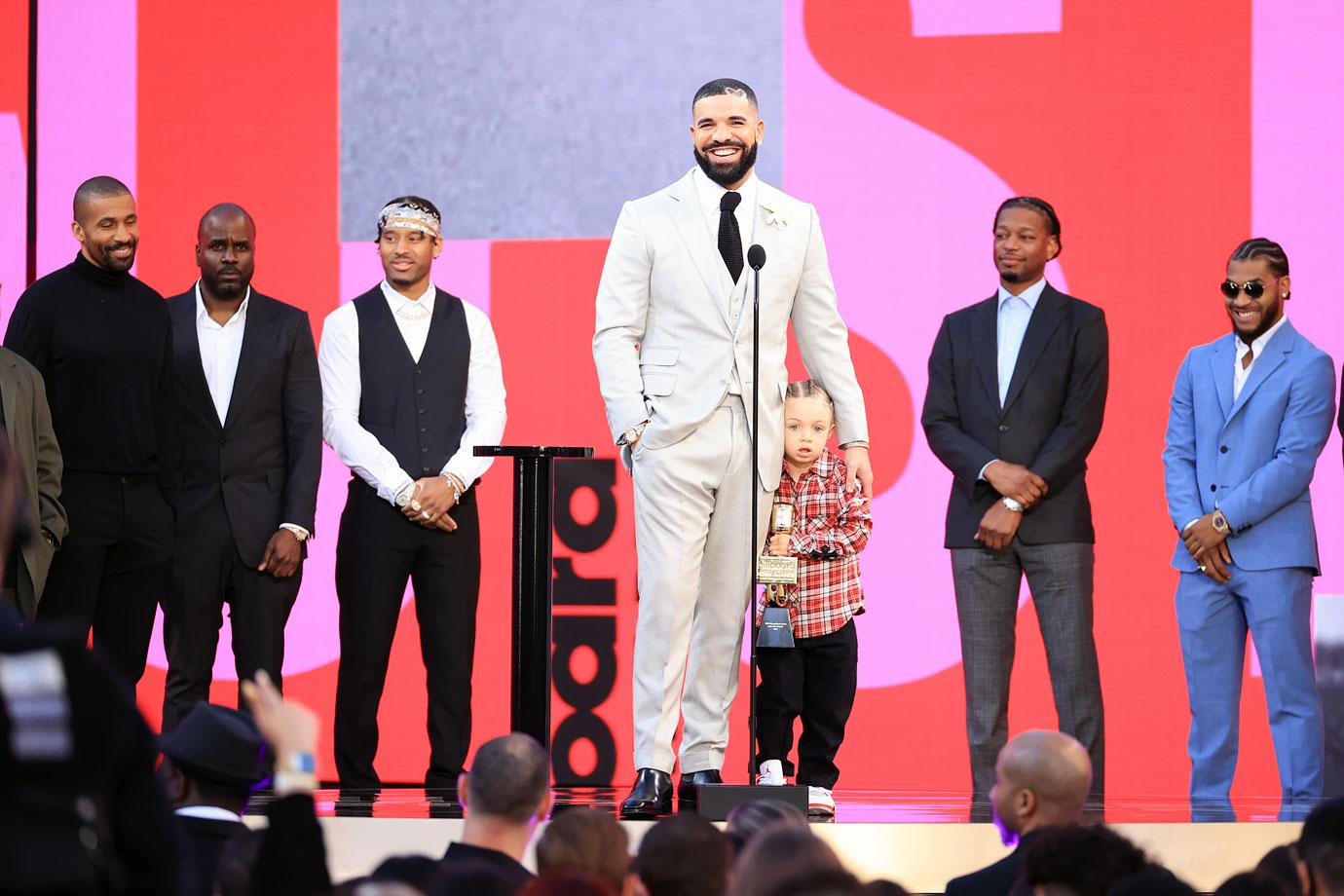 Article continues below advertisement
Drake accepted the prestigious honor during Sunday's Billboard Music Awards alongside his adorable 3-year-old son, Adonis Graham, who he shares with Sophie Brussaux.
"Thank you very much," Drizzy said, following a video montage of his career highlights. "That video was really full of a lot of confidence and bravado, but you know the truth is, I'm really bad at taking compliments. I'm really self-conscious about my music. Even if I do a good job, I always wonder how I could have done it better."
Article continues below advertisement
"I rarely celebrate anything," he continued. "For anyone watching this that's wondering how this happened, that's really the answer: It's being so unsure how you're getting it done that you just keep going in the hopes of figuring out the formula. Feeling so lucky and blessed that the fear of losing it keeps you up at night."
He admitted he "didn't write a grandiose speech about how to make it work or what it took" because "I don't quite understand it myself."
Article continues below advertisement
"I just know that I've spent an incalculable amount of hours trying to analyze all the things I did wrong, but tonight, for once, I'm sure as hell we did something right," he said.
Drake also made sure to give a special shoutout to his friends, longtime collaborators and the peers whose music leaves him "tossing and turning at night trying to figure out what I should do next."
Article continues below advertisement
He went on to thank his "beautiful family," turning his attention to his son. Though the doting dad dedicated the award to his toddler, the blonde, curly-headed cutie still managed to burst into tears and leave the stage clinging to his father's leg.
The rapper was nominated in seven categories this year but snagged only the award for top streaming songs artist. And the Artist of the Decade Award, of course.