Dr. Dre Mocks Divorce From Ex-Wife Nicole Young With T-Shirt, Days After Emotional Plea In Court
Dr. Dre spent the weekend making light of his nasty divorce from his ex-wife Nicole Young despite him getting emotional in court only days prior.
Over the weekend, the 56-year-old music mogul was spotted hanging out with his longtime friend rapper Xzibit.
Article continues below advertisement
He wore a shirt that on the front read "N.W.D" which was written in the same font that Dre's former band N.W.A. used on their albums.
Article continues below advertisement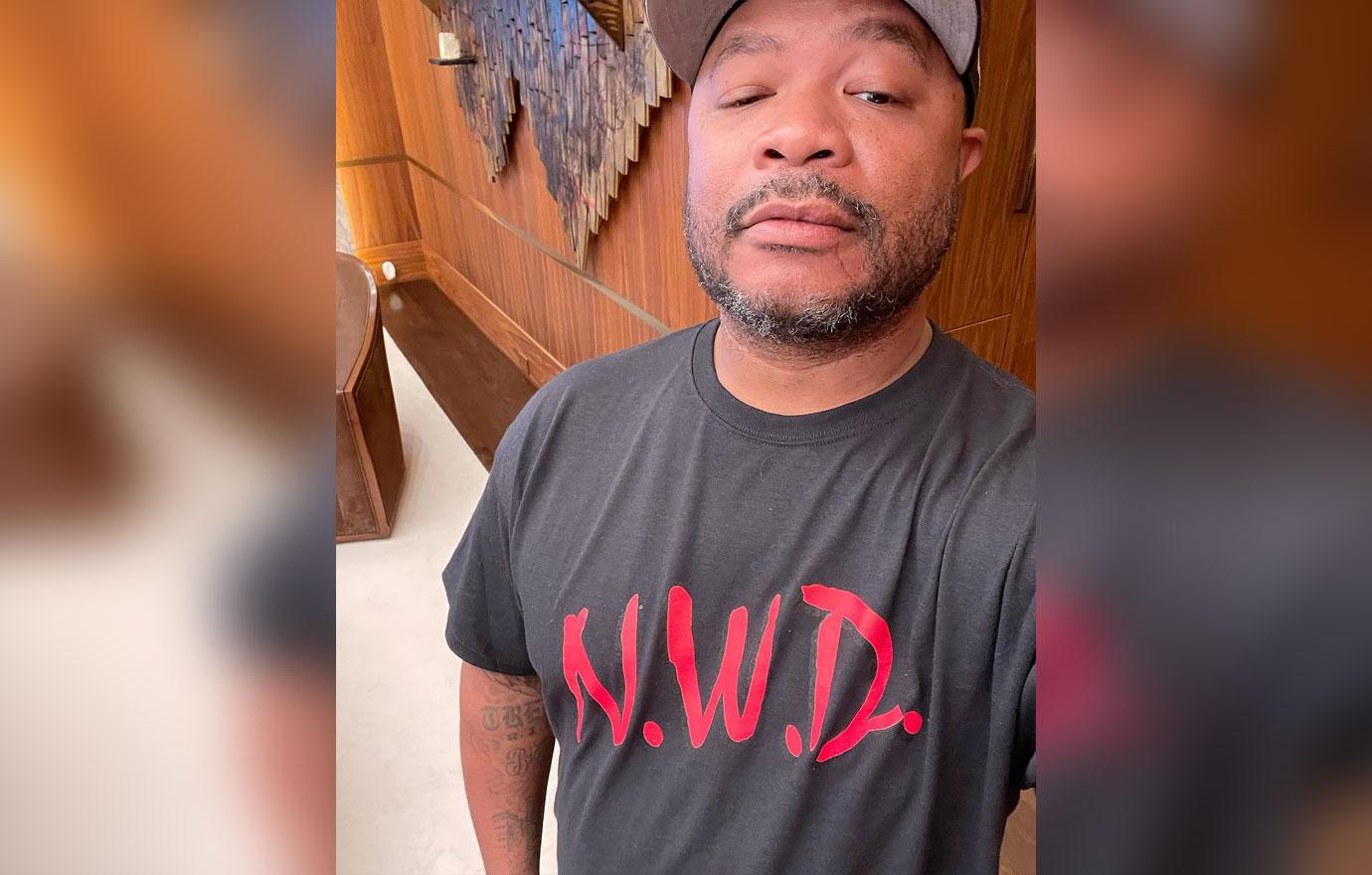 Article continues below advertisement
Dre was clearly impressed with the photo and posed with the back of the shirt with a small grin on his face.
The jokes about his marriage come shortly after Dre submitted declarations in court explaining he was desperate to settle the case with Nicole. He accused his ex of dragging out the divorce and hiring an army of lawyers to fight him. She claims he is trying to starve her out and is demanding an additional $4 million to fight him in the divorce.
Article continues below advertisement
The couple is also headed to trial over their prenuptial agreement. She claims Dre tore up the agreement years into their marriage and believes she is entitled to half of his estate worth $1 billion. He scoffed at the suggestion claiming he never tore up the deal and even provided a copy of the prenup to the court.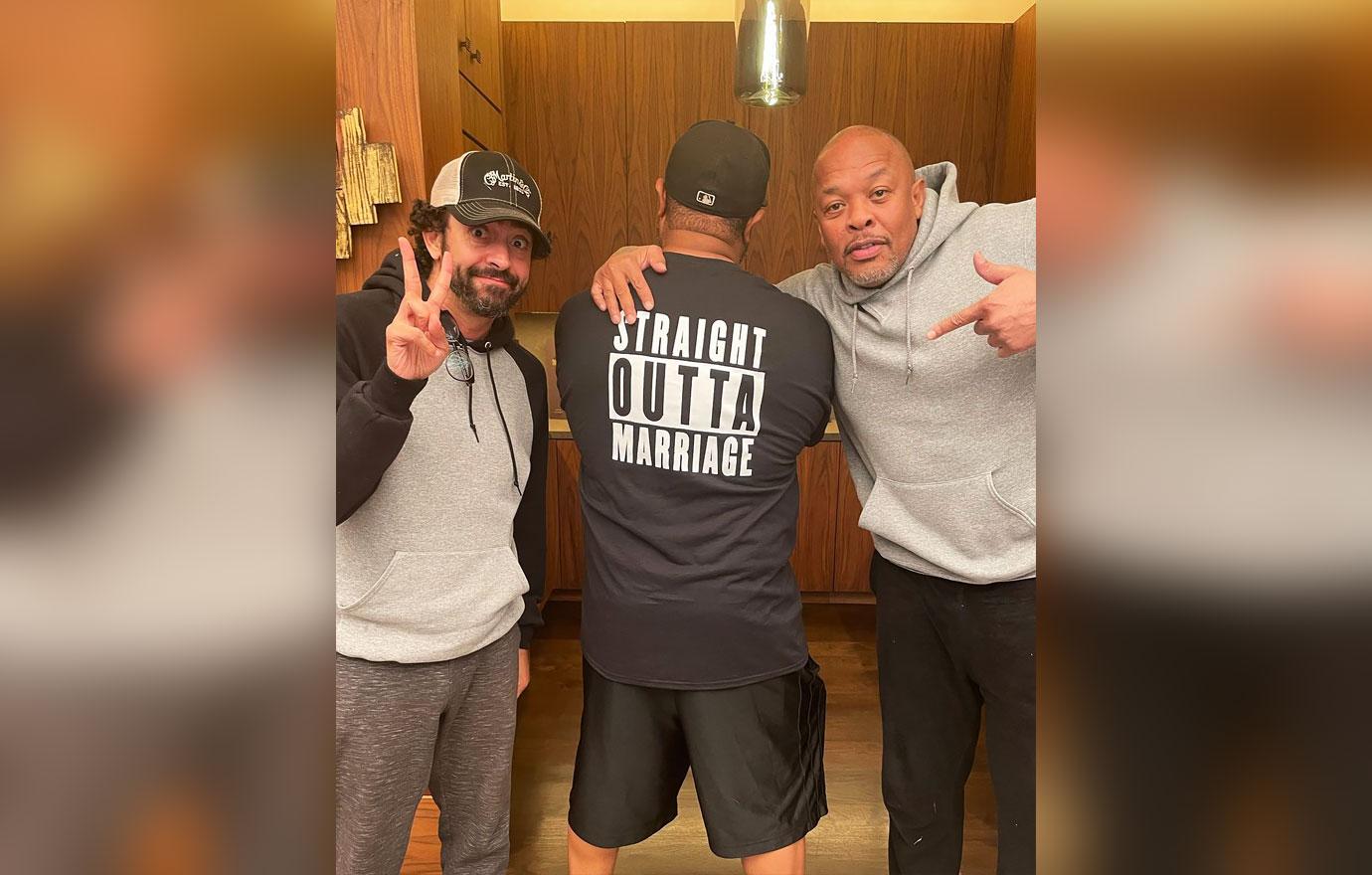 Article continues below advertisement
Dre also explained he cut off all ties with the mother of his 2 children last year. He said his last text to Nicole was in early August 2020. He wrote, "Let's keep it friendly and peaceful. Over and Out. I love you."
Only days later, Dre said Nicole "falsely" accused him of abuse in court. He said he was taken aback by her moves and decided to cut off communication with her. "This is a complete lie. Nicole is now also trying to get out of our Premarital Agreement by claiming that I supposedly forced her to sign the Premarital Agreement. This too is false."
Article continues below advertisement
"After learning last August of Nicole's false accusations of abuse, I realized then that I did not know the woman I had married and loved," he wrote.
The divorce is still raging on with no end in sight.