Claudia Jordan Trashed For Tweeting DMX Died, His Lawyer Says Rapper Is Still On Life Support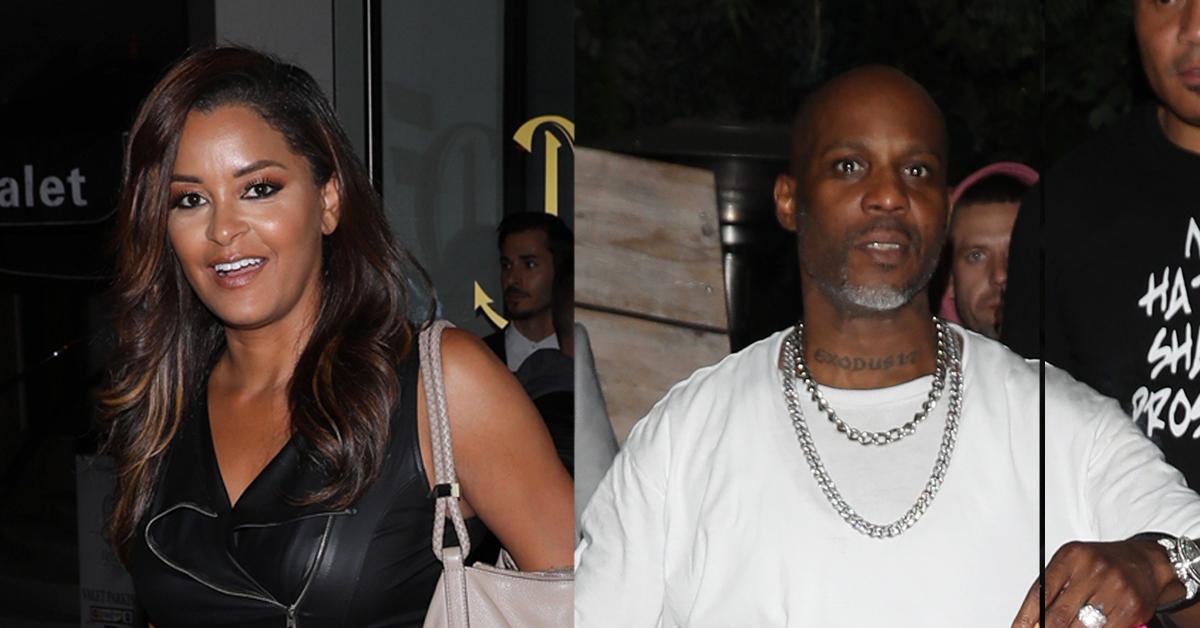 Claudia Jordan posted an inaccurate message on Twitter saying DMX had passed away and was torn to shreds despite quickly apologizing.
Earlier, the Fox Soul host posted the note, "Rest In Paradise DMX" with a crown and praying emoji. The problem is DMX is still active and fighting for his life in critical condition.
Fans were furious with Jordan for prematurely posting the message at the same time his family is praying at his bedside for him to recover. One person questioned her motives commenting, "You put the T in tacky, you are always pulling stunts like this sketti straps. Always."
Another replied, "No what you do is allow the family to post a statement of the persons passing then you send you condolences respectfully."
Article continues below advertisement
A couple of minutes later, Jordan deleted the original tweet and posted an apology. She wrote, "I'm sorry" with the praying emoji.
Article continues below advertisement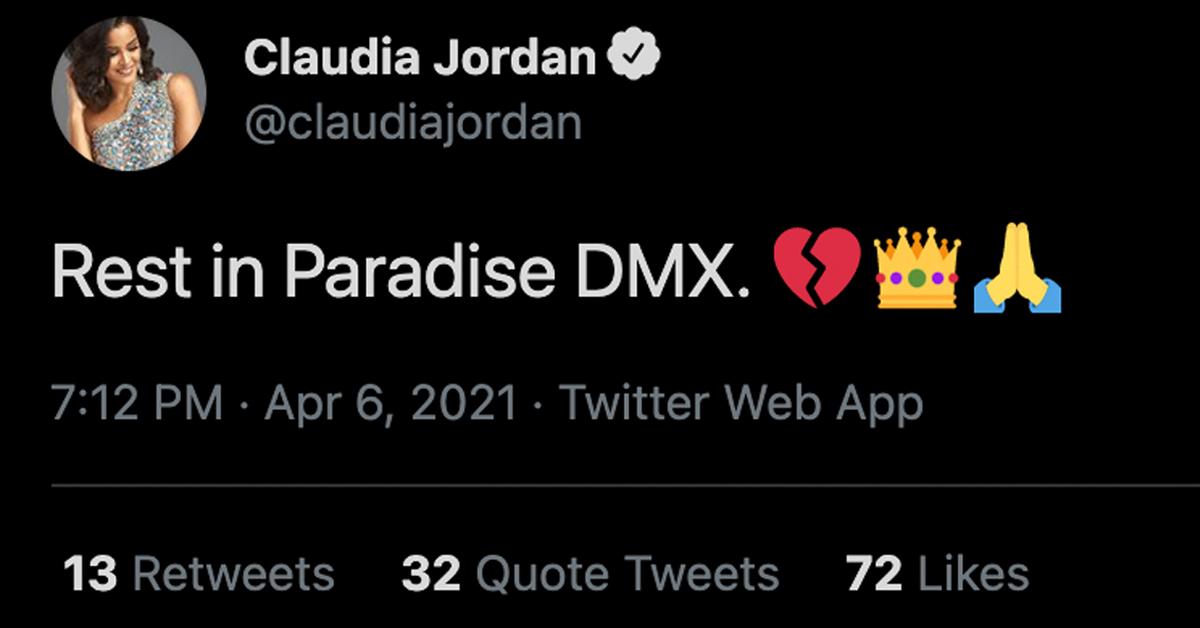 As RadarOnline.com previously reported, last week, DMX was rushed to a New York hospital after he suffered an overdose while at home. He reportedly had a heart attack after taking too many drugs.
DMX has been in a coma for several days. His brain was deprived of oxygen almost 30 minutes after the overdose. His condition has not changed since he was admitted.
DMX's manager, Steve Rifkind, says doctors are set to perform a series of tests on Wednesday. The exams are to see the level of brain function
Sources say DMX has had "little brain activity" and the prognosis isn't looking good. The results from Wednesday's test will determine the next step they take with his care.
Rifkind spoke of people like Jordan posting misinformation. He said, "DMX is currently on life support and in a coma. There are multiple people with inaccurate information about his well-being and it is not helpful and productive."
"Tomorrow he will undergo further tests on his brain function and his family will determine what's best from there. We appreciate your prayers and support," he ended.
DMX's family remains by his side.