Christina Ricci's Restraining Order Against Ex-Husband James Heerdegen Extended By Court Days Before Her Pregnancy Announcement, Judge Ordered Him To Anger Management
Christina Ricci's ex-husband James Heerdegen is prohibited from coming near the actress for several months after a judge extended the actress's protective order.
According to court documents obtained by RadarOnline.com, a Los Angeles Superior Court judge ordered Christina's restraining order against her ex will remain in effect until January 28, 2022.
Article continues below advertisement
A hearing was held on July 29 where both parties attended. They both agreed to extend the TRO until next year. They will only communicate with each other about their son Freddie on a phone app monitored by the court.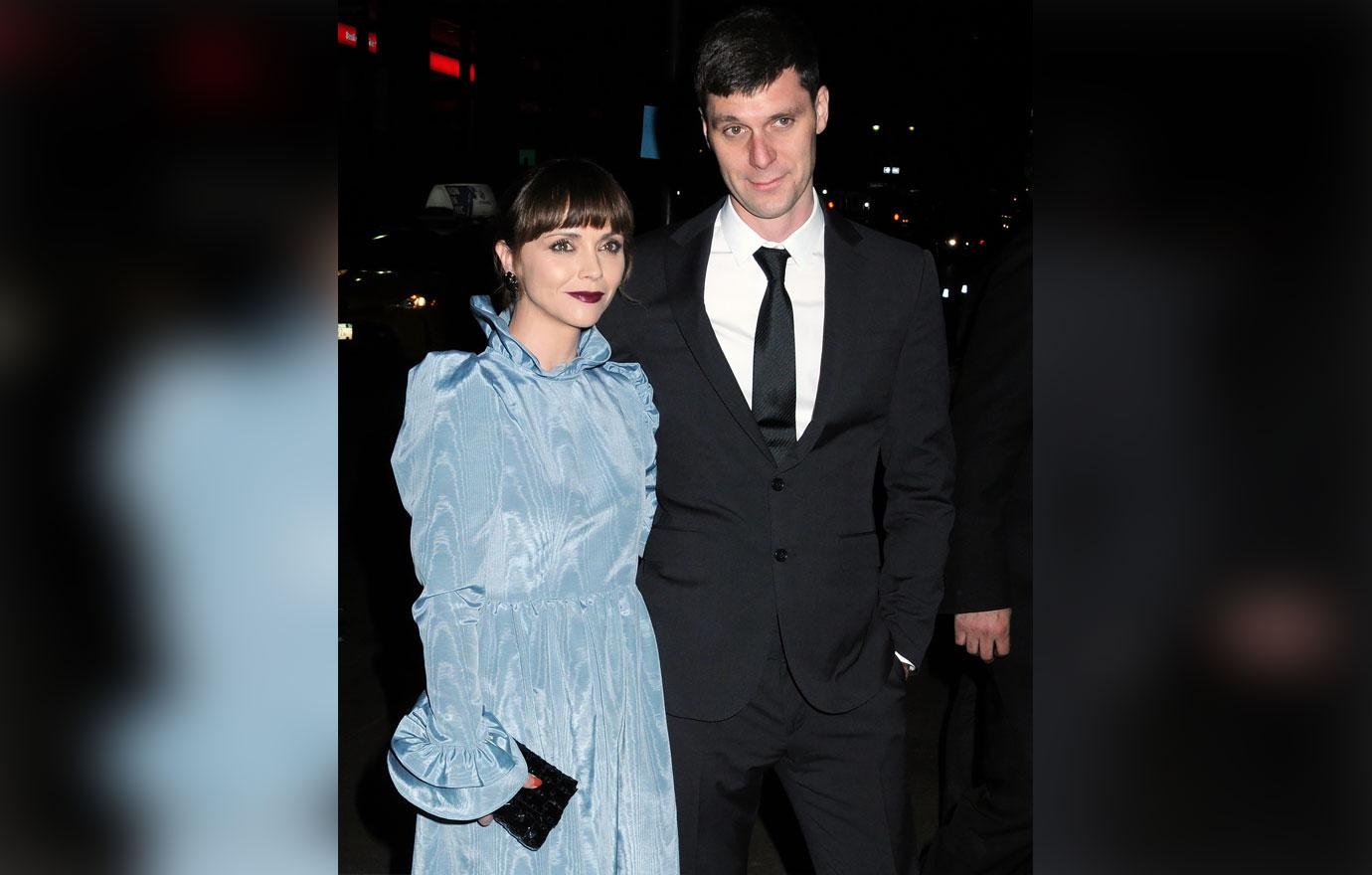 Article continues below advertisement
The order says while Christina is in Canada, instead of James coming to see their son he will get additional time later. The actress is set to be outside the states until mid-October.
Once she returns James will have visitation "which shall be monitored by a mutually agreed upon professional monitor." James has to pay $5k for the monitor and Christina covers anything over that expense. He was also ordered to complete an anger management program.
Article continues below advertisement
Earlier this week, Christina announced she was pregnant with her second child.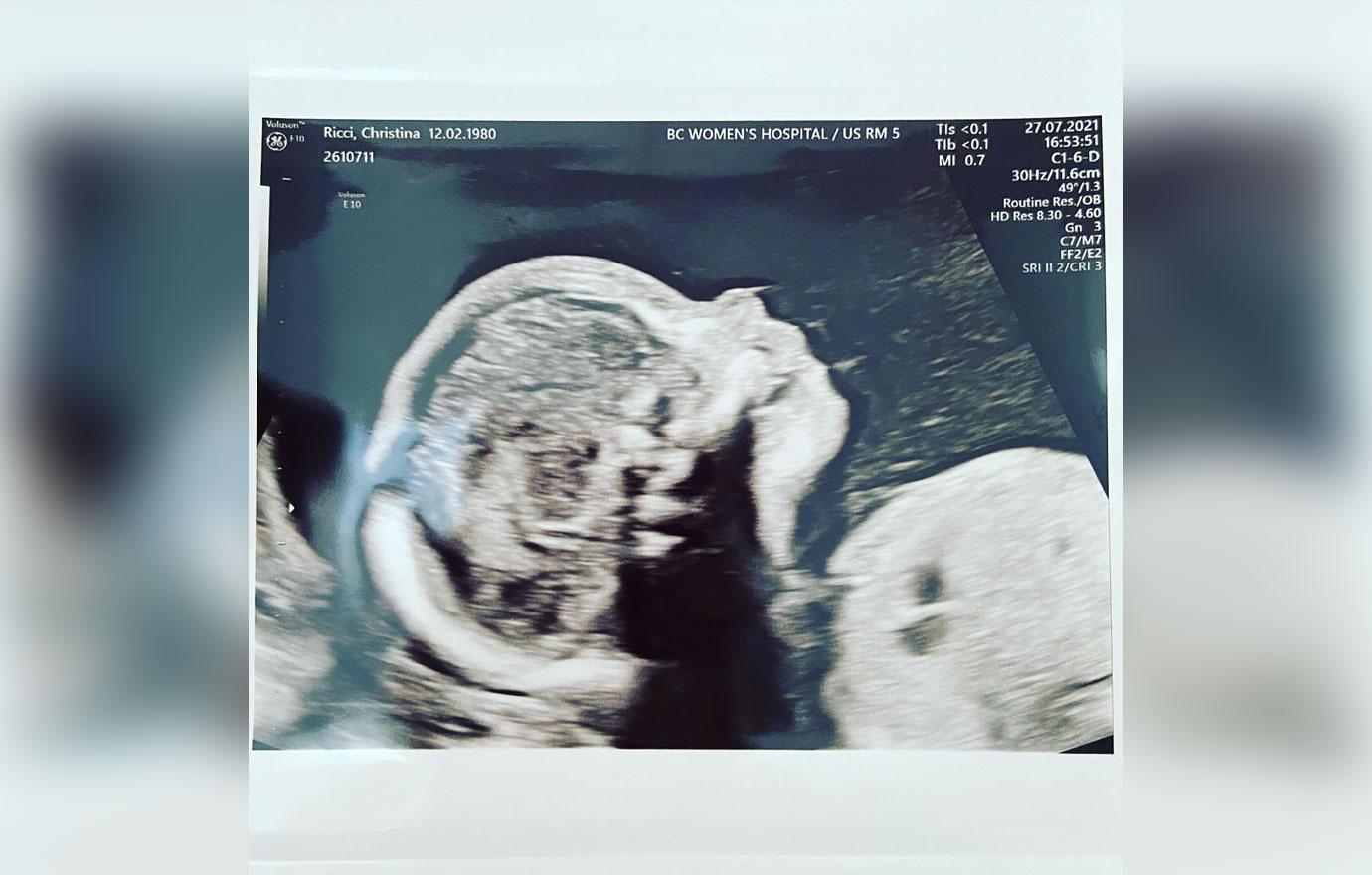 Article continues below advertisement
She posted a photo of her ultrasound on Instagram but didn't reveal the identity of the father. It appears the father is a hairstylist named Mark Hampton but neither has confirmed. The new baby comes months after she filed for divorce from her husband now ex-husband. The two were married from 2013 until 2020.
The Casper actress cited "irreconcilable differences" in the petition and demanded sole legal and physical custody of their 6-year-old son Freddie. The split has been nasty with the actress accusing him of being a terror during the pandemic. She obtained a restraining order against him after filing for divorce.
Article continues below advertisement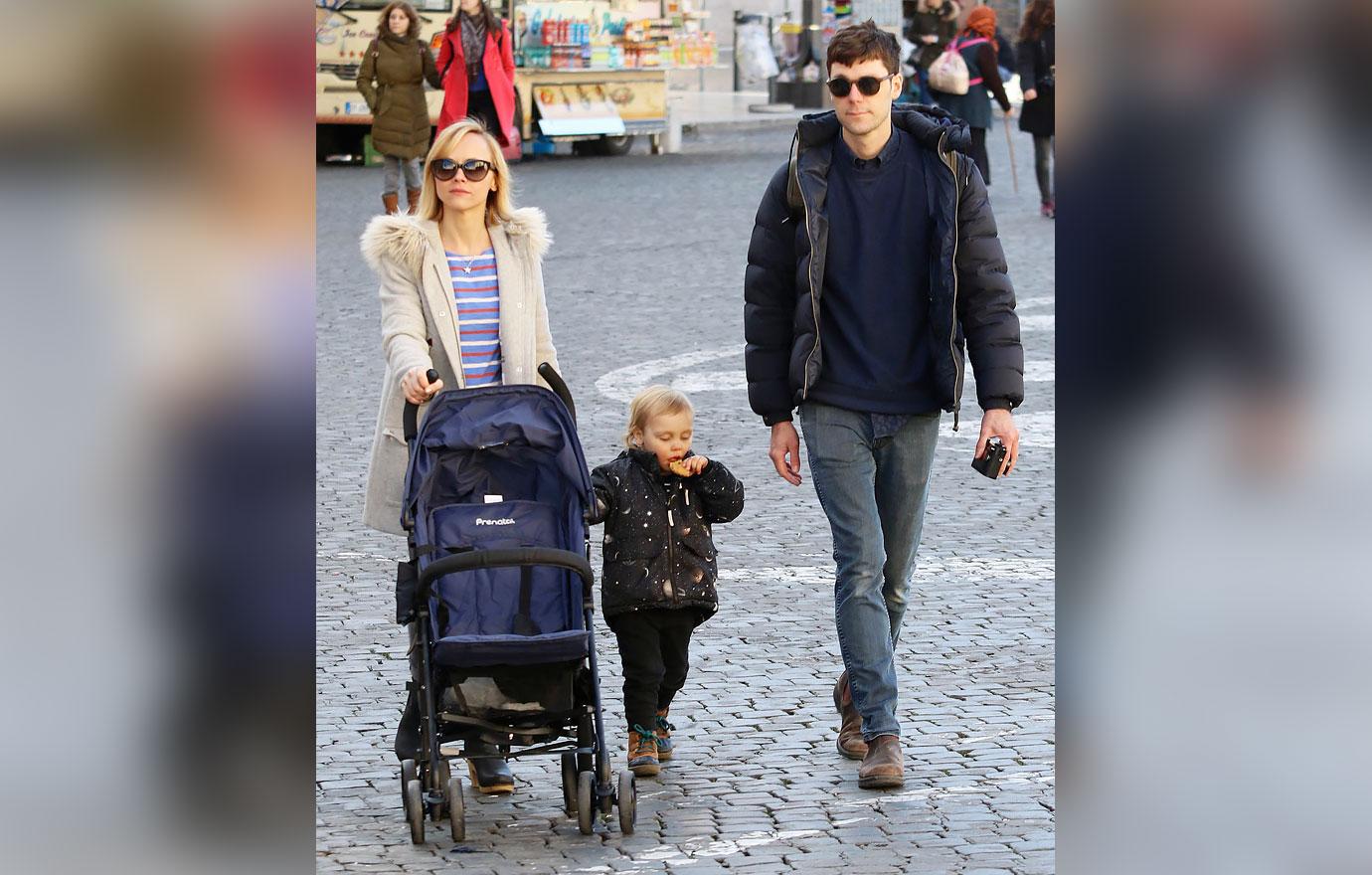 Christina said her ex beat her multiple times and she feared for her life. In court, she described an incident where he called her a pig and spit on her. Another incident involved him dragging her by her wrists on the ground.
Article continues below advertisement
While stuck inside their home, Christina claimed he assaulted her twice and even blocked her from calling 911. A judge signed off on the request and ordered James to stay 100 yards from the actress.