Christina Haack's New Boyfriend Joshua Hall Vacations With Her Kids, As She Appears To Make Dig At Ex Tarek El Moussa
We've said it before, and we'll say it again: Christina Haack wastes no time!
Mere weeks after going public with her new man, the HGTV star brought him along on a family vacation with two of her children.
Article continues below advertisement
On Sunday, the 38-year-old HGTV star posted a selfie showing her, her oldest kids and her boyfriend, Joshua Hall, aboard an airplane, headed to celebrate Brayden El Moussa's 6th birthday. The happy boy was sitting closely next to Josh, cheesing hard, while Christina sat in the row in front with her 10-year-old daughter, Taylor El Moussa.
"Someone's excited for his bday trip!!" she wrote atop the image. "Wheels up."
Article continues below advertisement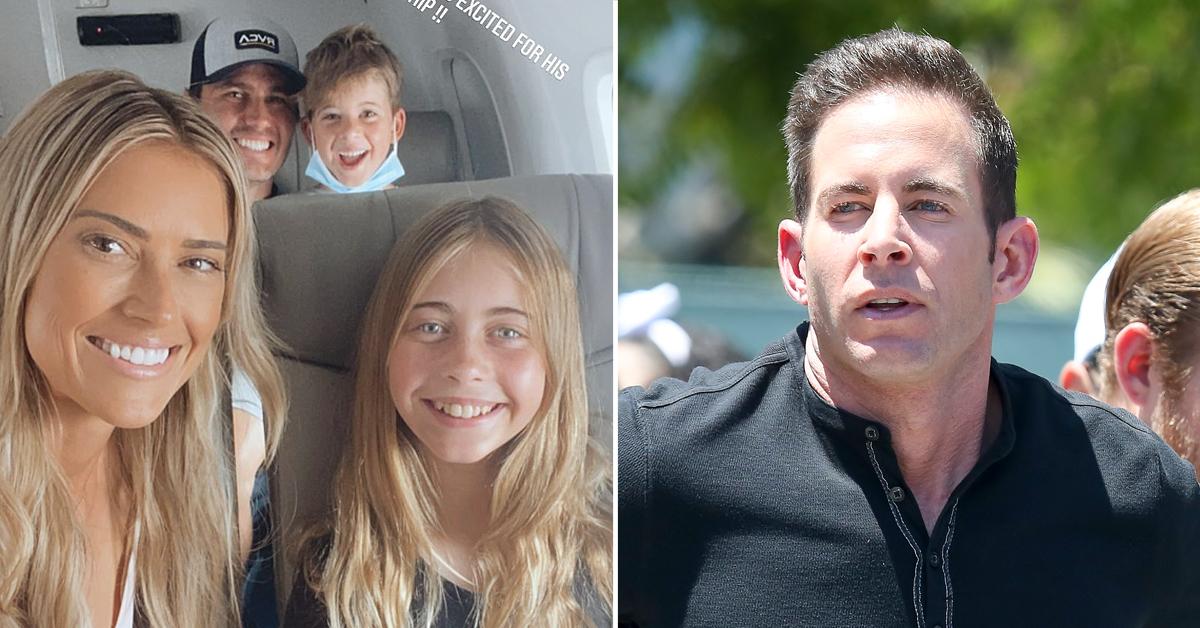 Article continues below advertisement
As RadarOnline.com previously reported, Tarek went off on the mother of his only two kids while the exes were filming their joint television show, Flip or Flop. Now, he's reportedly demanding a new crew for his spin-off series, allegedly due to the fact that he believes one of the existing members leaked the story of his on-set verbal tirade to the press.
"Happy [6 emoji] Brayden!!" Christina captioned a sweet family selfie, sans Tarek. "So feisty and full of life. I hope he always stays authentic, camera shy and always smiling!! I love being his mama!"
Article continues below advertisement
The mother of three went on to add, "Raising my kids to be hard workers who respect everyone and are kind is my biggest life goal. I love you sweet boy."
While her parenting claims could all be very well and true, it sure is an interesting thing to say given all the heat Brayden's father has been catching.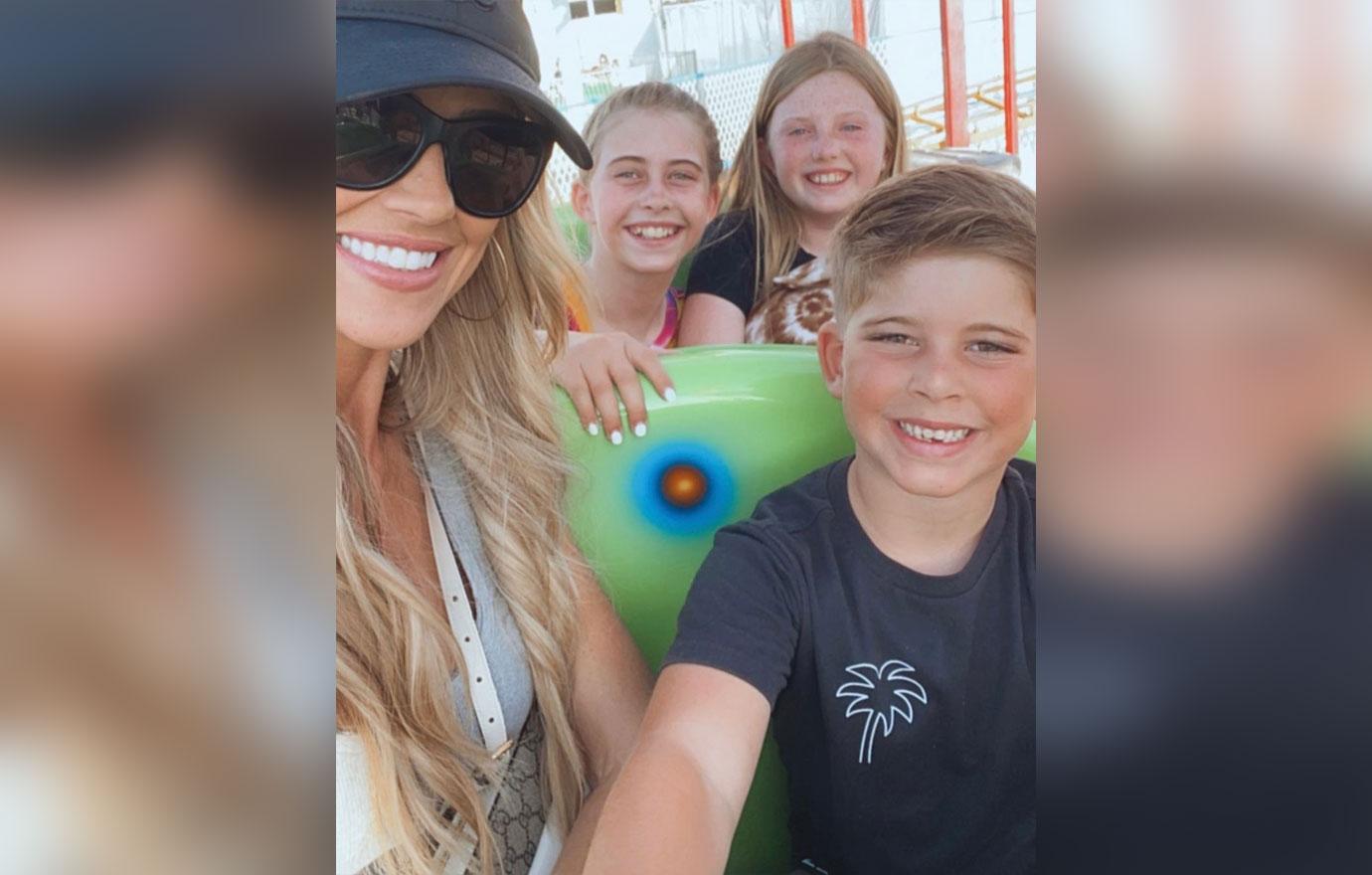 Article continues below advertisement
Last month, El Moussa allegedly went off on Haack while the two were at work, telling his once-wife that – basically – she ain't s--t.
According to production sources, Tarek did not like the way Christina alerted him that she and the crew were ready to begin filming, and all hell broke loose as a result.
In front of the rest of the show's team, Tarek allegedly called Christina a "washed-up loser" who he "made" and reportedly said that he likes to watch her fail.
El Moussa is said to have shouted at Haack that his soon-to-be wife – Selling Sunset star Heather Rae Young – is hotter and richer than her. He allegedly concluded his loud rant by saying, "Look at me, look at me, look at me. It's called winning! ... The world knows you're crazy!"
Article continues below advertisement
Following the alleged outburst, production reportedly stopped filming the former couple together for the rest of the day, only shooting scenes of them separately.
They resumed filming together two weeks later.
Now, he apparently wants to ensure that he's surrounded by tight-lipped employees only moving forward.
Article continues below advertisement
According to recent reports, Tarek's team went to the show's production company after his latest alleged rant made headlines and demanded that any crew member who was working on Flip or Flop that day be removed from the staff of his spin-off series, Flipping 101.
The production company – which also produces Haack's spin-off, Christina on the Coast – reportedly moved some workers around to accommodate El Moussa's demand.
Article continues below advertisement
It's important to note that Josh might be more than just Christina's boyfriend. Last week, she sent fans into a frenzy when she posted and deleted a photo showing what appeared to be a massive diamond ring on her left ring finger.
Considering Haack falls in love hard, fast and often (see below), it wouldn't be totally out of the question if she and Hall were engaged.
Article continues below advertisement
Christina and Tarek were married for 10 years before their divorce in 2018.
Soon after, she married Ant Anstead and went on to have one child with him – 2-year-old son Hudson London Anstead. Their divorce was finalized this past June.
She's been dating Josh for several months.
Each time Christina was married, she took her then-husband's name.
"Christina Hall" doesn't sound so bad; we just hope there isn't a cap on number of name changes allowed by Instagram.