Chet Hanks Cyber-Bullies Female Reporter Who Criticized 'White Boy Summer'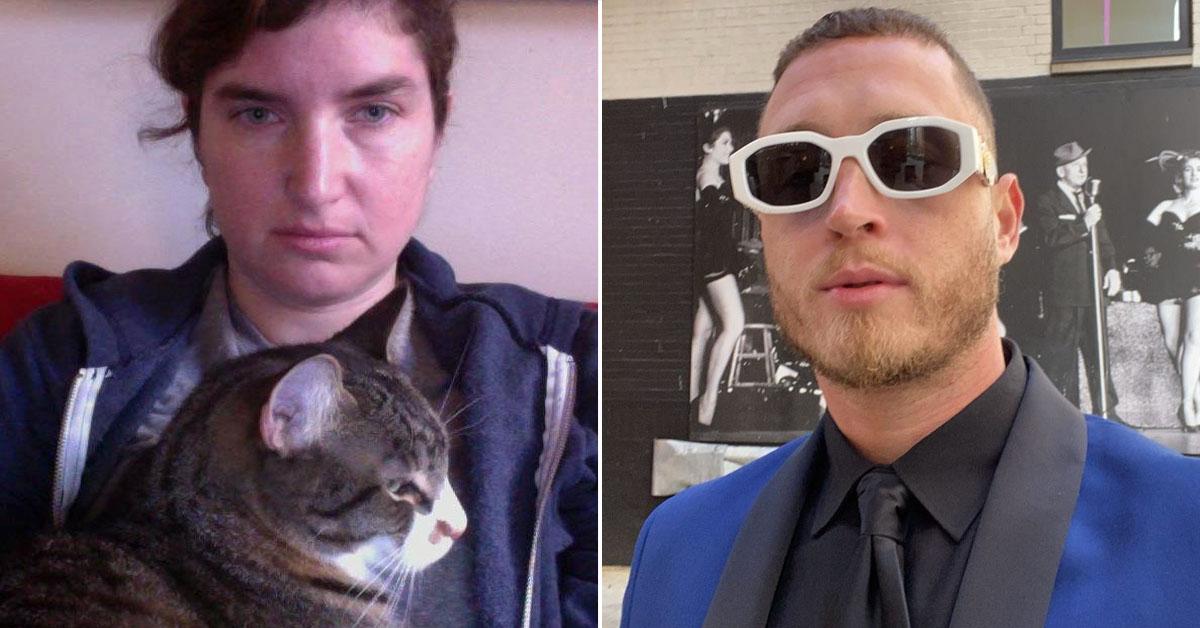 Chet Hanks is very protective of his self-proclaimed White Boy Summer – which went from a catchphrase first coined on Instagram, to a slogan slapped on merchandise, to a song and accompanying music video – all in a matter of weeks.
Article continues below advertisement
And when several publications covered the release of the track's music video – in which the 30-year-old son of Tom Hanks and Rita Wilson can be seen drinking what appears to be a 40-ounce bottle of beer out of a brown paper bag, rapping sans-shirt atop a 1964 Chevy Impala hardtop and shoving his face into the gyrating behinds of thong-clad women of color – his protectiveness over his new brand turned into straight-up cyber-bullying.
In an Instagram video posted Friday, Hanks took aim at various publications – such as The New Yorker and Vanity Fair – whose coverage of his WBS rollout perhaps did not mirror that of an overly positive press release. Almost every outlet that reported on the video also called out the fact that the rapper chose to release it in the midst of a legal battle with a Black ex-girlfriend, Kiana Parker, who claims he physically and emotionally abused her.
Article continues below advertisement
Hanks decided specifically to call out the author of the New Yorker article, Naomi Fry, tagging her and telling his fans, "I got some funny s--t to show you guys. So The New Yorker, Vanity Fair, they wrote shitty articles about me saying that like White Boy Summer was unacceptable. I wanna show you the people that write these articles, OK? So on the next slide, imma show you the headline and then imma show you the woman who wrote the article about me. Her name is Naomi Fry. You go take a look at her and then let me know: Who do you think is more tapped into the culture? Me or her? Let me know."
Article continues below advertisement
It's important to note Fry's article was published April 4 and that she admitted in the post she had to tweak her existing copy to reflect the release of Hanks' WBS apparel.
Article continues below advertisement
"For its logo, he seemed to aim for the popular Blackletter typeface," she wrote of the merch. "Used by brands such as Chrome Hearts and musicians including Kanye West and Phoebe Bridgers, it also bears a similarity to the Germanic Fraktur typeface, a twist which brought white-boy summer a little too close to Proud Boy summer."
Fry said nothing about Hanks' music video because it had not been released or even promoted at the time.
Article continues below advertisement
She did, however, question "his puzzling choice as a white man to speak in Black English" and admitted that the potential snowball effect of his initial catchphrase worried her.
"What was he asking us to vibe with, exactly?" Fry wondered. "The last few years have seen a sharp rise in violent white-supremacist actions – most notably the 'Unite the Right' rally in Charlottesville and the attempted Capitol coup – as well as seemingly more fratty but still plenty toxic instances of racism à la Barstool."
Article continues below advertisement
Fry also made reference to "Chet Haze's" early rapping days, during which he was "criticized for not just using the N-word but defending his right to use it, claiming that it 'unifies the culture of hip-hop across all races.'"
He continues to use the N-word in White Boy Summer.
Article continues below advertisement
"Watching Hanks navigate his way through his new gambit, I felt that he was tap-dancing on thin ice," Fry explained. "Part of my interest in his videos, I realized, stemmed from the fear that, at any moment, he might tip over from playful, open-handed fun to hard-core racism."
Hanks was recently handed a $1 million lawsuit, courtesy of ex-girlfriend Kiana Parker, who alleges Hanks was physically and verbally abusive toward her during their four-month relationship, which ended in January of this year.
Article continues below advertisement
As RadarOnline.com previously reported, per court documents, Parker claims Hanks once grabbed her arm, broke her phone, threatened to "blow her brains out" and told her no one would believe her because she was just a "ghetto Black b---h" and he was "Chet Hanks."
Represented by Hollywood attorney Marty Singer, Hanks has not only denied the allegations but also sued Parker for assault and battery, theft, and return of money he claims she stole from him.