Exclusive Details
Chet Hanks' Ex-Girlfriend's Lawyers Claim Tom Hanks & Rita Wilson Ignored Their Calls Prior To Assault Lawsuit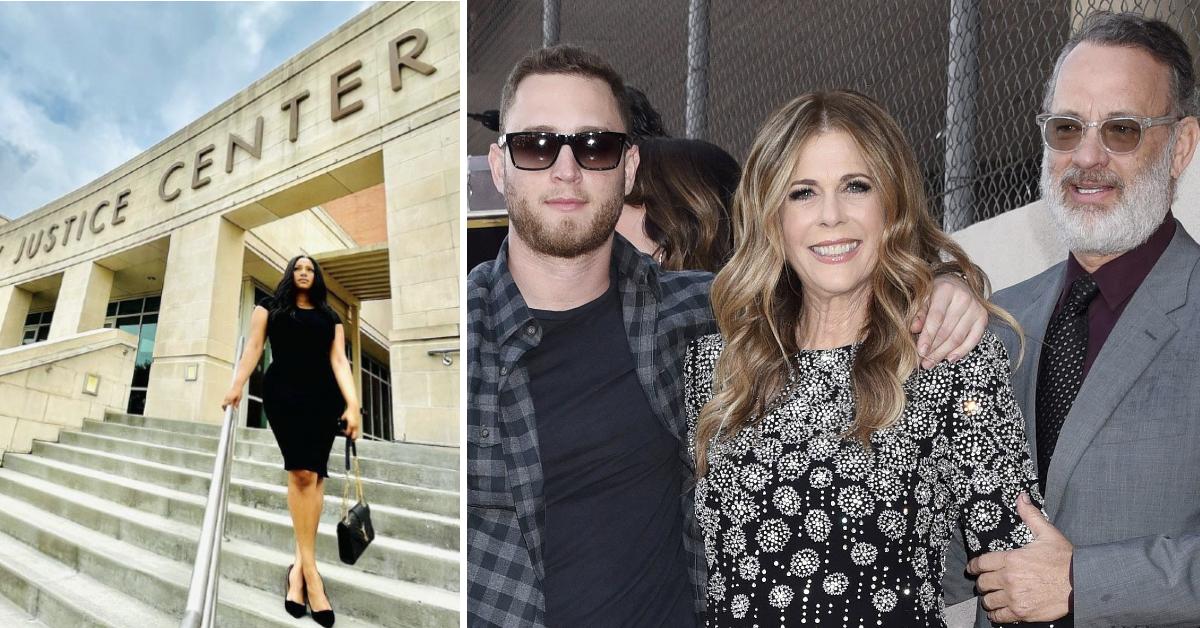 Tom Hanks & Rita Wilson reportedly ignored calls from the lawyers representing their son Chet's ex-girlfriend, Kiana Parker.
Earlier today, Parker and her lawyers, Kevin Murray and D'Angelo Lowe, held a press conference to discuss the $1 million-dollar lawsuit they filed against Hanks.
In the lawsuit, Hanks' longtime ex-girlfriend accuses the wannabe rapper of assaulting her on numerous occasions. During one alleged incident, Hanks tried to block Parker from leaving a hotel room while calling her a "ghetto black bitch."
Article continues below advertisement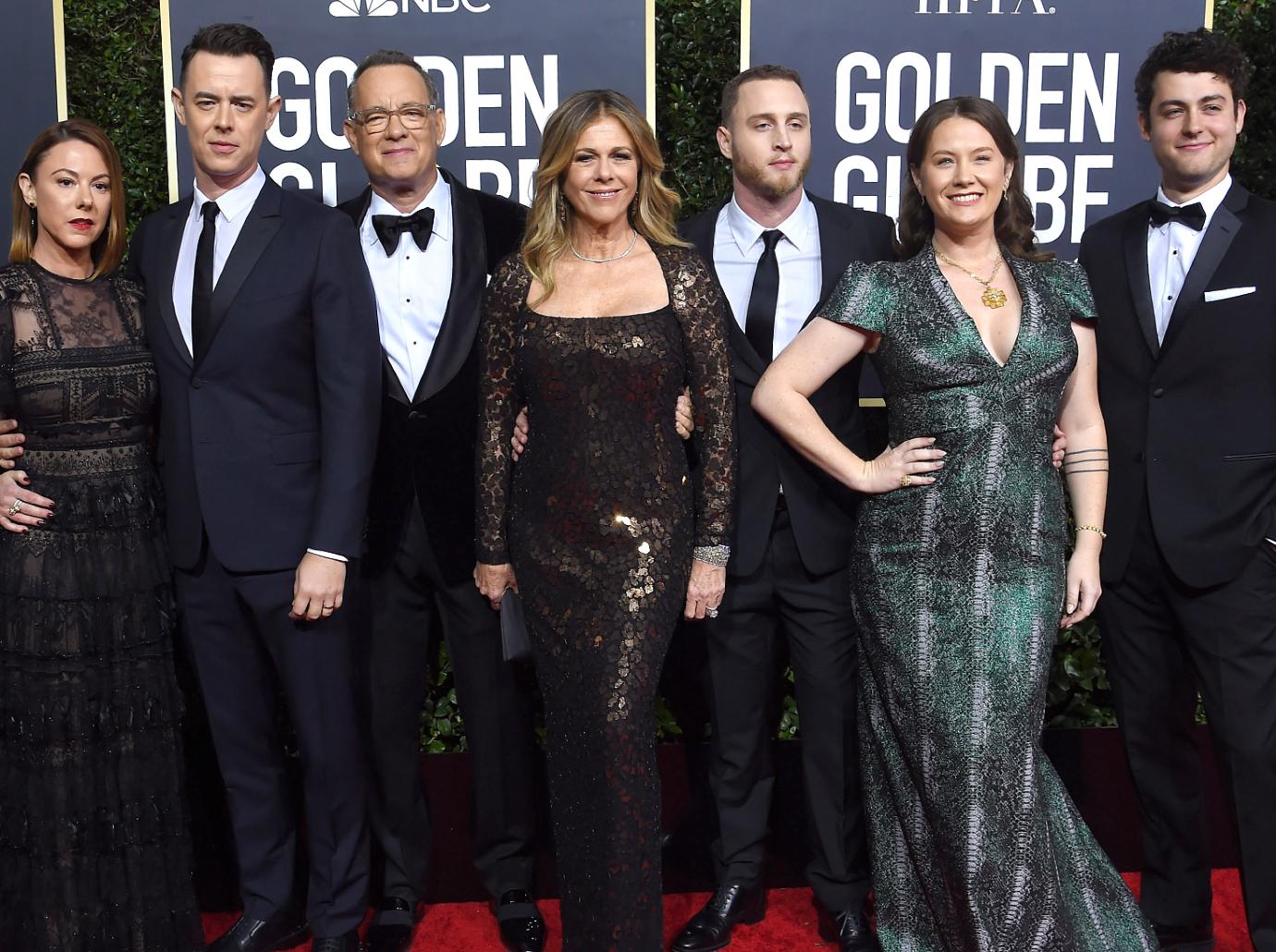 During the conference, Parker's lawyers said they tried to contact Hanks' parents, Tom & Rita, about the abuse allegations "multiple times" in January and February. Her attorney claims the famous actors "never responded" to their calls.
Murray said, "This is about violence within the confines of a relationship between a man and a woman, a man who mentally and physically and psychologically battered, Kiana Parker."
Article continues below advertisement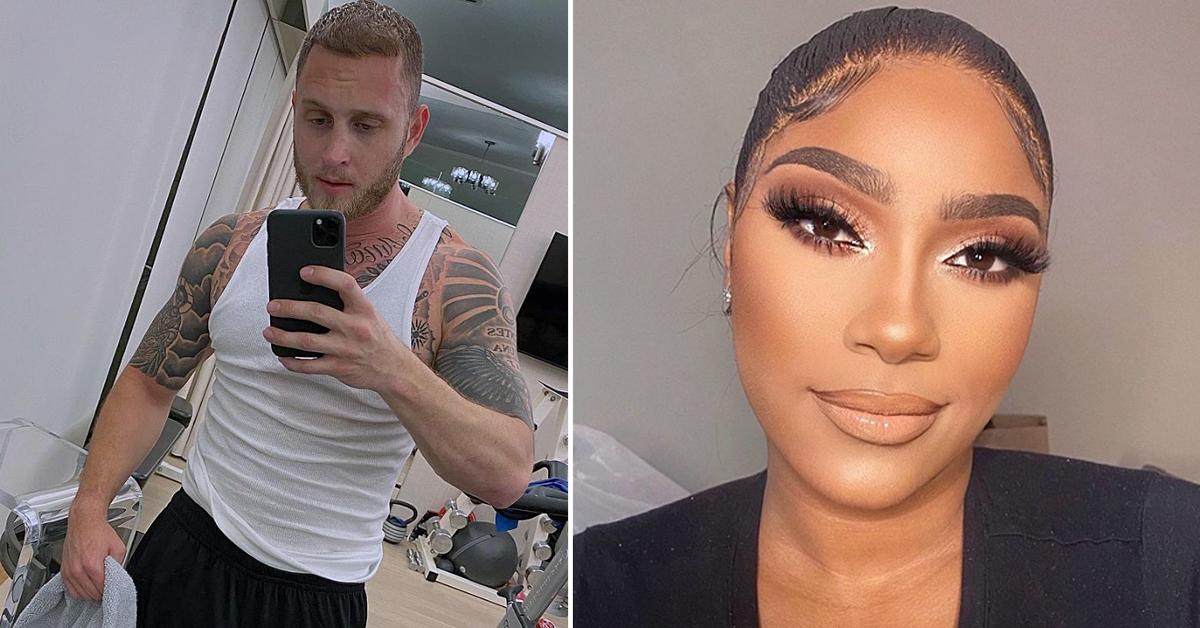 Parker's lawyers believe Chet has avoided being charged criminally because he is white. "I'm sorry, Chet Hanks would have been charged by now," Lowe said.
He continued, "Instead, he has not been charged and has made a mockery of Black women in the criminal justice system by proclaiming that it's going to be a 'white boy summer,' and a 'Black queen summer' while knowing he mentally and physically abused a Black queen."
Hanks' powerhouse lawyer, Marty Singer, denied the abuse claims. He said, "We consider the claims filed by Kiana Parker to be a shakedown... Her claims are completely false, fabricated and fictional."
Jake Paul Denies Sexually Assaulting TikToker Justine Paradise, Threatens Legal Action
As RadarOnline.com first reported, earlier this year, Parker obtained a temporary restraining order against Hanks.
Parker met Hanks in March 2019. They started living together in March 2020. In court docs, she claims Hanks got increasingly violent as time went on. In October 2020, Parker detailed an incident in a New Orleans hotel room where Hanks refused to let her leave.
In January 2021, Parker says she broke things off with Hanks. Tom's son allegedly got upset and ran at her with a knife. She accuses him of violently assaulting her in the driveway and dragging her across the concrete. Police arrived to the scene but Hanks left before they arrived.
This week, Parker filed a $1 million-dollar lawsuit against Hanks for assault & battery. For his part, Hanks filed his own lawsuit against Parker accusing her of assault. He also claims she used his credit cards without his permission.