Cardi B Denies Lying To Judge About Doctor's Note After Being Called Out For Paris Fashion Week Appearance
Cardi B is in the hot seat after being seen out in Paris Fashion Week weeks after claiming her doctor told her not to fly.
According to court documents obtained by RadarOnline.com, the Bodak Yellow rapper is firing back as she is facing sanctions in her $5 million court battle with a man named Kevin Brophy Jr.
Article continues below advertisement
Brophy is suing Cardi for using his photo on the cover of her mixtape Gangsta Bitch Music Vol. 1 without permission. The photo showed Cardi sitting in the backseat of a limo with a heavily tattooed man performing oral sex on her.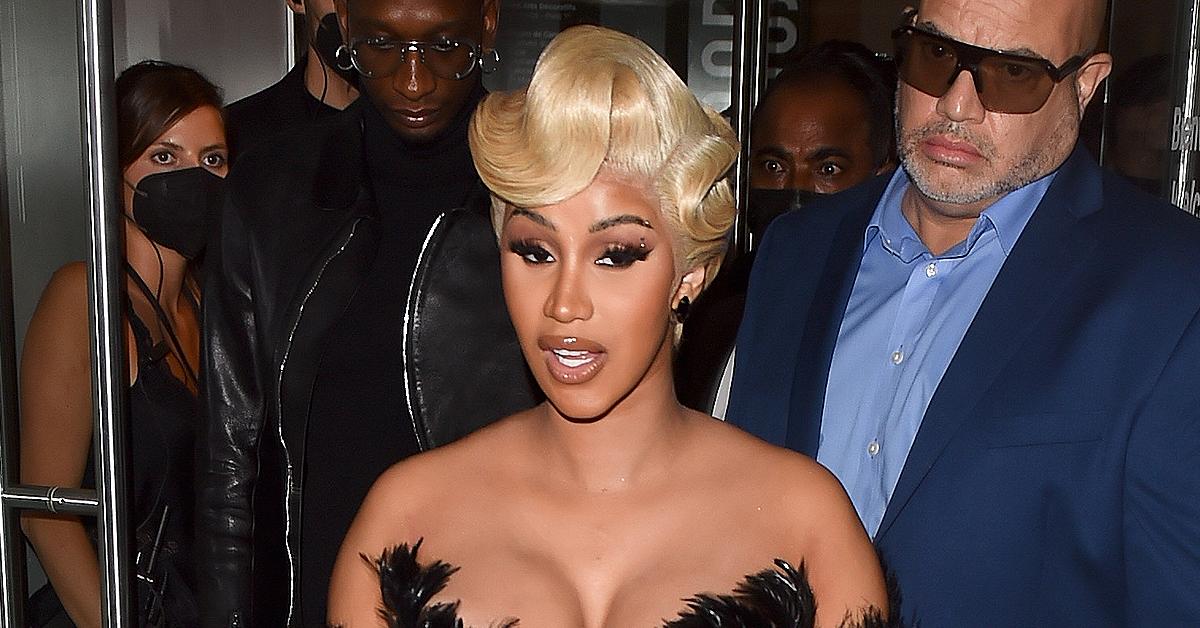 Article continues below advertisement
In his suit, Brophy says the photo is him and he was furious with how Cardi used it. The rapper called the suit nonsense and called it nothing more than a shakedown.
The case has dragged on for years with several delays. Recently, Cardi pleaded for the trial to be pushed from October 26 until next year. She said her doctor had advised her against traveling from New York to California after giving birth to her son on September 4.
Article continues below advertisement
The judge was swayed by the argument and pushed the trial till February 1, 2022. Brophy accepted the decision at first until he saw Cardi at Paris Fashion Week after claiming it was unsafe for her to travel.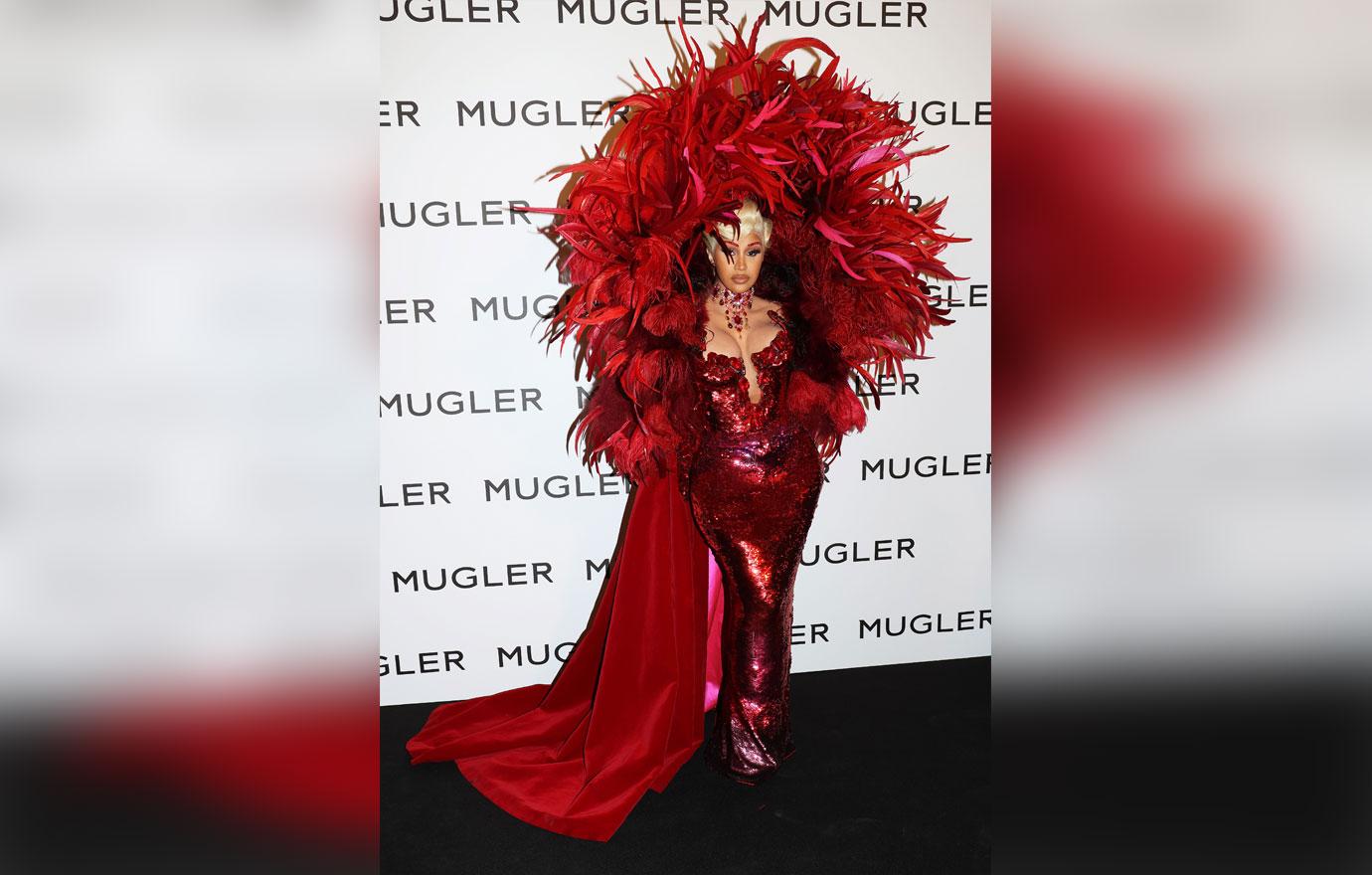 Article continues below advertisement
He is accusing Cardi of misleading the court with her statements. There is no reasonable explanation for" Cardi to "suggest that she could not, and would not, leave New York because she needed to be with her children and that it was not safe to be in public places, only for her to appear two weeks later in Paris."
Brophy is demanding the trial be pushed up to December. He also wants her sanctioned to the tune of $8,310. Now, Cardi is trying to explain her decision to fly to Paris.
Article continues below advertisement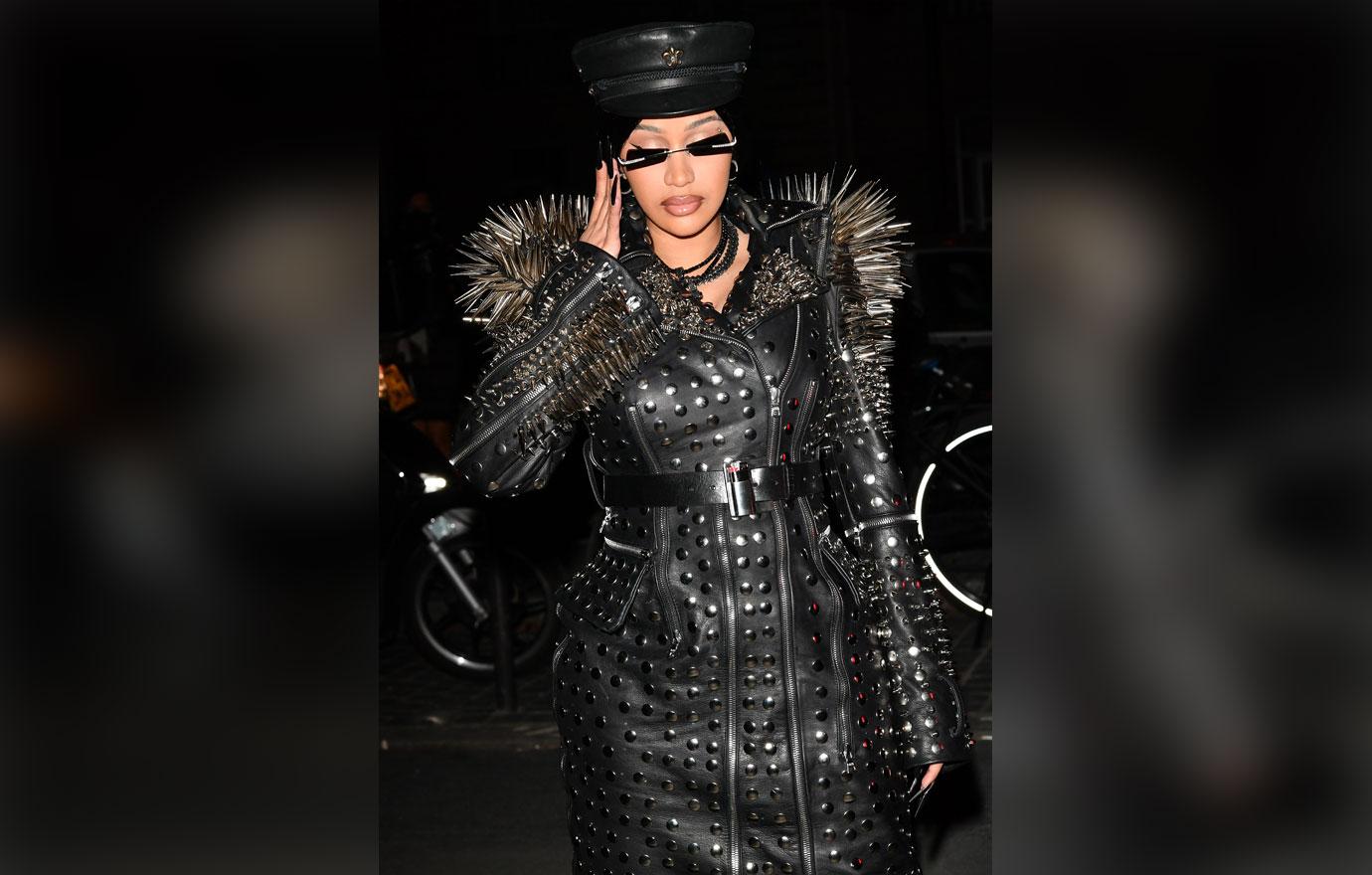 Her attorney said Cardi was approached with a proposal from the renowned fashion designer Mugler for her to appear and represent "its latest designs at Paris Fashion Week. The opportunity to take part in such an internationally renowned, widely publicized and prestigious event, on behalf of someone of the world's greatest fashion designers, was simply too important, from a career standpoint, and too lucrative, to disregard."
Article continues below advertisement
Cardi tells the court she made arrangements for her daughter and newborn son to be taken care of by her mom and a nurse. Further, her attorney says Cardi was in contact with her kids via FaceTime several times each day.
They also underwent medical exams before her departure to Paris and were in fine health. She is demanding the trial date not be moved and doesn't believe sanctions are necessary. The judge has yet to rule.