Bruce Willis Spotted Using Earpiece While Filming Movie Two Years Before Revealing Aphasia Diagnosis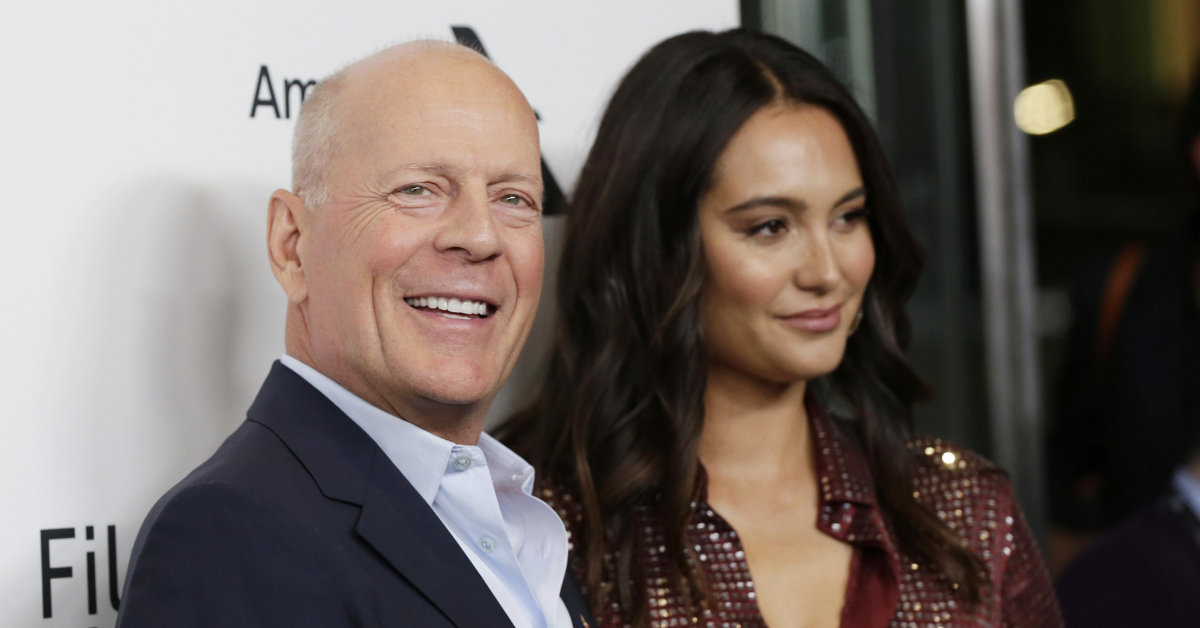 Bruce Willis has reportedly been spotted utilizing an earpiece and prompter in a scene from a movie that was first filmed as early as 2020, seemingly confirming what RadarOnline.com was told — the actor was struggling to remember his lines and was fed them years before revealing his aphasia diagnosis.
This latest revelation comes just hours after Willis' family announced the actor is suffering from a disorder that disrupts cognitive abilities. His family also announced that Willis sadly has no choice but to "step away" from acting in light of his health issue.
Article continues below advertisement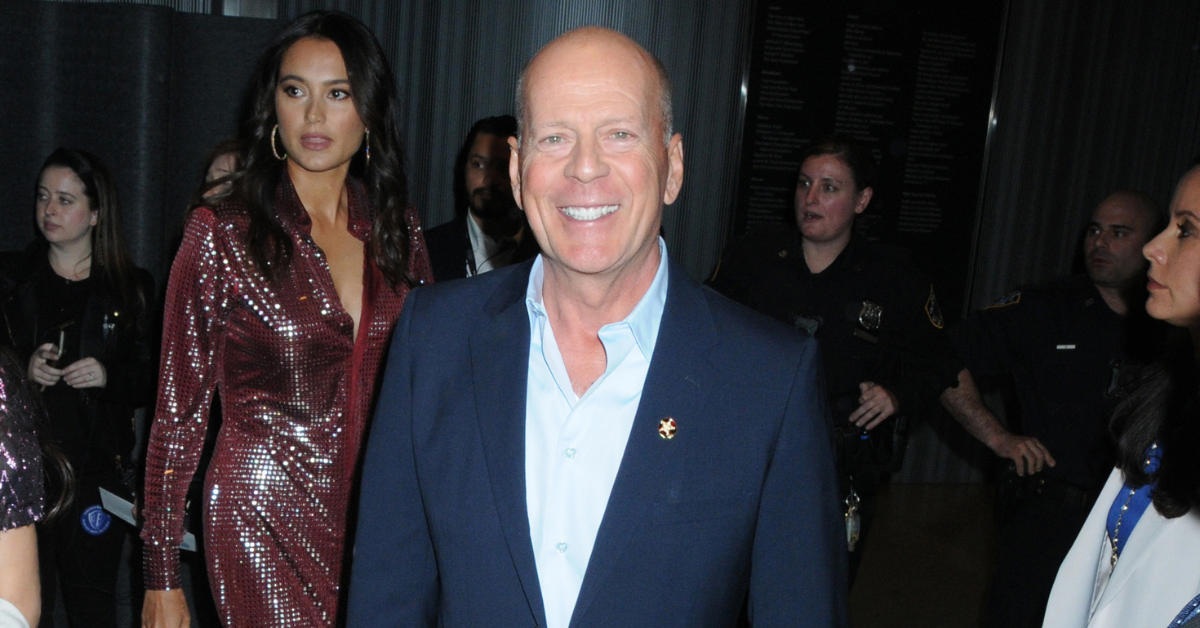 In a video obtained by Daily Mail, Willis can be seen using an earpiece while filming the movie American Siege.
While the film was released in 2021, it was reportedly filmed in its entirety in 2020, meaning that the Pulp Fiction and Die Hard actor was being fed his lines at least two years before his family's heartbreaking announcement on Wednesday.
Although Willis has been spotted using an earpiece as early as 2020, our sources claim the 67-year-old Unbreakable star has been having trouble remembering his lines from as early as 2015 when he was starring in the Broadway debut of Misery.
His condition seemingly continued to worsen further because four years later, while filming Glass, Willis reportedly had trouble delivering his lines.
Article continues below advertisement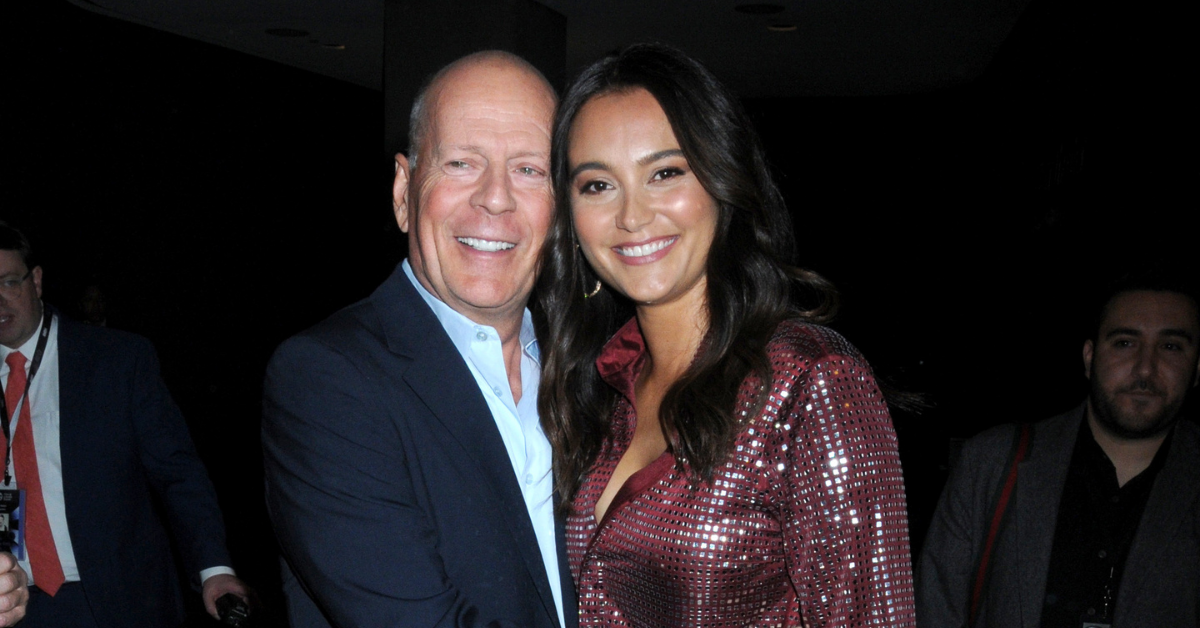 "While filming Glass, staffers worked around him by cutting and editing and having him overdub lines because he struggled to remember and/or deliver them," an insider revealed to OK! Magazine in January 2021, more than one year before Willis' family's recent announcement.
"In most scenes on Glass he's hooded, and they used stand-in and body doubles to replace him," the source continued. "On set, he wouldn't smile and was always chaperoned by an assistant to guide him while walking."
"The good news is that although there is the real concern of dementia fears, it largely has not impacted his ability to work in Hollywood — and in true superhero form — he won't slow down because new technology like earpieces allows actors of his caliber not to skip a beat."
As RadarOnline.com reported, Willis' condition has grown so bad in recent years that he was forced to turn down big projects in which he would be the star in exchange for smaller projects where he could collect a large paycheck for just a few days of work.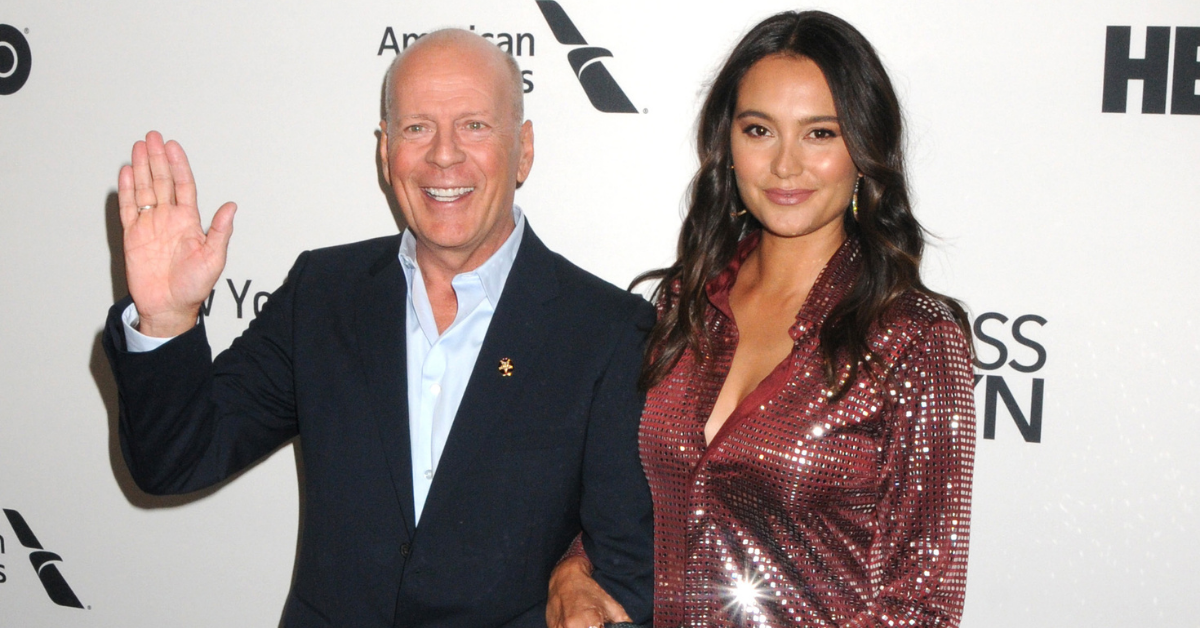 While the recent news regarding Willis' aphasia diagnosis is nothing less than heartbreaking, the actor appears to have the complete support of his family by his side to help him through what is expected to be a challenging recovery.
"To Bruce's amazing supporters, as a family we wanted to share that our beloved Bruce has been experiencing some health issues and has recently been diagnosed with aphasia, which is impacting his cognitive abilities," the announcement written by Rumer Willis and signed by Willis' current wife, Emma, his ex-wife, Demi Moore, as well as his kids, Rumer, Scout, Tallulah, Mabel, and Evelyn, read on Wednesday. "As a result of this and with much consideration Bruce is stepping away from the career that has meant so much to him."
"This is a really challenging time for our family and we are so appreciative of your continued love, compassion and support," the Instagram statement continued. "We are moving through this as a strong family unit, and wanted to bring his fans in because we know how much he means to you, as you do to him. As Bruce always says, 'Live it up' and together, we plan to do just that."