Britney Spears Lives It Up In Las Vegas Weeks After Announcing The Loss of Her 'Miracle Baby'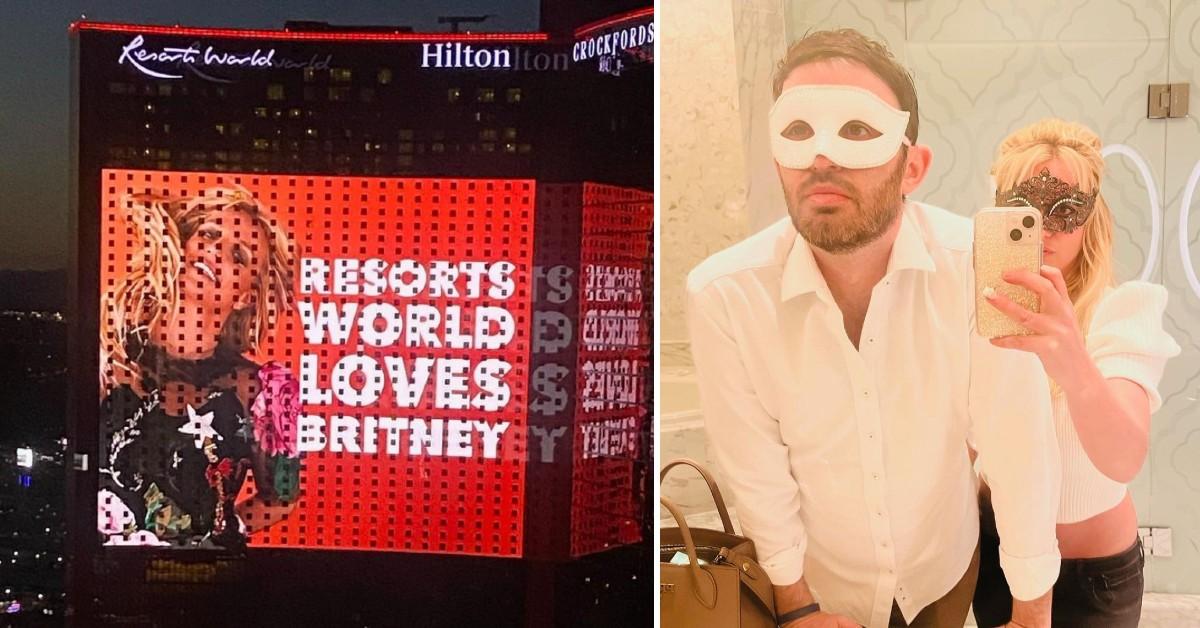 Weeks after announcing the end of her pregnancy, Britney Spears was on the Las Vegas strip living it up.
Spears is no stranger to Las Vegas having held a four-year residency at one of the hotels.
Article continues below advertisement
The pop star was on the strop with fiancé Sam Asghari and her agent Cade Hudson in recent days.
Spears posted on Instagram shots of her back in Las Vegas. She wrote "Thank you Cade and @resortsworldlv for inviting me !!!! Or wait … did I invite myself??? Either way thanks for showing me such a good time !!"
Article continues below advertisement
The star then shared shots of her in costume, a giant sign on Resorts World exclaiming their love and at the pool.
Spears is no stranger to Vegas, but this is her first trip since her residence, which happened as part of conservatorship. But Spears told of how she hated performing under the eyes of her father and would not go back on stage until she had her freedom.
Late last year, a judge ended that conservatorship making Spears a free woman.
Article continues below advertisement
"Britney had a great time," a source told Page Six. "There's a world of difference between Vegas under her conservatorship and Vegas as a free woman, and she gets to experience it with a new set of eyes now."
The trip also came less than a month after Spears announced she lost her "miracle baby." In an Instagram post. During the trip to Vegas, Spears seemed happy and carefree with her loved ones.
In April, Spears seemingly announced she was pregnant to the delight of her millions of fans. But, on May 14, she announced that the pregnancy was over and asked for privacy.
"It is with our deepest sadness we have to announce that we have lost our miracle baby early in the pregnancy," Spears wrote on Instagram. "This is a devastating time for any parent. Perhaps we should have waited to announce until we were further along however we were overly excited to share the good news."