Exclusive
BUSTED: Make-Up Kit Used To Create FAKE Bruises Found In Photo Amber Heard Submitted To Court Showing 'Drunken' Johnny Depp Passed Out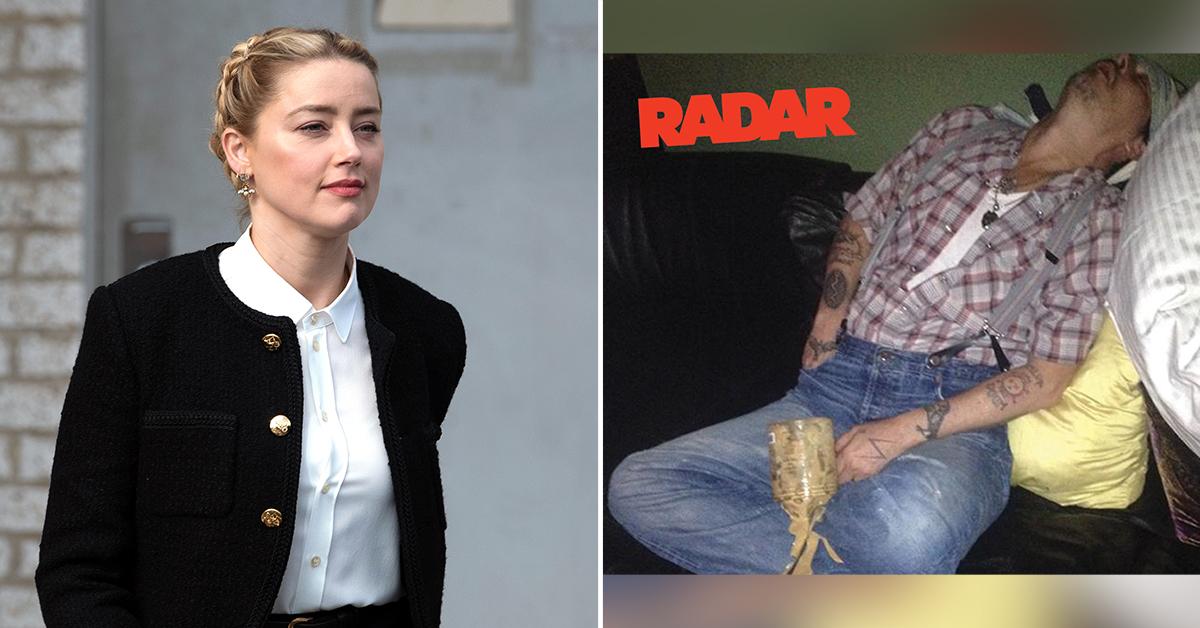 Amber Heard faces the sensational prospect of perjury charges if new photo evidence is proven to show Johnny Depp's ex-wife used a so-called "bruise kit" to support her claim that she suffered beatings at the hands of the Hollywood star.
A candid photo — submitted to a court in Fairfax Country, Virginia, which is deciding the fate of Depp and Heard's dueling defamation cases — has been analyzed to show what appears to be a make-up palette routinely available for purchase online.
Article continues below advertisement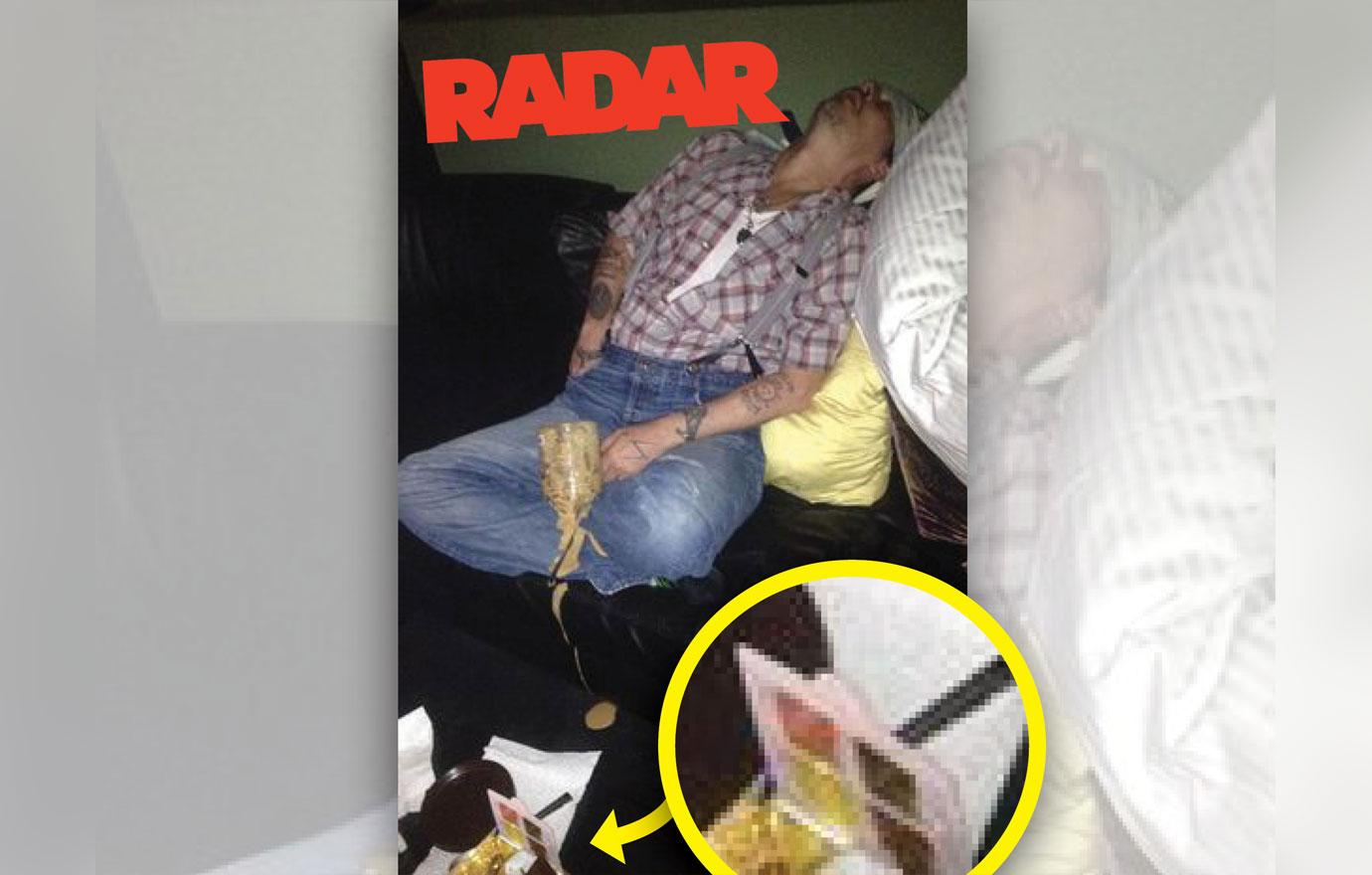 The "bruise kit" is comprised of various shades of foundation and make-up used to simulate what a battered face would look like.
The explosive development has the potential to shake up the $100 million trial being watched around the world.
Article continues below advertisement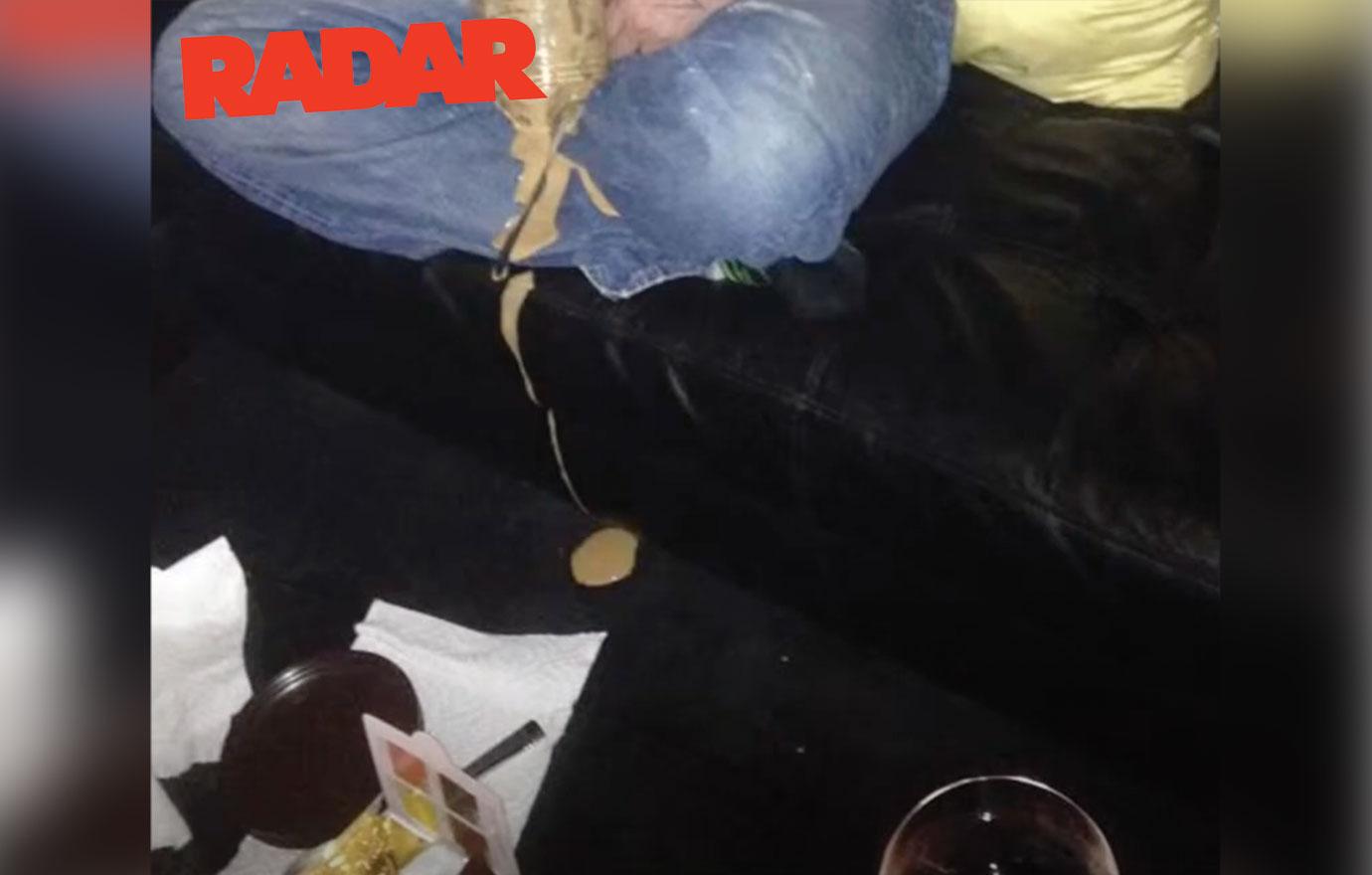 The kit was found in the image of Depp "passed out" with ice cream dribbling down his legs. Depp has denied being "passed out" and insisted he was asleep when his ex-wife "planted" the ice cream.
The image suspiciously shows what appears to be a four-color palette for "creating the most realistic bruises."
Article continues below advertisement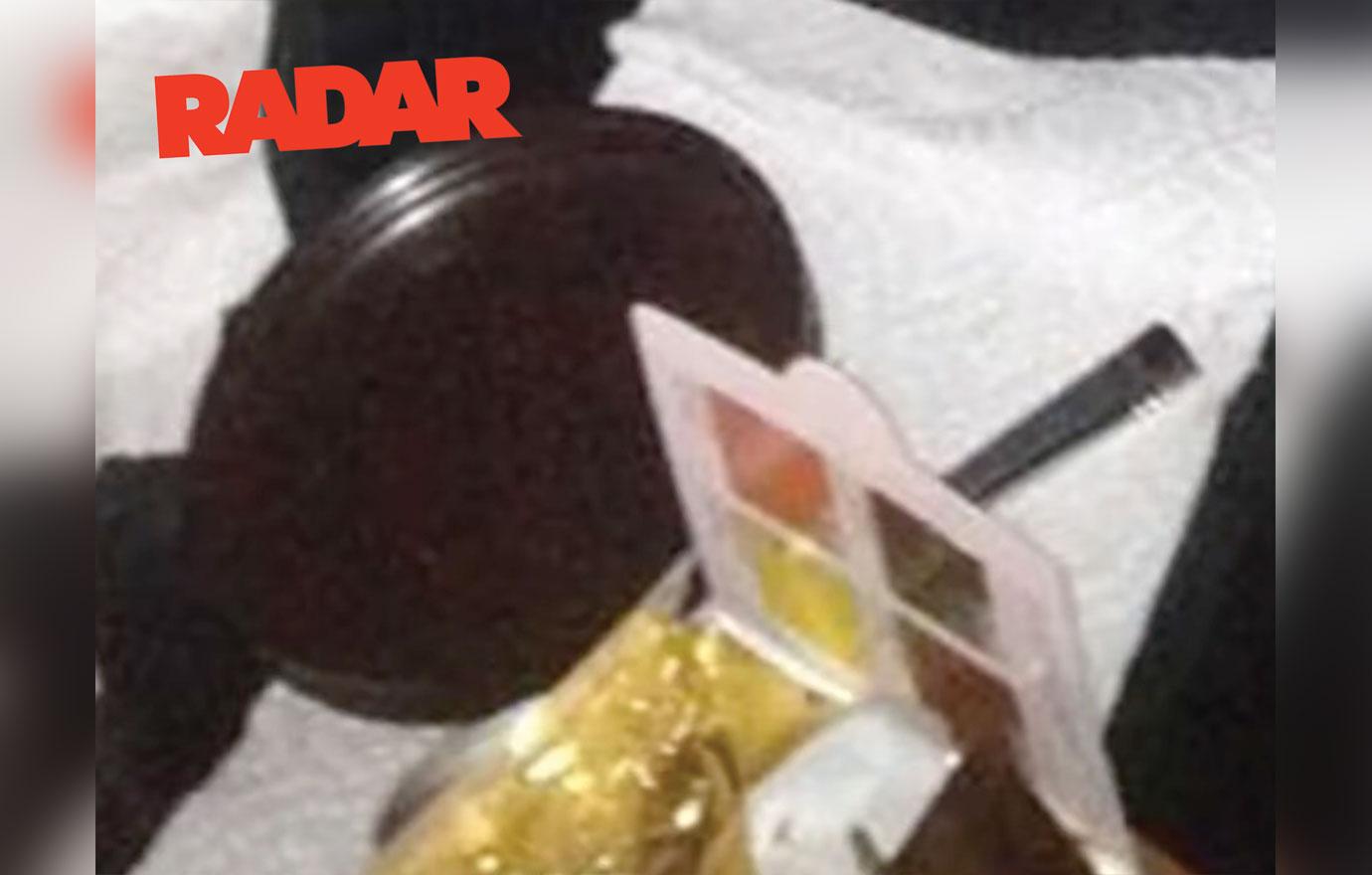 Article continues below advertisement
In a hint of irony, it was Heard who submitted the exhibit that could torpedo the case.
"If Depp's legal team can establish that Heard used, purchased, or owned this make-up kit, or something similar, she could be found to have committed perjury," one legal source said.
"Make no mistake, there will be efforts going on behind-the-scenes from Team Depp to establish Heard had this make-up kit.
"If Depp's lawyers can prove this, there is a case for it to be introduced in evidence to impeach Heard's testimony about incidents she said left her battered and bruised."
Article continues below advertisement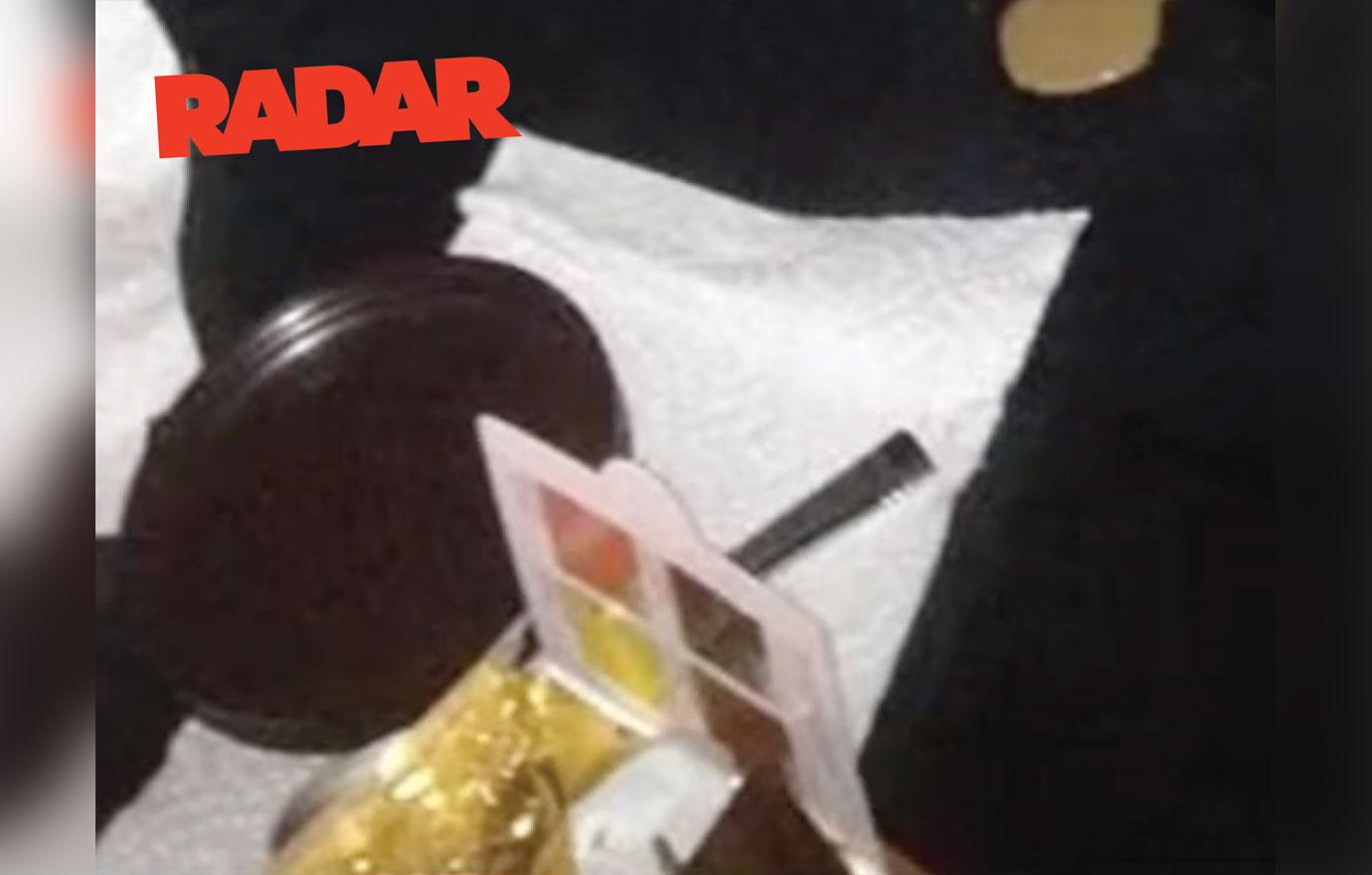 Adding to the speculation that Heard could have used make-up to appear as the victim of a beatdown, she also referred to a makeup palette during testimony as a "bruise kit."
However, Heard insisted to the jury she used it to cover up bruises allegedly inflicted upon her by Depp.
Article continues below advertisement
Holding up the palette, the Aquaman star told the court earlier this month: "This is what I was talking about as a color correction kit. This is not, obviously, the exact one I used to carry, but I used to carry it with me all the time.
"Sometimes this pink is sometimes a little but more purple of a hue. And sometimes the kits are three colors. You can get them in three or four colors. Sometimes they have even more."
"No woman wants to walk around with a bruise on her face. So if I did have a bruise on my face, or someplace visible, the main thing you have to ice right away to reduce swelling because no amount of makeup can fix swelling.
"But it's very manageable. You ice it really soon. Arnica is also a great remedy, arnica cream.
Article continues below advertisement
"Then if you want to cover up a bruise, you obviously put foundation first, concealer and then on top of that I use like a bruise kit," Heard said, before quickly correcting herself. "Not a bruise kit, it's a theater makeup kit.
The Pirates of the Caribbean actor, 58, has accused Heard, 36, of staging the embarrassing photo that was snapped after he returned from a day of filming Black Mass in Boston in 2014.
When in the witness box, a dry-witted Depp responded to Heard's lawyer, Ben Rottenborn, who claimed the photo proved he was passed out.
"Passed out is an interesting way of putting it, maybe asleep," the Edward Scissorhands star said.
Article continues below advertisement
"Miss Heard asked me to hold the ice cream when she noticed I was on the nod, that means falling asleep from the 17-hour day I worked and also the opioids I had ingested.
"You will notice my right hand is in my pocket so I wasn't participating in the festival of ice cream."
He added, "I was holding her ice cream and because she knew what would happen, I would fall asleep. That was a wonderful picture to take for her. I don't know why she took it."
Depp sued the actress for libel over a 2018 article she wrote in The Washington Post. He claims it falsely implied he physically and sexually abused Heard, and damaged his career and reputation.
Heard filed a counterclaim in response to Depp's lawsuit and is seeking compensatory damages of $100 million.