Brian Laundrie's 'Angry' Sister Cassie Says She Would 'Turn Him In' If She Could, Urges Parents To 'Come Clean' In Shocking New Interview
Cassie Laundrie has certainly changed her tone.
Article continues below advertisement
Following outrage over discrepancies between comments she made last month and statements put out since by her parents' attorney, the sister of fugitive Brian Laundrie has decided to come forward in a formal setting to answer the tough questions her family has been avoiding.
As RadarOnline.com has covered extensively, all eyes are on 23-year-old Brian for the disappearance-turned-homicide of his 22-year-old fiancée, Gabby Petito, who never returned home from the couple's cross-country road trip.
Brian has been nowhere to be found since Sept. 14; Gabby's body was discovered five days later on Sept. 19. at a Wyoming state park the two visited while on their trek.
Article continues below advertisement
After informally addressing protestors outside her house in Florida Monday night, Cassie sat for an interview with ABC News, which aired Tuesday on Good Morning America, during which she explained that she was frustrated, grieving and as in the dark as the rest of us.
Most shockingly, she said she would turn Brian in if she could and urged her parents, Christopher and Roberta, to do the same.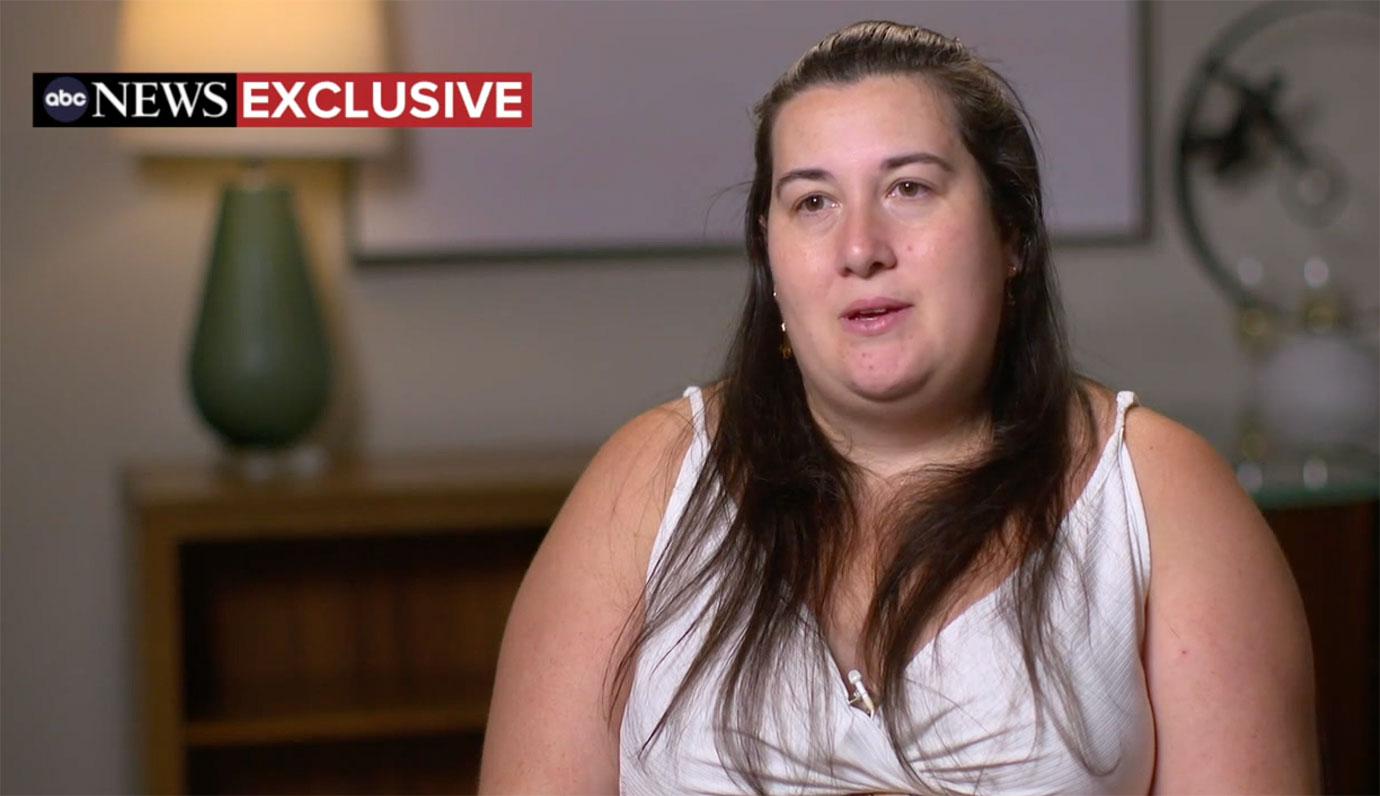 Article continues below advertisement
"I do not know where Brian is. I'd turn him in," Cassie insisted, adding, "I really wish he had come to me first that day with the van because I don't think we'd be here."
While Cassie admits she's worried about Brian and hopes "he's OK," she's also "angry" and doesn't "know what to think."
If she could tell Brian one thing, it would be: "Come forward, and get us out of this horrible mess."
Despite previous reports claiming Cassie had allegedly said she had not seen or spoken to her brother since he returned home to North Port in Gabby's van on Sept. 1, she insists the last time she "physically saw" and "physically spoke to" Brian was on Sept. 6.
She said she joined her family "for a couple of hours" on their Fort De Soto Park camping trip, which county records show took place from Sept. 6 (Labor Day) to Sept. 8.
"We ate dinner and had s'mores around the campfire and left," Cassie said. "There was nothing peculiar about it. There was no feeling of grand goodbye. There was no nothing."
Article continues below advertisement
Cassie told the outlet she was "frustrated" that she didn't "pick up on anything. It was just a regular visit."
"I've tried to get in touch with [Brian]; phone went to voicemail," she explained, going on to provide a never-before-seen photo of her brother standing shirtless on a rock at what looked like a beach with her 5-year-old son. The picture, she said, was from those few hours she spent at the campsite.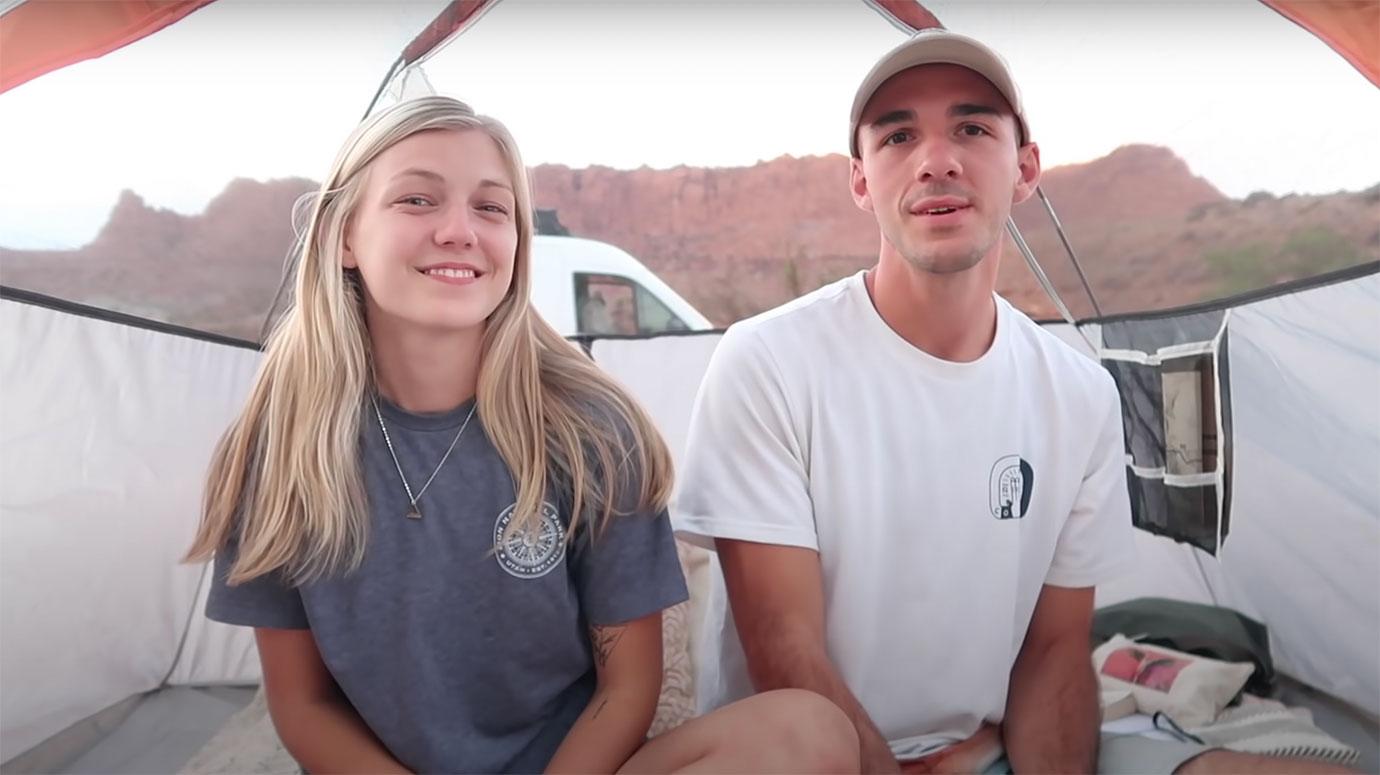 Article continues below advertisement
Cassie insisted that despite all the varying news reports, she has been "cooperating with the police" and "been in touch" with authorities "since day one."
That included filling them in on her participation in the aforementioned camping trip, as she said "it was not hidden from law enforcement."
On Monday night, Cassie told protestors outside her house that she did not know whether Brian had killed Gabby.
Though she says she also doesn't know to what extent – if any – her parents are involved, she believes "justice for Gabby would look like having someone come forward and tell the truth."
"I don't know if my parents are involved," she told ABC News. "I think if they are then they should come clean."
Article continues below advertisement
The FBI and local authorities have been on the hunt since his parents claimed he never returned home after embarking on a solo hike in the Carlton Reserve, but after an intense, several-day search, investigators began to look elsewhere.
Multiple reported tips from eyewitnesses suggest Brian could actually be somewhere along the Appalachian Trail, where Cassie says her brother has been known to take solo trips spanning up to five days.
It's been reported that Brian's skills for surviving off the grid are unmatched, and though his sister would describe him as more of a "mediocre survivalist," she doesn't think "anything would surprise me at this point. If the FBI finds him in Timbuktu, I'd be like, 'Alright, well, that's where he was.'"
"I've got nothing," she insisted, adding, "I hope my brother's alive because I want answers just as much as everybody else."
Article continues below advertisement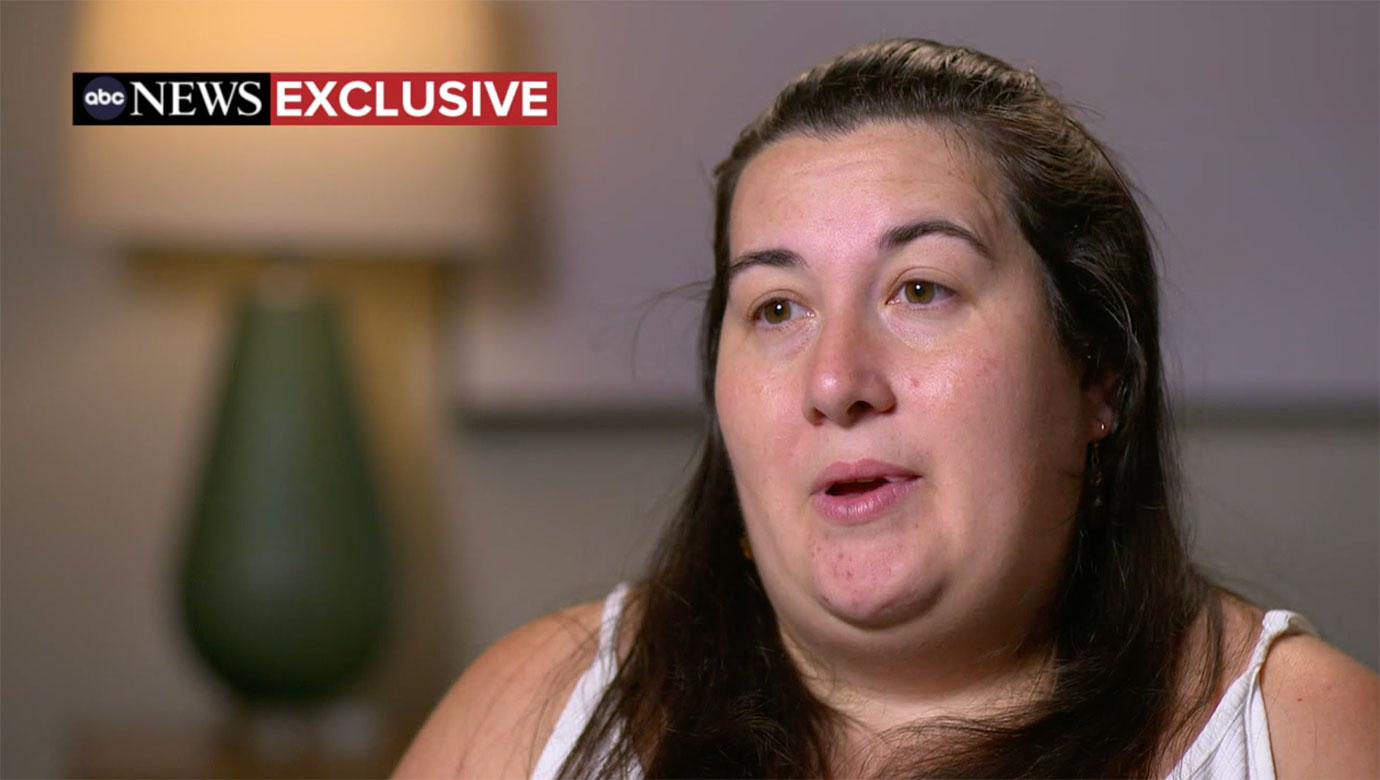 Though Cassie said she never witnessed any kind of domestic violence or abuse between Brian and Gabby, she seemed to suggest that that didn't mean others couldn't have seen it.
She described the recently released body-camera footage from the couple's Aug. 12 Moab police stop in Utah – which documented Gabby showing cops her injuries and describing the alleged abuse she said she sustained from Brian – as "painful."
"It was pretty typical of them to argue and try and take space from each other," Cassie said, "but people saying they saw public domestic violence – I've never seen anything like that from either of them."
Article continues below advertisement
Looking back, Cassie wonders if more could have been done during that police stop, which was a direct result of a witness report stating Brian was seen allegedly "slapping" Gabby.
"I definitely feel like if they had all of the 9-1-1 calls from the multiple people they said, I think that it would've gone a lot differently and we'd be in a different situation," Cassie said.
Despite her pain over what she described to protestors as losing her brother as well as her parents (who she claims she's not speaking to), Cassie says she is still in mourning over the death of her would-have-been sister-in-law.
"I've been cooperating so that everyone gets answers," she said. "[Gabby's family members] deserve answers."