Brian Laundrie's Dad Warns Protestors To Back Off His Yard, Puts Up No Trespassing Sign Near Gabby Petito Memorial
Brian Laundrie's dad has had it with the protestors standing outside his Florida home harassing his family daily.
Over the weekend, Christopher Laundrie was photographed running from his front door to his lawn to put up a sign.
Article continues below advertisement
A "No Trespassing. Private Property" notice was placed mere steps from a Gabby Petito memorial, that was constructed by those who believe Brian was responsible for his 22-year-old fiancé's murder,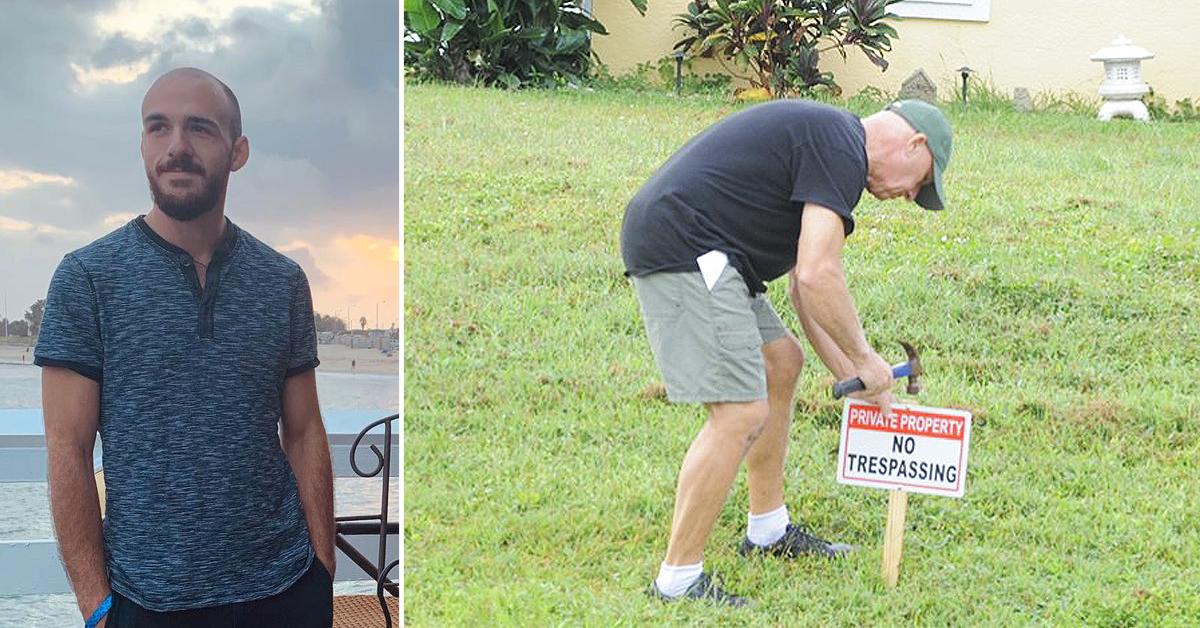 Article continues below advertisement
Christopher looked agitated as he hammered the small sign into his lawn while wearing a black shirt and baseball cap. Brian's father has not been seen in the last 4 days.
He reportedly shouted "let me grieve" at reporters outside his home looking for a comment.
Article continues below advertisement
On Sunday, Christopher and his wife Roberta left the house for the first time since their son's partial remains were discovered inside the nearby Carlton Reserve. The couple was on the trial with the FBI agents when they discovered property belonging to their son.
The property lead the investigators to a nearby spot where a skull was found. The Medical Examiner was able to use dental records to confirm the remains were Brian.
Article continues below advertisement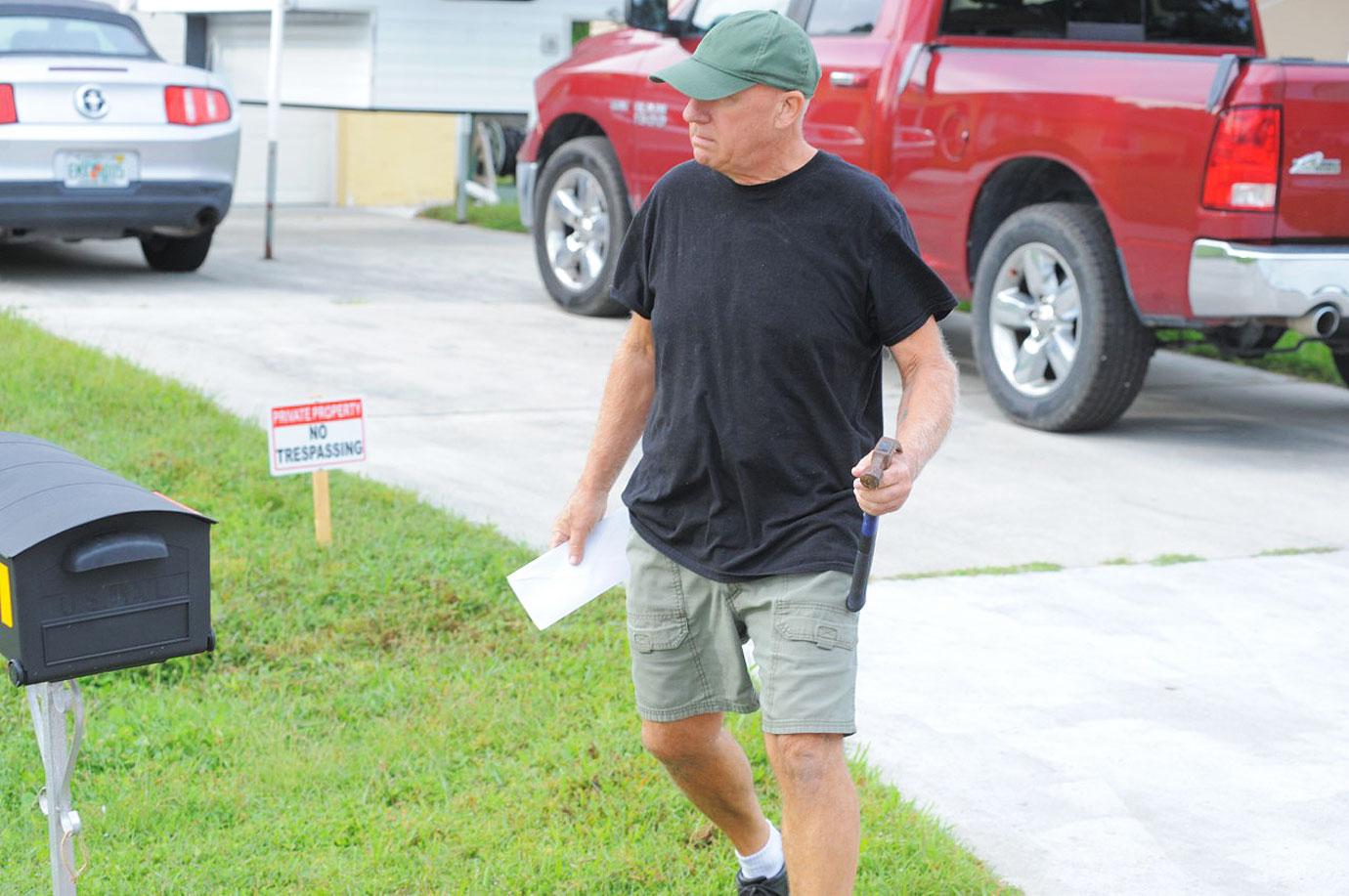 However, the autopsy did not provide any answers when it came to his cause or manner of death. The bones are being sent to an expert who will do their best to find clarity on how Brian died.
Article continues below advertisement
The family of Gabby Petito will never have answers after the only person of interest in her murder is gone. A lawyer representing her parents declined to comment on Brian's remains being found.
"Gabby's family is not doing interviews or making a statement at this time. They are grieving the loss of their beautiful daughter. Gabby's family will make a statement at the appropriate time and when they are emotionally ready," the attorney said.
Article continues below advertisement
They recently flew to Wyoming to pick up Gabby's body to flew her back to New York for a private memorial.
Brian's family has decided to cremate his remains and no funeral will be held.