Bill Gates' Daughter Jennifer Shows Him Public Support As He Battles Ex Melinda In Nasty $130 Billion Divorce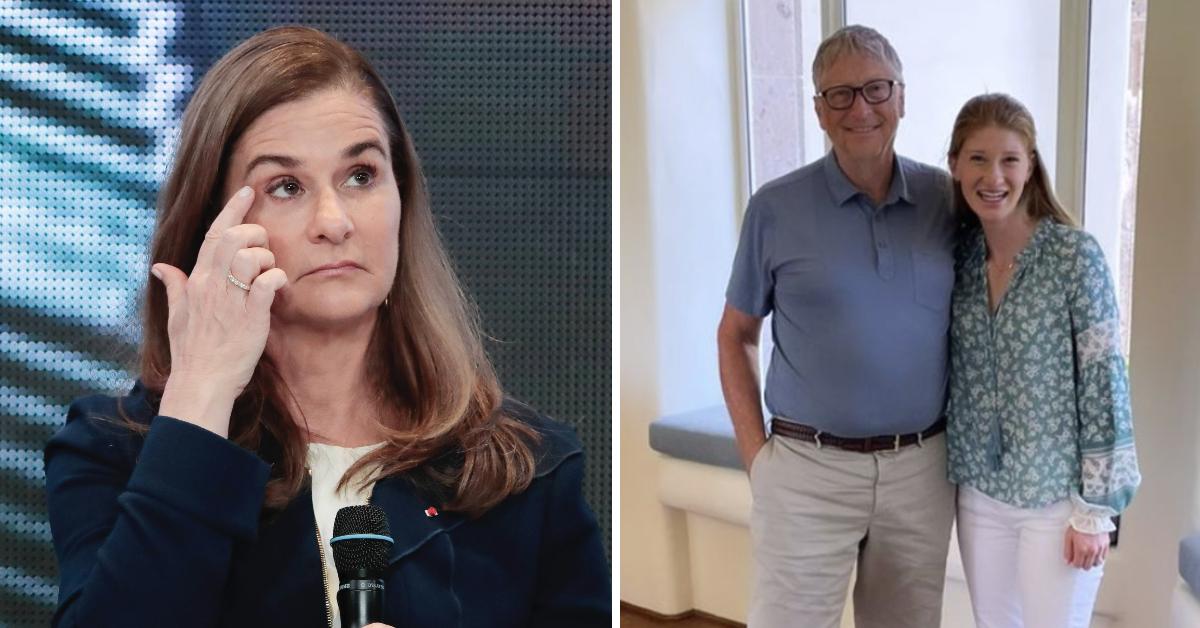 Bill Gates has been spotted for the first time since announcing his divorce from estranged wife Melinda Gates, and it was in a photograph alongside the pair's oldest child.
Article continues below advertisement
Taking to her Instagram Story Thursday night, 25-year-old Jennifer Gates posted a photo of her standing next to her 65-year-old billionare father. "Nothing better than quality time with family members," she wrote atop the image, which also showed a cute dog trying to photobomb.
The Microsoft co-founder and former CEO looked calm, cool and collected in his periwinkle polo, khaki shorts, brown belt, calf-high socks and black tennis shoes. His right hand was in his (extremely deep) pocket, and his left arm was around his firstborn.
Both were cheesing hard.
Article continues below advertisement
Interesting emotion to have when there's $130 billion on the line, but perhaps Jennifer is hopeful she'll receive more than that "minuscule portion" of her dad's wealth he spoke about a few years back?
Though Bill and Melinda have not yet revealed all the financial details of their newly filed divorce – a sure-to-be complex process with three children to take into account – they have made statements in the past that lead us to believe Jennifer, Rory Gates, 21, and Phoebe Gates,18, won't be inheriting nine-figure sums.
Article continues below advertisement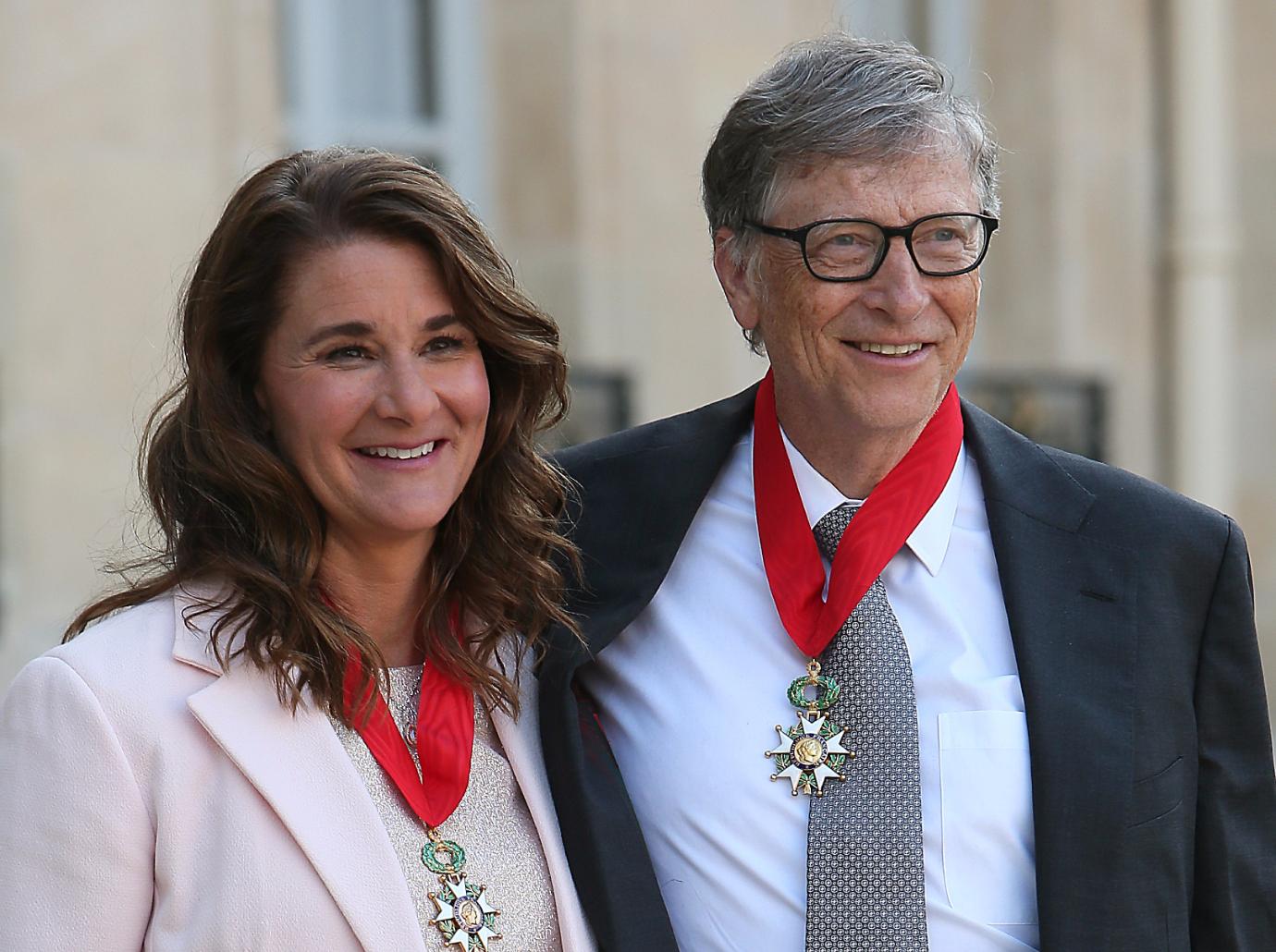 In 2014, Bill was asked during a TED Talk what the game plan was for his brood, given that he and Melinda had enough moolah to make all three kids billionaires.
Article continues below advertisement
"They won't have anything like that," Bill explained. "They need to have a sense that their own work is meaningful and important."
He had a similar stance in 2011. During an interview with The Daily Mail, he was asked about reports that he planned on leaving each child $10 million. Though Gates did not confirm or deny the exact number, he did say they would be getting a "minuscule portion" of his wealth.
Article continues below advertisement
The cyber-technology tycoon made homogenous remarks on Reddit.
In response to a curious user who asked him if the reports claiming he would leave his kids "only" $10 million were true, Bill replied, "I definitely think leaving kids massive amounts of money is not a favor to them."
"Warren Buffett was part of an article in Fortune talking about this in 1986 before I met him and it made me think about it and decide he was right," he added. "Some people disagree with this but Melinda and I feel good about it."
Article continues below advertisement
Though Bill and Melinda announced the end of their 27-year marriage earlier this month, the two have apparently been itching to get rid of each other for years.
In fact, Melinda actually hired divorce attorneys in 2019 after finding out Bill was still hanging out with convicted sex offender Jeffrey Epstein.
Since the divorce was filed, Bill has been hiding out at an exclusive golf course in Indian Wells, California. He's reportedly been telling friends that his marriage to Melinda was "loveless."
Sources have said Bill's relatives are furious with him and that they've taken Melinda's side in the divorce battle. Doesn't seem to be the case for Jennifer!