Ben Affleck's TikTok Rejector Nivine Jay Comes To His Defense, Says Actor Is 'Not A Creep' Following Dating Video Backlash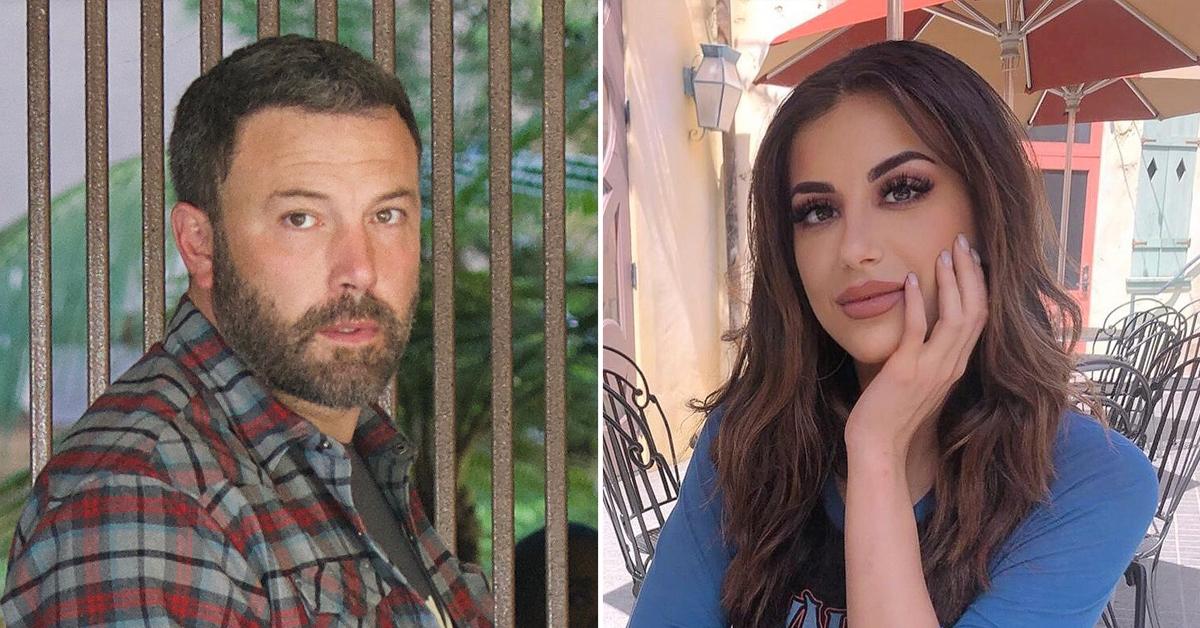 The TikToker who exposed Ben Affleck's response after she unmatched them on a dating app is fiercely defending the actor.
Article continues below advertisement
Influencer Nivine Jay came out swinging after the 48-year-old Justice League actor copped backlash for responding to her rejection with a video proving his identity.
In the video, posted to TikTok, Nivine showed herself looking upset while strutting around her bedroom. Flaunting her perfectly done makeup with the best lighting ever, the young influencer wrote over her video, "Thinking of the time I matched with Ben Affleck on Raya and thought it was fake so I unmatched him and he sent me a video on Instagram."
Article continues below advertisement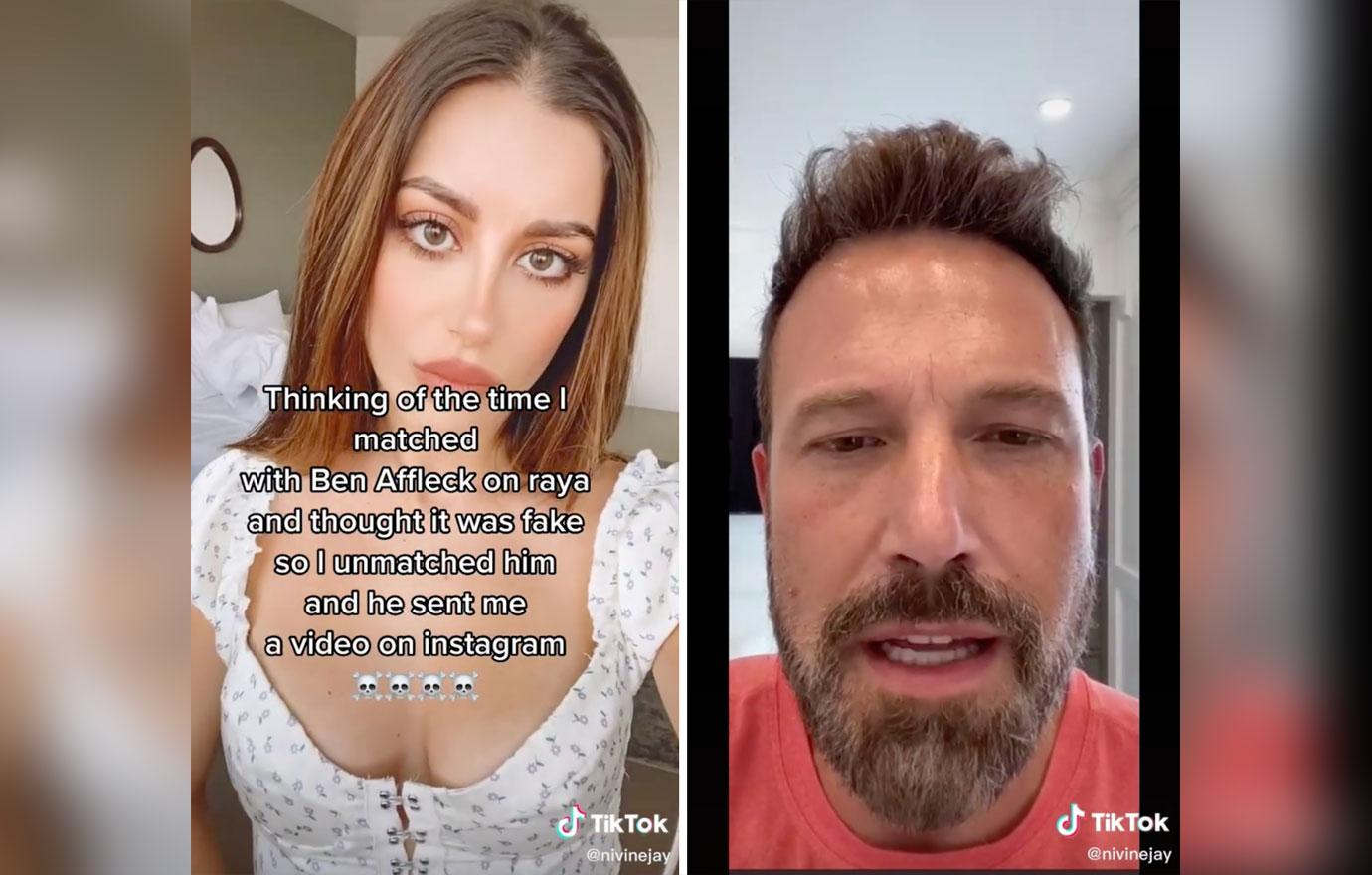 Cut to the Oscar winner holding his phone and recording himself following the rejection.
"Nivine, why did you unmatch me? It's me," Affleck is seen saying on camera. "Sorry Ben #raya #benaffleck #dating #fyp," Nivine captioned the hilarious TikTok clip on Monday.
Article continues below advertisement
Fast-forward to hours after the video went viral and now, Nivine is coming to Affleck's defense. Fans were not impressed with his response with some calling him a "creep."
"I'm seeing a lot of comments calling him a creep and l don't think that's fair. l wasn't making fun of him in the video," Nivine told E! News. "l was making fun of myself for thinking he was a catfish and it was just supposed to be funny."
Article continues below advertisement
While it's unclear when this video was sent, it likely wasn't in the last week as Affleck's been spending plenty of time with his ex-fiancée, Jennifer Lopez.
As RadarOnline.com exclusively reported, the former flames are "casually" back together and reunited for the sake of charity over the weekend.
Their came just weeks after she called off her engagement with Alex Rodriguez. This wasn't the first wedding the actress has ditched out on.
Affleck and J Lo ended their relationship in January 2004, just months after pulling the plug on their lavish wedding ceremony one day before saying, "I do."