Ben Affleck's Desperate Dating Plea Exposed By TikToker Who Rejected His Request Prior To Reconnecting With Jennifer Lopez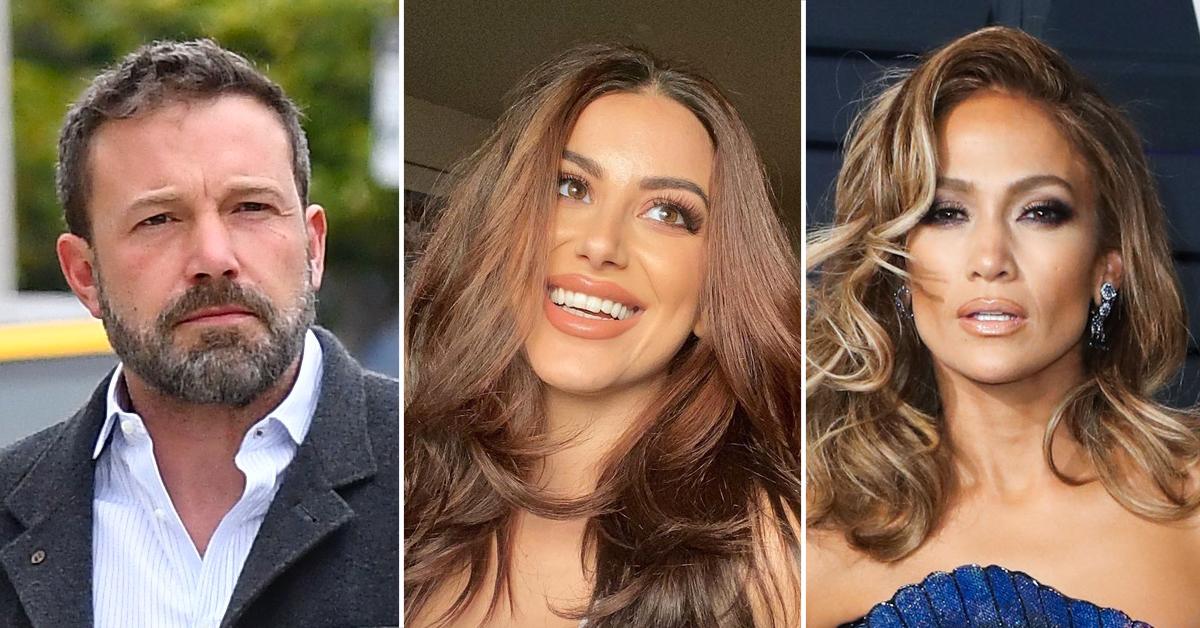 Article continues below advertisement
The 48-year-old Justice League star was just exposed by a TikToker who got quite the surprise from the actor when she unmatched him on a dating app after assuming his profile was fake.
Influencer Nivine Jay was on the exclusive dating app, Raya, and it turns out, the real Ben Affleck was too!
Article continues below advertisement
In her latest TikTok video, Nivine showed herself looking upset while strutting around her bedroom. Flaunting her perfectly done makeup with the best lighting ever, the young influencer wrote over her video, "Thinking of the time I matched with Ben Affleck on Raya and thought it was fake so I unmatched him and he sent me a video on Instagram."
Cut to Ben Affleck holding his phone and recording himself following the rejection.
Article continues below advertisement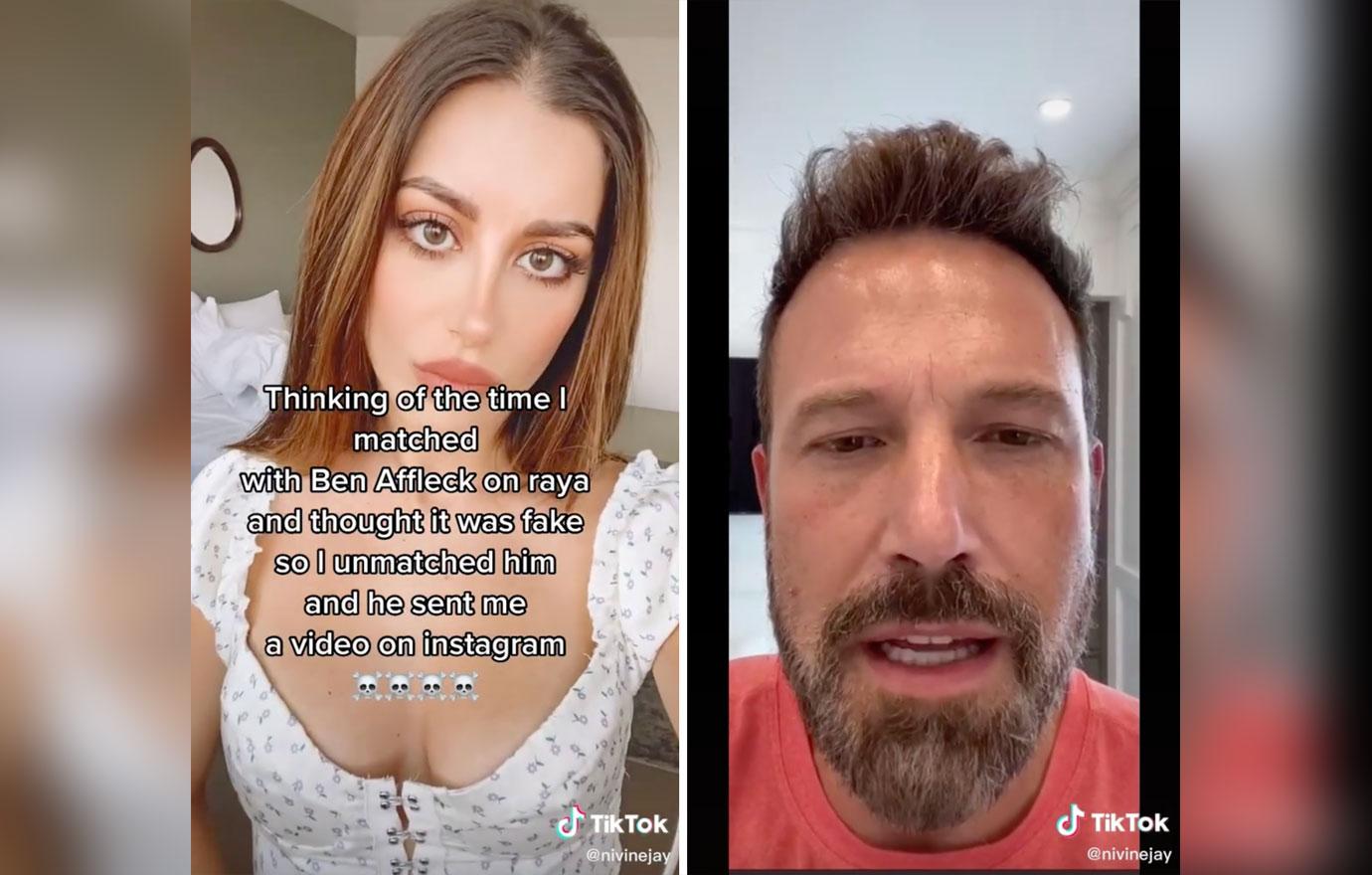 "Nivine, why did you unmatch me? It's me," the Oscar winner is seen saying on camera. "Sorry Ben #raya #benaffleck #dating #fyp," Nivine captioned the hilarious TikTok clip on Monday.
Article continues below advertisement
While it's unclear when this video was sent, it likely wasn't in the last week as Affleck's been spending plenty of time with his ex-fiancée J Lo.
As RadarOnline.com exclusively reported, the former flames are "casually" back together and reunited for the sake of charity over the weekend.
J Lo and Affleck attended the Global Citizen's Vax Live: The Concert to Reunite the World on Sunday night where the 51-year-old singer showed both her exes what she's working with.
Article continues below advertisement
Ahead of the weekend, the Let's Get Loud singer and her ex-boyfriend made headlines after Affleck was caught by photographers leaving her home after she returned from the Dominican Republic where she had been filming her new movie, Shotgun Wedding.
RadarOnline.com has learned, the duo is "casually" dating one another amid her breakup with A-Rod. "Jennifer has a lot of friends and family members she could turn to for support, but no, she turns to Ben. Everyone knows Ben is the love that got away. With all his issues, he pushed her away, but now Ben is in a good place and the two of them are single. Of course, they are back together," an insider tells us.
J Lo officially called it quits with the ex-MLB star last month, proving the duo couldn't come back from his alleged cheating scandal with Southern Charm star Madison LeCroy.