Astroworld EMT Says Radios Weren't Working Over Travis Scott's Loud Music: 'I Called For Help So Many Times'
One of the EMTs who worked Travis Scott's Astroworld Festival is speaking out about the event-turned-horror show that left 300 fans injured and 8 dead.
Article continues below advertisement
Taking to TikTok, user @remi.rich addressed all the problems he faced when trying to help unconscious and passed-out fans during the concert, which took place in Houston, Texas, on Friday.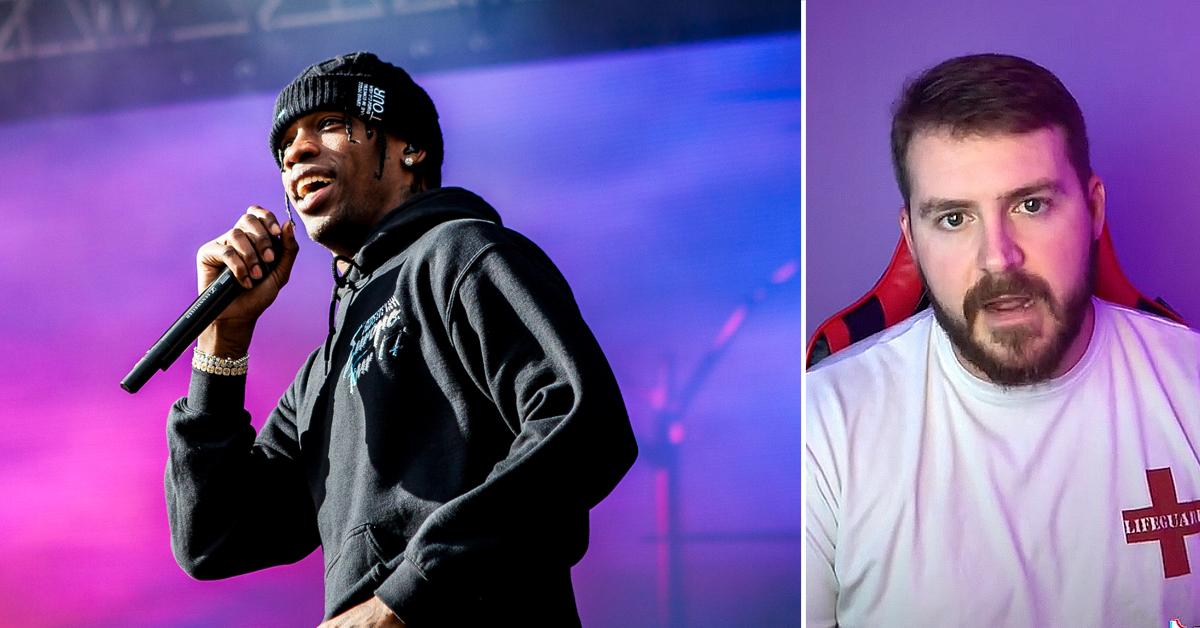 Article continues below advertisement
"I was one of the EMTs that worked the Astroworld event," he said before launching into everything that went wrong from his perspective that fatal night. According to the medic, one big issue was their radios.
"The radio wasn't working. The music was way too loud," he revealed. "I had called for backup and for help so many times and it was just not going through."
@remi.rich — who does not disclose his real name — went on to describe the scene as he pushed his way through the crowd finding one unconscious concertgoer after another.
"A couple of people grabbed onto us [he and his partner] and grabbed my shoulders and said 'hey there's a girl passed out here.'"
Article continues below advertisement
When the medics got to the unconscious female, they were told she'd been that way for 10 minutes. "She has no pulse, no breathing which means she could have not been breathing with no pulse the whole 10 minutes... no oxygen to her brain," he recalled.
Revealing that he had no crash bag and couldn't just throw her over his shoulder because it was at least a "5-minute hike through the crowd," @remi.rich decided to leave his partner to perform CPR and retrieve the medical equipment by himself.
That was a "huge mistake," he recalled. "I had no clue what I was getting into."
Article continues below advertisement
In his attempt to return to his partner, @remi.rich saw "three different EMT personnel performing CPR on unconscious patients."
The EMT remembered thinking, "There's 50,000 people here ... there's got to be more." He also recalled the moment he realized, "Being in this crowd is a life threat that is apparent."
Defending the medical personnel on scene, @remi.rich said, "So many people are going down and getting injured and my observations are there was zero crowd etiquette at all... we did our best and we are being slandered."
Pointing out the impossible ratio of "150 [medical] personnel responsible for 50,000 highly irresponsible people," he stated those hired to assist were put in an "impossible situation."
Article continues below advertisement
The venue NRG Park was packed with fans waiting to see the Highest In The Room rapper perform. Once Travis hit the stage, the crowd began surging, and it only got worse when Drake joined him for Sicko Mode.
Hundreds of people were injured, including 11 who suffered cardiac arrest. The death toll sits at 8 right now, with the youngest victim to pass away being 14 years old.
Travis, Live Nation, and the organizers of Astroworld have all been hit with lawsuits by fans who say they suffered injuries, with many describing this as a "preventable tragedy."