Exclusive
Disney Still Plastering Armie Hammer's Face In Billboards To Sell 'Death On The Nile' Despite Sexual Assault Probe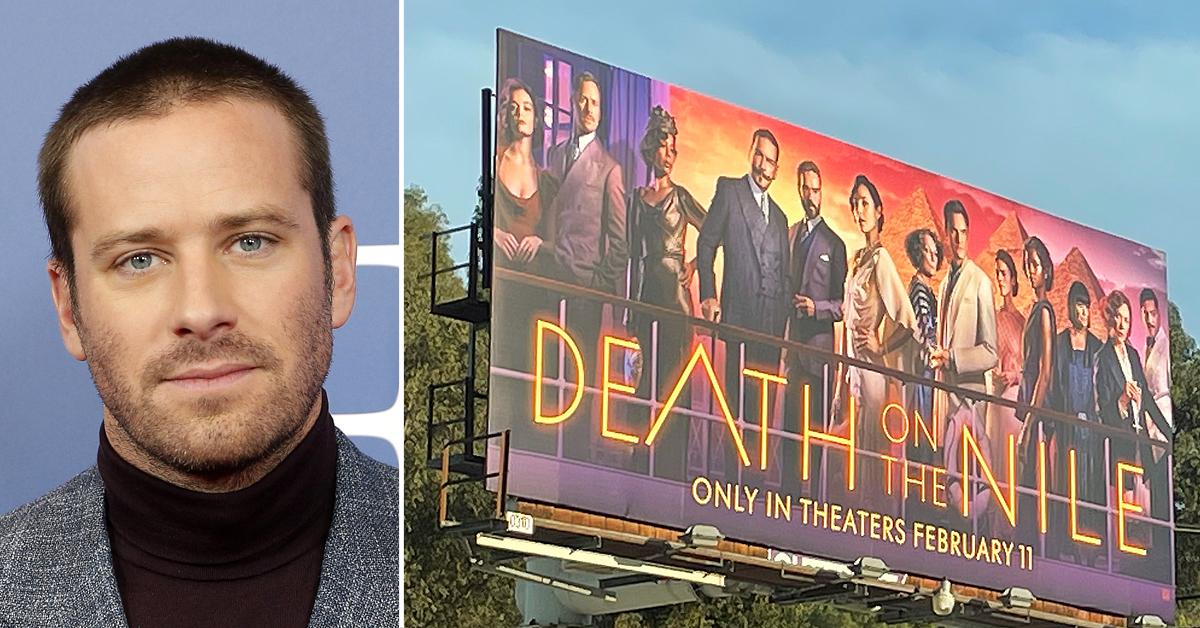 Disney & 20th Century appear to have no issues using Armie Hammer to promote their long-delayed murder mystery Death on the Nile — despite the actor still potentially facing criminal charges over an alleged rape.
Article continues below advertisement
RadarOnline.com obtained a photo of a massive billboard put up by the studios on Ventura Blvd in Studio City, Cali. The promotional photo shows Armie standing on the side of the poster with the rest of the ensemble cast.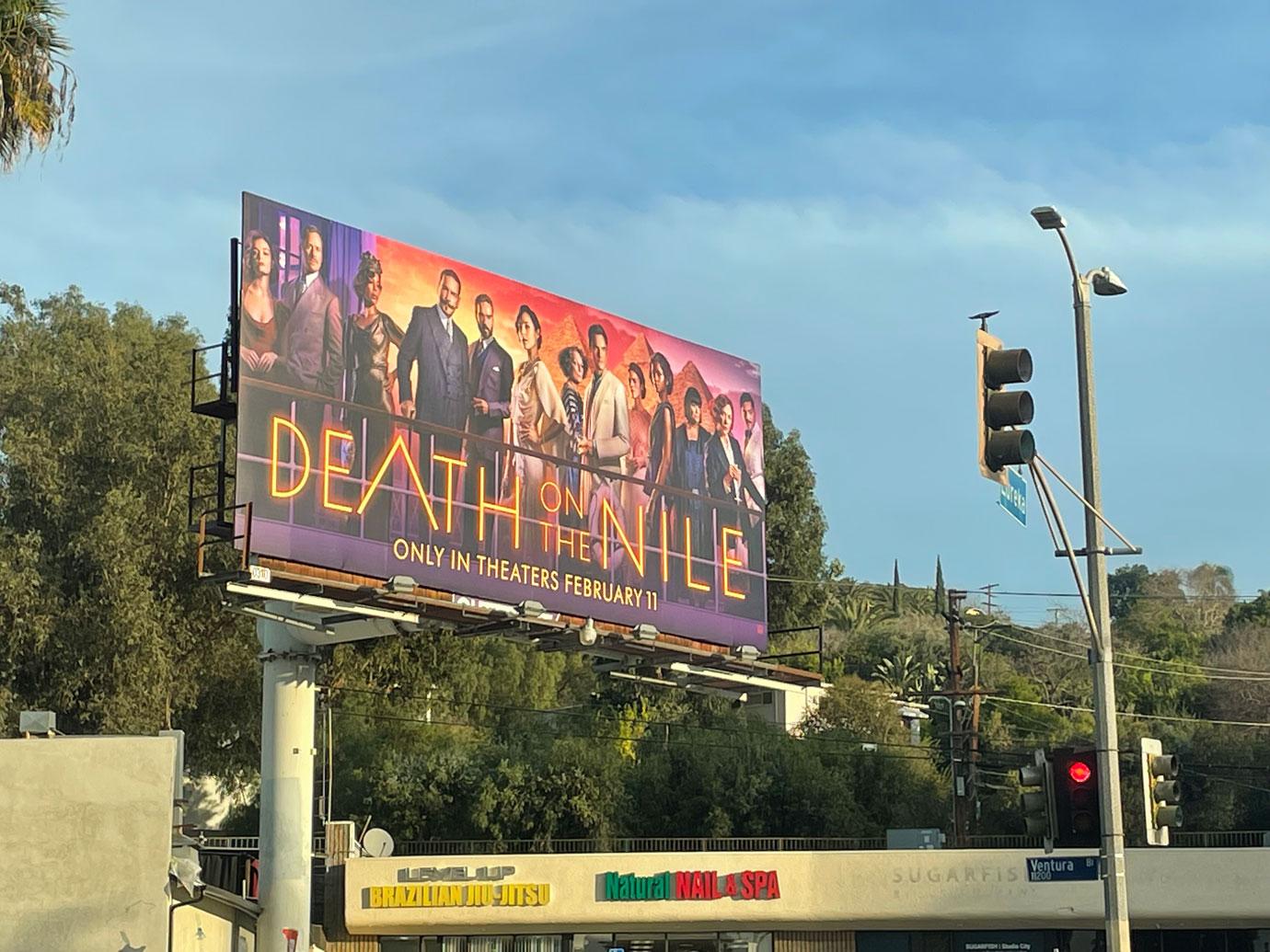 Article continues below advertisement
The film — based on the book by Agatha Christie — also stars Kenneth Branagh, Gal Gadot, Letitia Wright, Jennifer Saunders, Annette Bening and Russell Brand.
The latest trailer released for the film used as little of Hammer as possible. Sources claim the studios struggled to figure out a game plan with what to do with the disgraced actor after multiple women came forward to accuse him of bad behavior.
Article continues below advertisement
Alleged texts were leaked that Hammer had sent various women showing him detail his kinks. The actor was allegedly into rape fantasies, BDSM and enjoyed talking like he was into cannibalism. Around the same time, one of his ex-girlfriend's named Effie came forward to accuse him of raping her. She held a press conference with her lawyer Gloria Allred where she described the alleged 4-hour incident.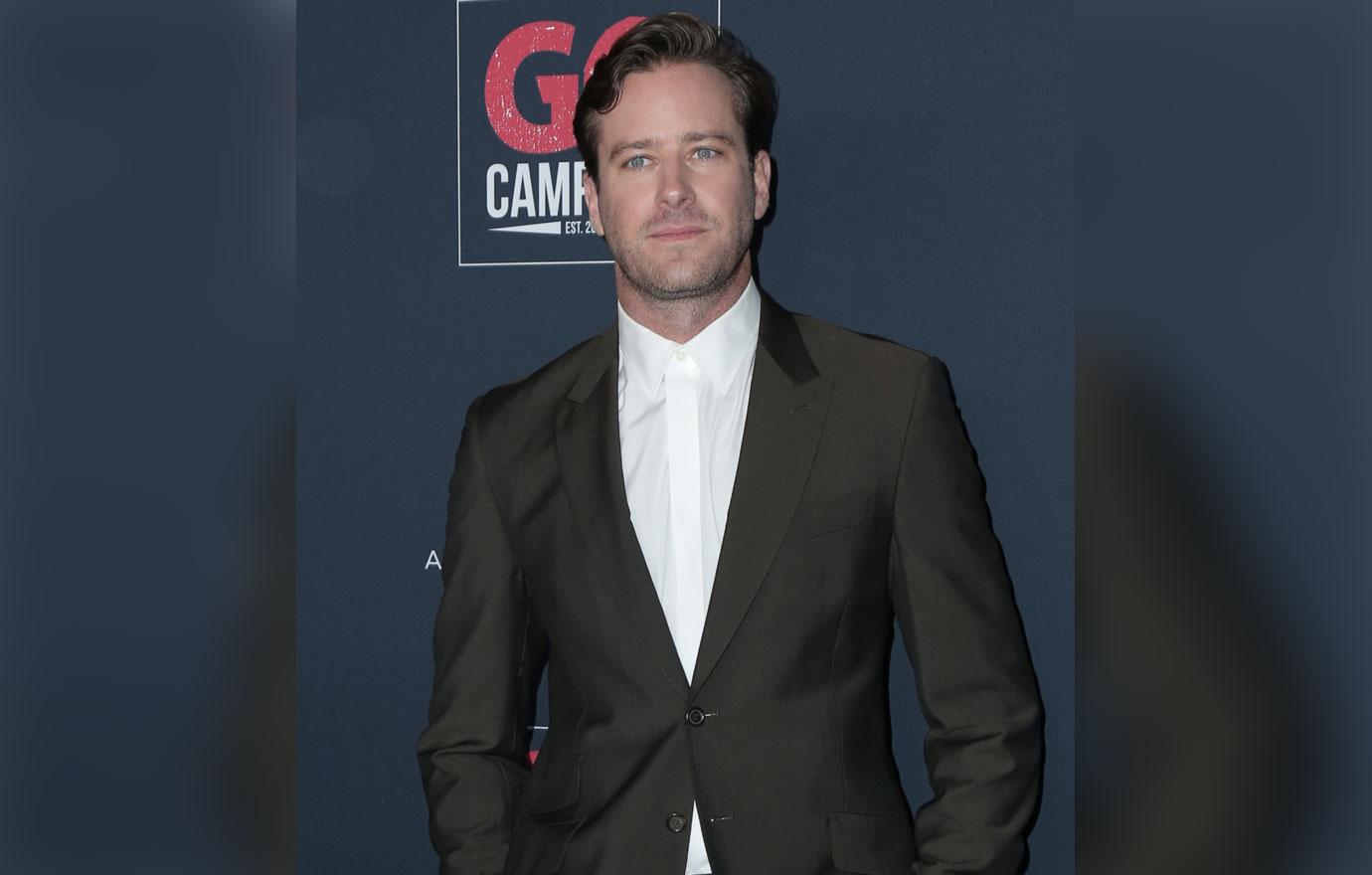 Article continues below advertisement
Sources told The Hollywood Reporter, Disney was unable to come up with a plan that had Hammer removed from the film completely. Insiders say most of the scenes include a large number of characters and reshooting Hammer's scene would be a logistical nightmare.
Article continues below advertisement
The case has been handed over to the Los Angeles District Attorney who is looking over the case file to determine whether to bring charges against Hammer.
In December, the actor was discharged from a Florida treatment facility after completing 9 months. A source said at the time, "He is doing really well and it's wonderful news for his family. He's back in the Cayman Islands."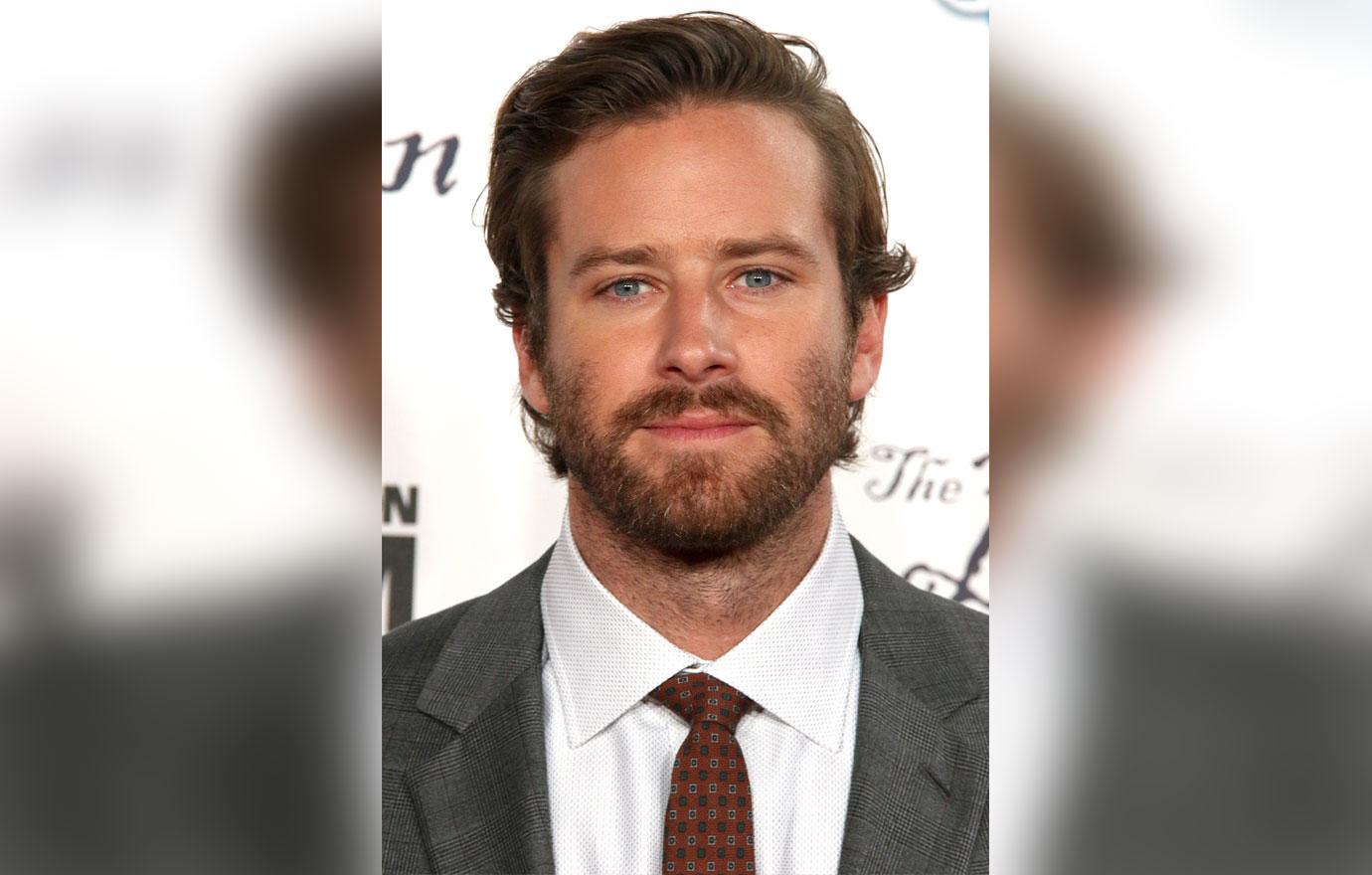 Article continues below advertisement
Hammer's alleged victim Effie has continued her fight on social media and continues to call out the actor for his alleged assault.
While Disney decided to keep Hammer in the film — to avoid spending extra money — other projects were quick to drop the actor altogether. Death on the Nile was already in post-production but Hammer was axed from a Jennifer Lopez rom-com and the Godfather series at Paramount+.