'Battered' & 'Bruised' Farrah Abraham Shows Off Fresh Injuries In First Sighting Since Violent Arrest, Says She's Suing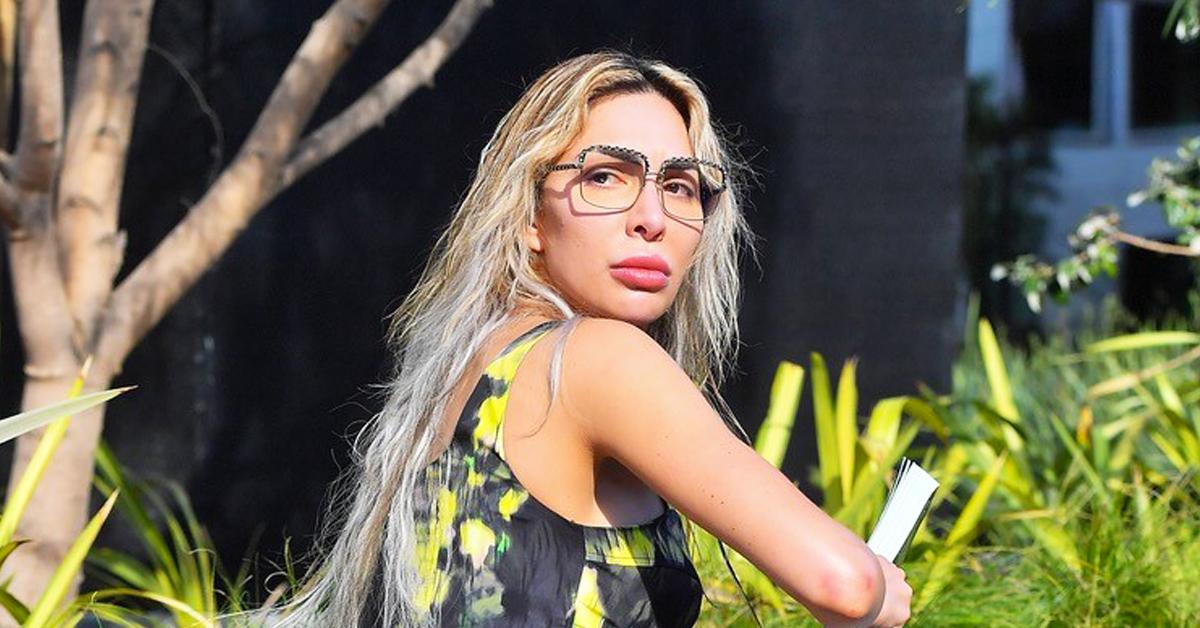 Farrah Abraham looked and sounded rough less than 24 hours after getting violently arrested in Hollywood.
As RadarOnline.com reported, the 30-year-old Teen Mom alum was pinned to the ground and detained outside Grandmaster Records on Saturday night after allegedly slapping a security guard, but the traumatized star tells a different story.
Article continues below advertisement
"I, for some reason, was handcuffed to a security guard on a public sidewalk leaving dinner," Abraham told Mega on Sunday afternoon when a paparazzo for the photo agency spotted her reading one of her law books in Los Angeles.
The mother of one showed off the bruises on her arms and elbows – as well as the cuts on her lower back, shoulders and elbows – that she claims she sustained during the ordeal.
"This is not the first time I've been conspired against, so I have to just say I was battered, handcuffed for no reason, lied to about myself, and it's just really hard right now on my family – my daughter and I – and I'm just not having a good day today," she went on, adding that she's "just trying to read and focus on law so I can help other people and help myself in court."
Article continues below advertisement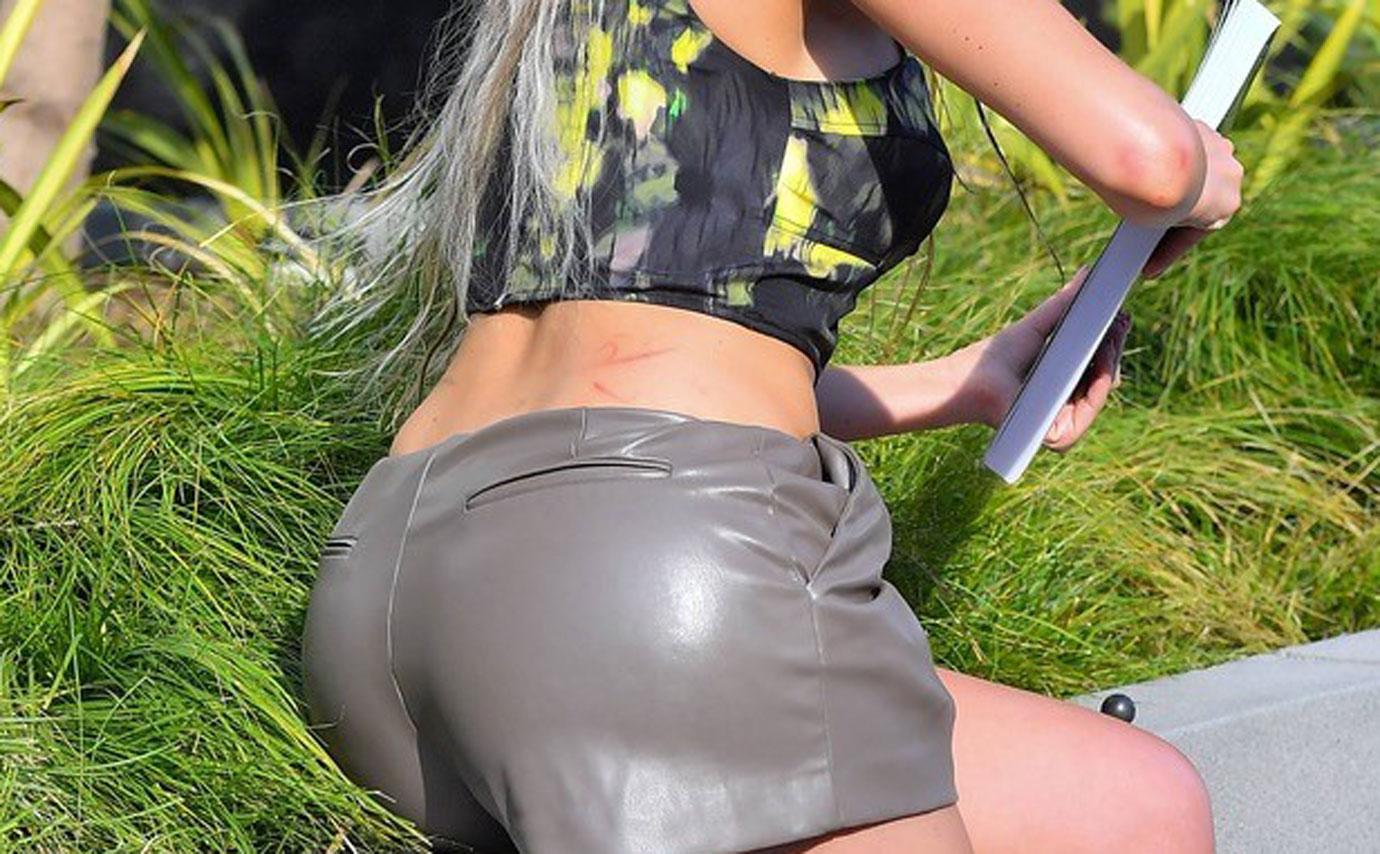 Video of the incident and alleged details of the situation were obtained by TMZ, which Abraham seems to think was all part of a maliciously elaborate plan.
Speaking to Mega, she explained, "We had had dinner, and then the two people who I came with wanted to check the rooftop and the downstairs bar on the way out, and that's simply all I was doing."
Article continues below advertisement
"I don't know why someone came up behind me and pushed me down to the ground and then said I touched them when I never touched anyone," she claimed. "So I'm again dealing with people saying I battered them, but yet I have been battered, and I have been assaulted multiple times this year, and I just really can't handle too much more."
Abraham said she was planning on taking legal action against "the people who battered me and hurt me, bruised me and tore me up," as well as "the restaurant."
Additionally, she said she's "getting a restraining order [on] the person who booked the reservation and conspired and recorded and then gave video to TMZ and acted like they didn't know what happened to me and left me there."
Article continues below advertisement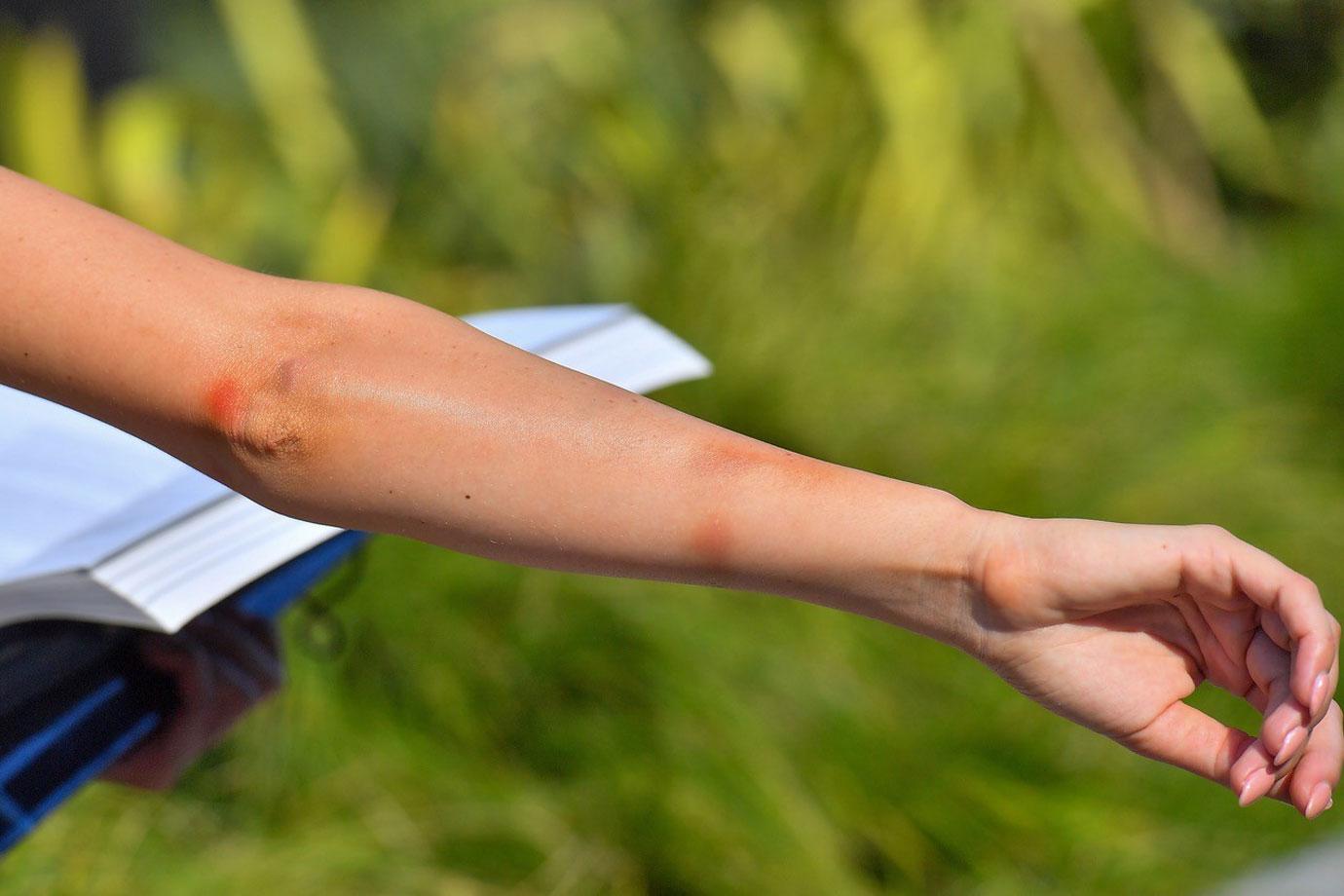 The outlet reported that a fellow patron (a Farrah "hater") had attacked the MTV alum inside the venue, allegedly prompting her to become hostile. According to the outlet's source, she was also belligerently drunk.
Abraham was reportedly asked to leave but refused, which is when she allegedly slapped the security guard.
Article continues below advertisement
The disturbing video of the aftermath showed a man holding Abraham's arms behind her back as she lied prone on the sidewalk, screaming and struggling. Once cops arrived, Abraham was handcuffed but denied having assaulted anybody.
The TV personality was booked but later released. No word on whether she'll be charged, but she does have a court hearing scheduled for May 19.