Armie Hammer Released From Rehab After Completing Months-Long Stay For Sex, Drugs & Booze Amid Rape Allegations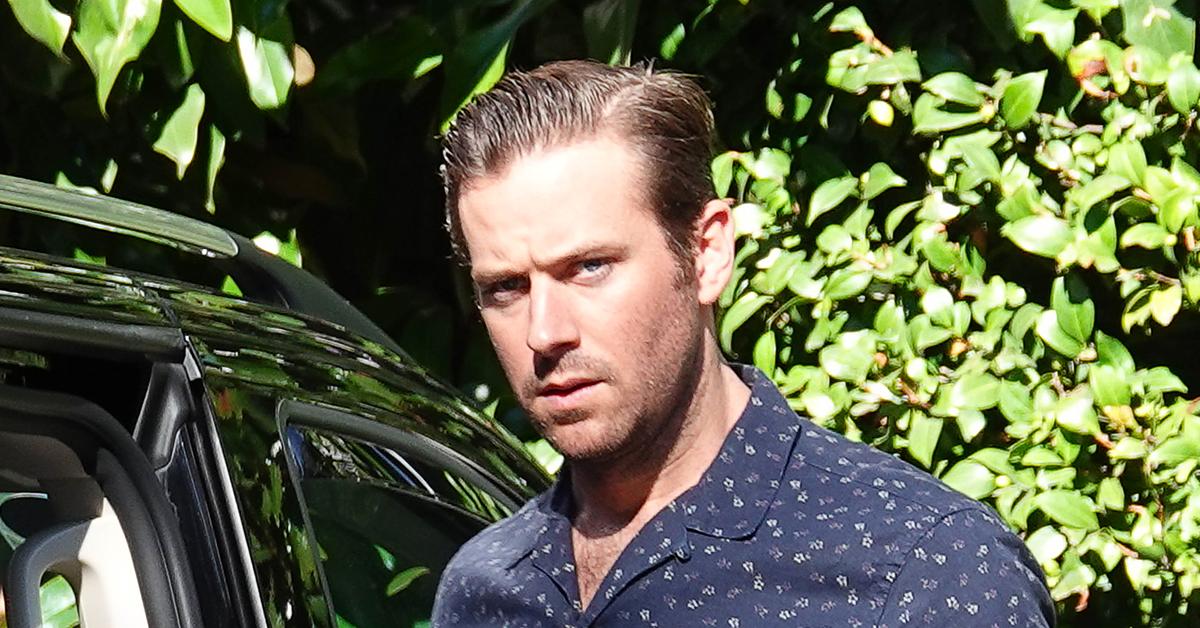 Armie Hammer has reportedly completed his stay in a Florida rehabilitation center.
Article continues below advertisement
According to The Sun, a source close to the actor told the outlet on Friday that Armie completed his stay and had been released.
"Armie is out of the treatment facility where he spent almost 9 months," the source allegedly told the outlet. The timing is off, considering he didn't enter rehab until May 31.
Article continues below advertisement
The source also said that Armie "is doing really well and it's wonderful news for his family." The insider revealed he has left Florida. Armie is back in the Cayman Islands and looking forward to spending the holiday season with his children.
As RadarOnline.com previously reported, the 35-year-old Call Me By Your Name actor first checked into the rehabilitation center just outside of Orlando, Florida, with the help of his estranged wife Elizabeth Chambers.
Article continues below advertisement
He was reportedly seeking help for a number of different addictions, but mainly sex, drugs, and alcohol.
Armie's decision to enter rehab came in the wake of two controversies he was involved in.
Article continues below advertisement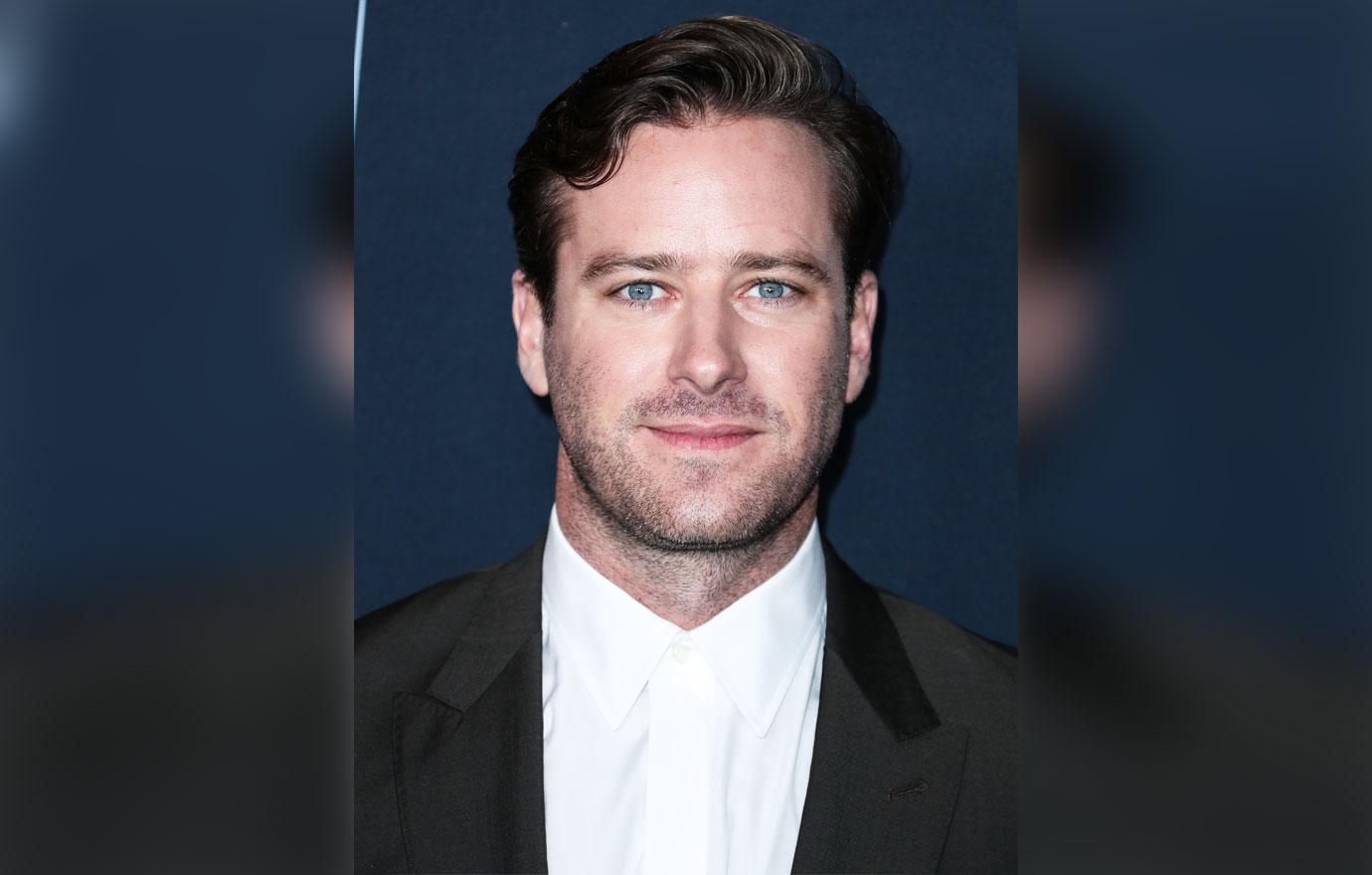 First, in January of this year, multiple of Armie's ex-girlfriends accused him of physically abusing them following an Instagram account leaking messages purportedly sent by him, showing abusive behavior.
Article continues below advertisement
The leaked messages were never proven to be from Armie, and no legal action was ultimately taken.
Then, this past March, Armie was accused of rape by a woman named Effie Angelova.
Article continues below advertisement
"On April 24, 2017, Armie Hammer violently raped me for over four hours in Los Angeles, during which he repeatedly slammed my head against a wall, bruising my face," Effie claimed while sitting next to her lawyer, Gloria Allred.
"He also committed other acts of violence against me to which I did not consent. For example, he beat my feet with a crop so they would hurt with every step I took for the next week," she alleged victim added. "During those four hours I tried to get away, but he wouldn't let me. I thought that he was going to kill me."
Article continues below advertisement
Then, after the news broke that Armie had voluntarily entered rehab, Effie took to social media to make another statement.
"I feel like this is the right time for me to say that I do not believe in redemption. Or forgiveness. But I do believe in Karma," she wrote.
Article continues below advertisement
A source close to the probe has reportedly said that the case against him "isn't strong," although the source did not elaborate further.